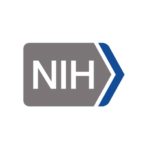 The NIH Loan Repayment Program (LRP) application deadline is in one month – November 17, 2022.  More than 1,300 researchers across the nation benefit from the more than $90 million the NIH invests in its LRP each year. Participants in the NIH LRPs can receive up to $100,000 of qualified educational debt repayment with a two-year award.
Have questions? Call or e-mail the LRP Information Center at 866-849-4047 or lrp@nih.gov, Mon-Fri 9:00 a.m. to 5:00 p.m. EST.
Read more about the NIH LRP.
Filed Under: Call for Nominations, Faculty