Four exceptional faculty members have been chosen as the next cohort of Culture Leads for UVA Health's culture journey initiative. This effort began in 2021 and was founded on three pillars: defining our mission, vision, and values; fostering trust, transparency, and accountability among team members and leadership; and promoting empowered entrepreneurial leadership for continuous improvement.
Building on the momentum of the previous initiatives led by Neeral Shah, MD, Anne Mills, MD, Bob Thiele, MD, and Andy Southerland, MD, we are proud to introduce the Culture Leads responsible for four new initiatives to enhance the work lives of our faculty and the entire UVA Health community.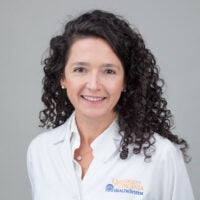 Juliana Bueno, MD, leads the "Less is More" initiative at UVA Health. Through her work, Dr. Bueno is enhancing faculty wellness by reducing administrative burden, allowing our faculty to focus on their core missions of serving patients and students, and pursuing research. She will begin by onboarding a project team to the utilization of "subtraction," a behavioral engineering practice pioneered by UVA Engineering Professor Leidy Klotz, PhD, focused on getting to less so you can do and think more. Dr. Bueno will apply this practice as she uses valuable input from the 2022 engagement survey and a faculty focus group to conduct a comprehensive needs assessment and identify areas of opportunity. Dr. Bueno's commitment to realigning the mission of our faculty with the School of Medicine's vision is truly commendable.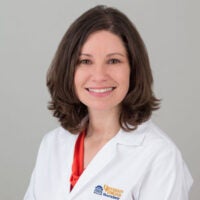 Rachel Kon, MD, has taken on the crucial role of spearheading initiatives to improve the recruitment of Primary Care trainees to join UVA Health. With a focus on Family Medicine, Internal Medicine and Pediatrics, Dr. Kon's vision is to form an innovative resource hub for hiring current trainees into attending positions at UVA Health that will strengthen the foundation of our health system and provide excellent primary care to our patients. Drawing upon the experiences of successful recruiting practices at UVA and beyond, Dr. Kon will identify best practices related to recruitment of our trainees.  Through her leadership, Dr. Kon aims to strengthen the Primary Care Provider workforce and cultivate an inspiring environment for trainees.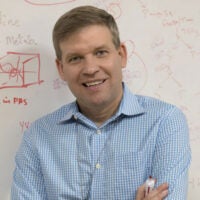 Dave Kashatus, PhD, is leading our second Spark Innovation Competition, which is focused on improving the research environment. The Spark Innovation Competition seeks to empower individuals and teams to make a difference by embracing a culture of open dialogue and free thinking. Dr. Kashatus has cultivated a diverse team governing this competition, including research students, front-line team members, research leaders and administrative leaders. Keep an eye out for news about the submission process, which will begin this fall. Together, we aim to create a thriving research environment that encourages collaboration, innovation and continuous improvement. Thank you, Dr. Kashatus, for your dedication to nurturing positive change within UVA Health through this exciting initiative!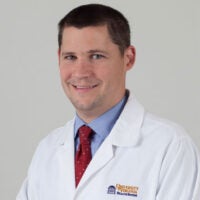 Peter Dean, MD, has stepped into the role as the new chair of the Faculty Communications Council (FCC) with a commendable dedication to fostering open and transparent dialogue among faculty, physicians and leadership. The FCC plays a pivotal role in strengthening communication channels and building trust and accountability within our institution. During the first FCC meeting of 2023, Dr. Dean created an open forum for FCC members to identify key high-interest topics for this year's meetings with leadership, including physician compensation, faculty staffing, access and space planning, and wellness. We sincerely appreciate Dr. Dean's commitment to facilitating constructive discussions and fostering a collaborative environment through the FCC.

Filed Under: Faculty