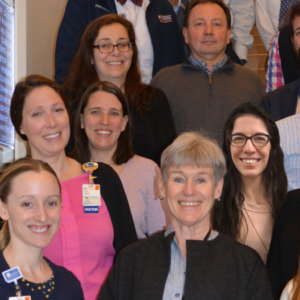 The Office of Faculty Affairs and Faculty Development is excited to kick off the seventh iteration of the Junior Faculty Development Program. This year's cohort includes junior faculty from eight different SOM departments; the list of participants is available here: https://faculty.med.virginia.edu/facultyaffairs/development/jfdp/2022-2023-participants/.
The Junior Faculty Development Program (JFDP) helps prepare junior faculty to flourish as academic physicians and scientists. As a cohort-based program spanning an academic year, the JFDP provides a solid foundation for professional development and career success in academic medicine by: promoting the development and advancement of junior faculty through education, skill development, and mentored scholarly projects; fostering networking and collaborations among junior faculty; facilitating mentoring relationships between senior and junior faculty; and increasing the satisfaction, engagement, and retention of junior faculty.
Sessions will be held every other Wednesday from September 28, 2022 – April 12, 2023 from 8:00am-10:00am. We are especially grateful for our colleagues who serve as facilitators for these sessions!
Filed Under: Faculty