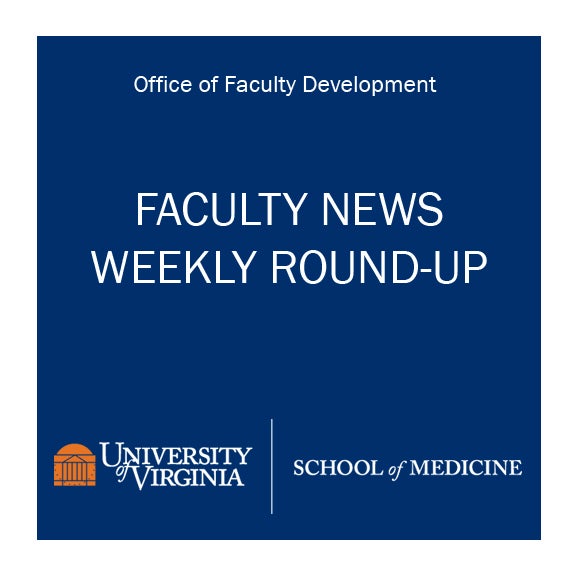 UVA SOM Faculty News Weekly Round-Up
• Infant Death Study Reveals Unsafe Sleep Practices Among Babysitters, Relatives, Others
Babies who died in their sleep while being watched by someone other than parents often had been placed in unsafe sleep positions, such as on their stomachs, or in unsafe locations, such as a couch, a new infant death SIDS study has found.
"If someone else – a babysitter, relative, or friend – is taking care of your baby, please make sure that they know to place your baby on the back in a crib and without any bedding," said Rachel Moon, MD, Professor of Pediatrics.
Findings from the study have been published in The Journal of Pediatrics.
Read more: http://newsroom.uvahealth.com/2018/04/02/infant-death-study-reveals-unsafe-sleep-practices-among-babysitters-relatives-others/
• NBC29 House Call: Dr. Daniero on World Voice Day
James Daniero, MD, Assistant Professor of Otolaryngology, discussed vocal health. World Voice Day is April 16.
Watch the interview: http://www.nbc29.com/clip/14249106/uva-house-call-dr-daniero-on-world-voice-day
Did we miss something? If you have UVA SOM faculty news to share, please email christa@virginia.edu.
Filed Under: Faculty News Weekly Round-Up, News