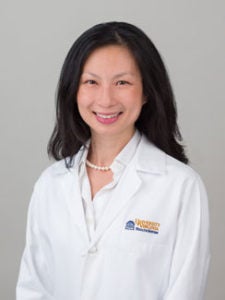 Meet Laahn Foster, MD, Assistant Professor of Medicine at the UVA School of Medicine.
This post is part of a series of interviews with new/junior faculty. Stay tuned for more interviews with your colleagues!
Q: How long have you been at UVA and where were you before you came to UVA?
I did my fellowship at UVA, so I was here for three years for that. Now, I am coming up on almost two years of being faculty. So, almost five years altogether.
Q: Is there something that you've worked on or accomplished in your career that you're particularly proud of or glad you were able to experience?
One of the things I that I'm interested in is multiple myeloma, and building a center of excellence for researching and treating multiple myeloma. For a number of years, UVA didn't have any clinical trials for multiple myeloma. In the last year or so, we've been able to open three clinical trials. I'm really, really pleased about that.
Q: A favorite spot to grab lunch during the day?
Somewhere on the Corner.
Q: When you were a kid, what did you want to be when you grew up?
I don't know that I had anything in particular that I wanted to be, I just wanted to be successful. I started as a pharmaceutical consultant, and that's how I got into medicine.
Q: Do you have any children or fur babies at home?
I have an almost-nine year old son. No pets.
Q: Do you have a favorite local restaurant or hangout spot?
We hang out at Farmington, because we play golf all the time! My favorite restaurant is Public.
Filed Under: Faculty Interviews, Interviews, Junior Faculty Interviews