Location: Claude Moore Medical Education Building, Learning Studio, Room 1110 and virtual
Date: Jun 20, 2023 - Jun 20, 2023
Start Time: 5:30 pm
End Time: 7:30 pm
Event Link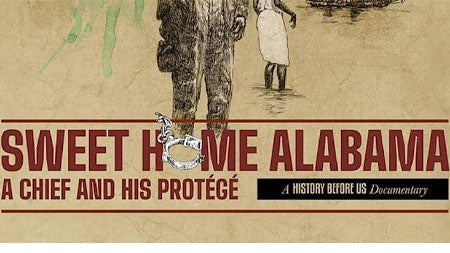 UVA Health Office of DEI and Community Engagement's Dr. Tracy Downs will provide opening remarks and welcome special guests: filmmaker Frederick Murphy and Clotilda descendant Joycelyn Davis.
This short film explores the parallels of survival, perseverance, and unapologetic preservation. Davis is a descendant of Chief Charles Lewis, who was aboard the Clotilda, the last known slave ship to arrive in the United States. She details her battle with cancer and how her enslaved ancestors' legacy of defying the odds validated her ability to conquer obstacles. Davis, alongside Pastor Derek Tucker, express their commitment to keeping the rich history of Africatown, USA, a small community north of Mobile, Alabama, founded by the Clotilda's survivors after the Civil War.
Registration required to receive Zoom link. Click event link button to register.
Light hors d'oeuvres at 5:30 p.m. followed by the film screening at dialogue 6-7:30 p.m.
Filed Under: Diversity, Equity & Inclusion, Events