Location: 560 Ray C. Hunt Dr., Fontaine Research Park
Date: Sep 21, 2022 - Nov 9, 2022
Start Time: 6:30 pm
End Time: 8:30 pm
Event Link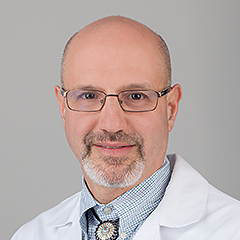 Working in healthcare can be stressful even in the best of times.  These stresses have been greatly magnified as we all have to learn to adapt to the new normal of living in the time of COVID-19, both at work and at home.  Mindfulness is needed now more than ever, and Mindfulness-Based Stress Reduction (MBSR) is a proven method of improving resilience and wellbeing.
Developed by Dr. Jon Kabat-Zinn, Mindfulness Based Stress Reduction is the core program of the Mindfulness Center. MBSR classes include instruction in mindfulness meditation, mindful movement, and other mindfulness practices. This mindfulness program includes these elements and has been adapted specifically for healthcare professionals.
Taught by Mathew Goodman, MD, this course can offer benefits in multiple areas, including: reduced stress and increased well-being; improved balance between work and personal life; and better communication with patients and others. In addition, familiarity with the practice of mindfulness allows healthcare professionals to determine suitability of mindfulness programs for patients.
There is no cost for any UVA Health Employee (including the School of Medicine, School of Nursing, Medical Center, Health System Library, and University Physicians Group), but registration is required.
Filed Under: Events