Location: Pinn Hall Auditorium
Date: Nov 18, 2022 - Nov 18, 2022
Start Time: 9:00 am
End Time: 5:00 pm
Event Link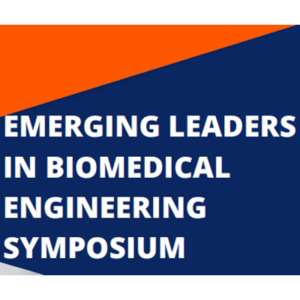 The Biomedical Engineering Department presents the inaugural Emerging Leaders in Biomedical Engineering Symposium on November 18, 2022. The symposium will feature Monet Roberts, PhD from Virginia Tech as the keynote speaker and highlight the work of talented postdoctoral fellows who have distinguished themselves by conducting cutting-edge research in various areas of biomedical engineering.
The symposium is sponsored through mini-grants to enhance faculty diversity, equity and inclusion from the Provost Office, the School of Medicine Office of Diversity, Equity and Inclusion, School of Engineering and Applied Science Office of Diversity, Equity and Engagement, Department of Biomedical Engineering, and Graduate Biomedical Engineering Society.
View the poster which lists speakers and other details, including a QR code for registering. You may also register by clicking event link above.
Filed Under: Events