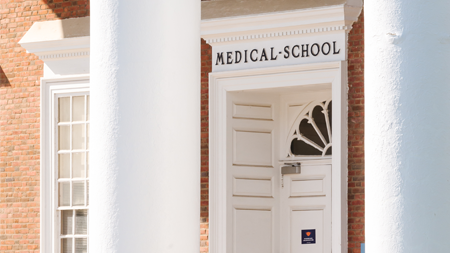 Dear Colleagues,
U.S. News & World Report (USNWR) released its 2023-2024 "Best Graduate Schools" rankings. However, due to an unprecedented number of inquiries from schools during their initial embargo period and verification of publicly available data, the updated 2023-2024 Best Medical Schools rankings will be released at a later date.
As part of the release, UVA School of Nursing received their rankings and performed very well, landing once again among the nation's top 2% of nursing graduate programs, as well as Virginia's most highly-ranked School of Nursing. Congratulations to our School of Nursing!
We will be in touch as we know more about the status of USNWR release of 2023-2024 rankings for medical schools. In the meantime, thank you for your work, dedication and leadership, which all contribute greatly to our incredible standing, both in Virginia and beyond.
Sincerely,
Melina R. Kibbe, MD
Dean, UVA School of Medicine
Chief Health Affairs Officer, UVA Health
Filed Under: Education