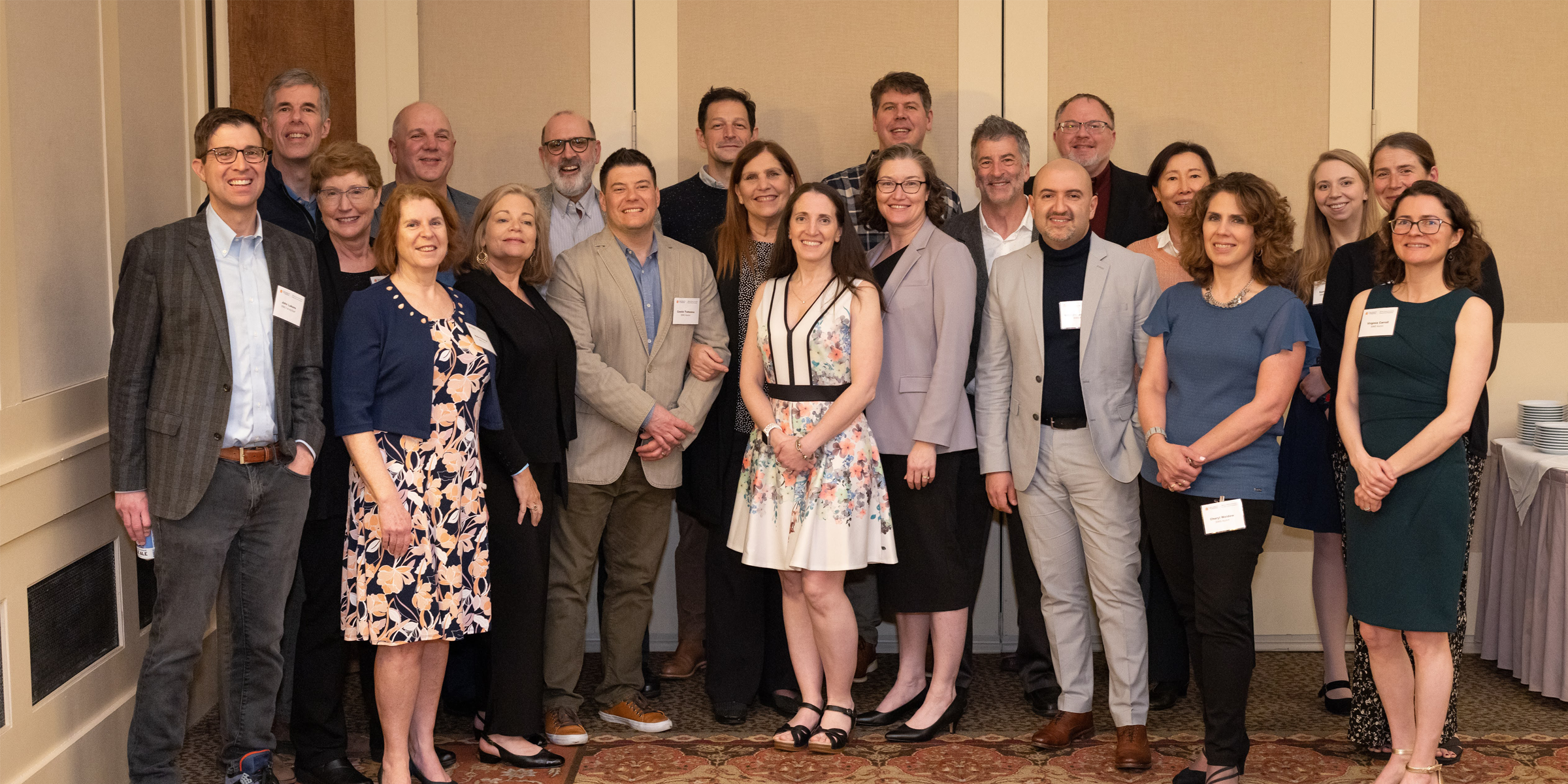 On March 24-25, 2023, the UVA Medical Alumni Association and Biomedical Sciences Graduate Program (BIMS) hosted the second BIMS Reunion. The event was attended by over 95 BIMS alumni, current faculty, and students.
On Friday afternoon, alumni had an opportunity to enjoy speed networking with current BIMS students in an event collaboratively hosted by the Graduate Biosciences Society. That evening, alumni gathered for a reception at the Graduate Hotel. On Saturday, departmental faculty met up with alumni at Keswick Vineyard. The weekend concluded with a gala dinner at the Boar's Head Resort.
During the gala, Janet Cross, associate dean for graduate and medical scientist programs, gave an update on the BIMS program. Barry Collins, the executive director of the Medical Alumni Association and Medical School foundation, presented two alumni awards:
2022 Early Achievement in Biomedical Sciences Award: Nima Mosammaparast, MD, PhD
2022 Distinguished Achievement Award in Biomedical Sciences: Stephen Waggoner, PhD
Additionally, alumni from the Classes of 2020 and 2021 were recognized with a belated Hooding Ceremony, as the traditional ceremonies were impacted by the COVID-19 pandemic.
Enjoy the photos below and here.
Nima Mosammaparast, MD, PhD
Stephen Waggoner, PhD