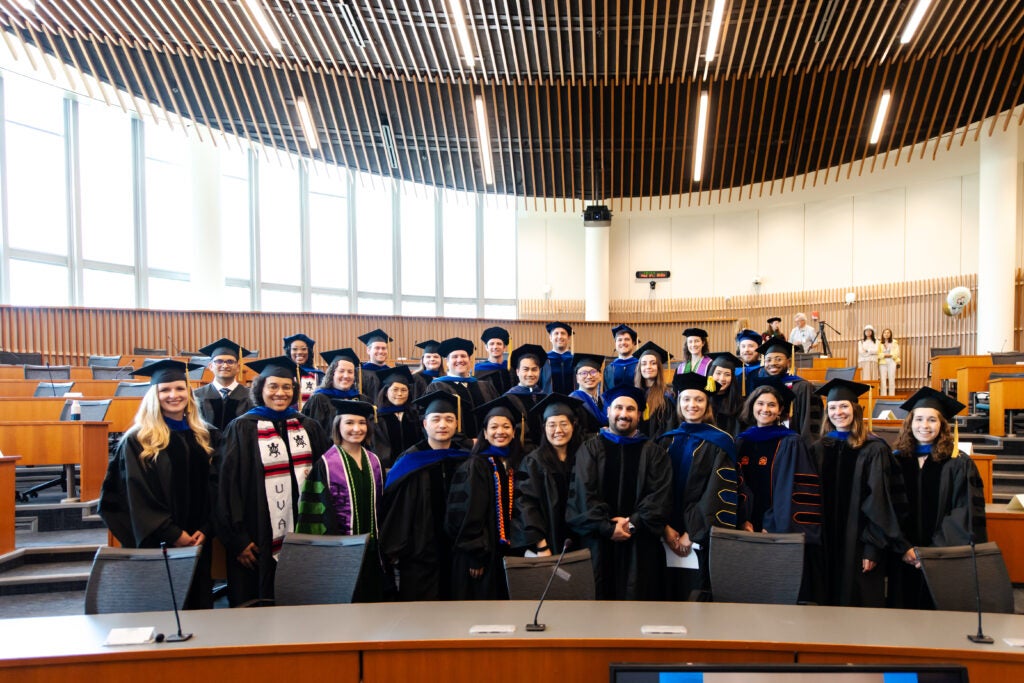 The School of Medicine was pleased to confer degrees on 48 Biomedical Sciences students at the Hooding Ceremony on Sunday, May 21 (view the recording of the ceremony here). The Biomedical Sciences Graduate Program (BIMS) at UVA is a vibrant interdisciplinary graduate program committed to training PhD candidates in becoming the next generation of scientific leaders. These graduates earned their PhDs from one of our BIMS-affiliated degree programs:
Biochemistry & Molecular Genetics – 10 graduates
Biophysics – 4 graduates
Experimental Pathology – 3 graduates
Microbiology – 11 graduates
Neuroscience – 11 graduates
Pharmacology – 9 graduates
Enjoy these photos from graduation!
Filed Under: Education