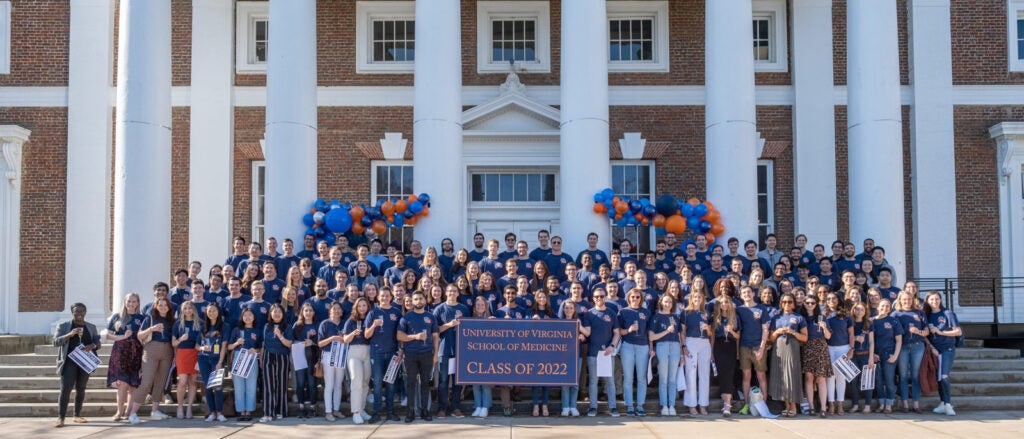 On Friday, March 18, the UVA School of Medicine's Class of 2022 learned where they will continue their training as residents at hospitals across the country, including UVA Medical Center. Match Day is held at the same time at medical schools across the U.S. The event brings together family and friends to help the soon-to-be doctors celebrate. At noon, the students simultaneously opened envelopes that revealed the location of their residencies.
Our medical students performed magnificently this year: they matched into 23 different specialty programs across 40 of our United States, with 32 students matching into programs at UVA. Our residency programs also did exceptionally well with 100% of our categorical positions being filled by the match. Our diverse matriculates are coming to UVA from across 30 different states, with 54% female and 18.9% underrepresented in medicine.
(UVA Match Day 2022 video transcript)
Dear Class of 2022,

Congratulations on working so diligently to make it to one of the most memorable days of your career…#MatchDay2022! Your class as a whole continued the legacy of excellence and achievement that defines what it means to train and grow into a doctor at UVA School of Medicine.

We are proud of each and everyone of you! Most importantly, we cannot wait to see how each of you will go out and heal the people of the world with all that you have and will continue to learn.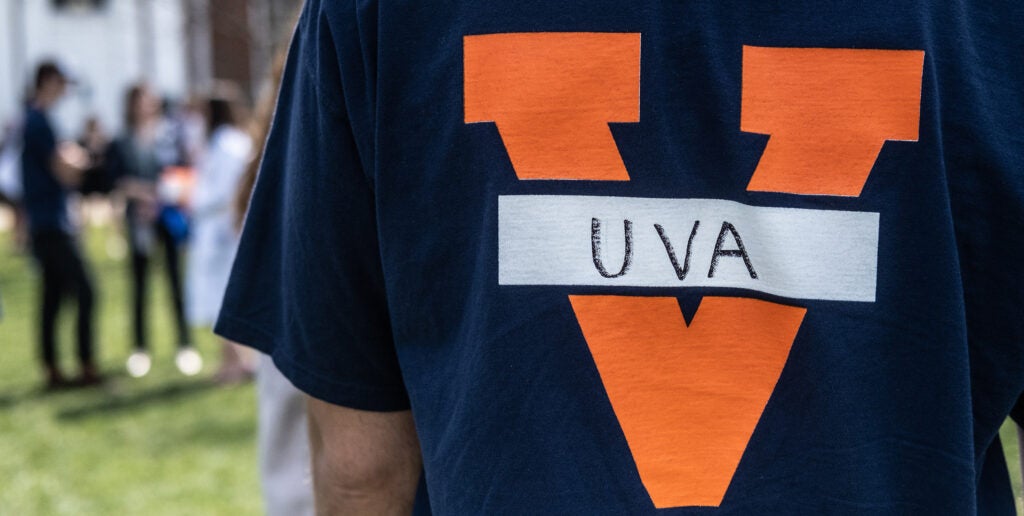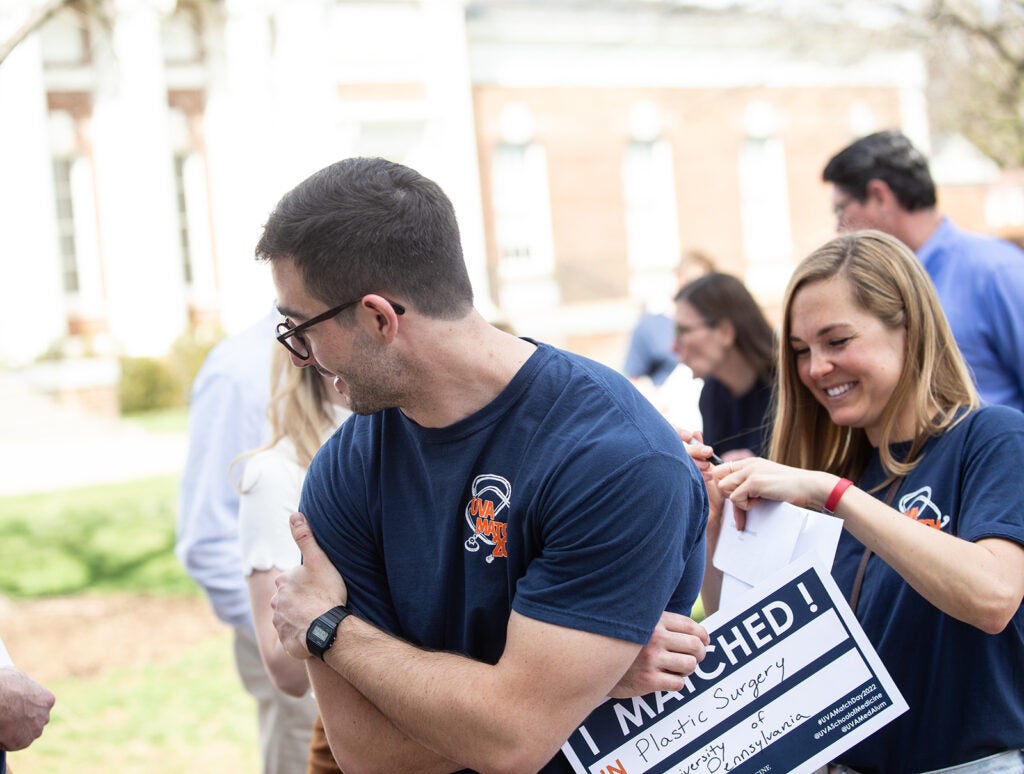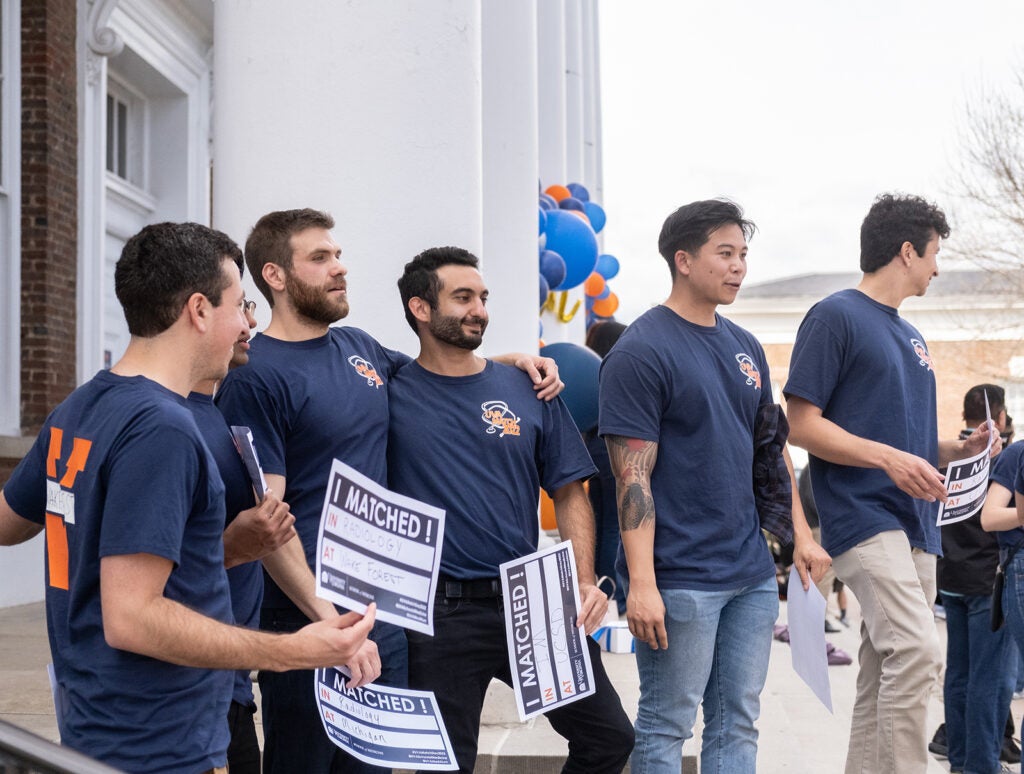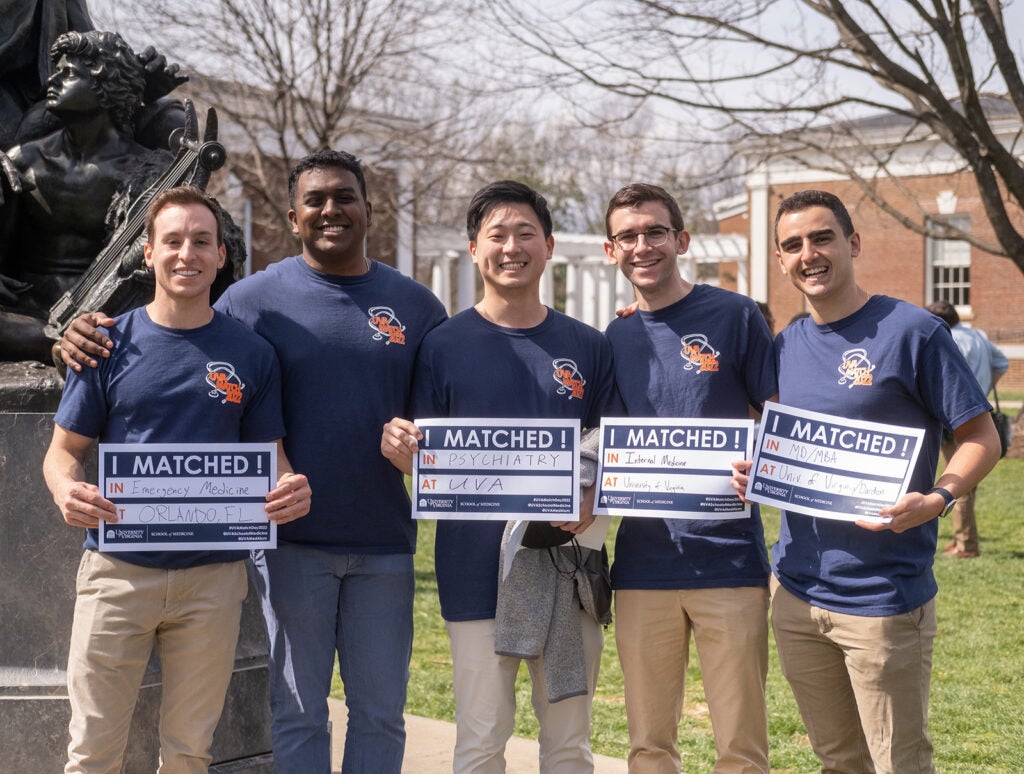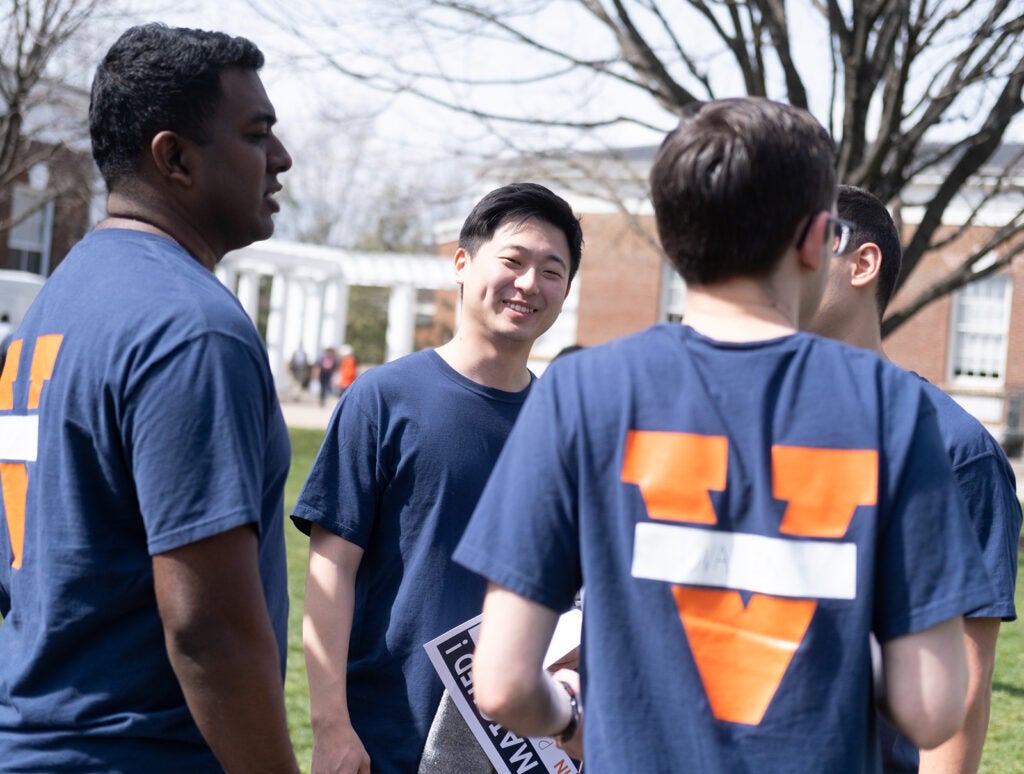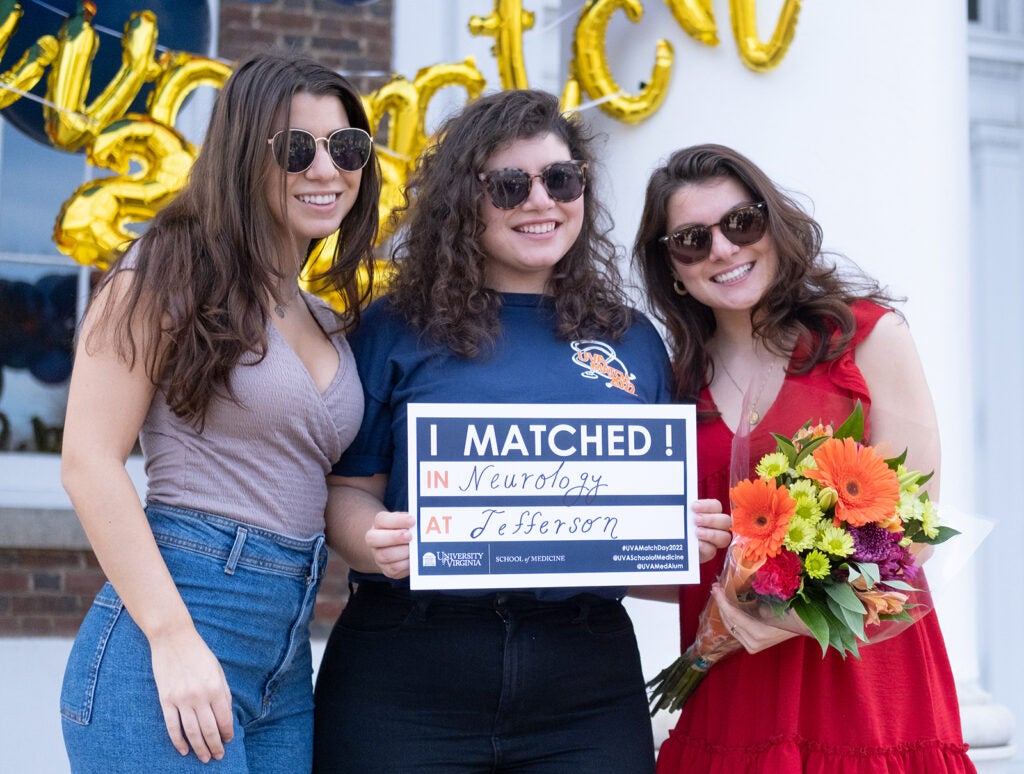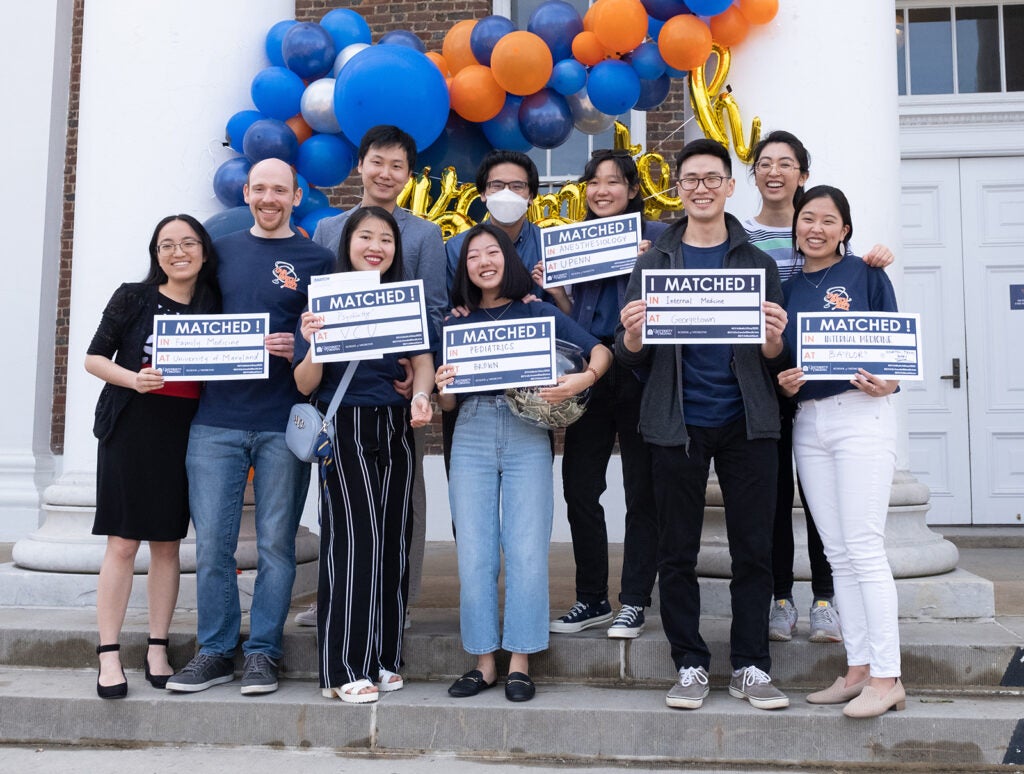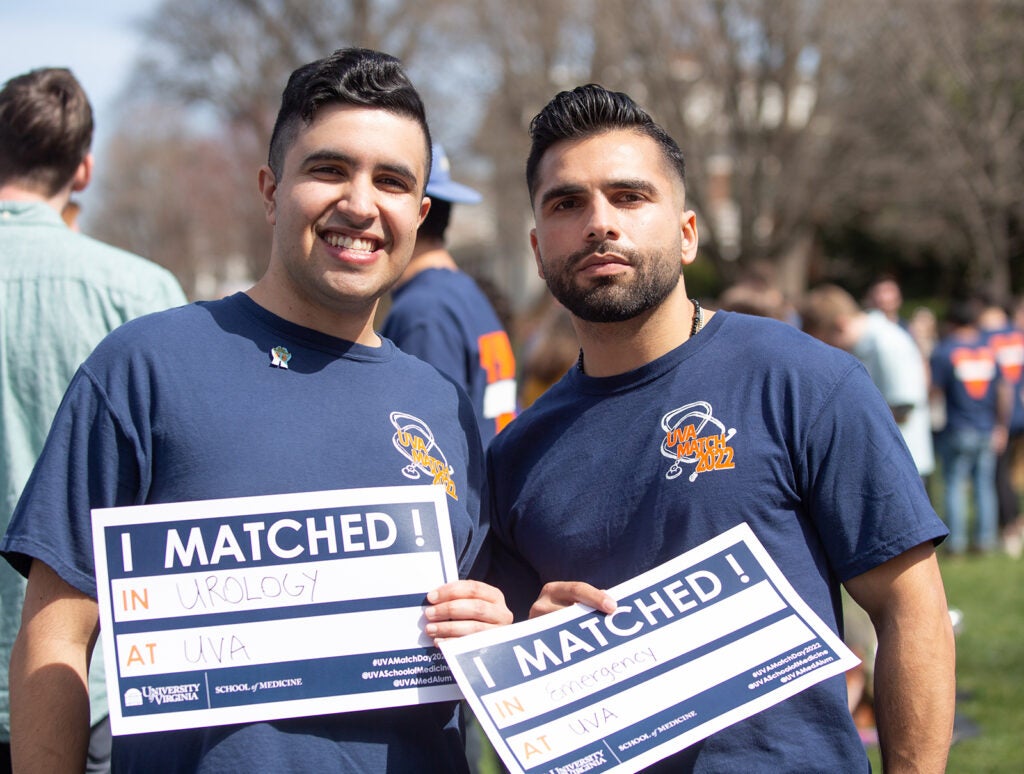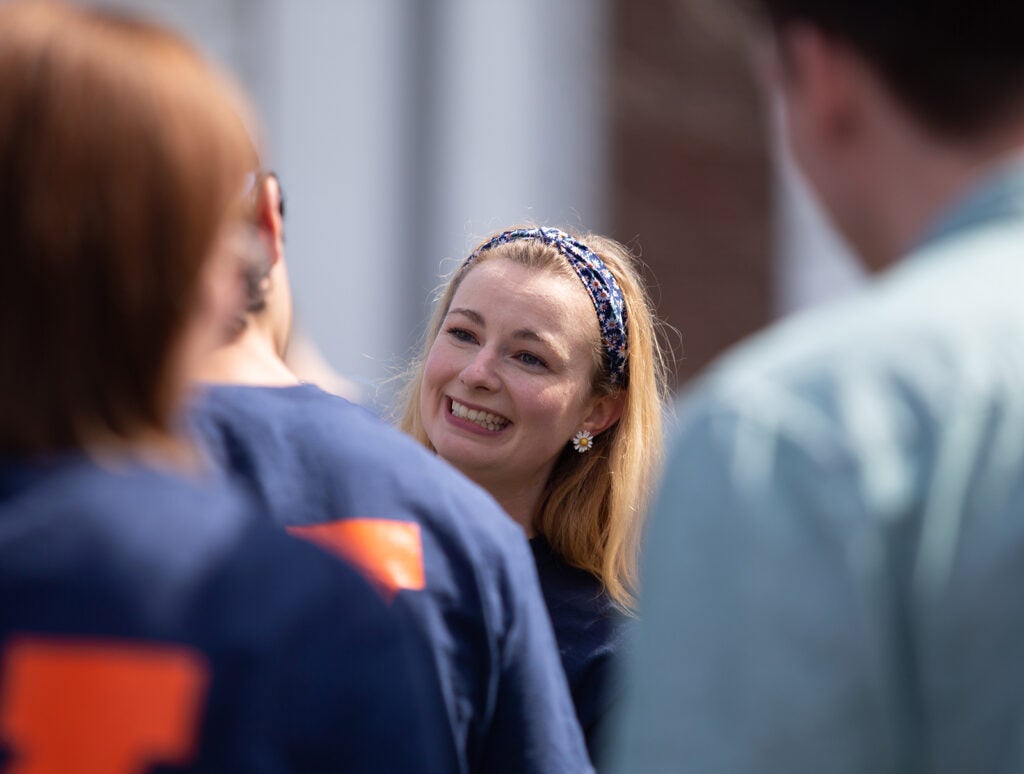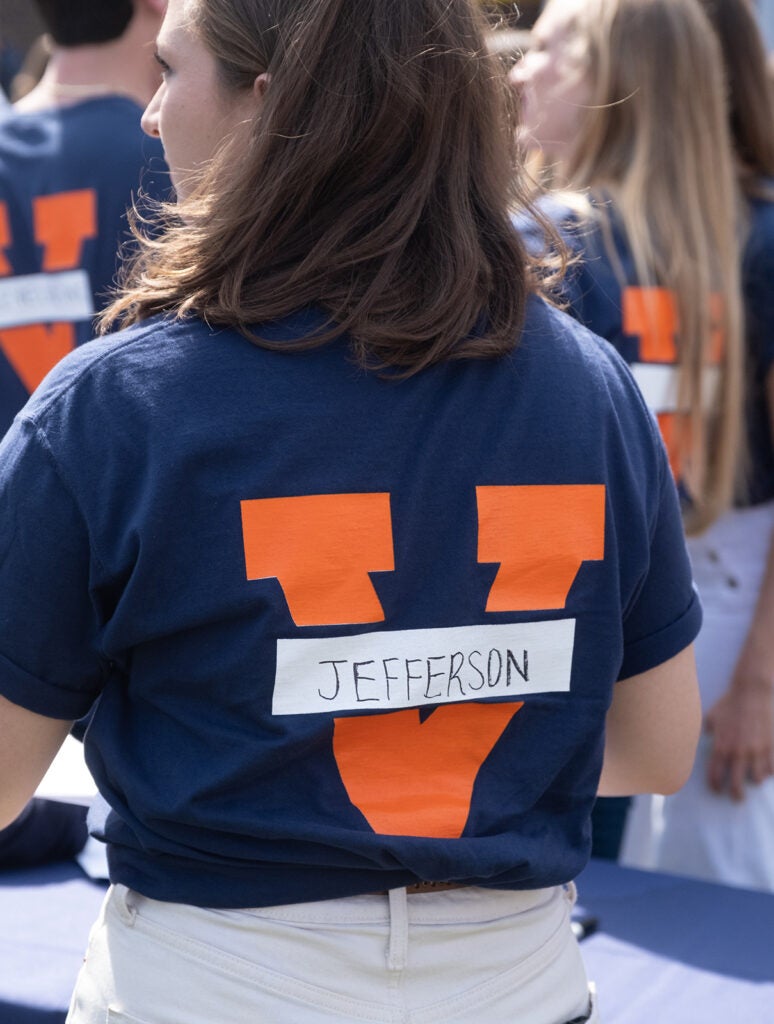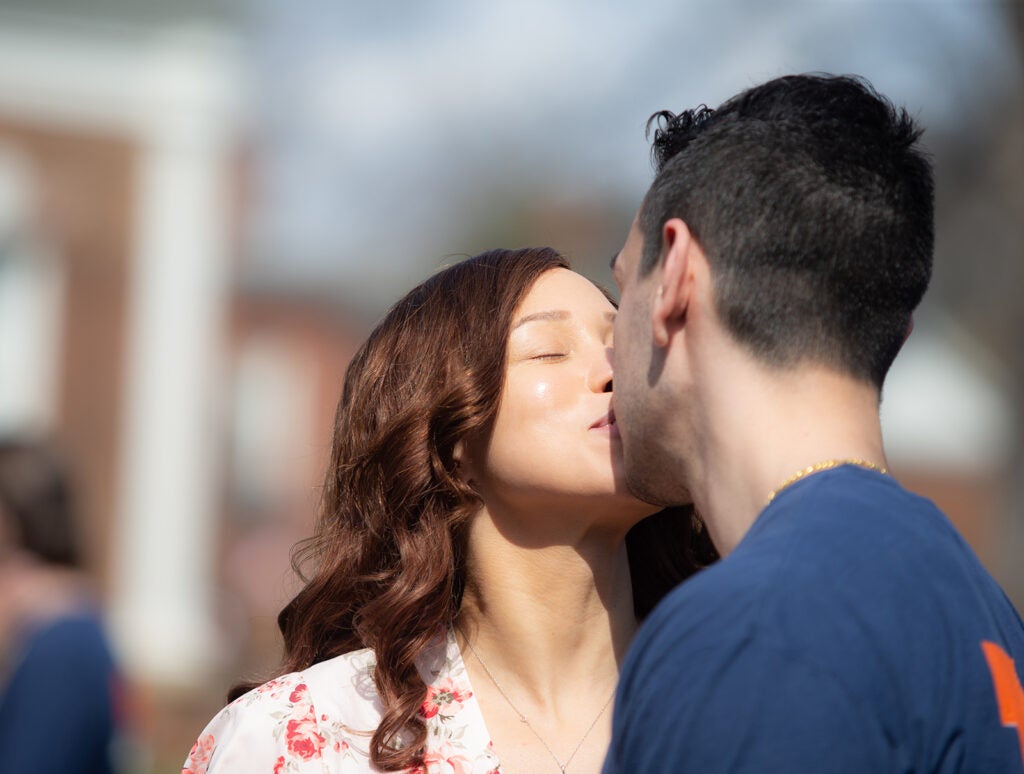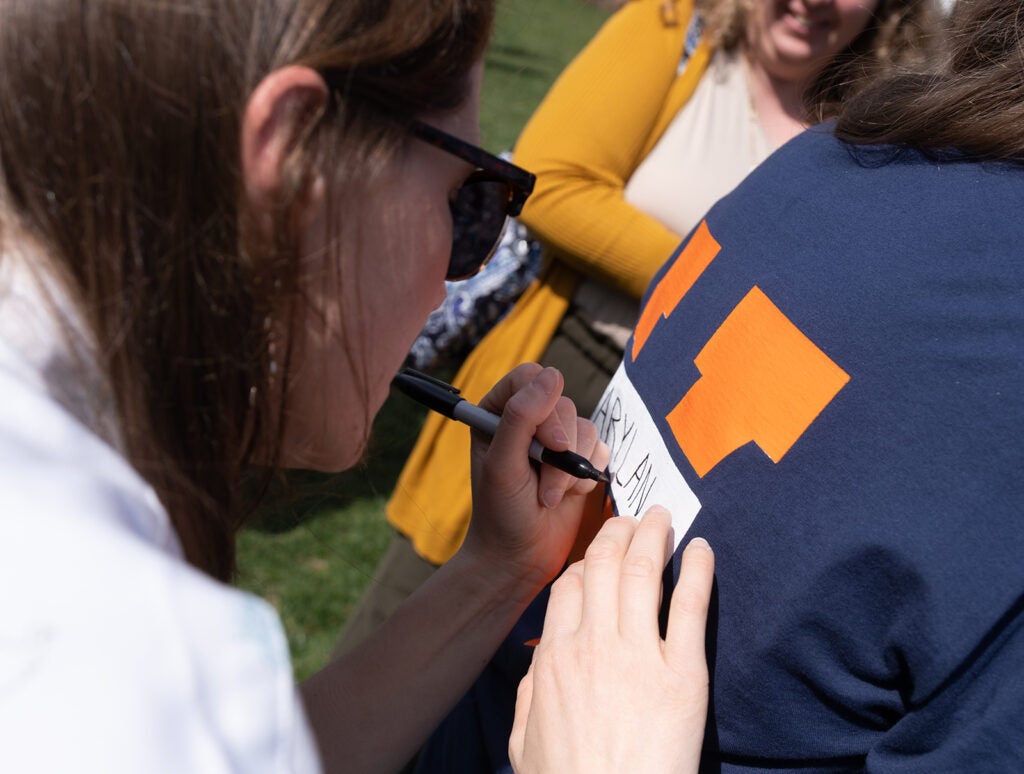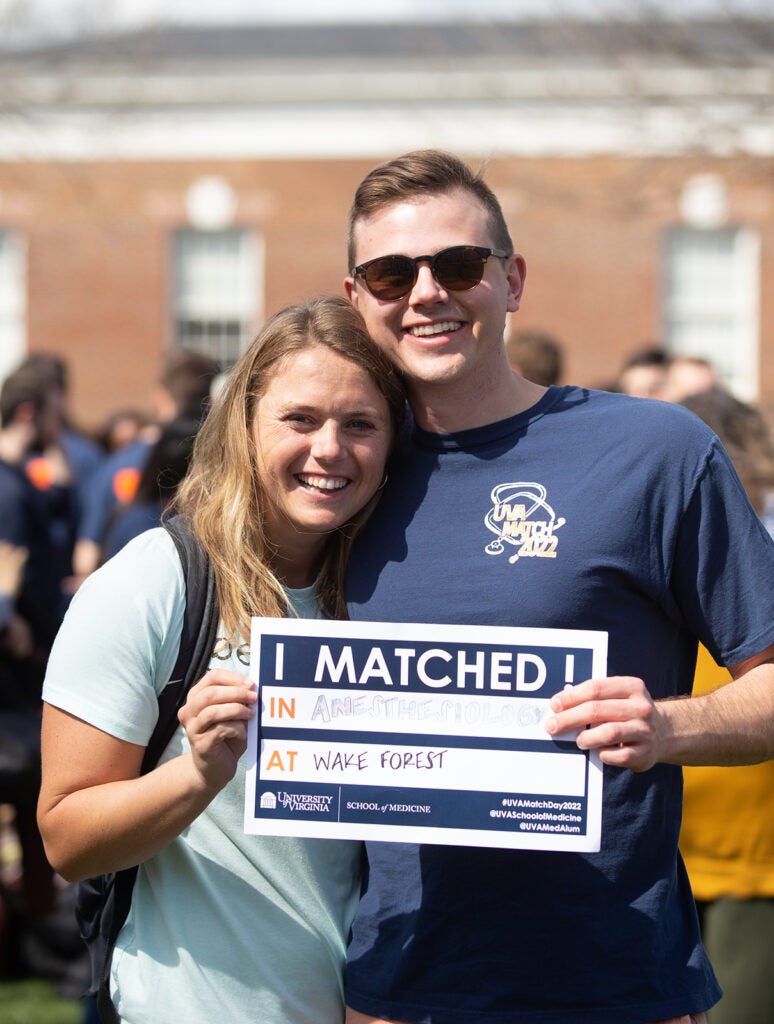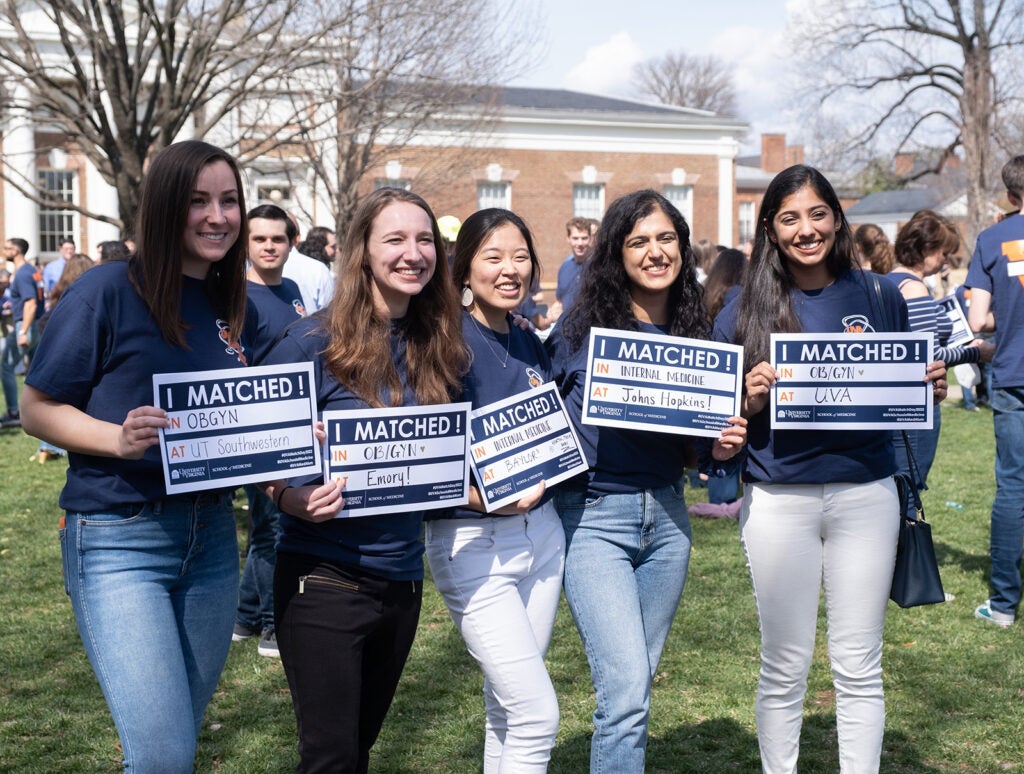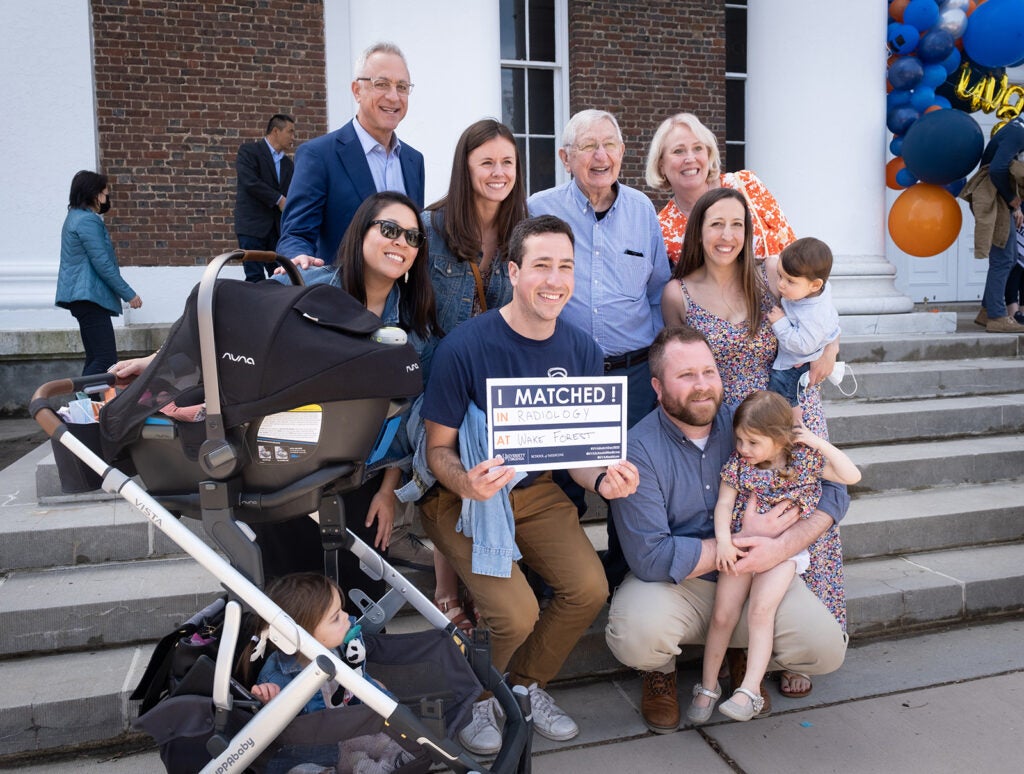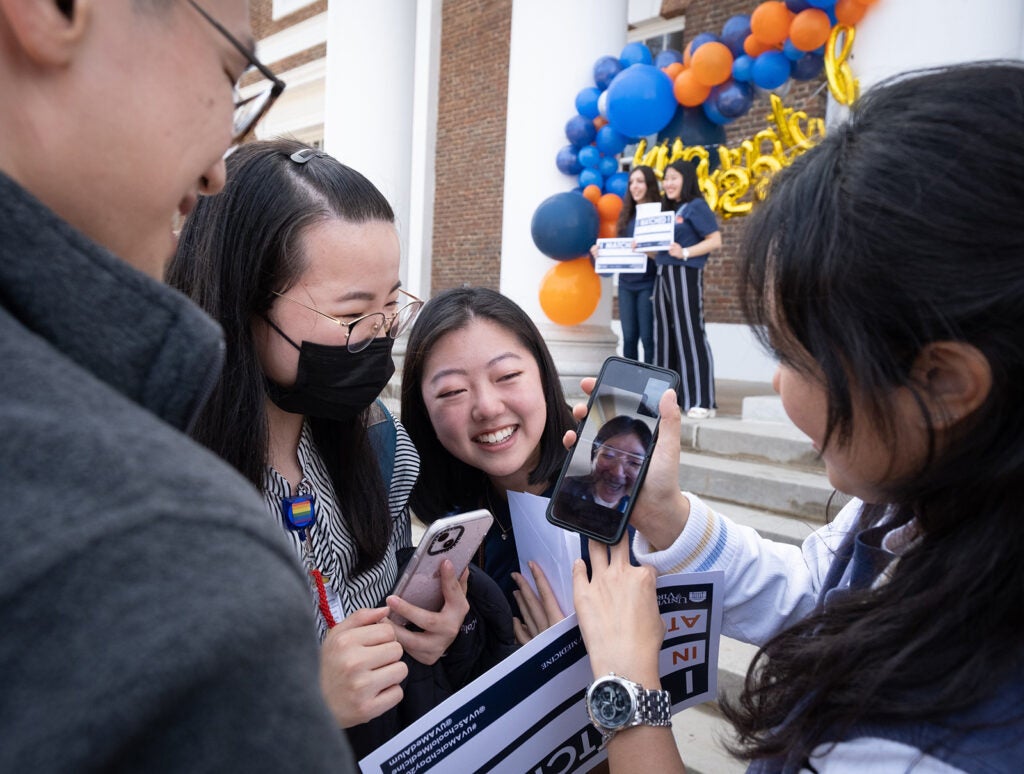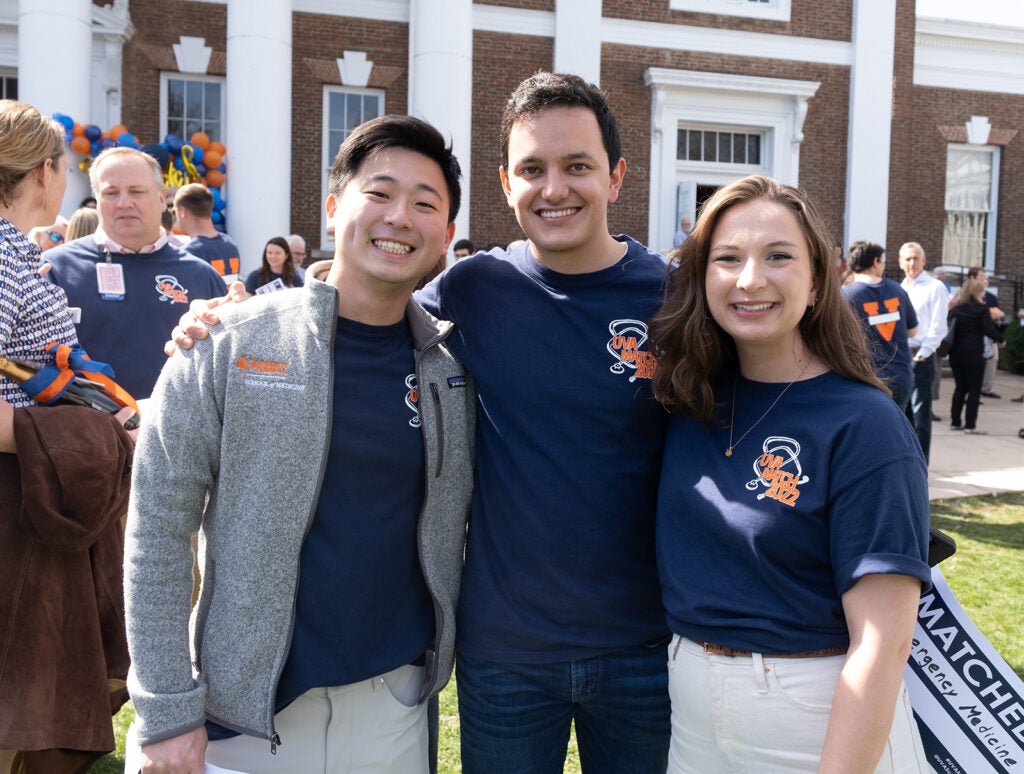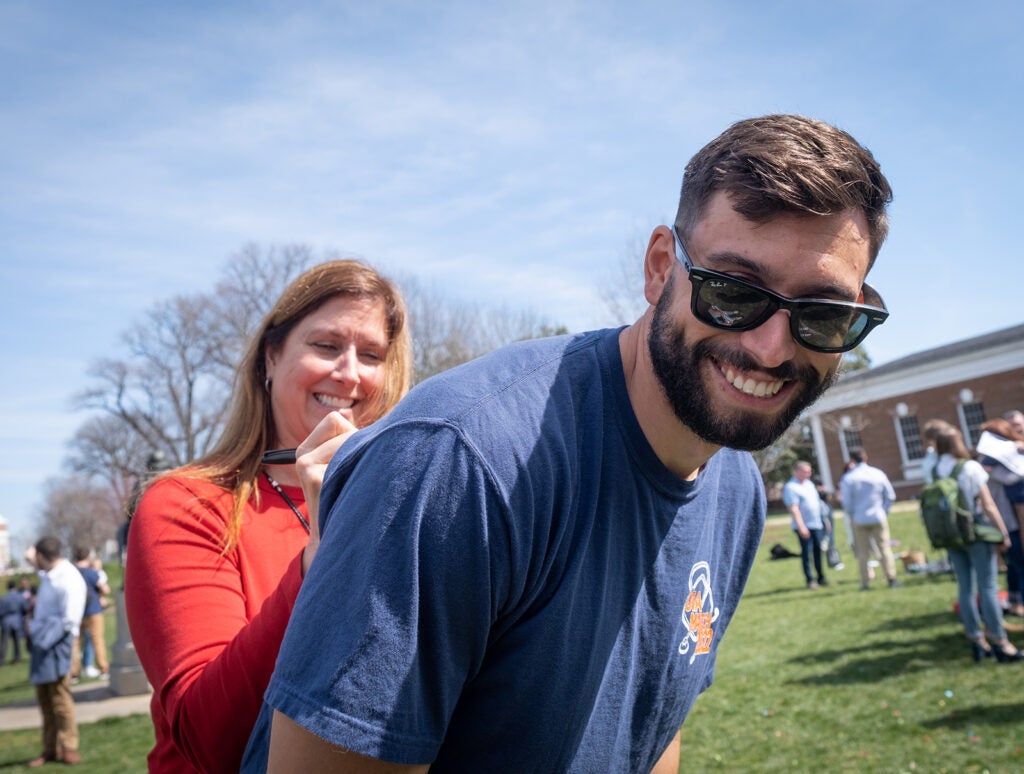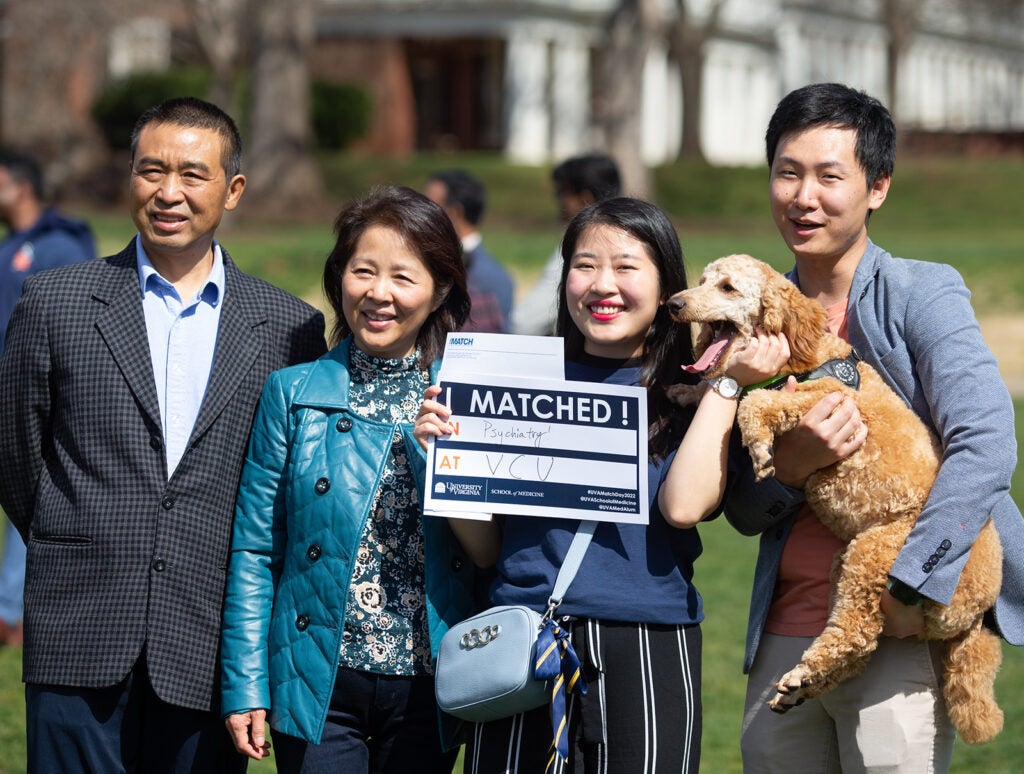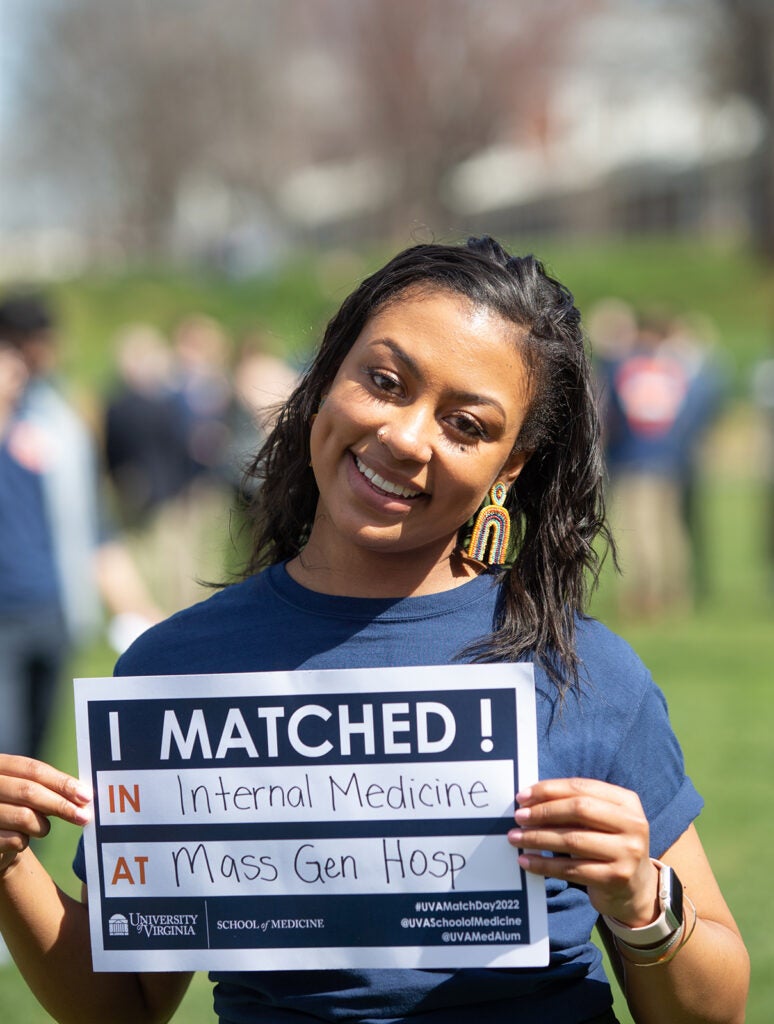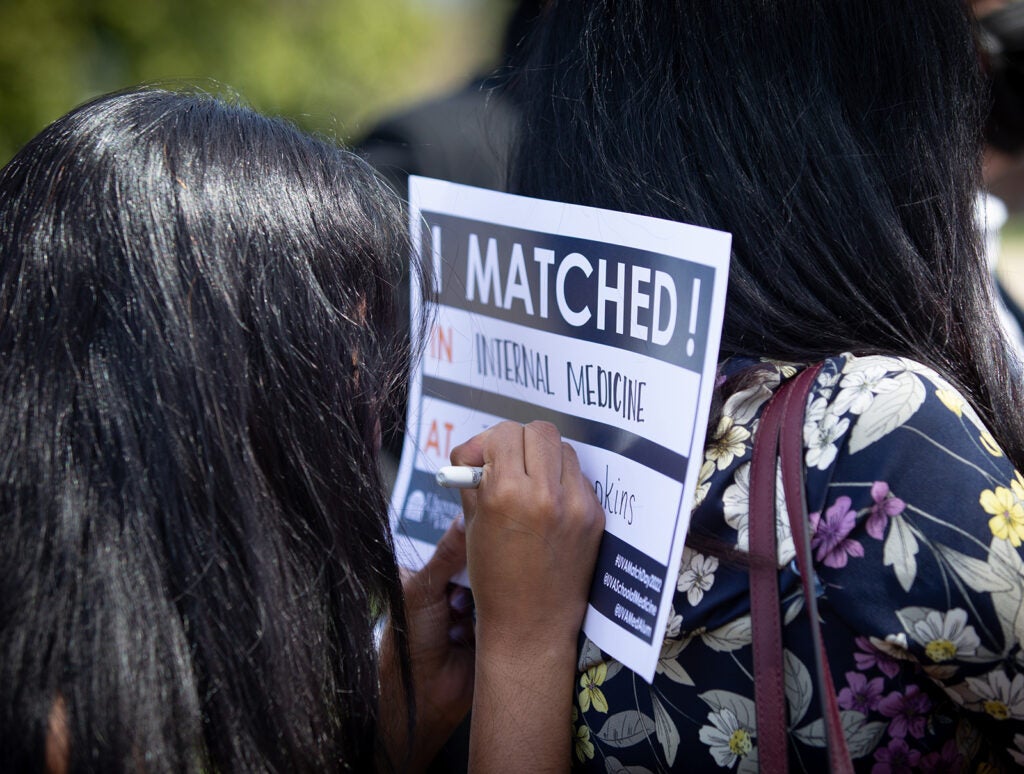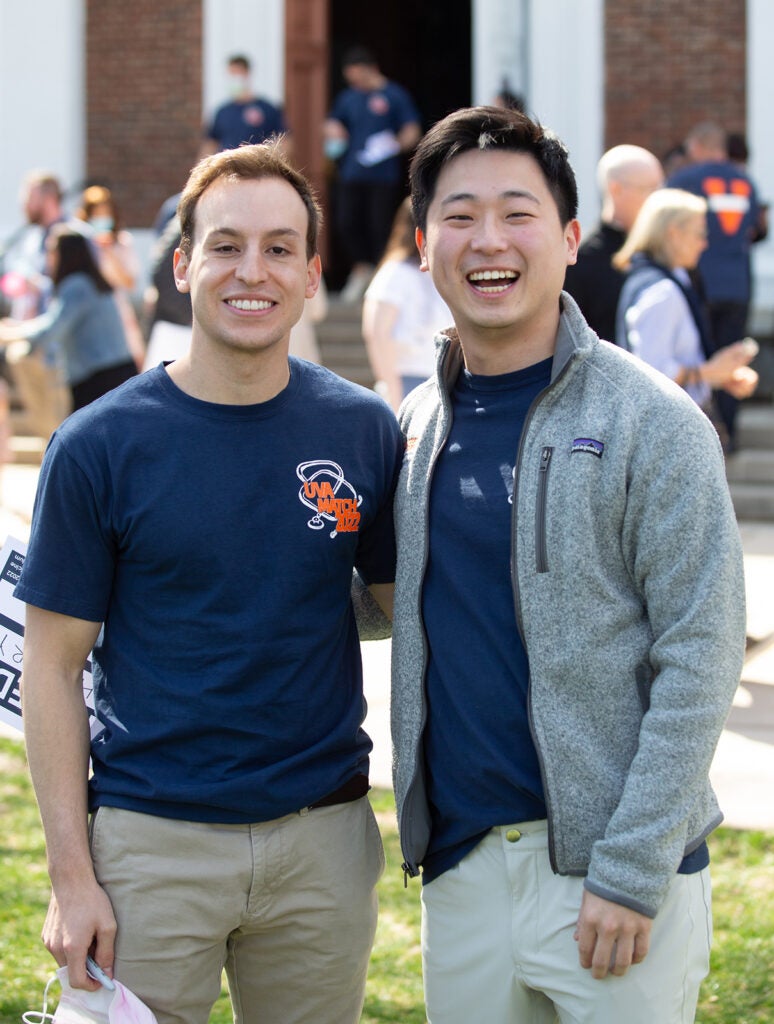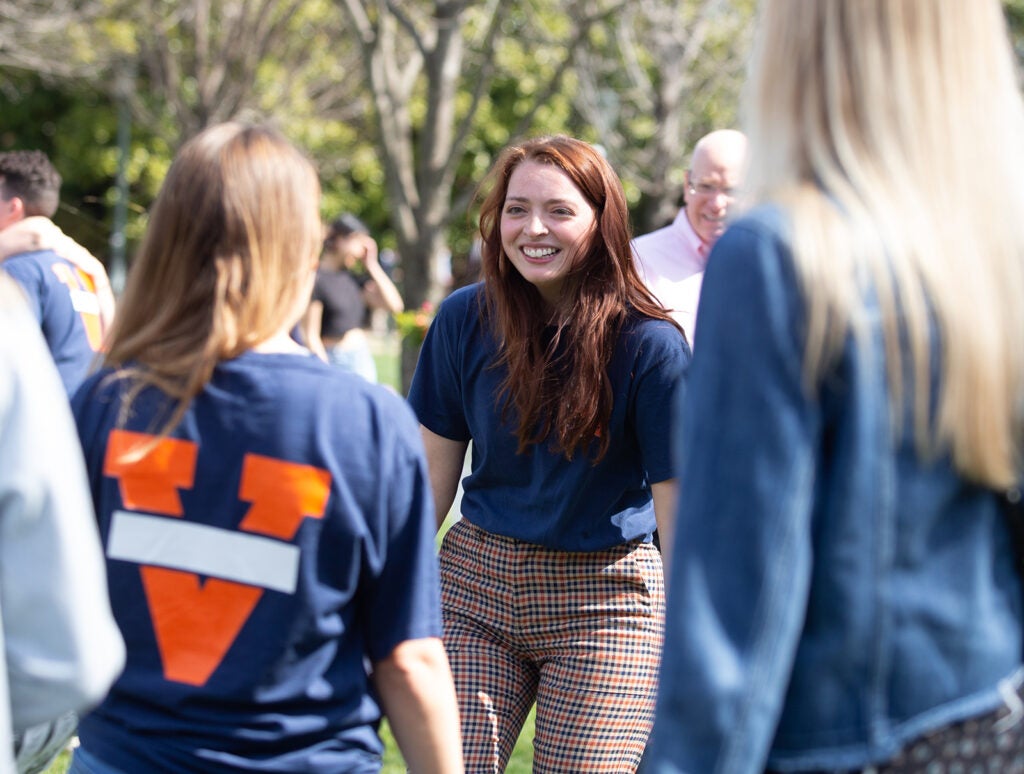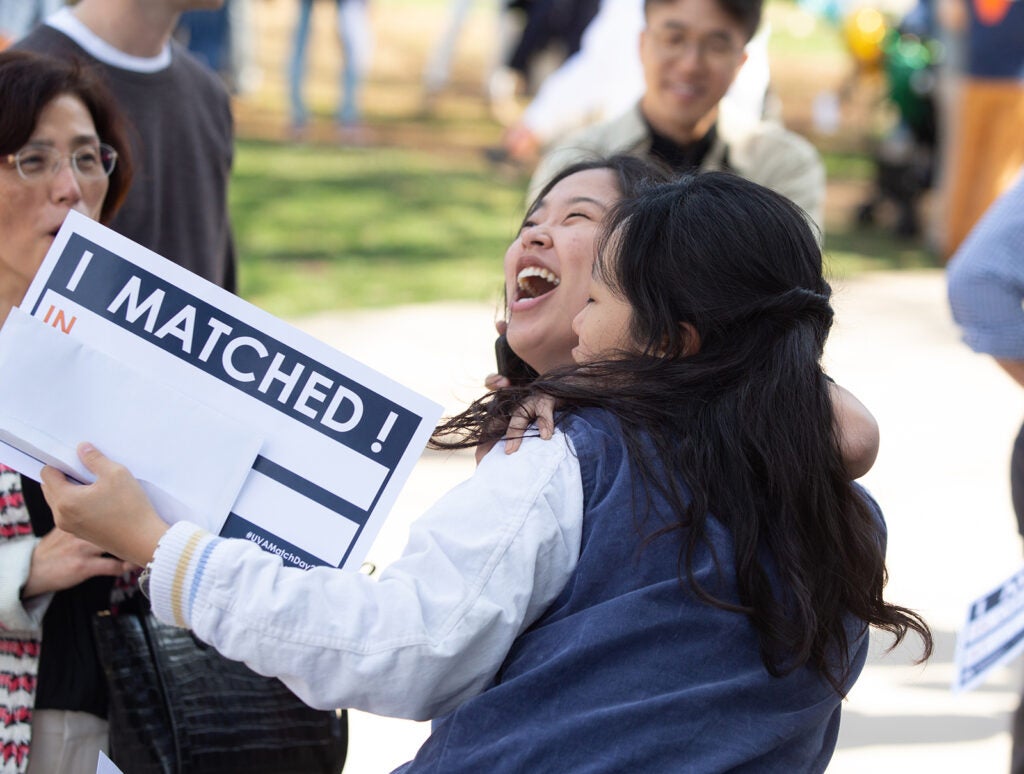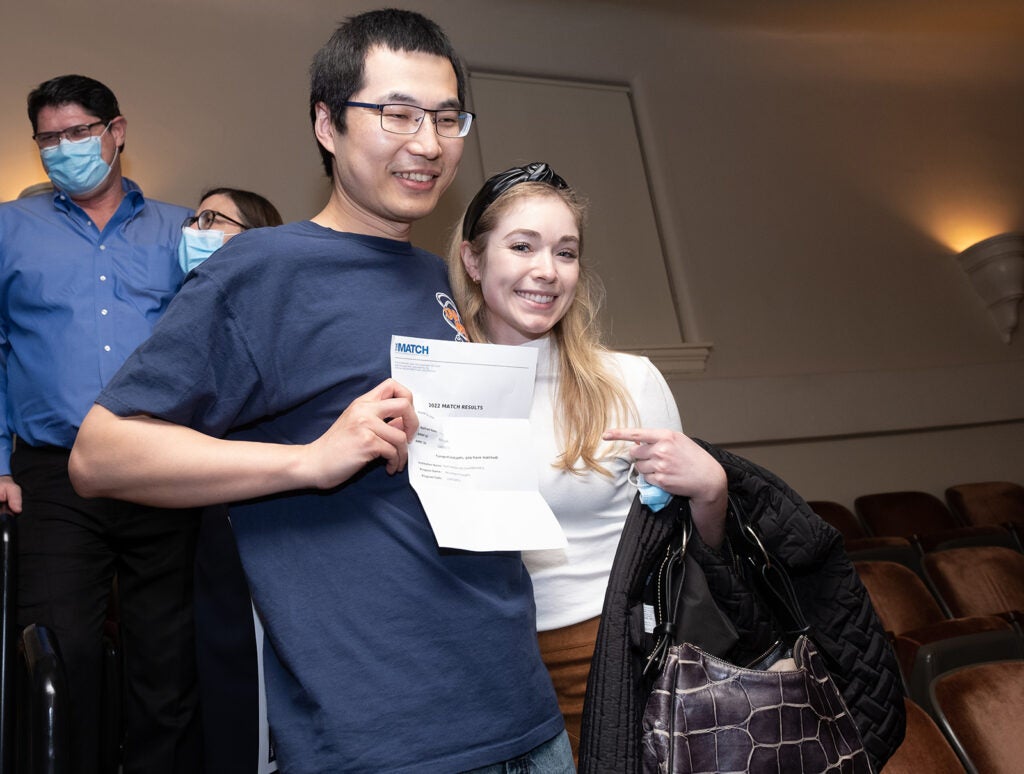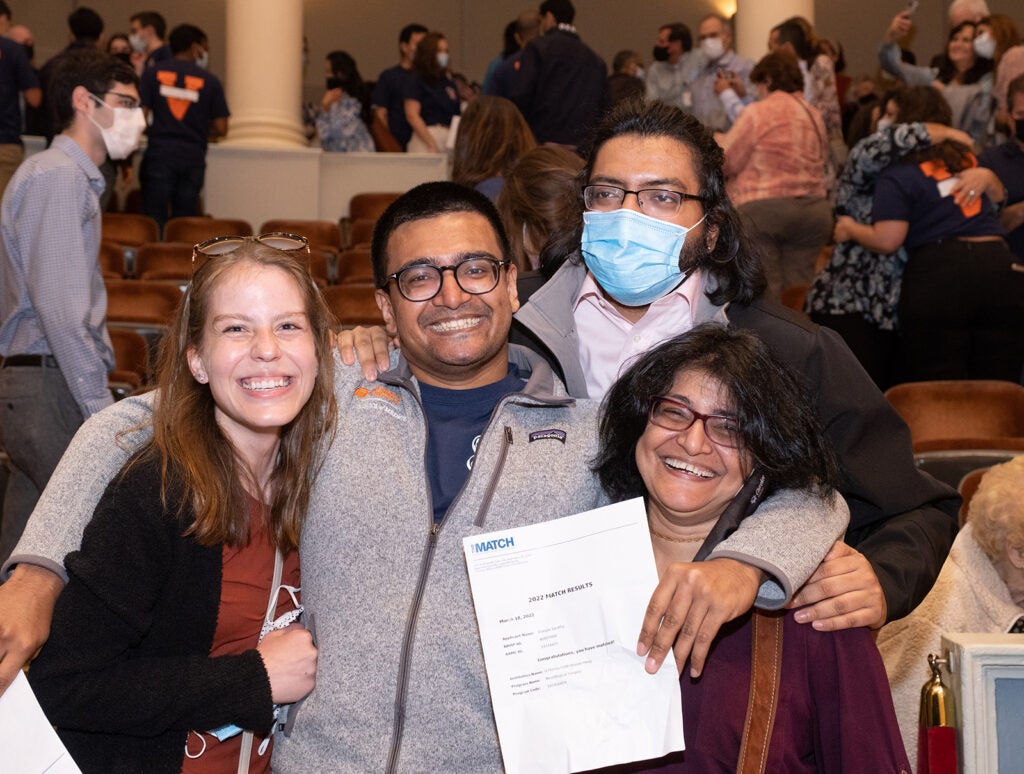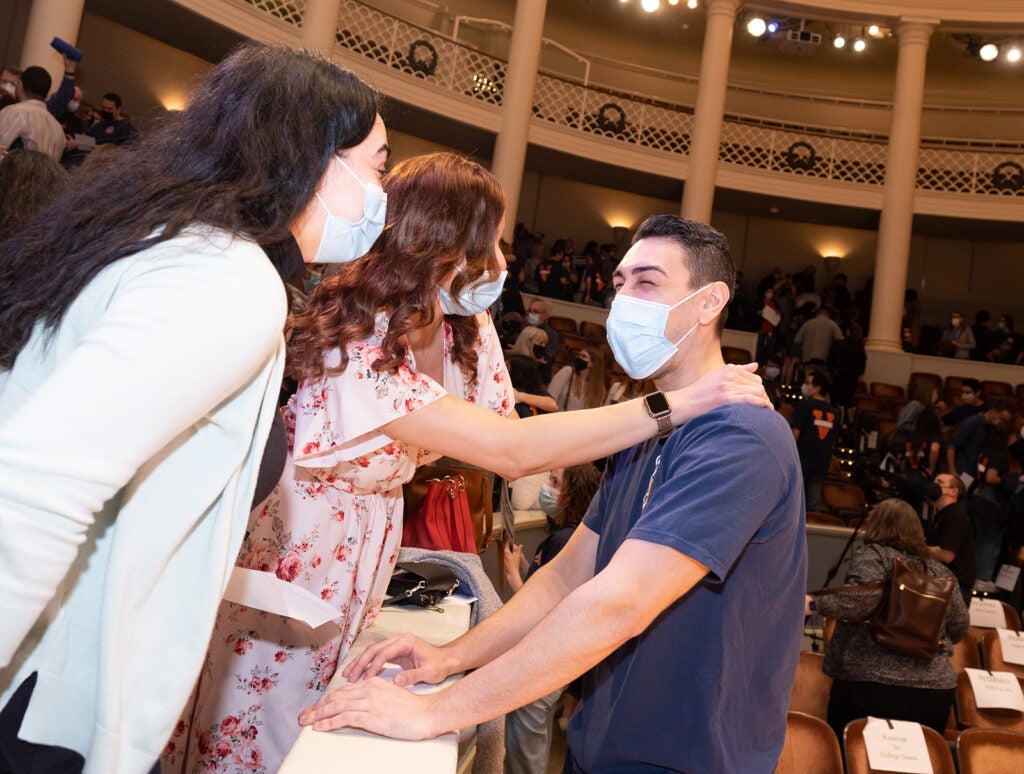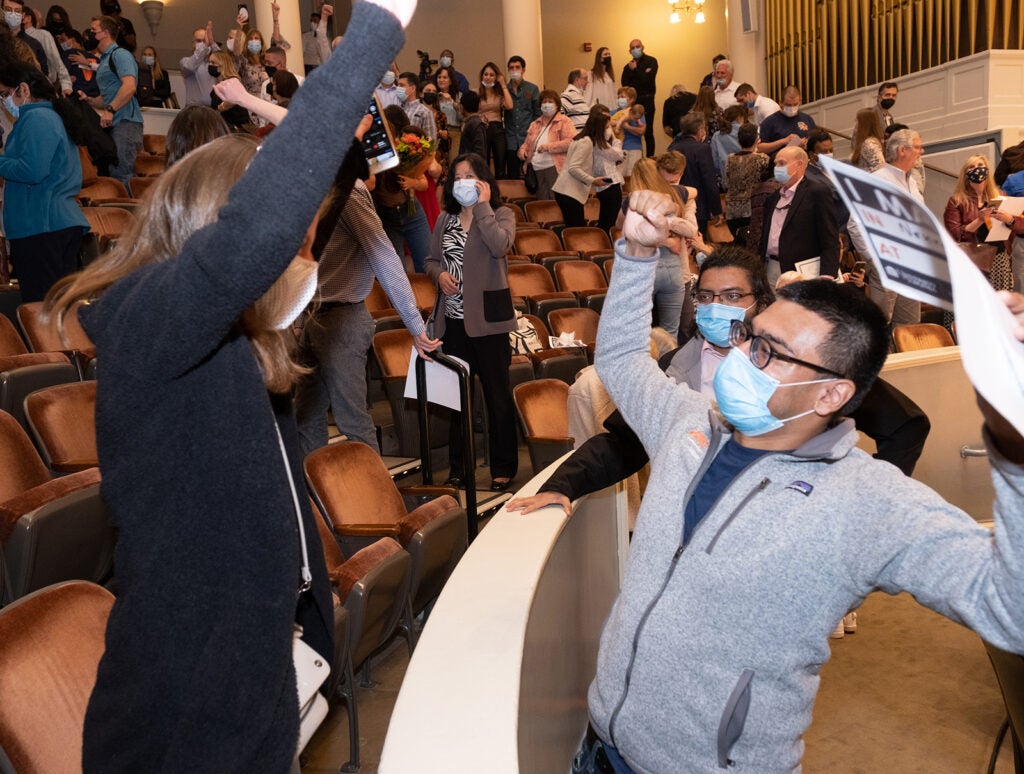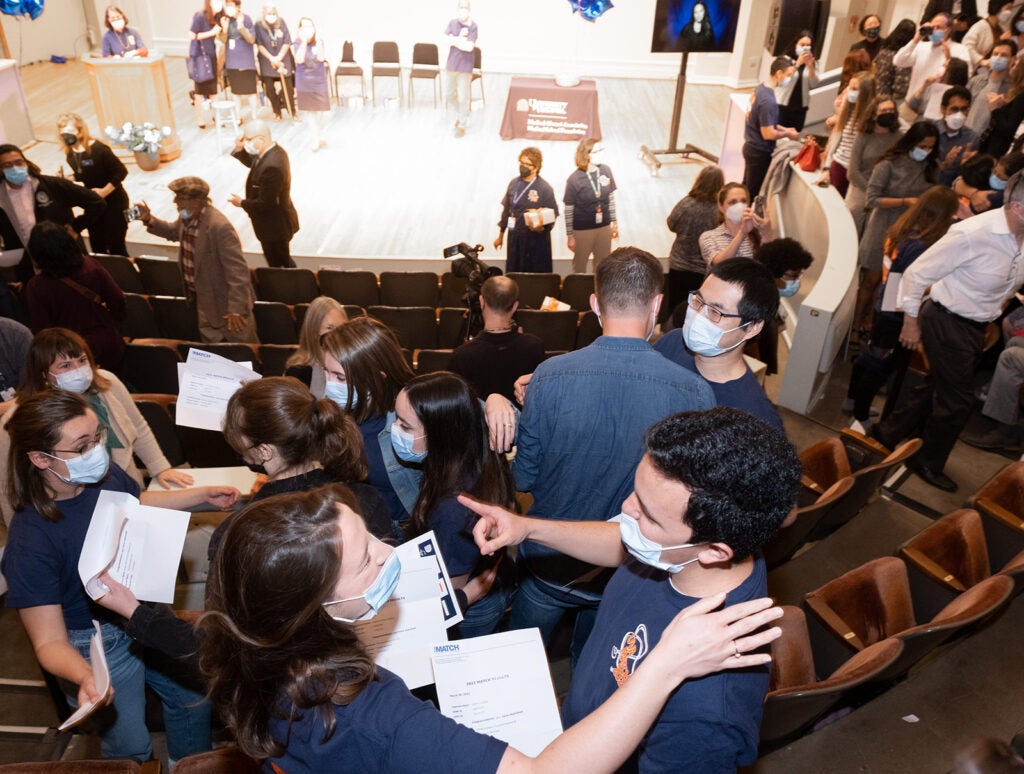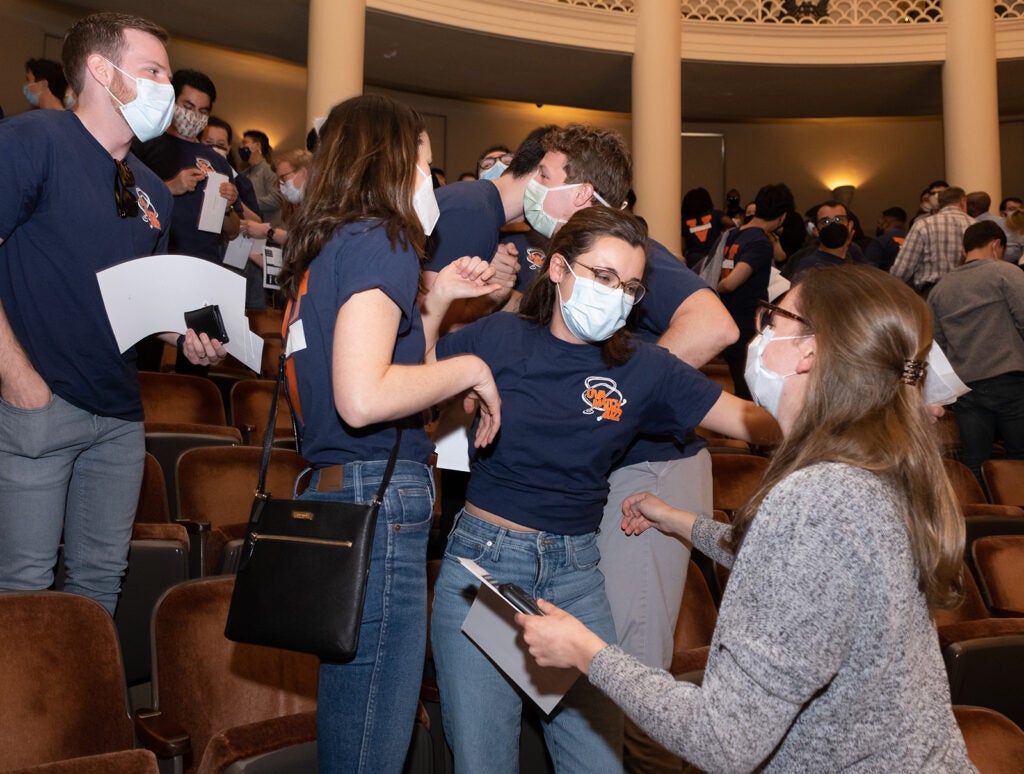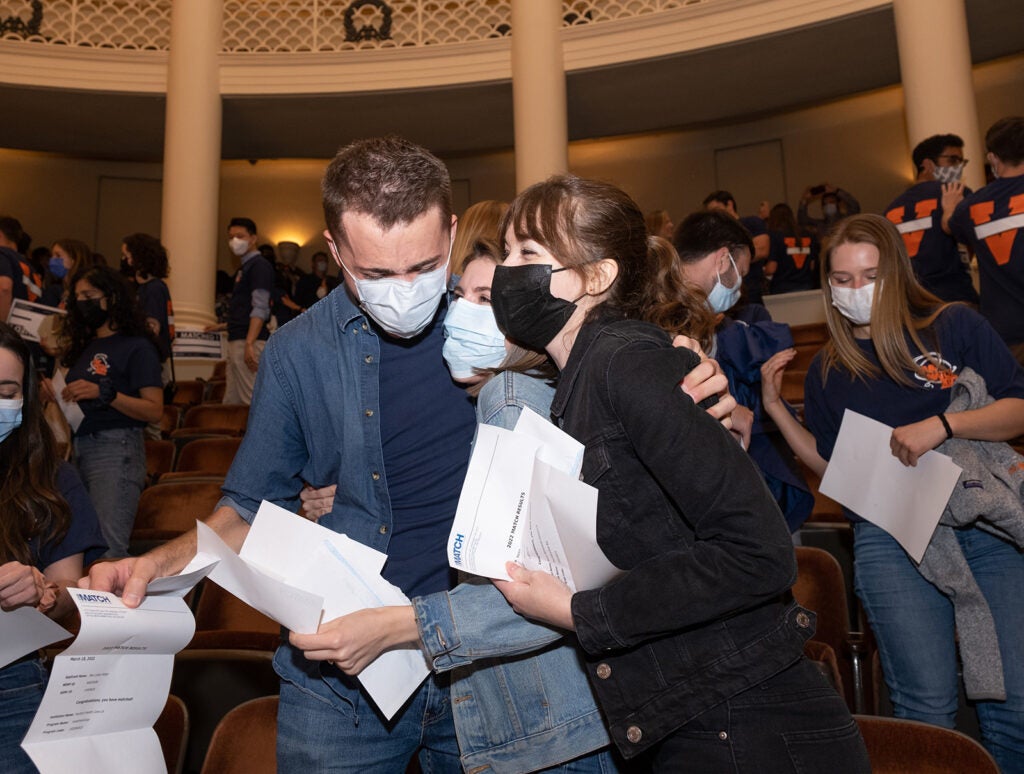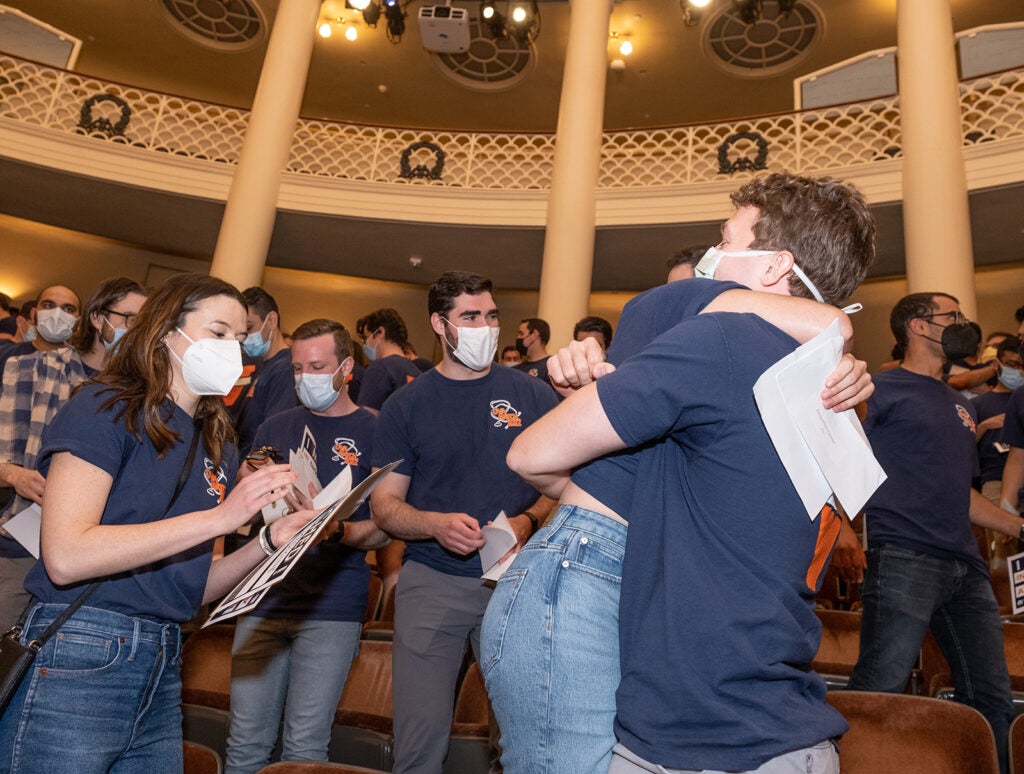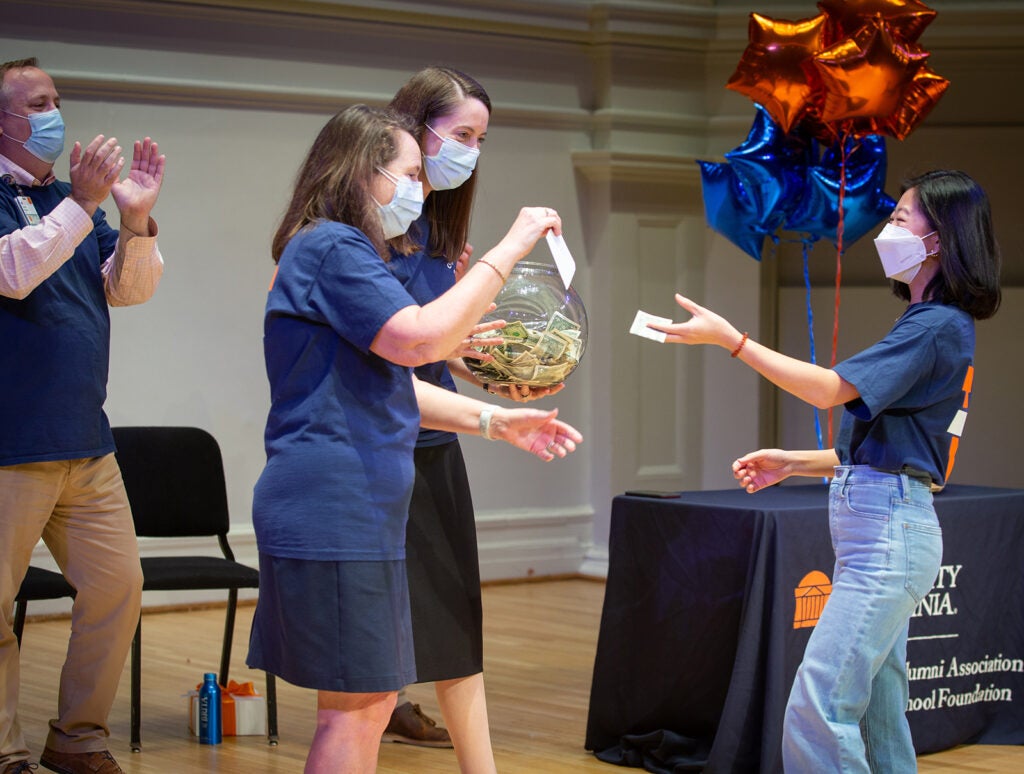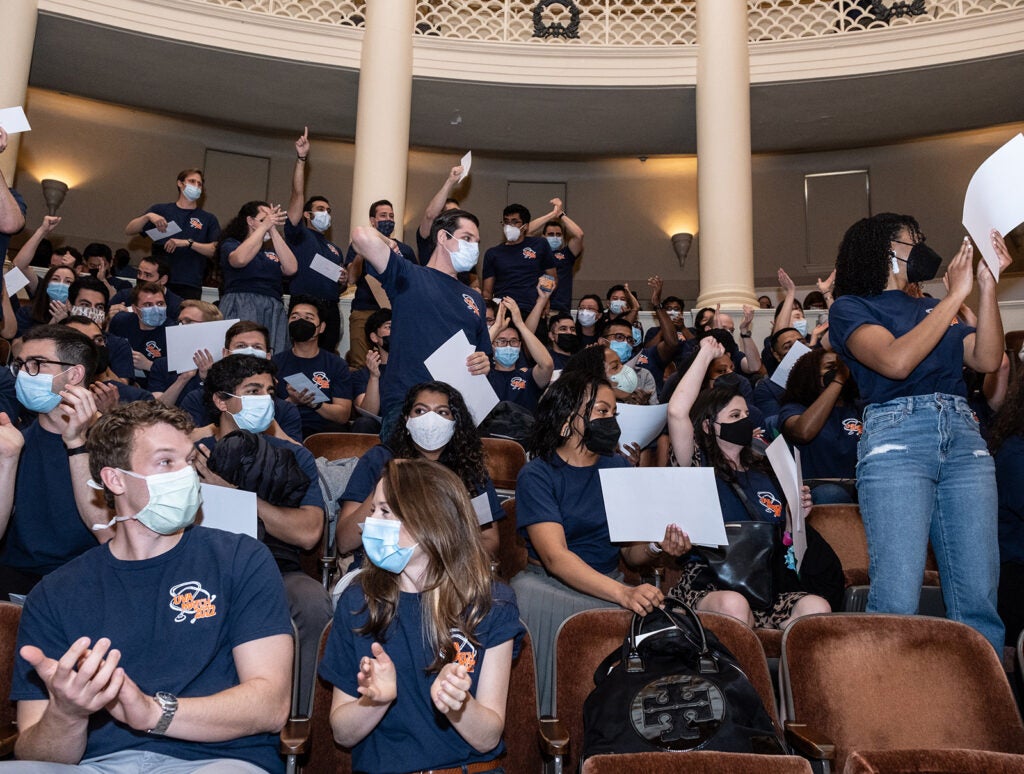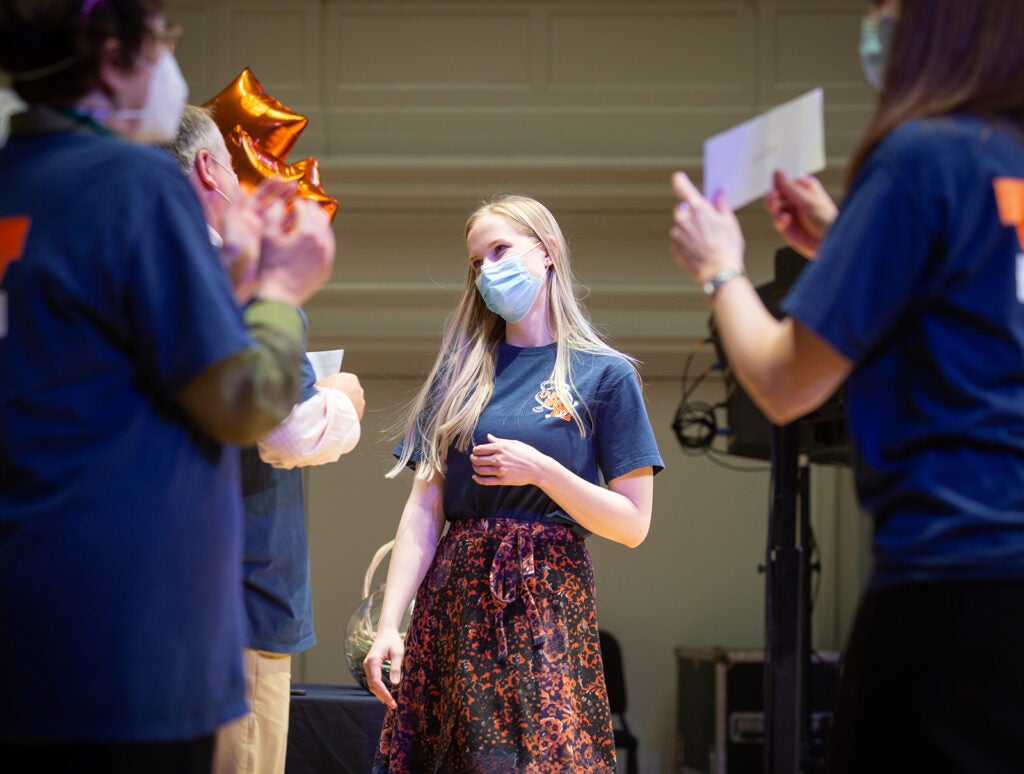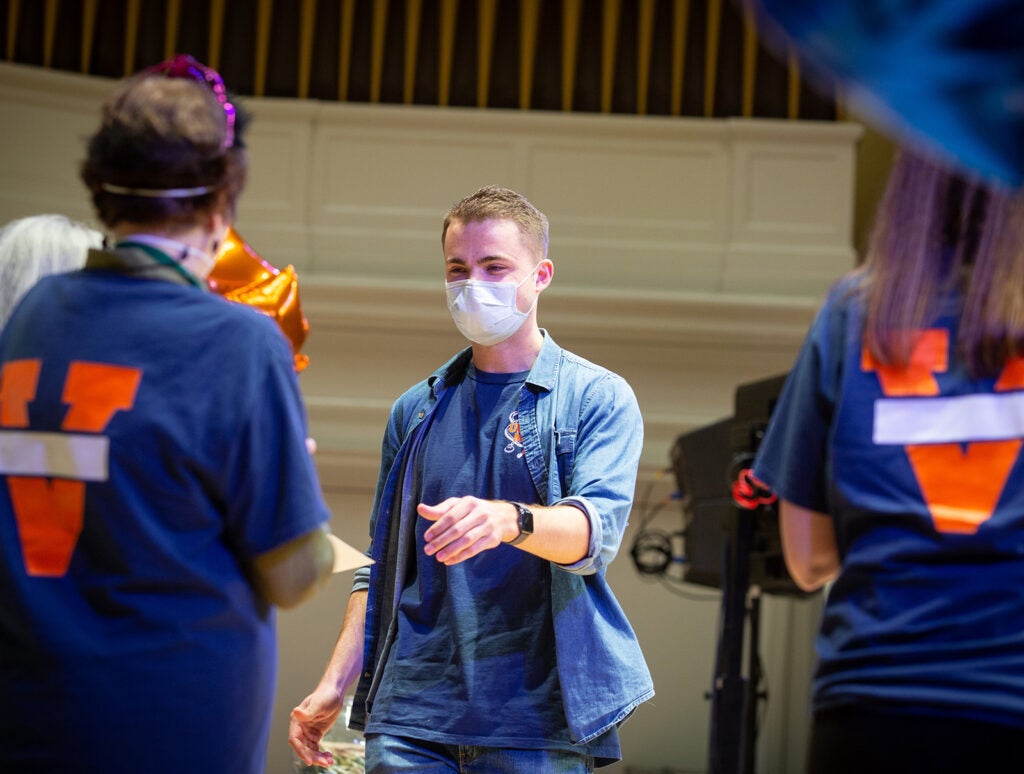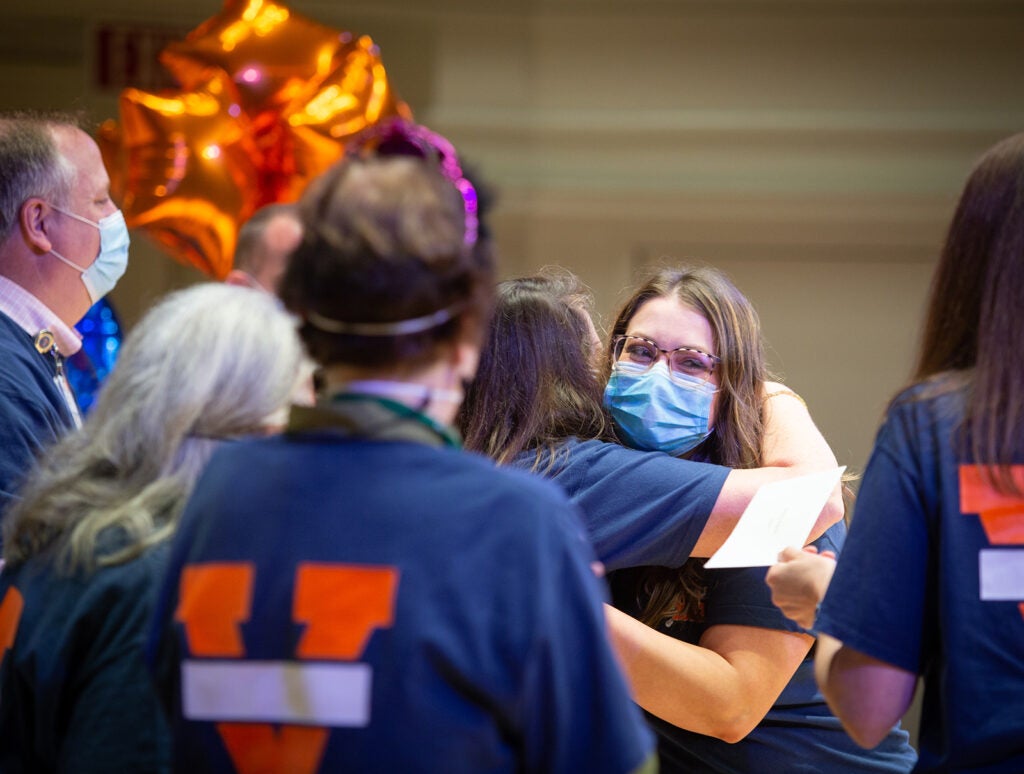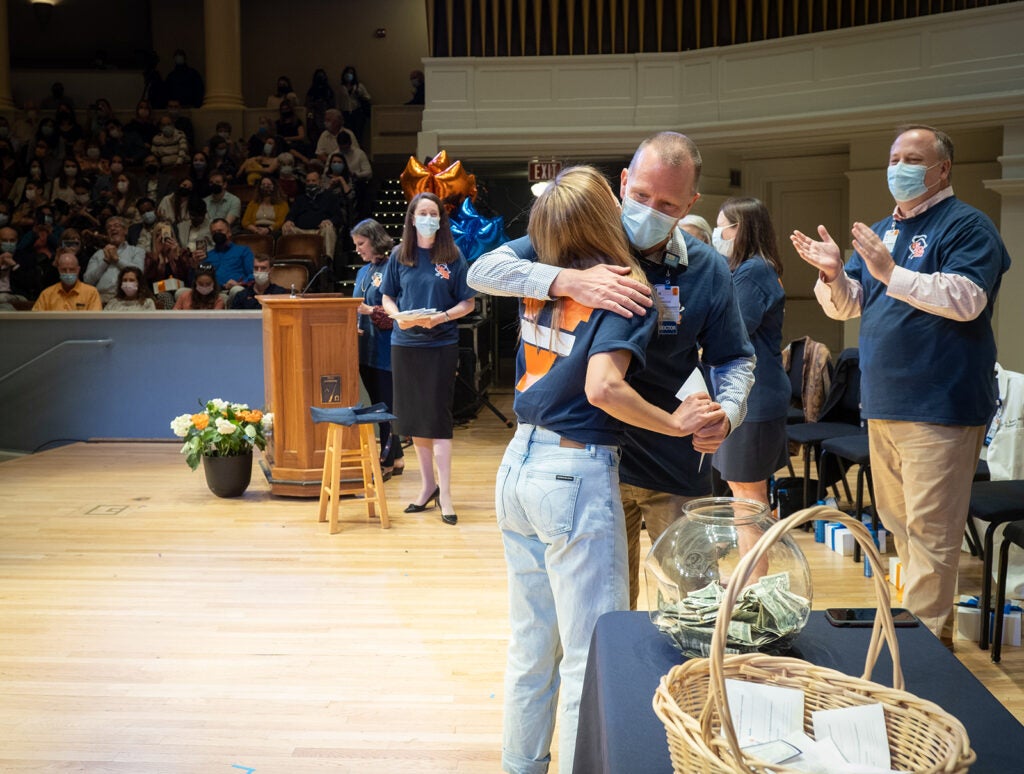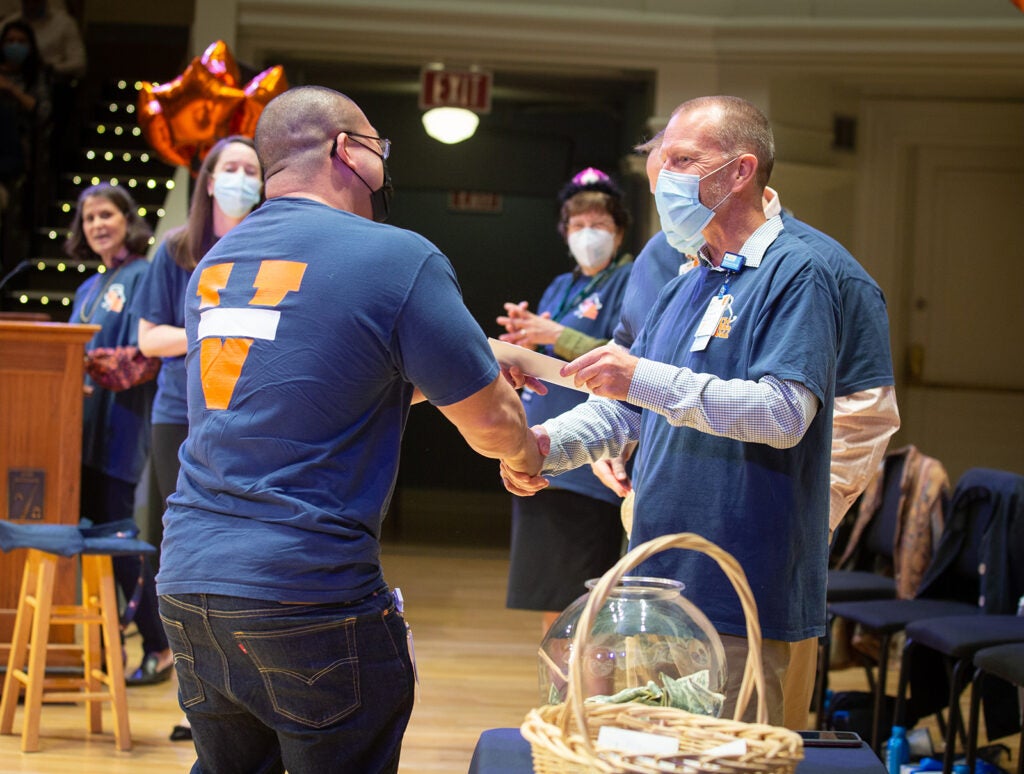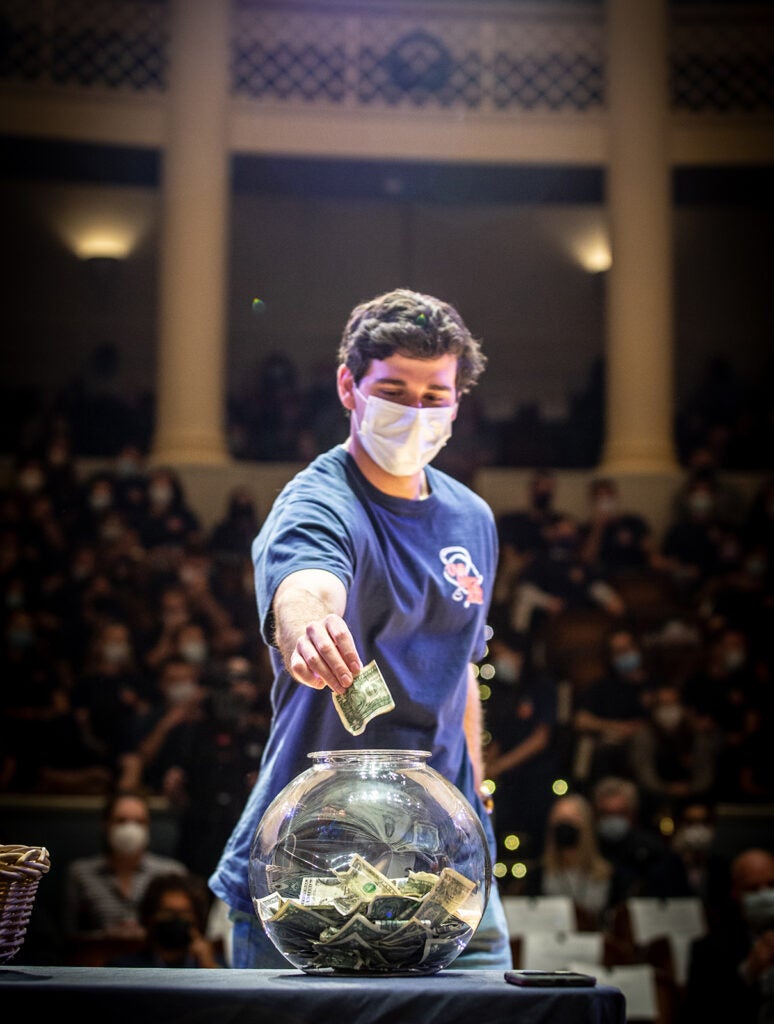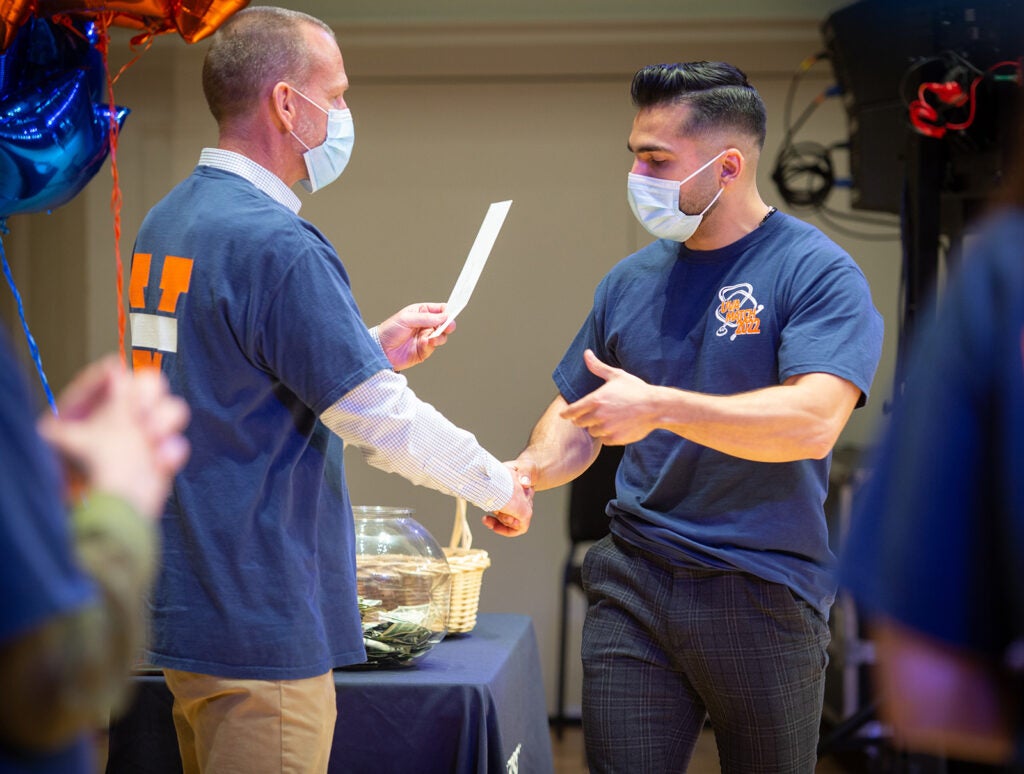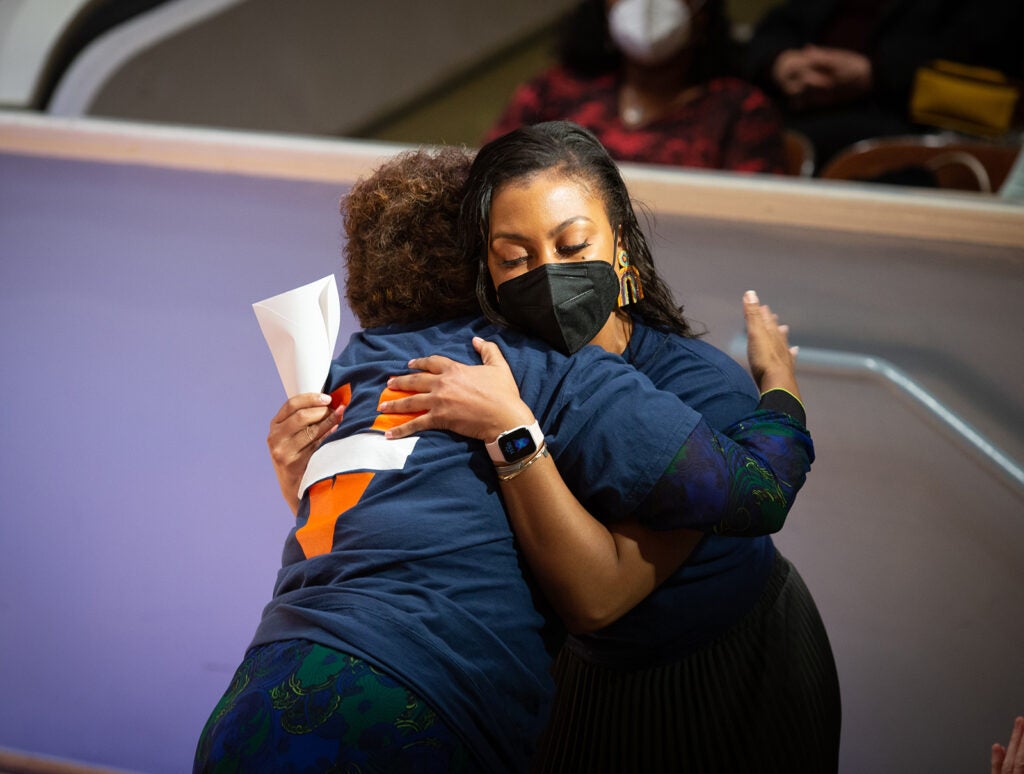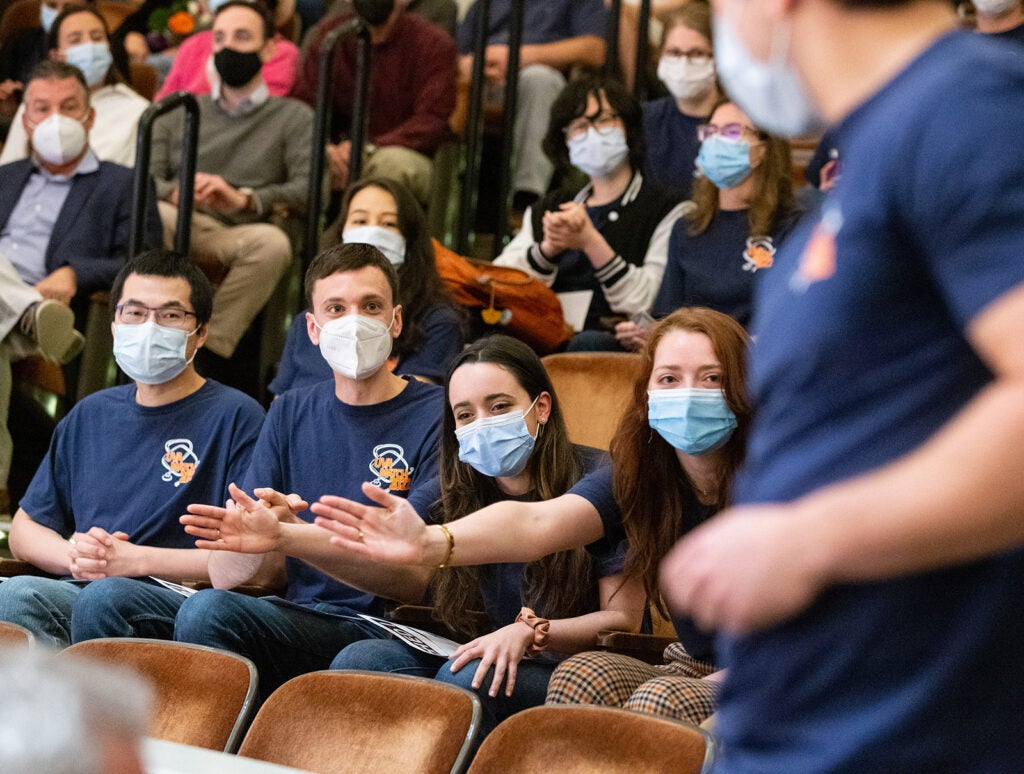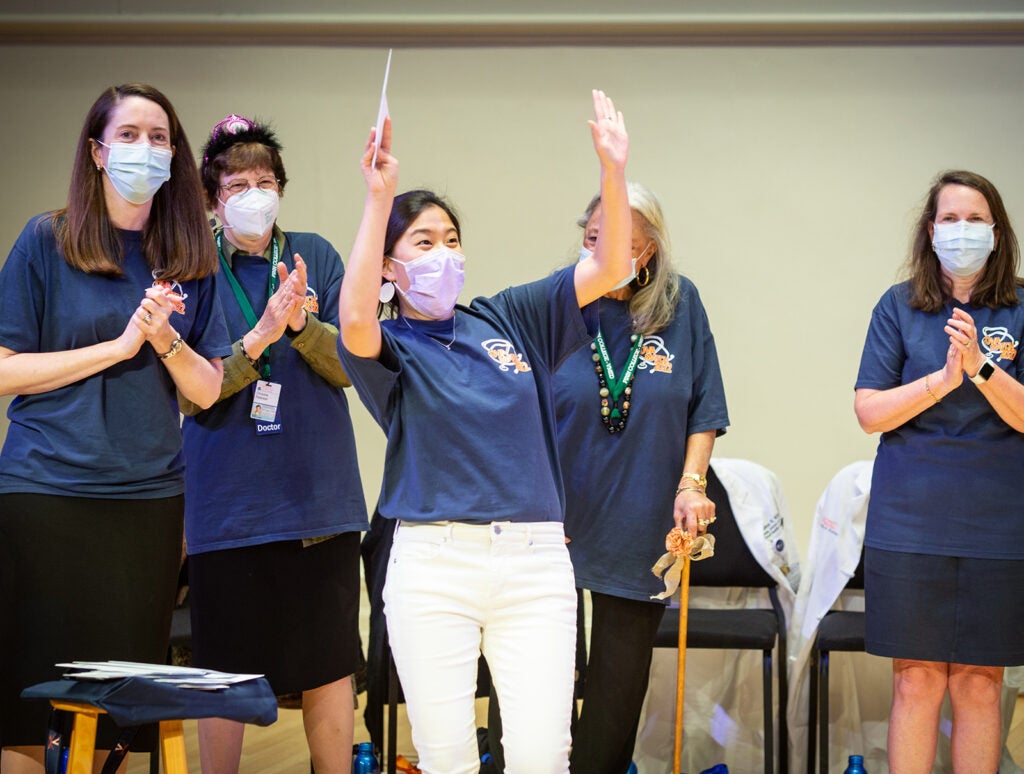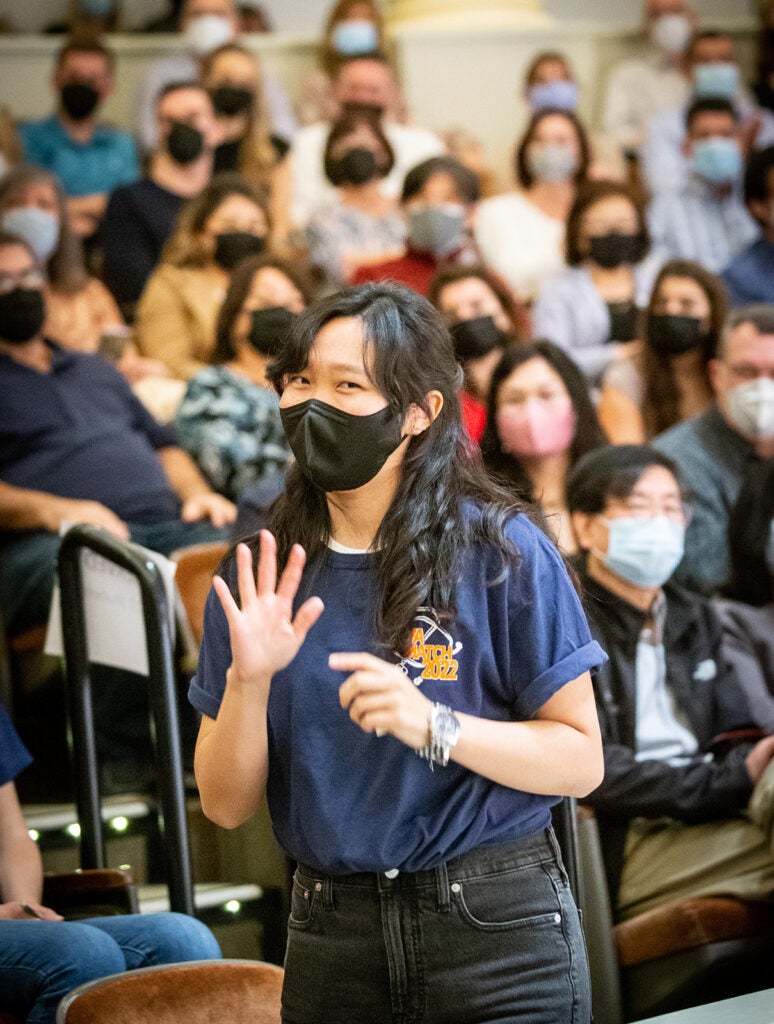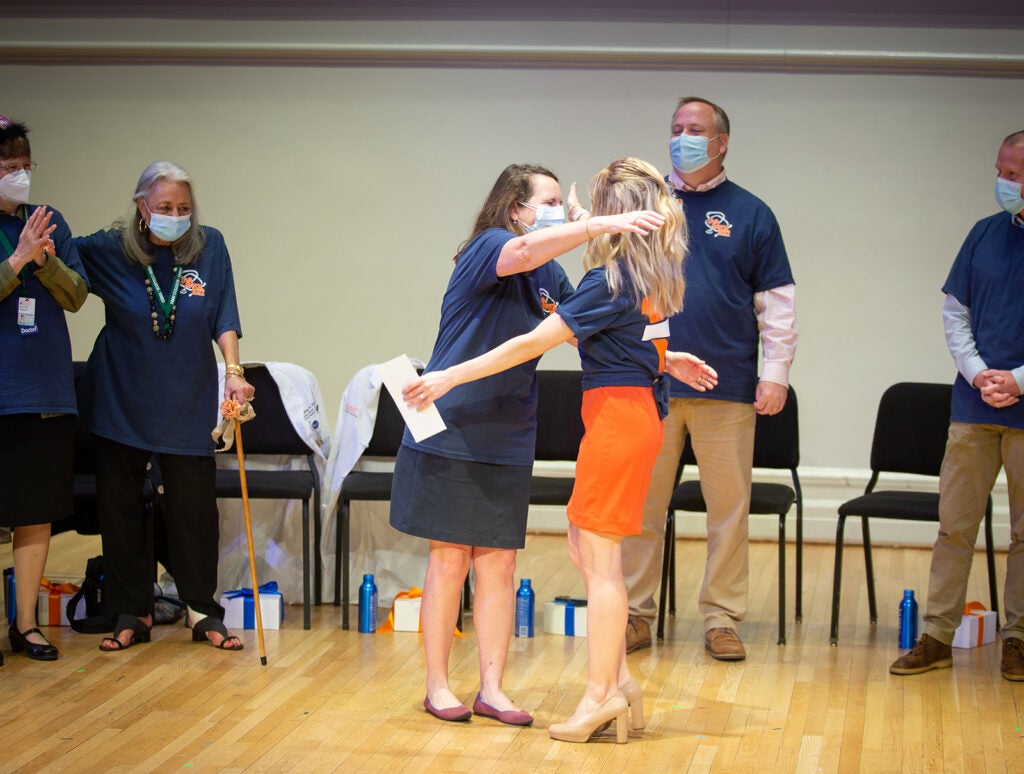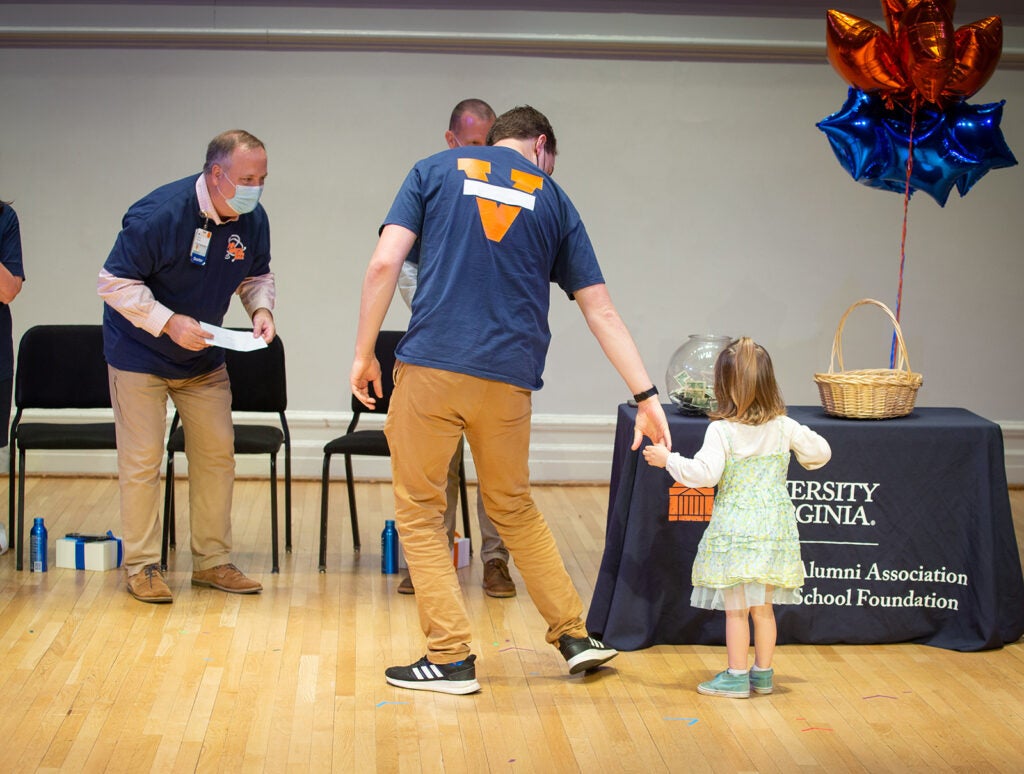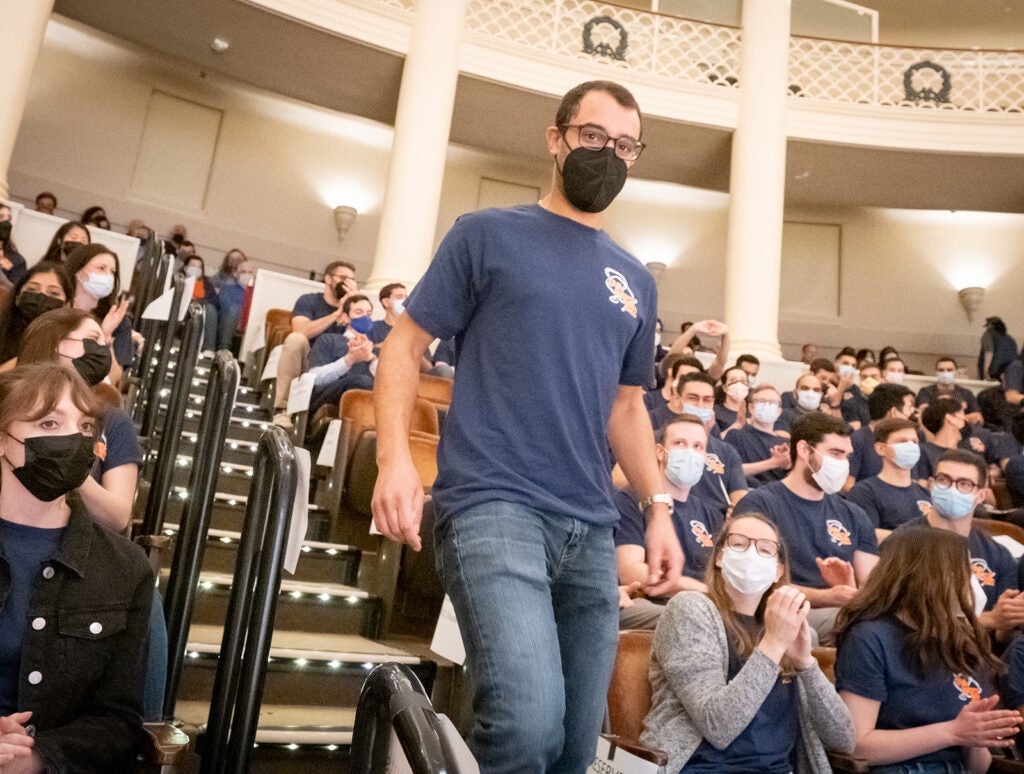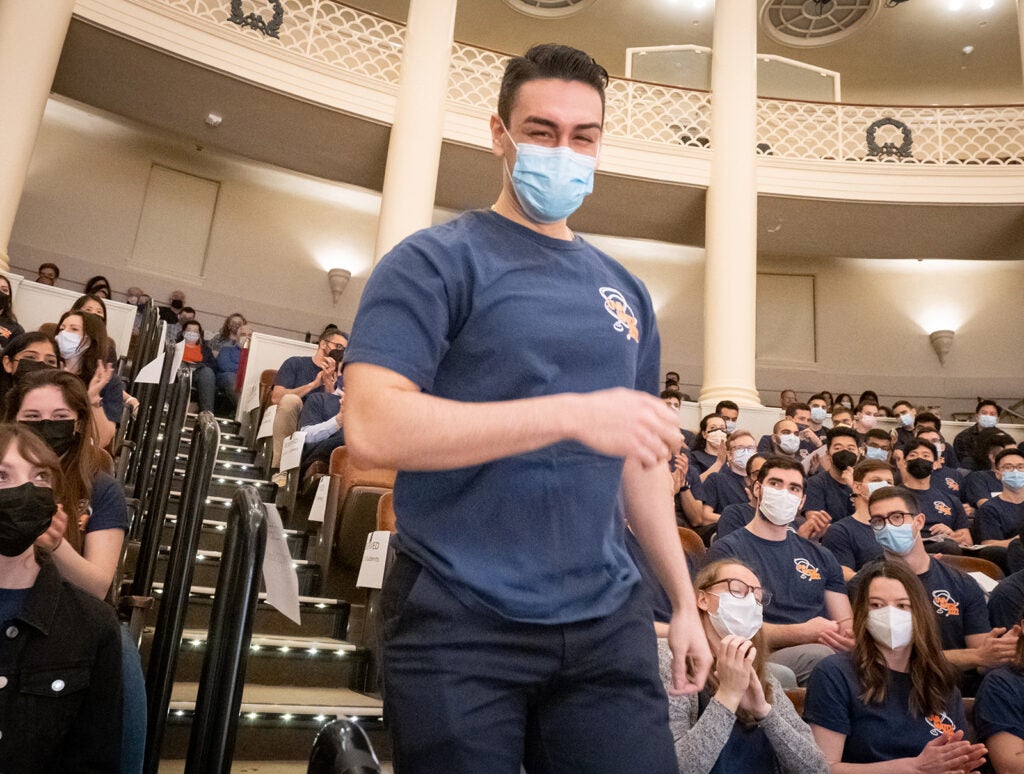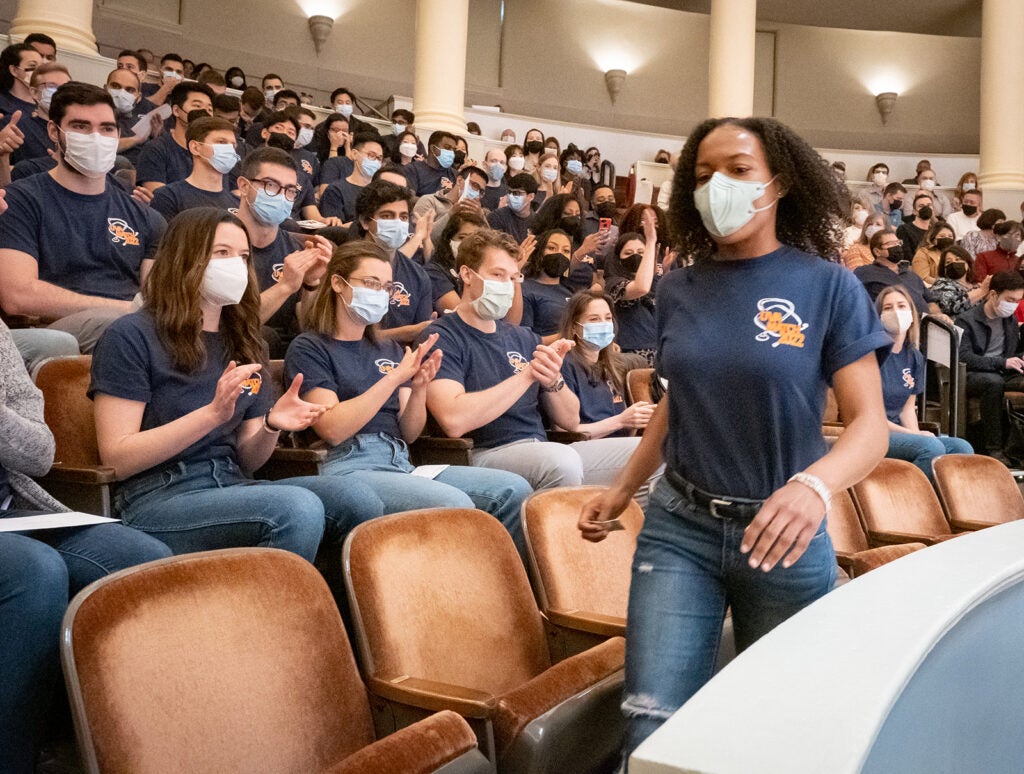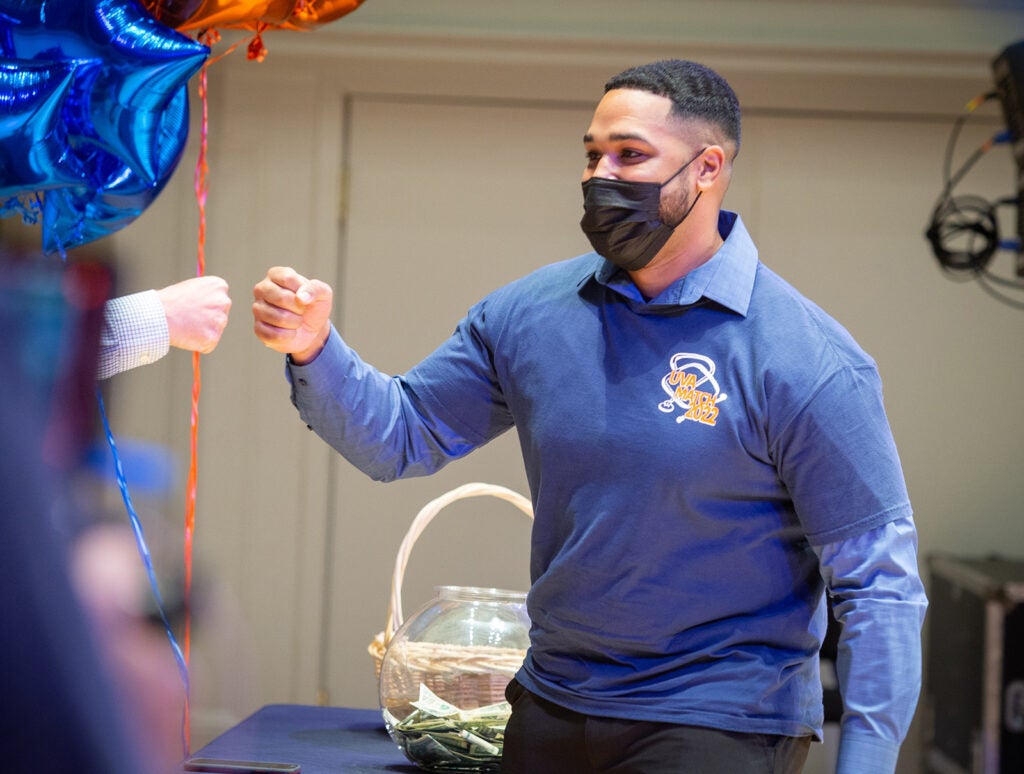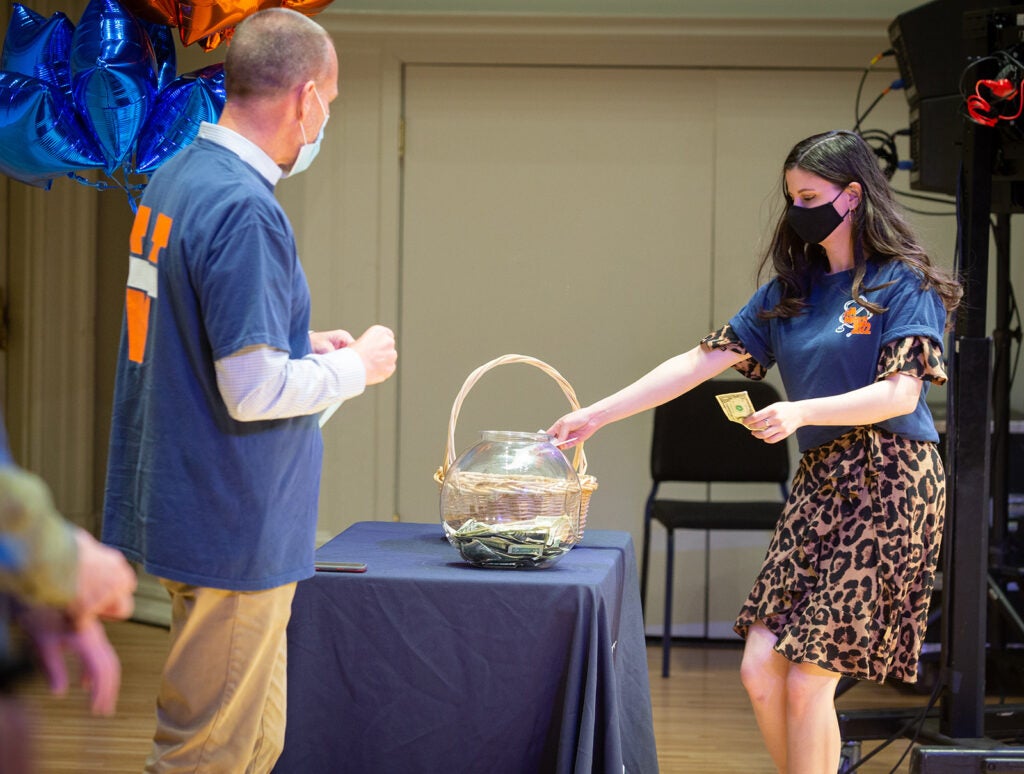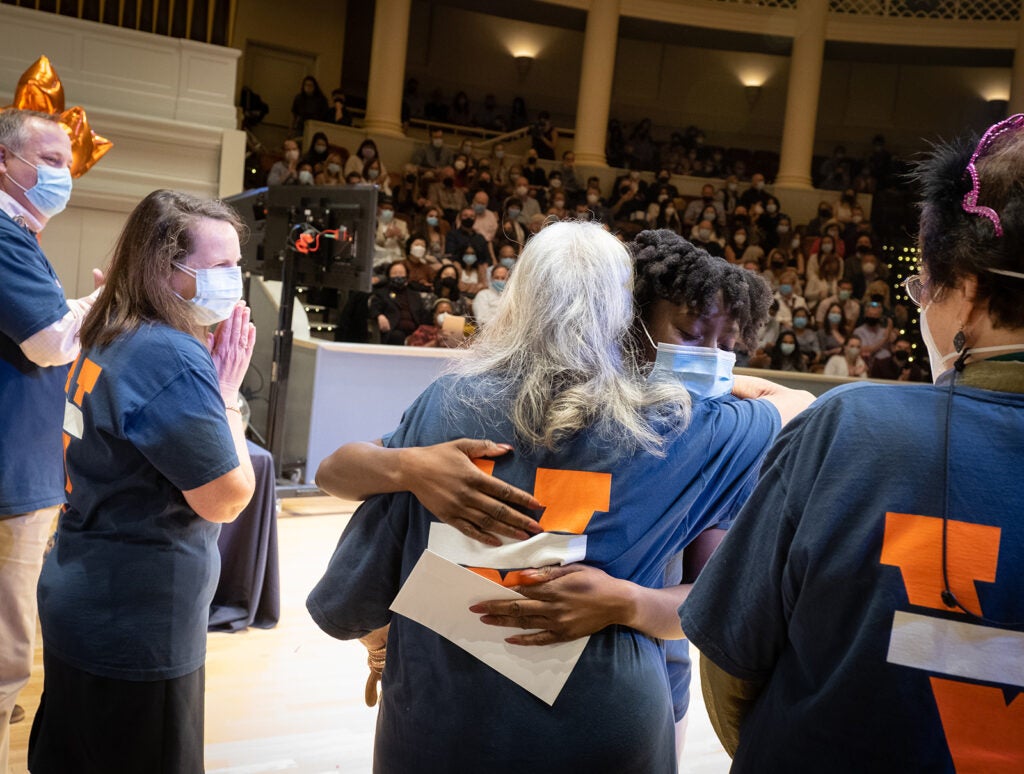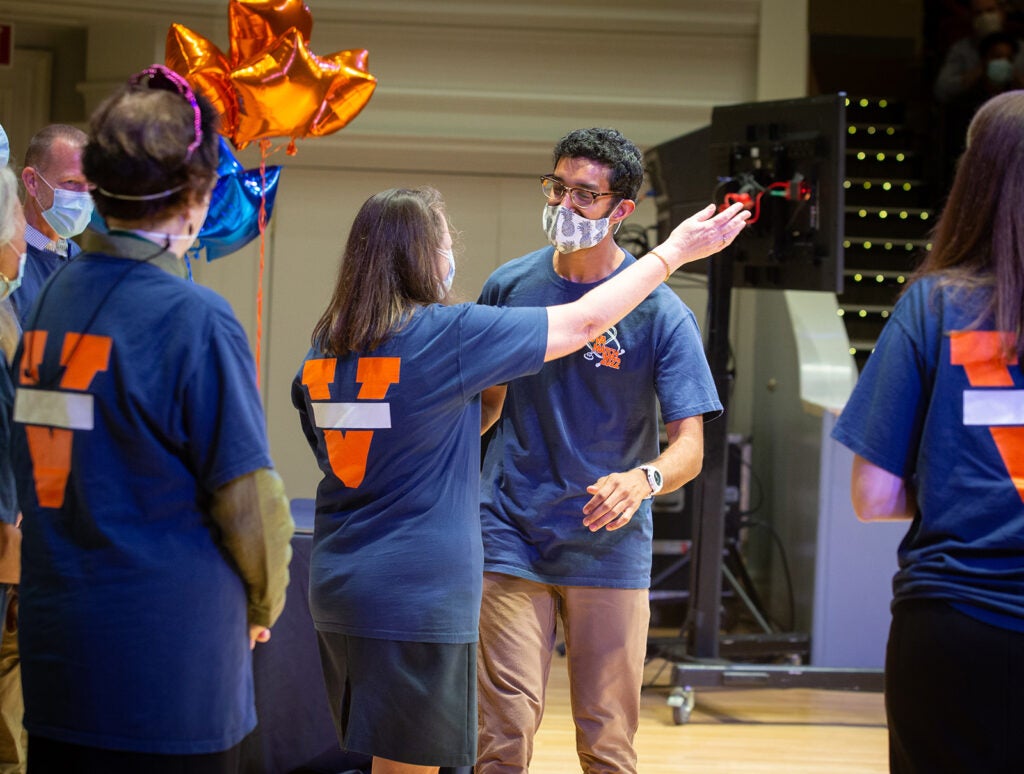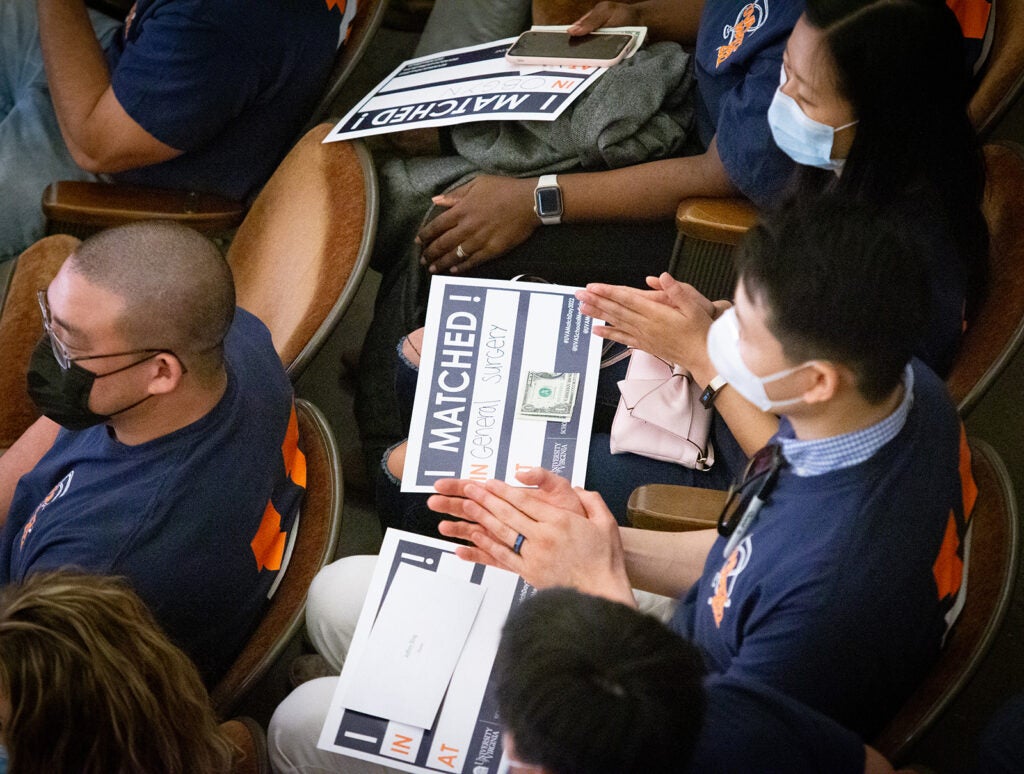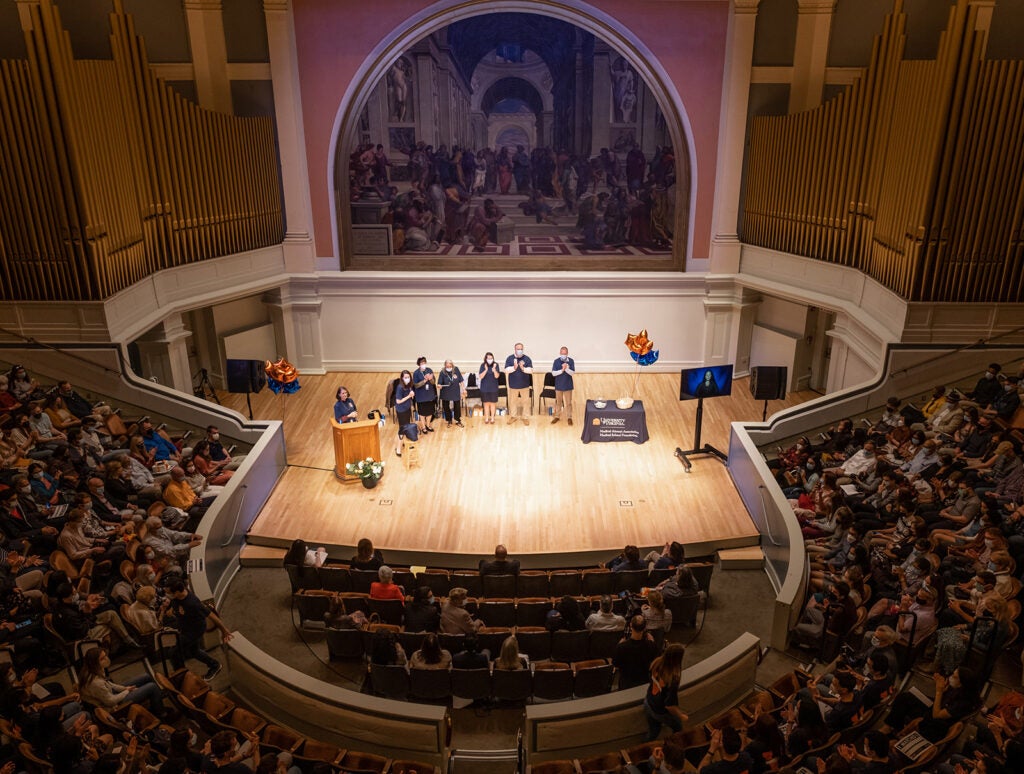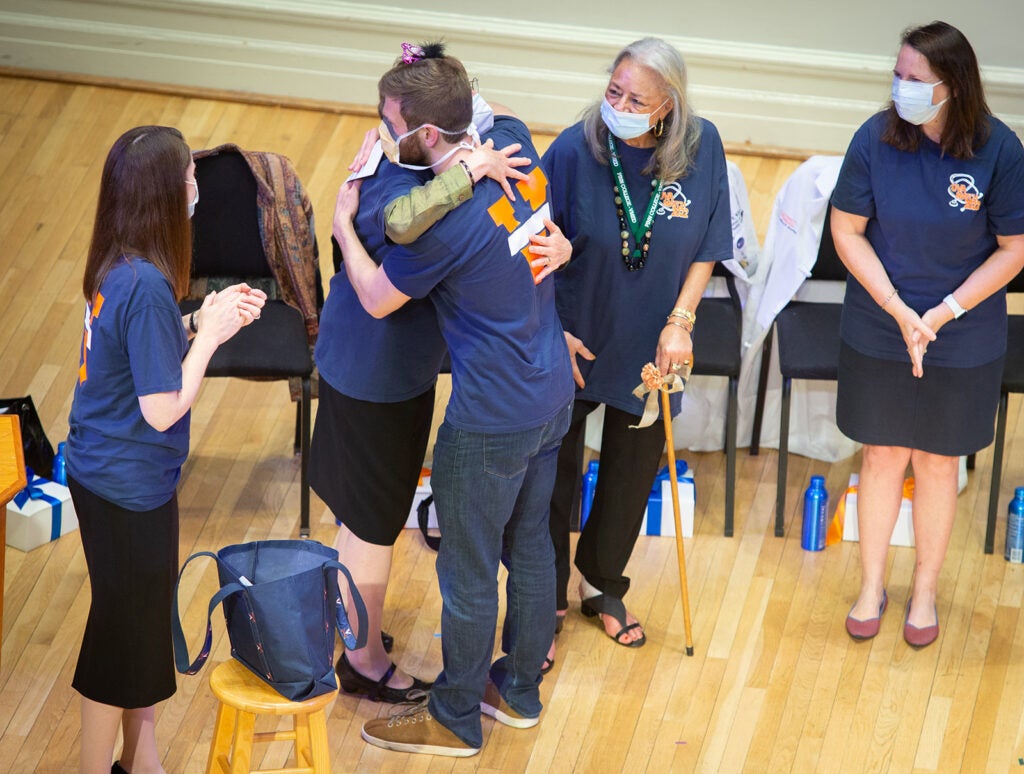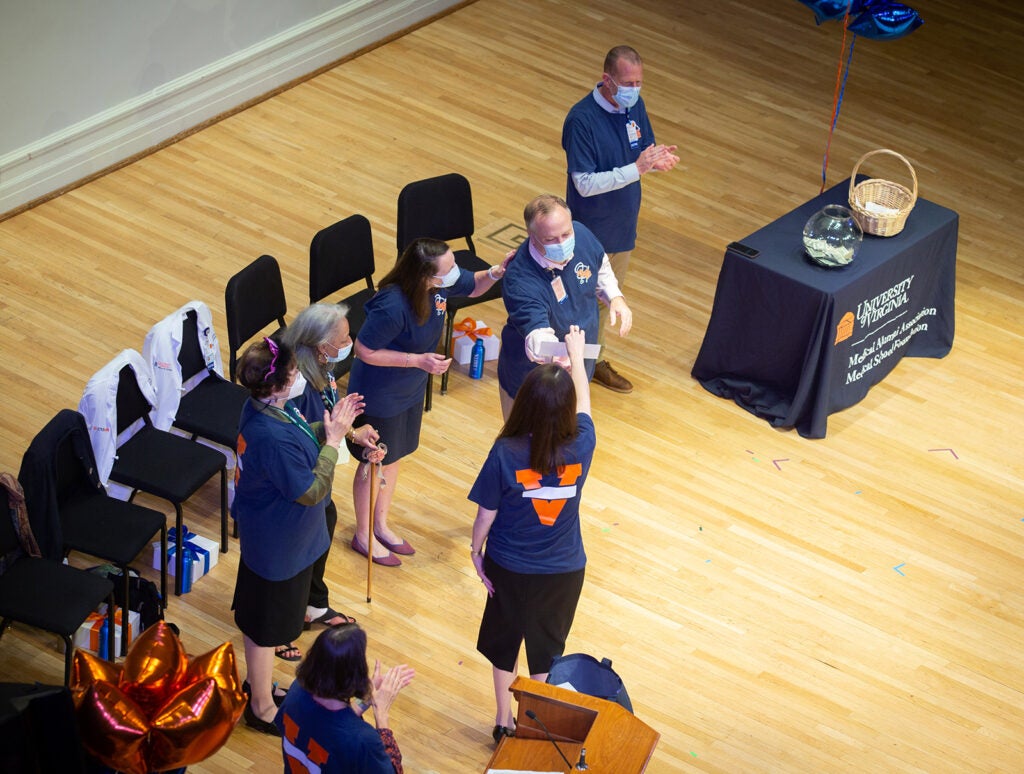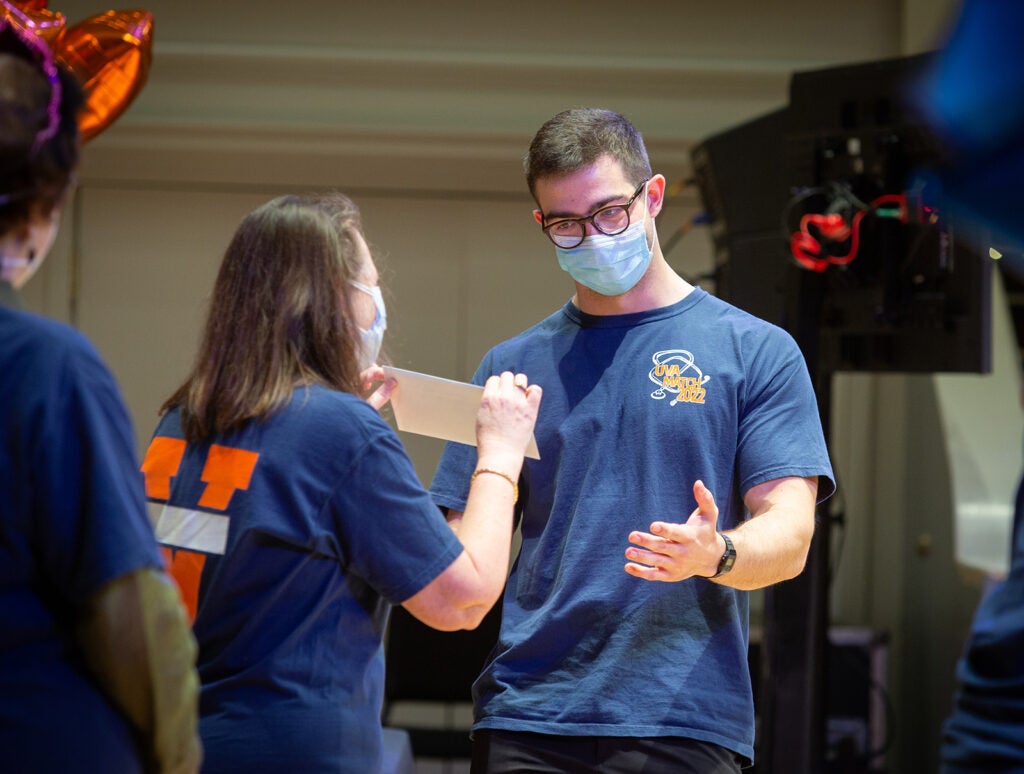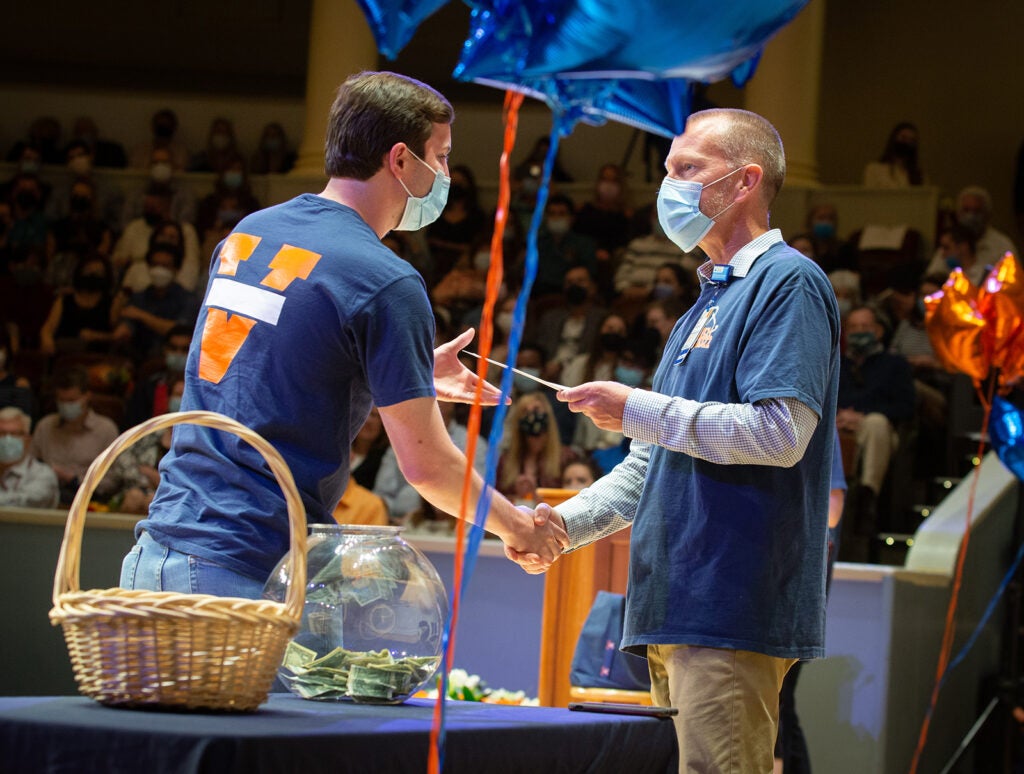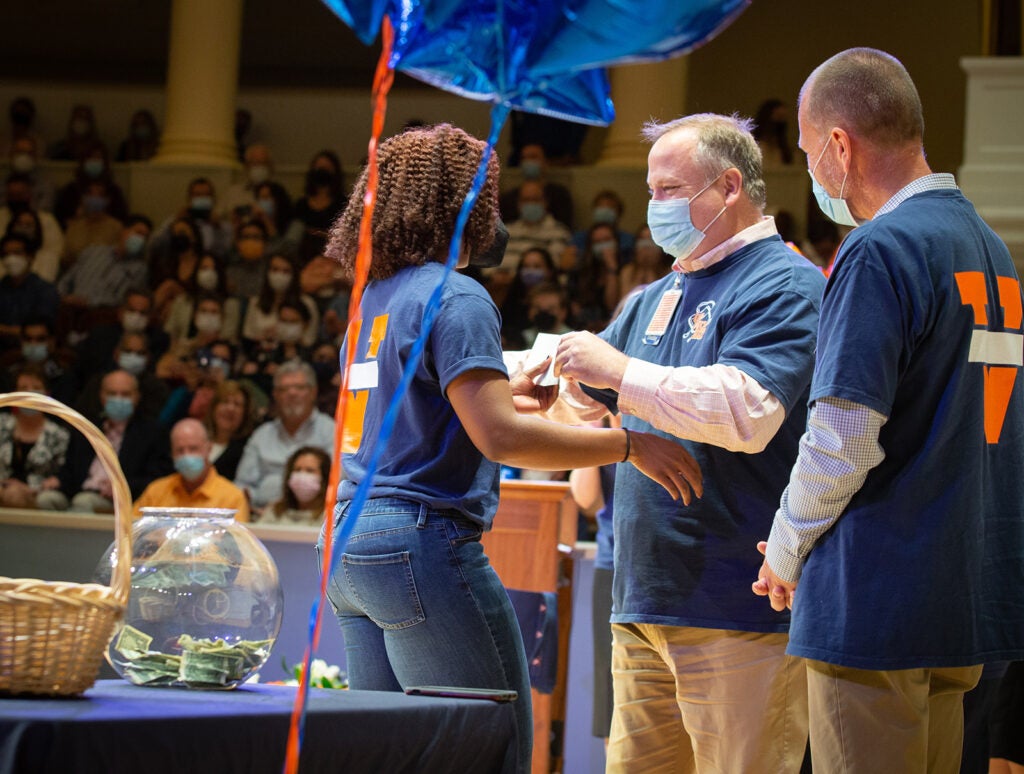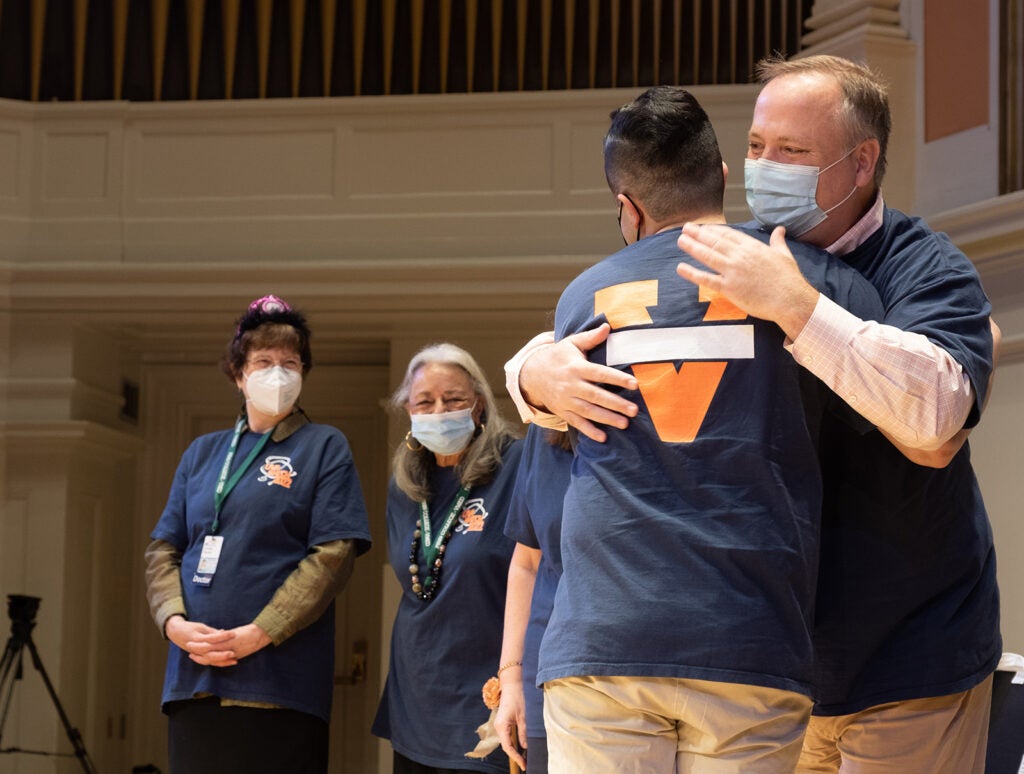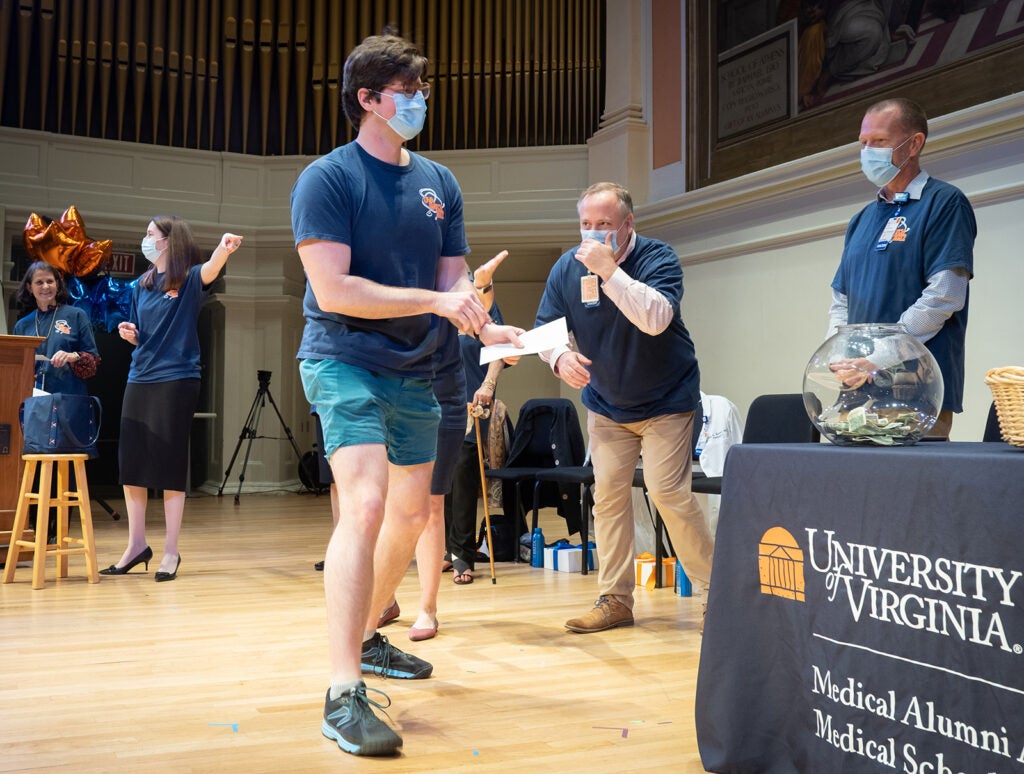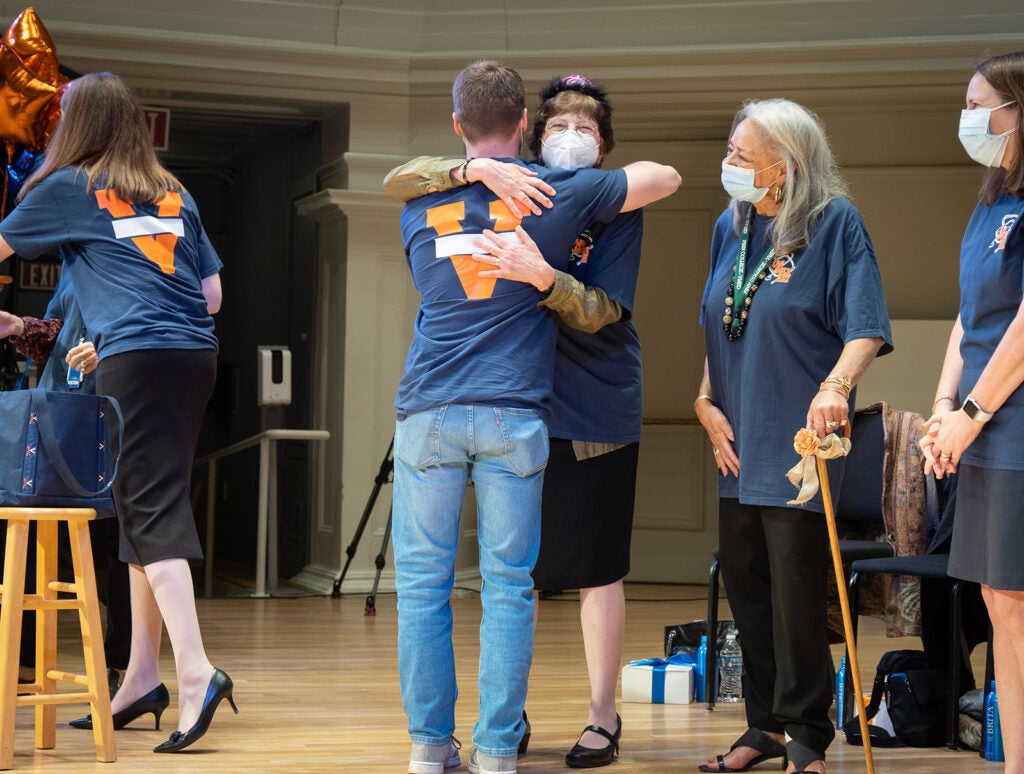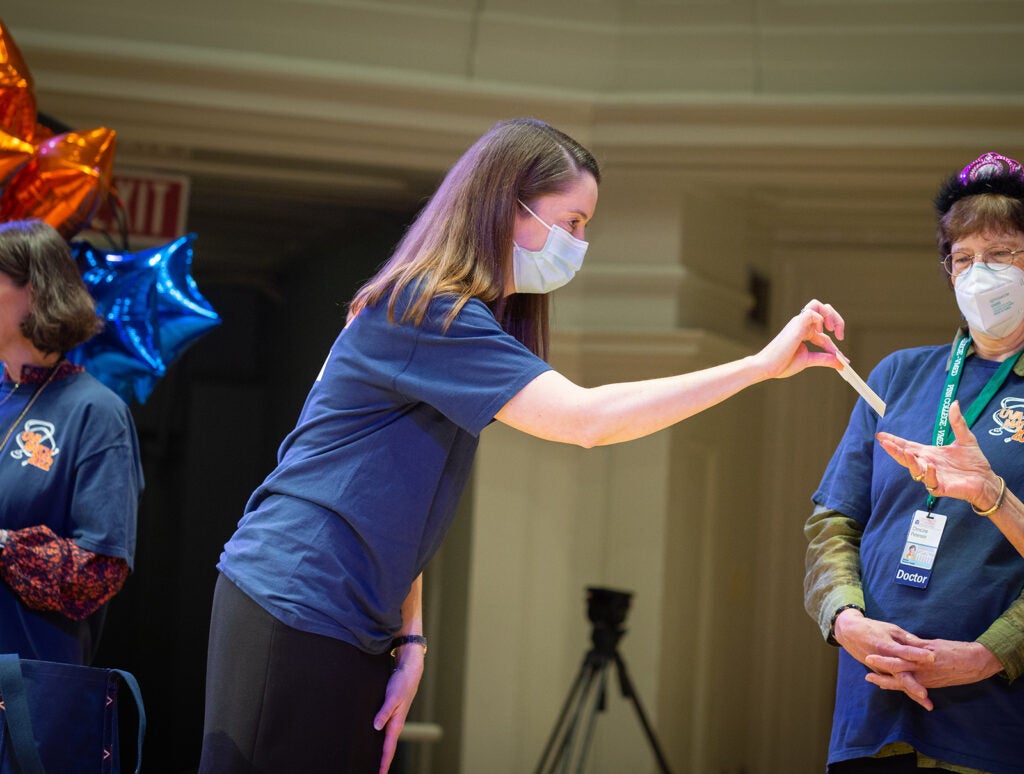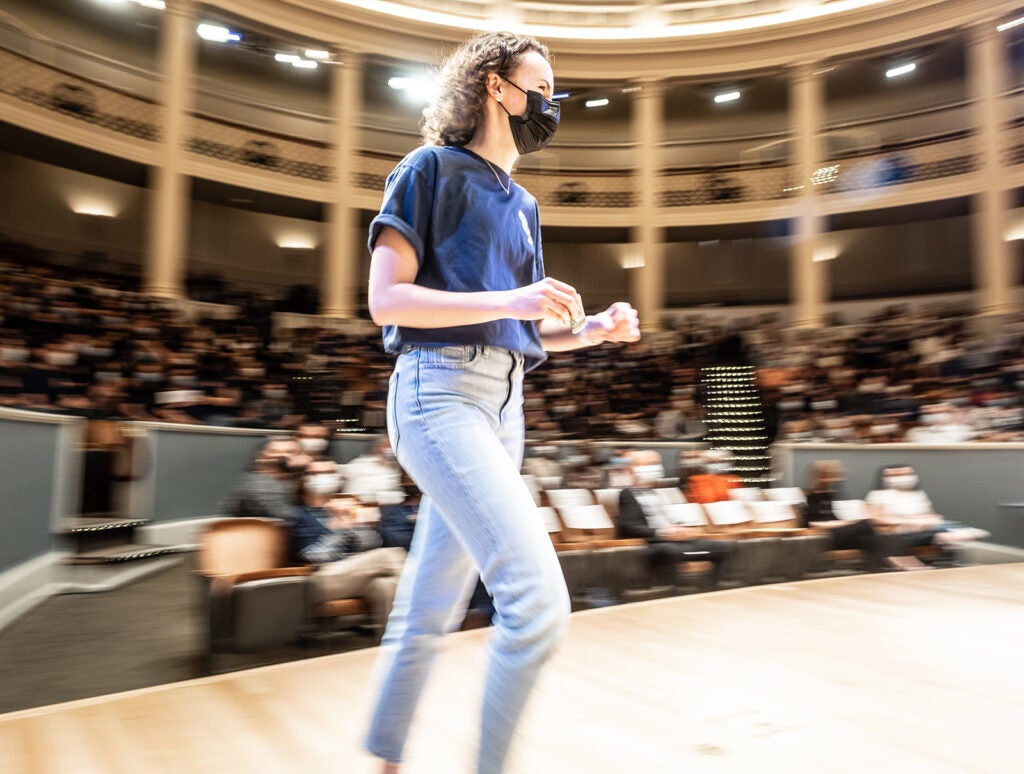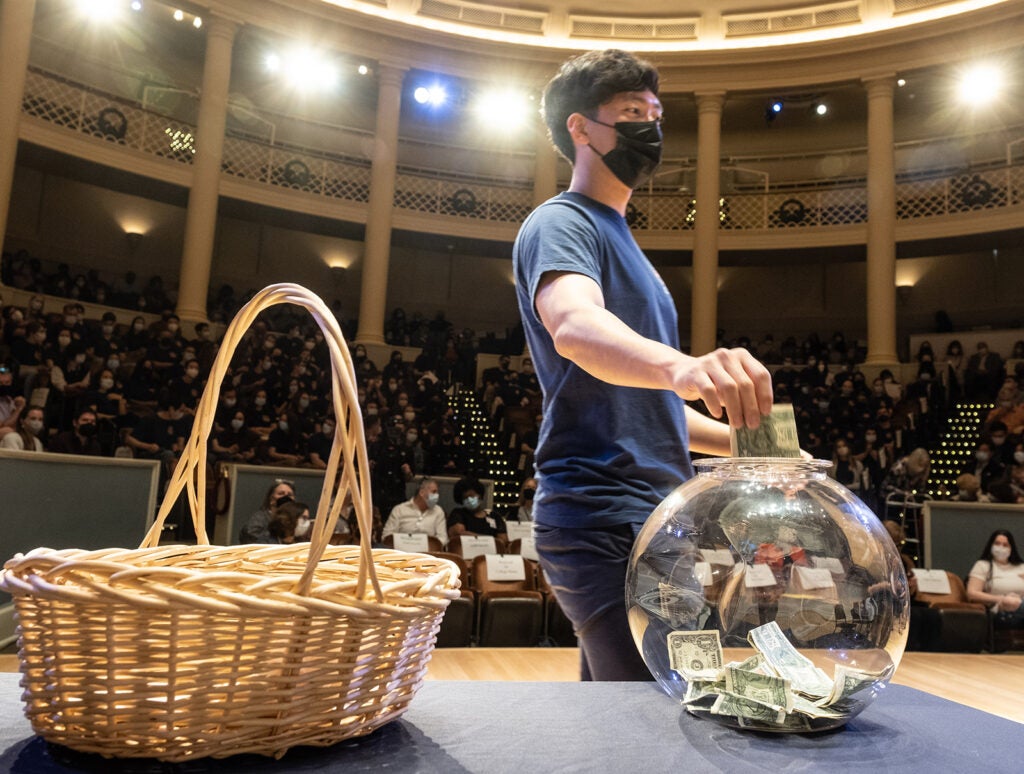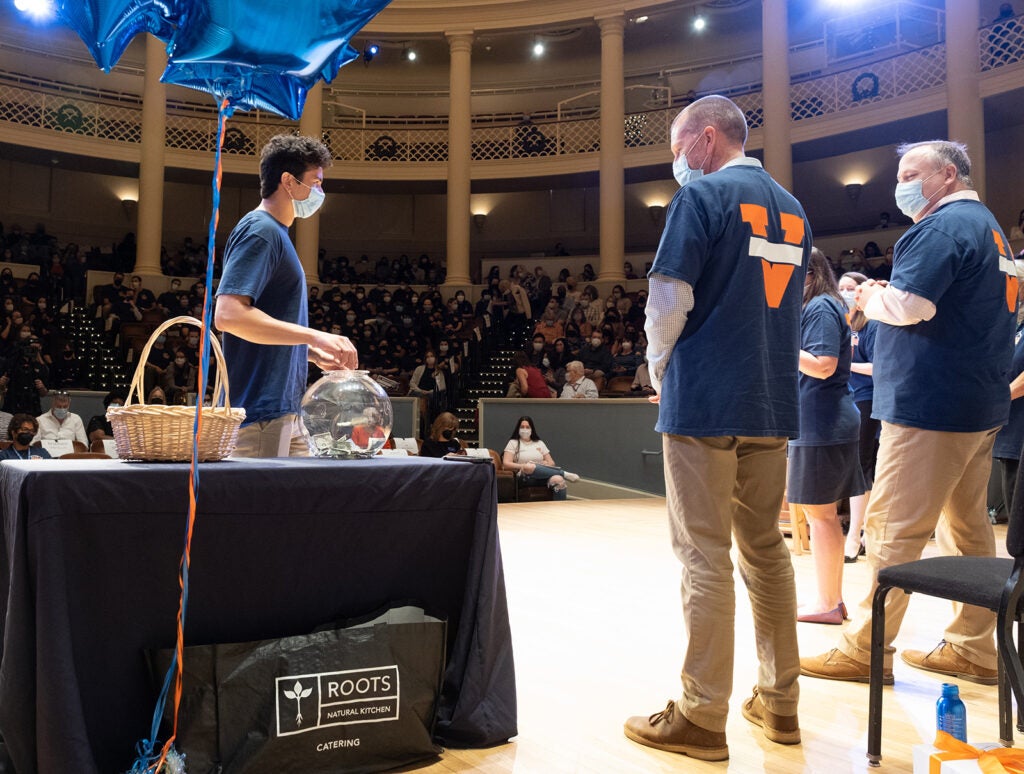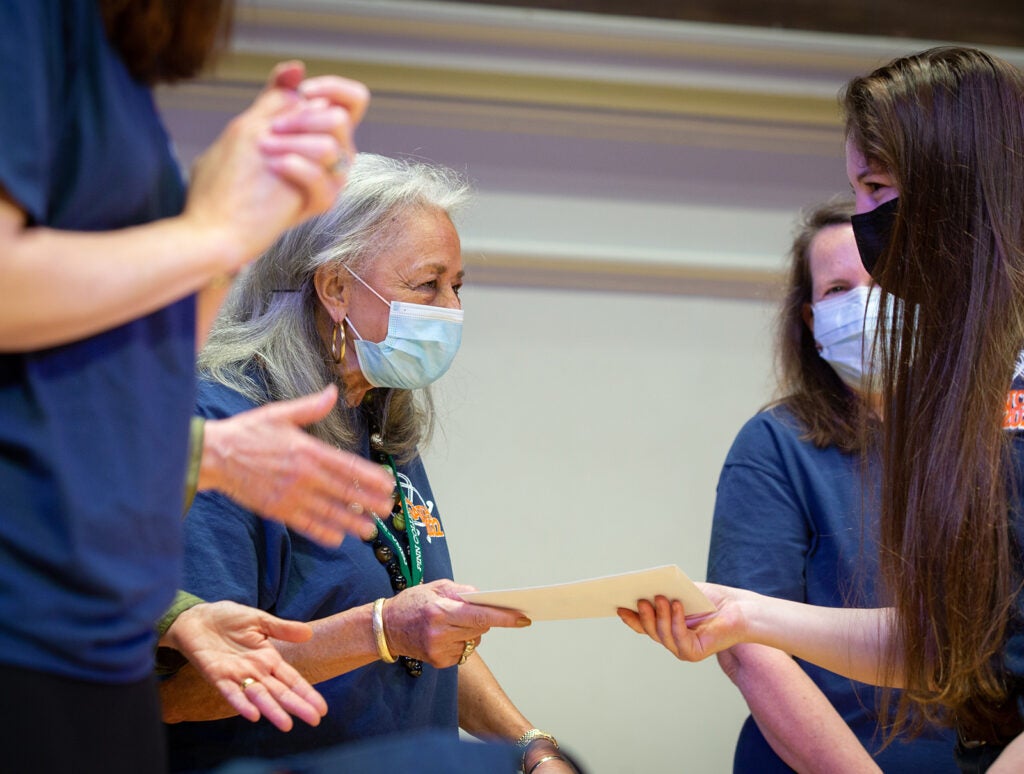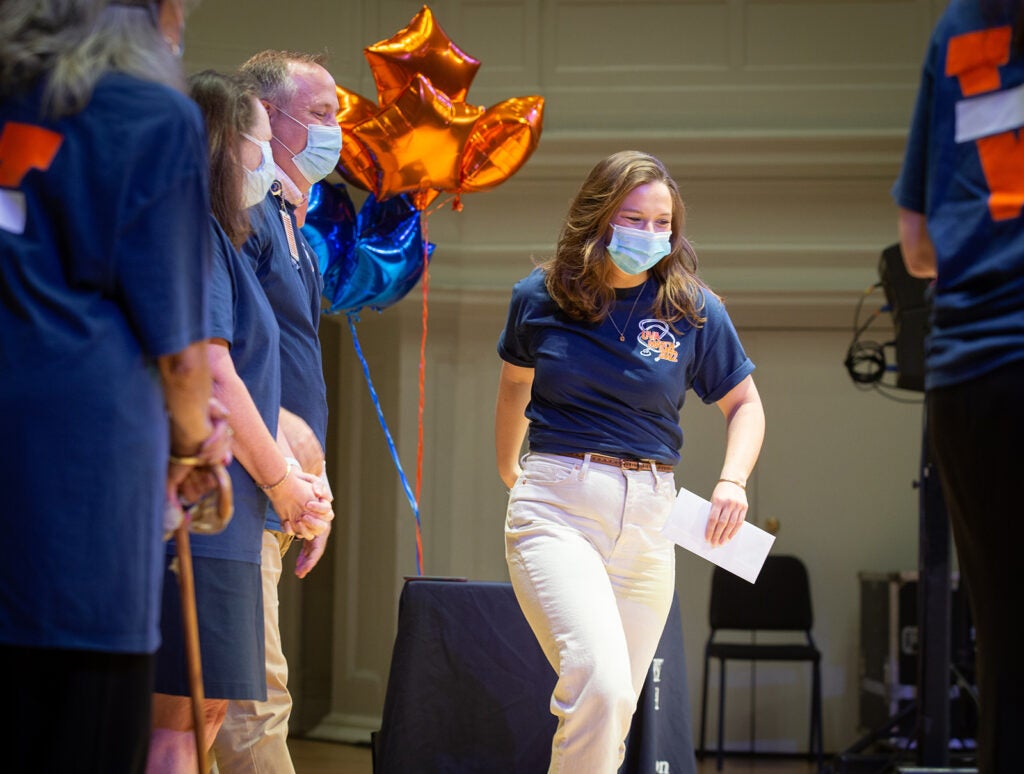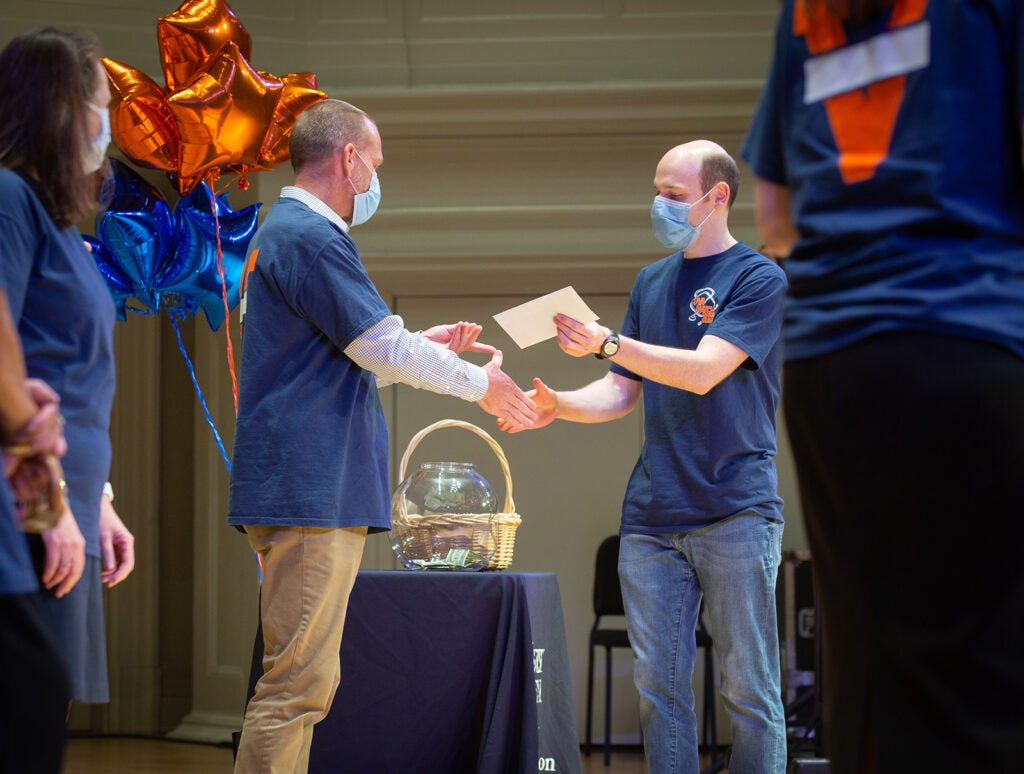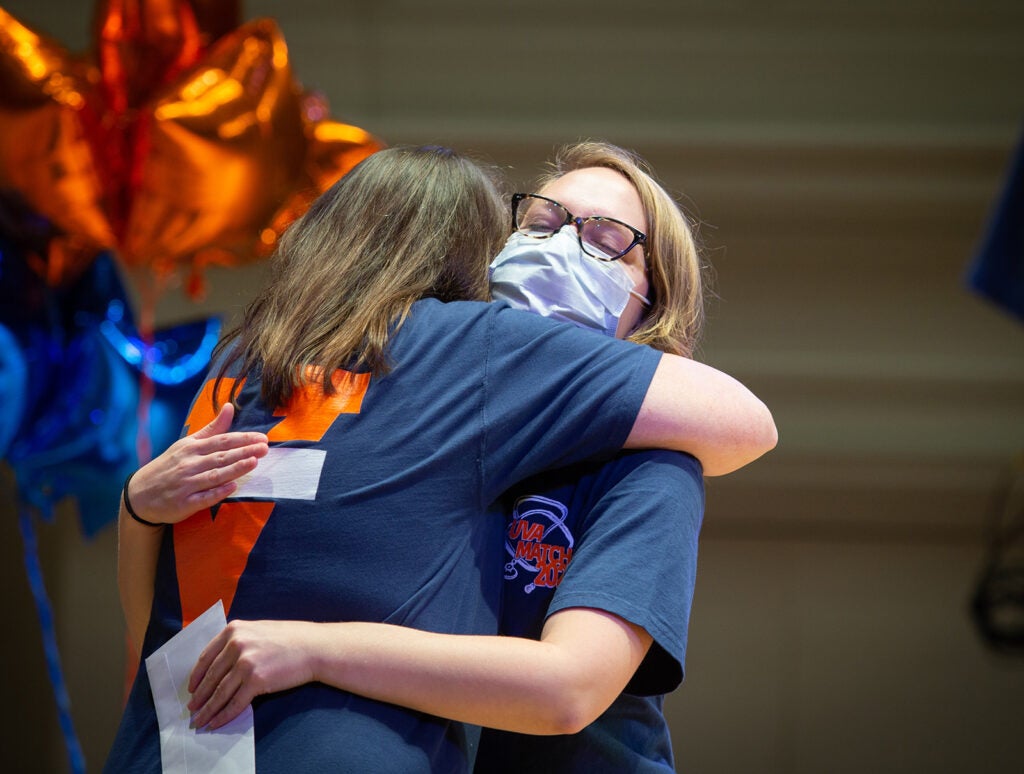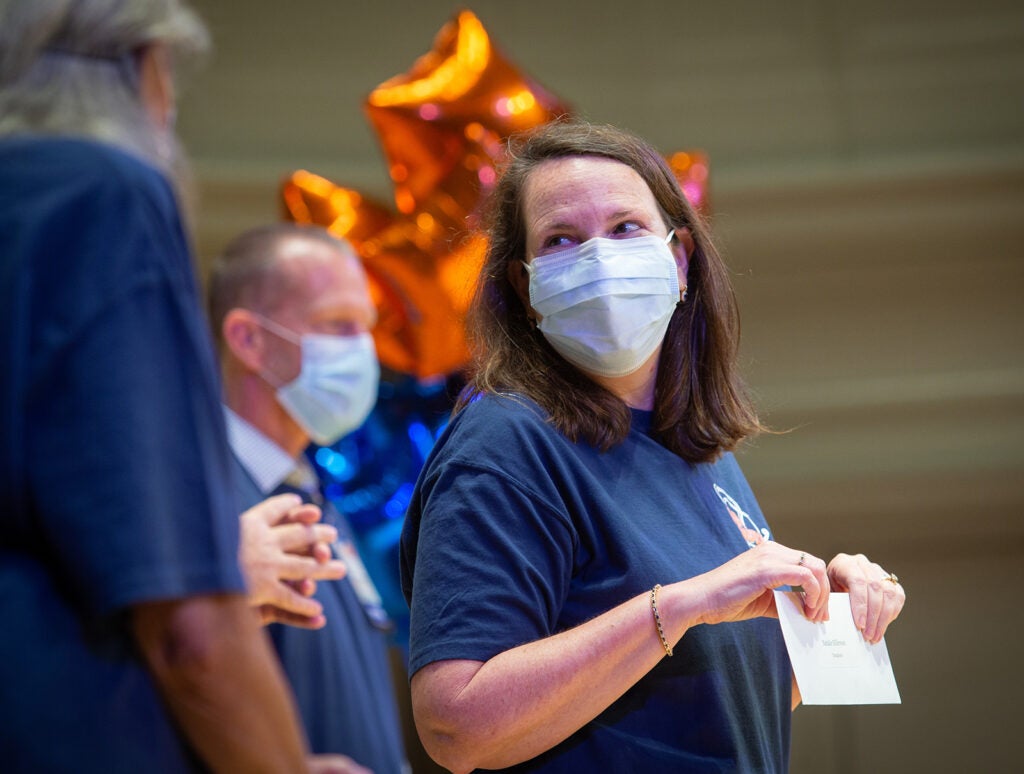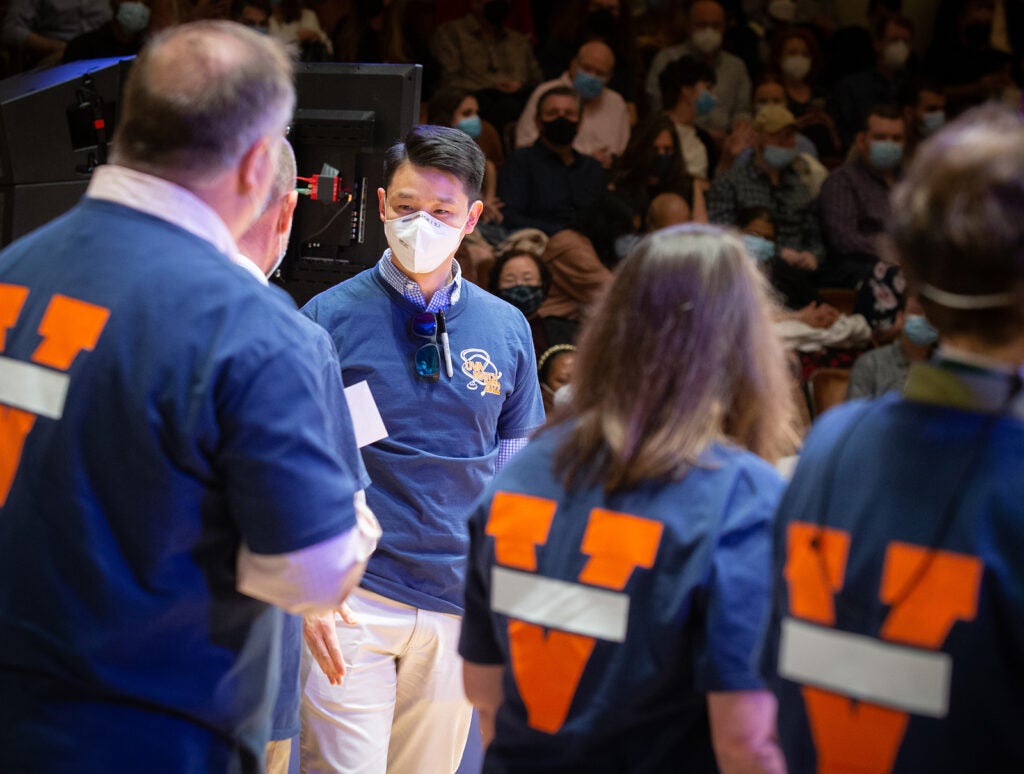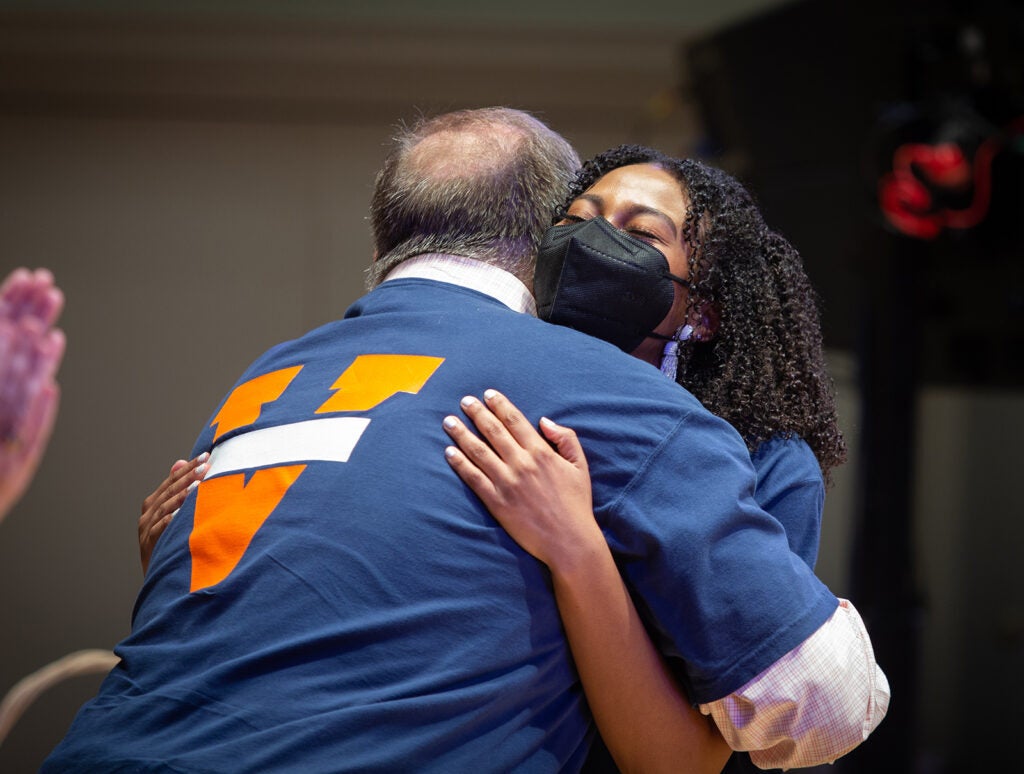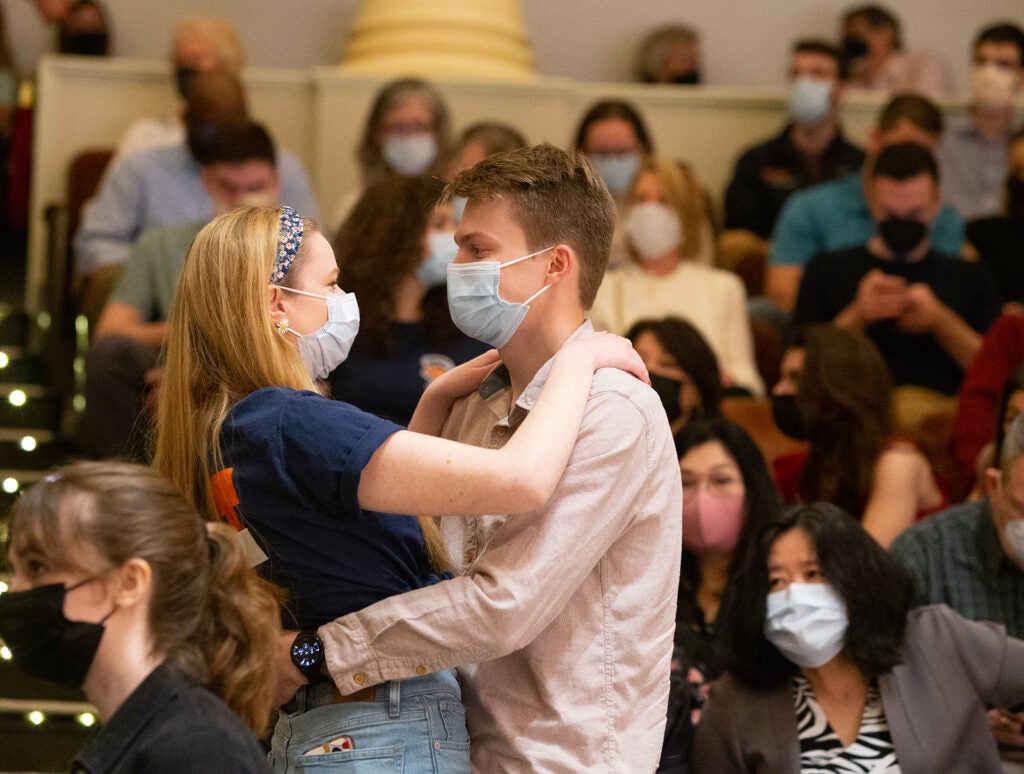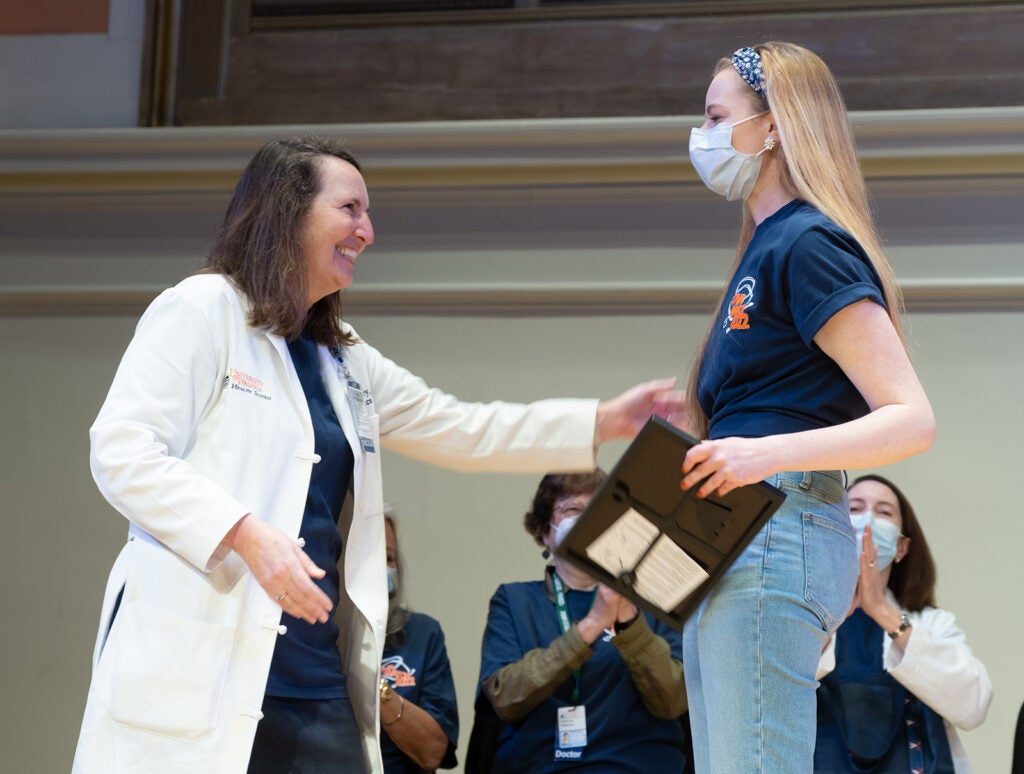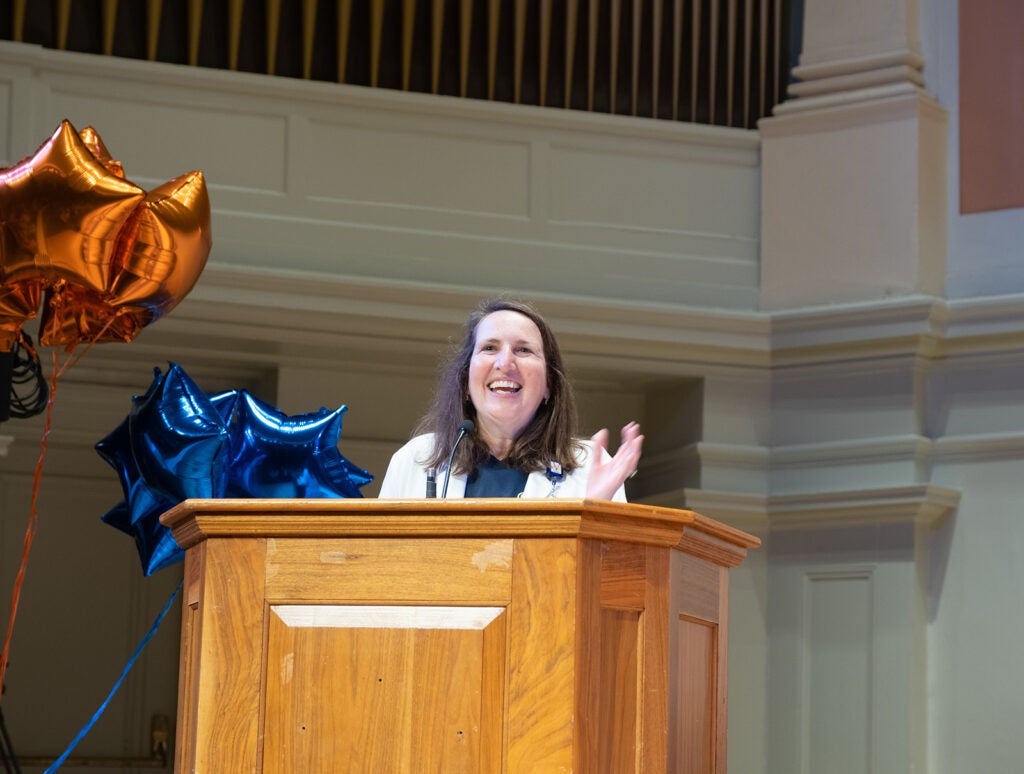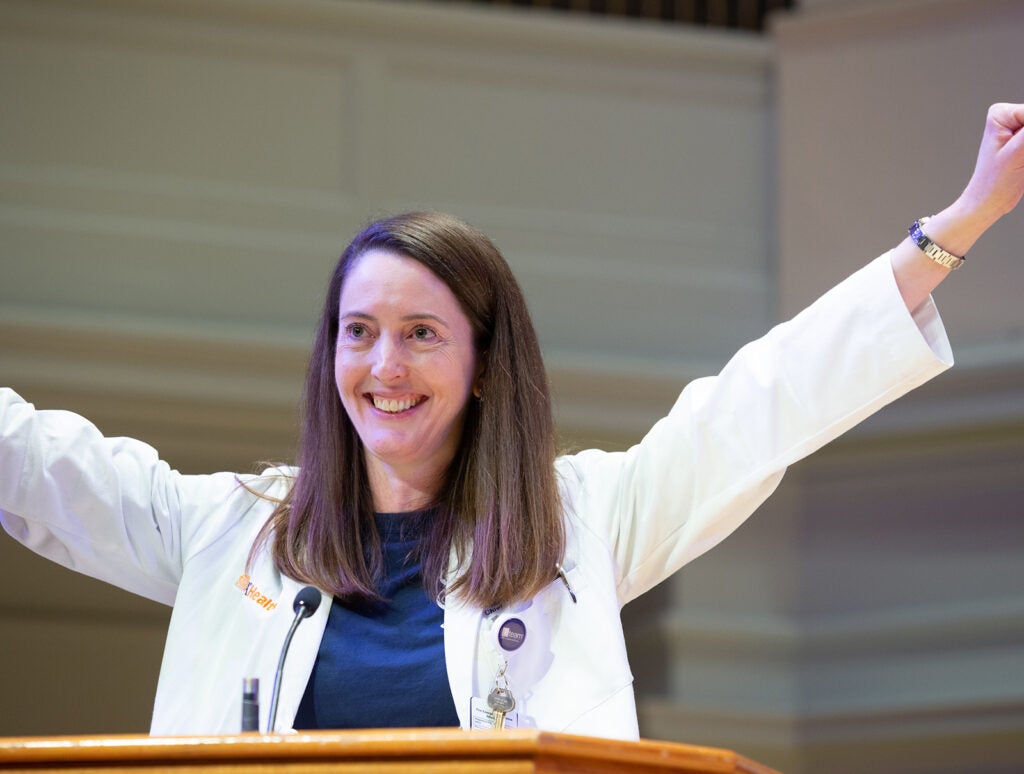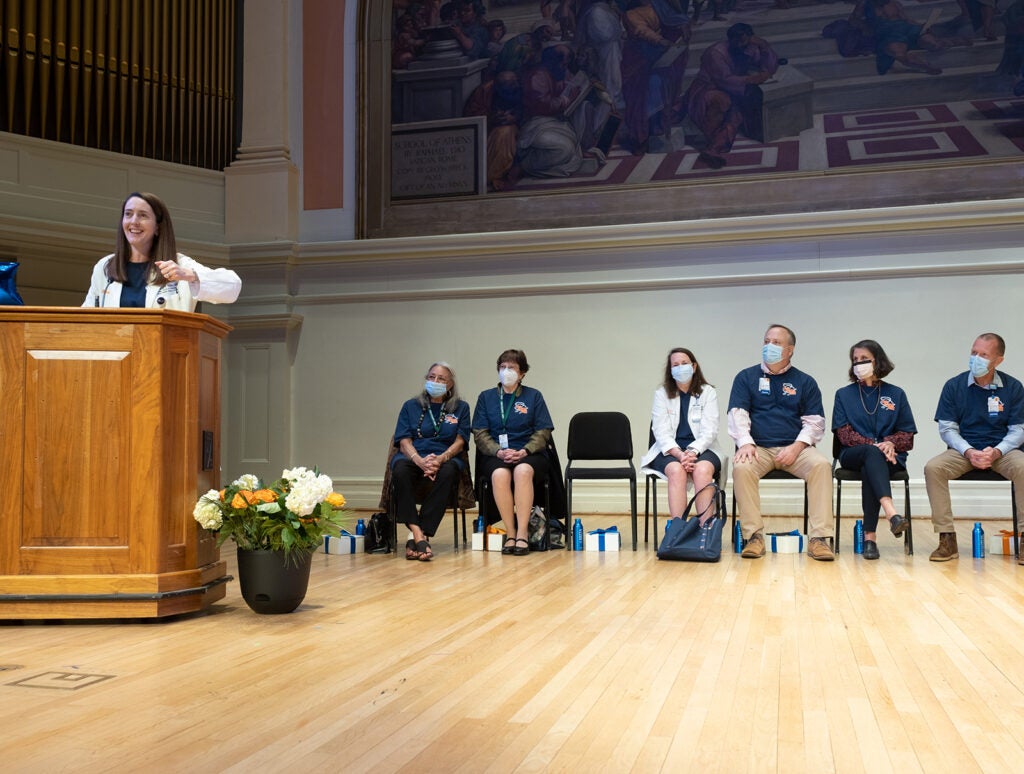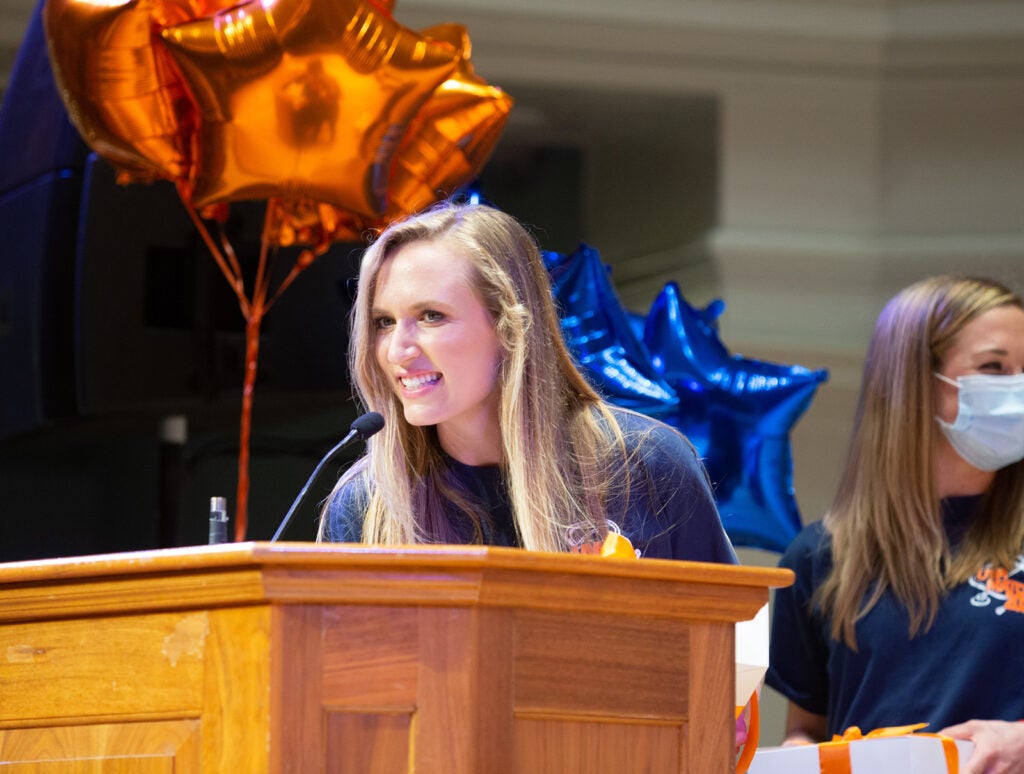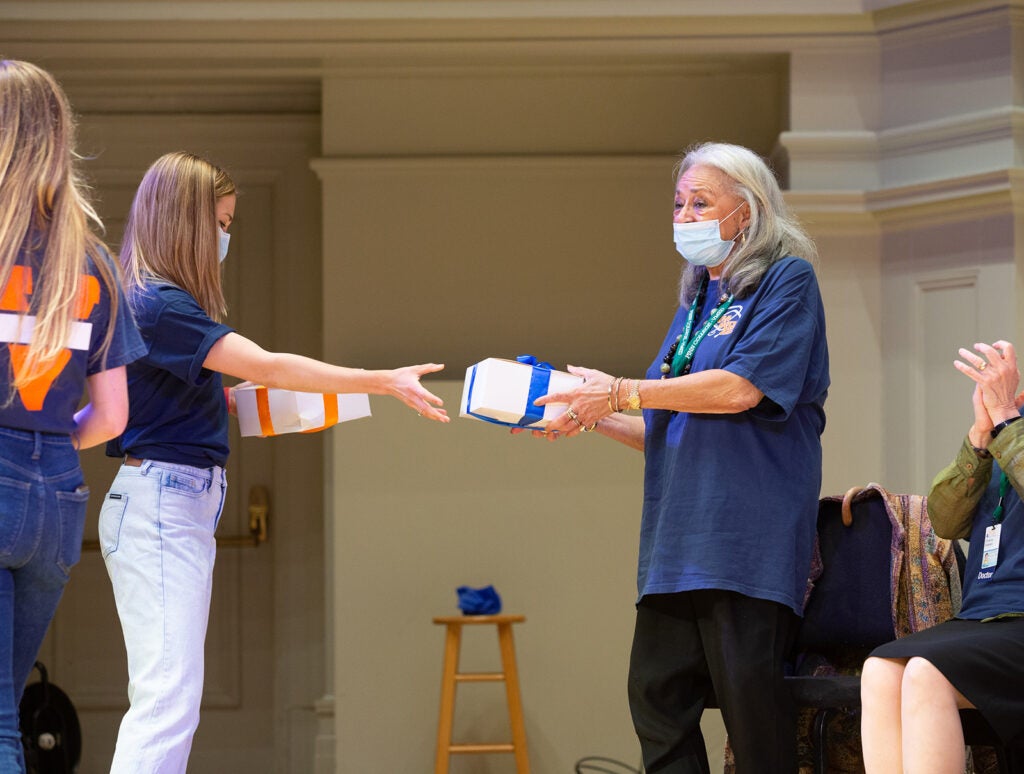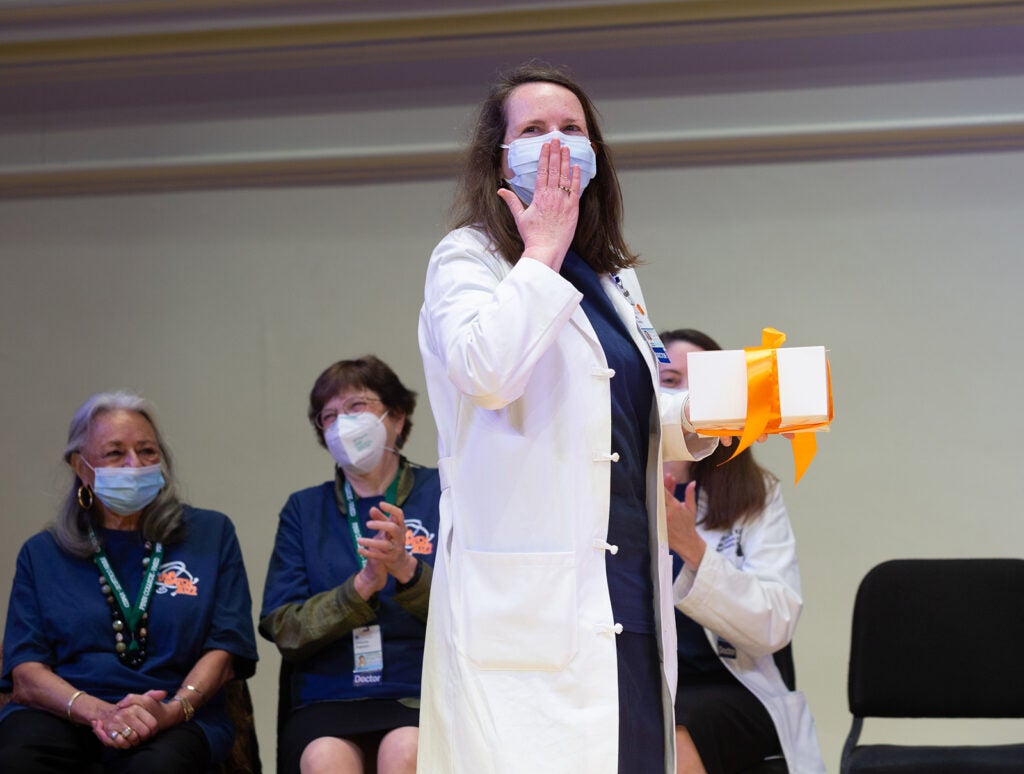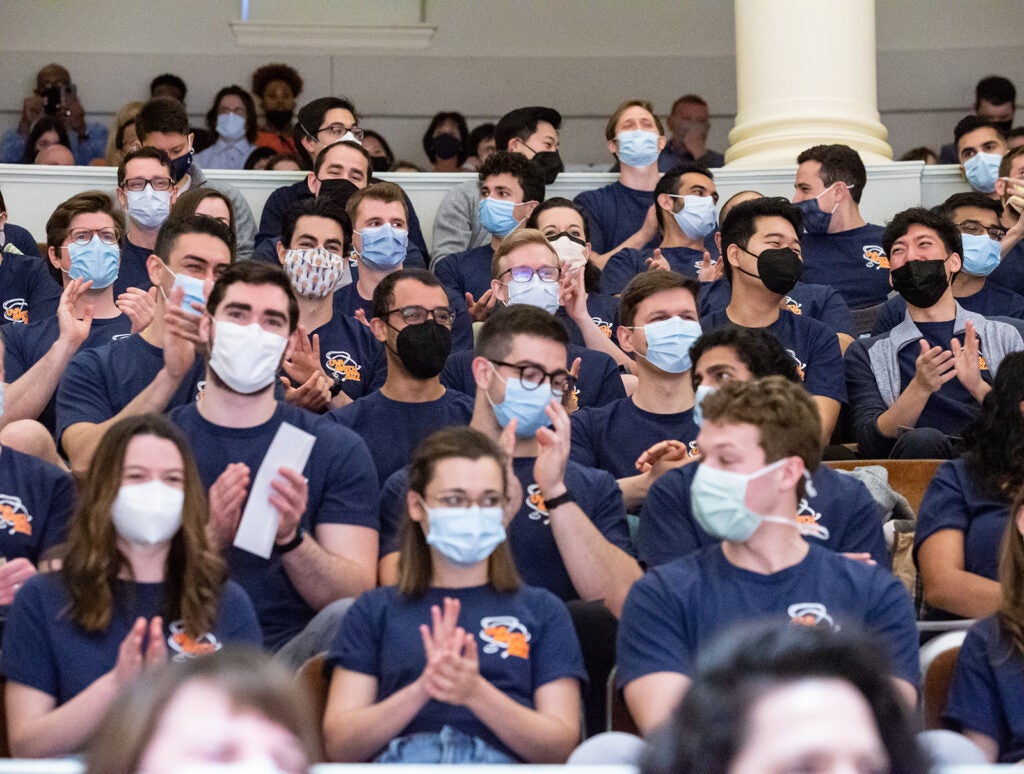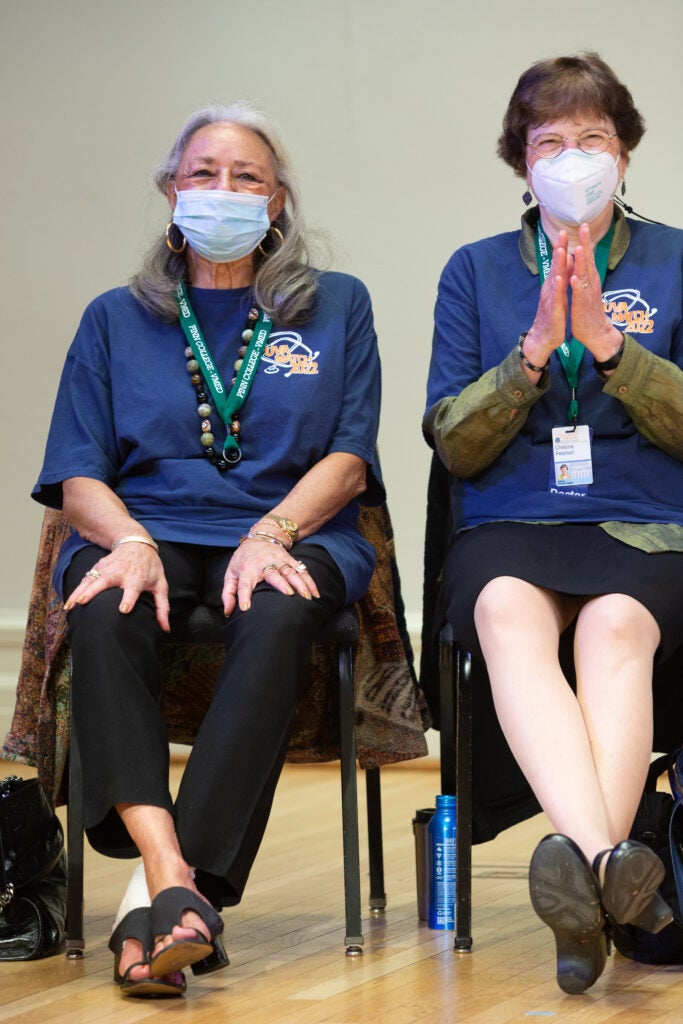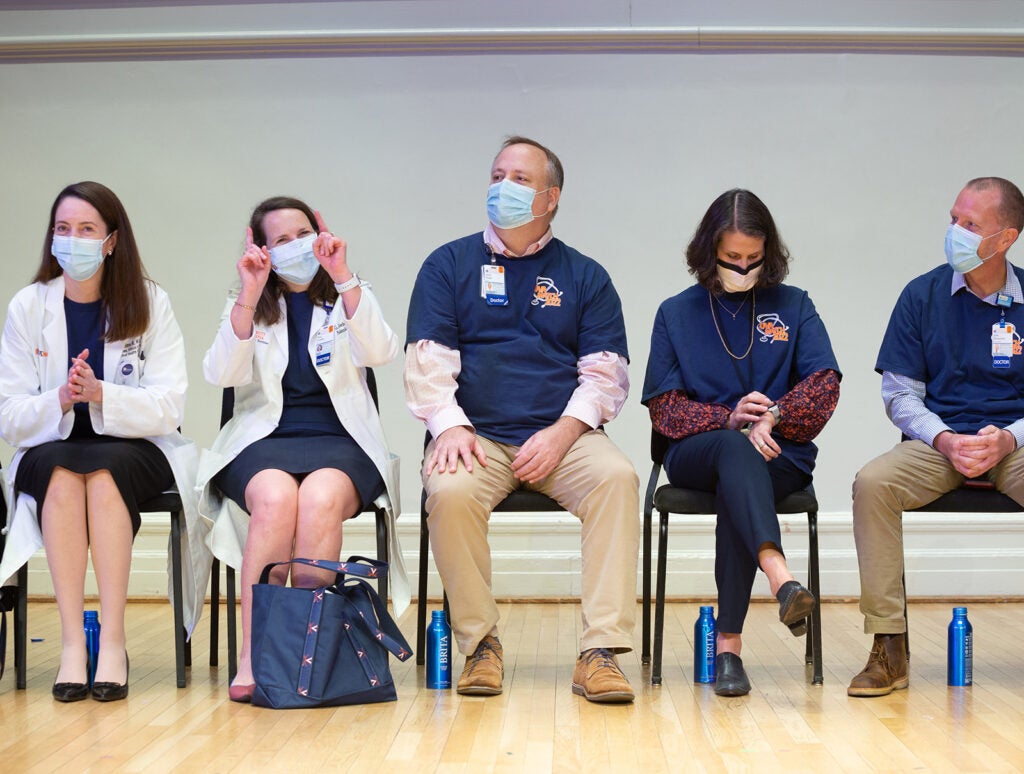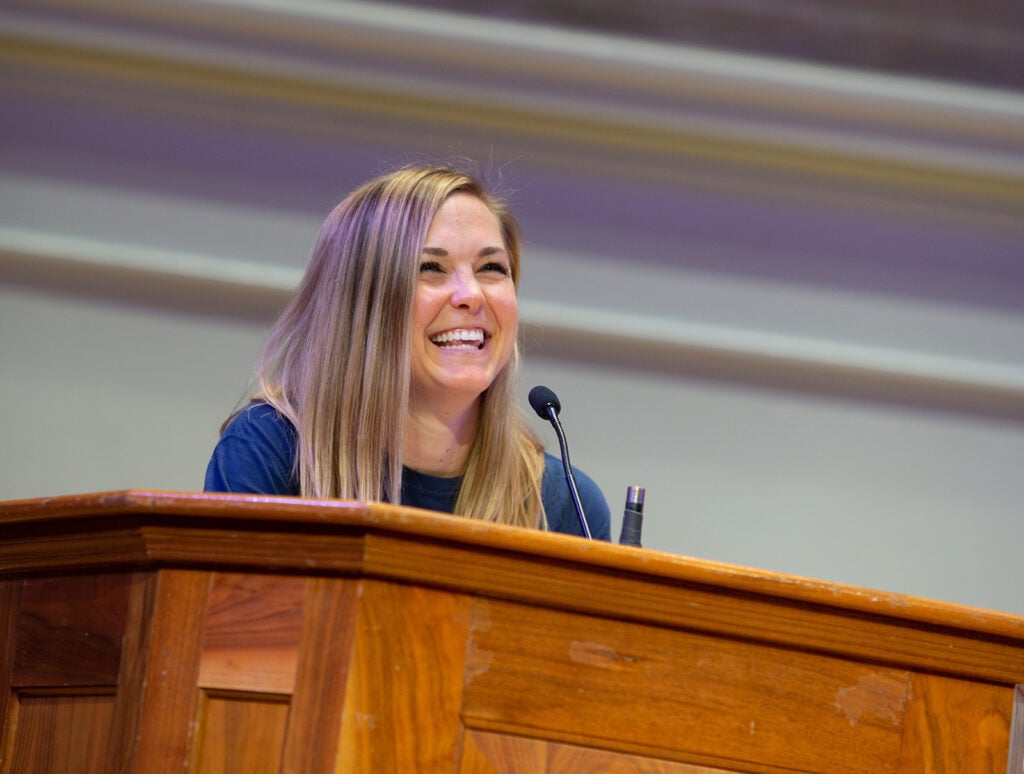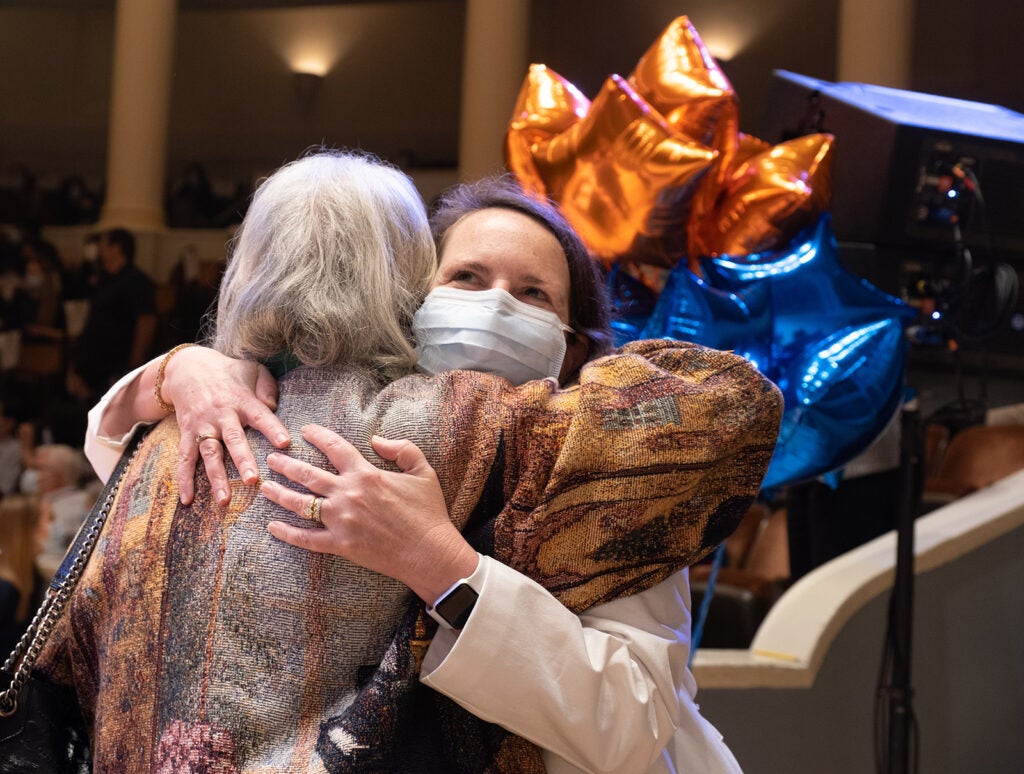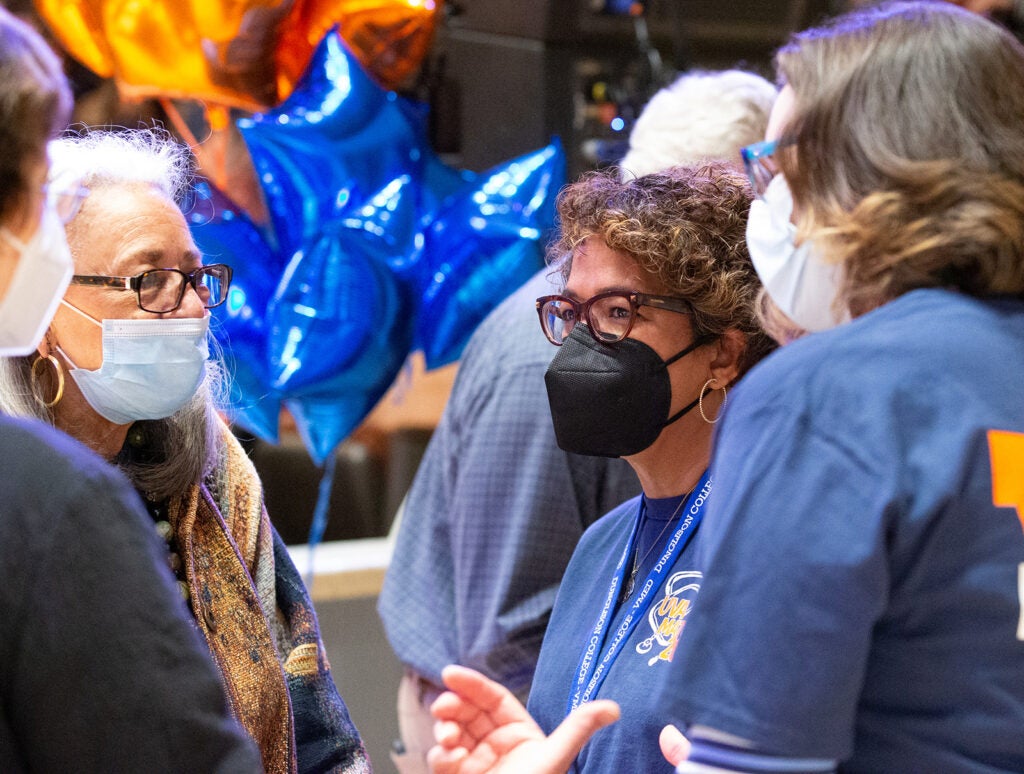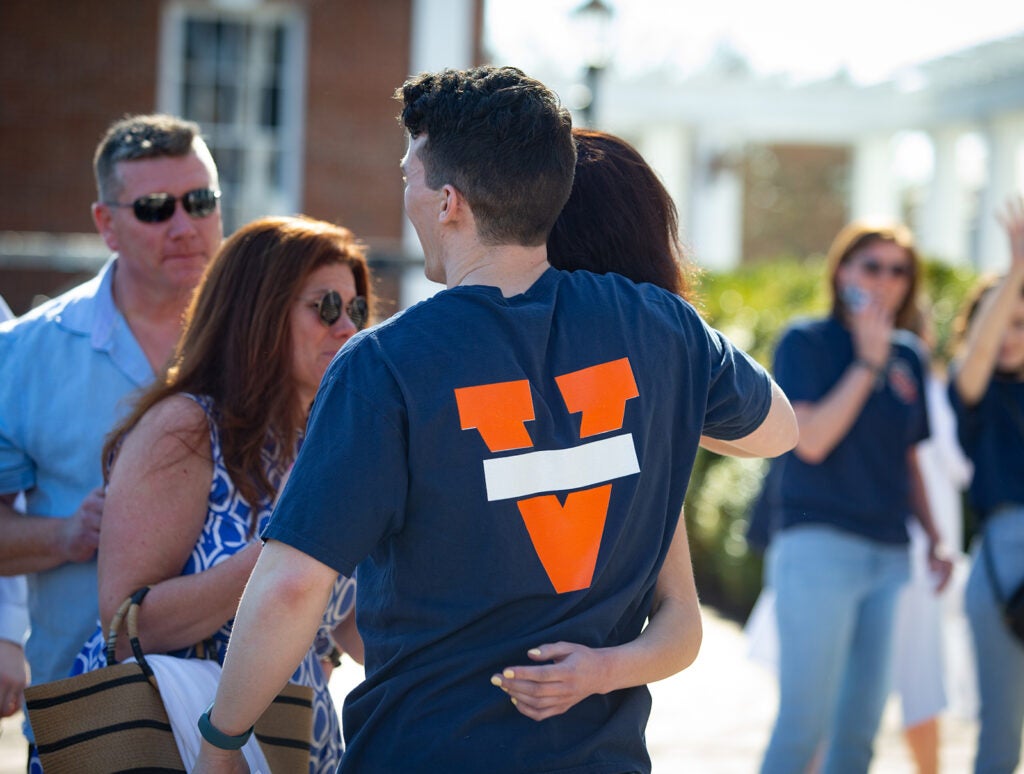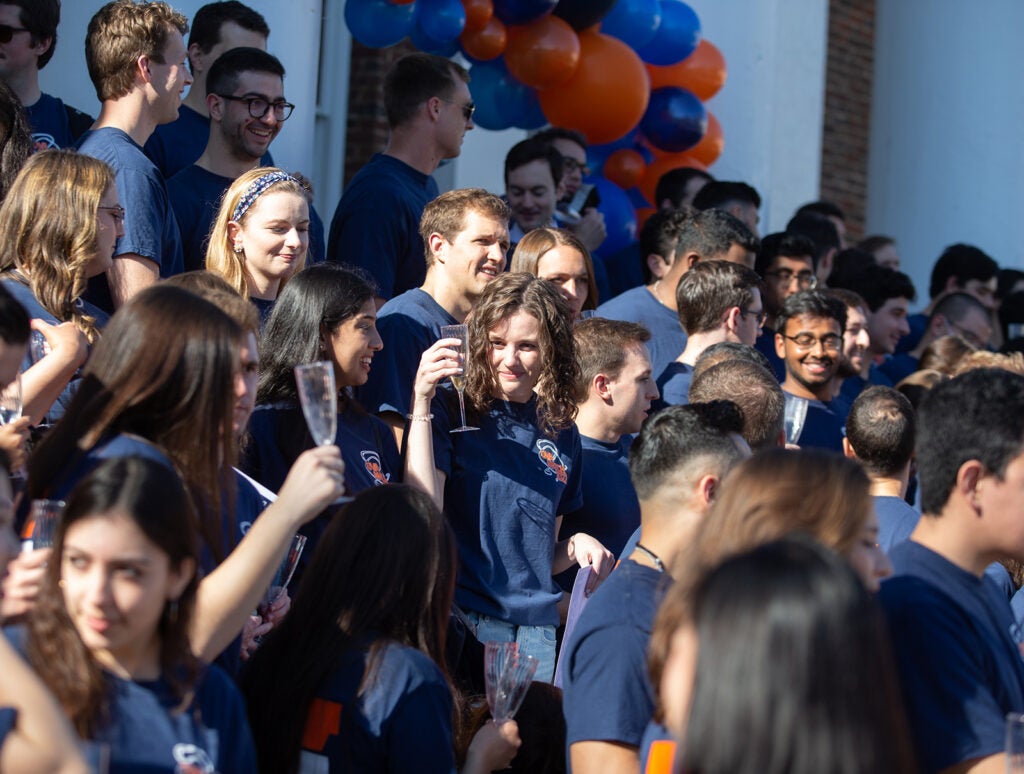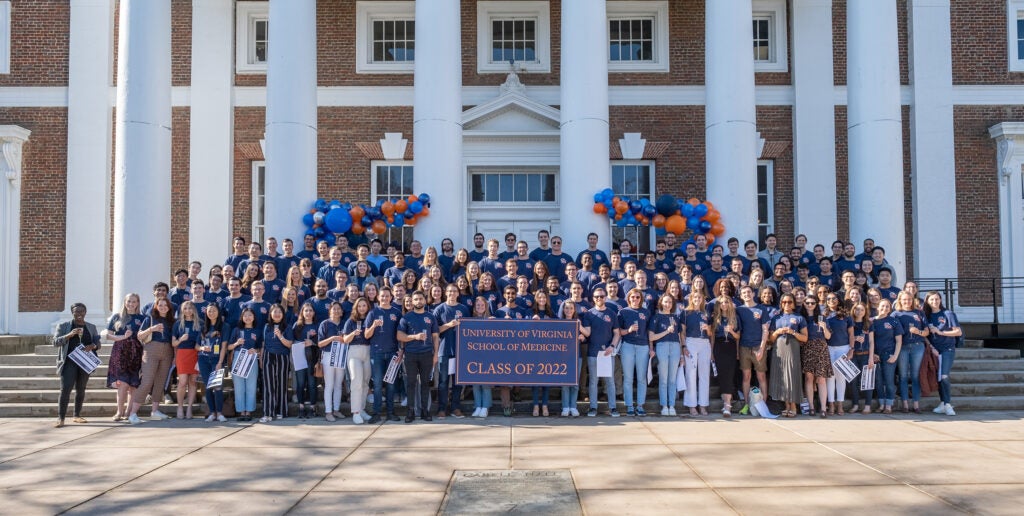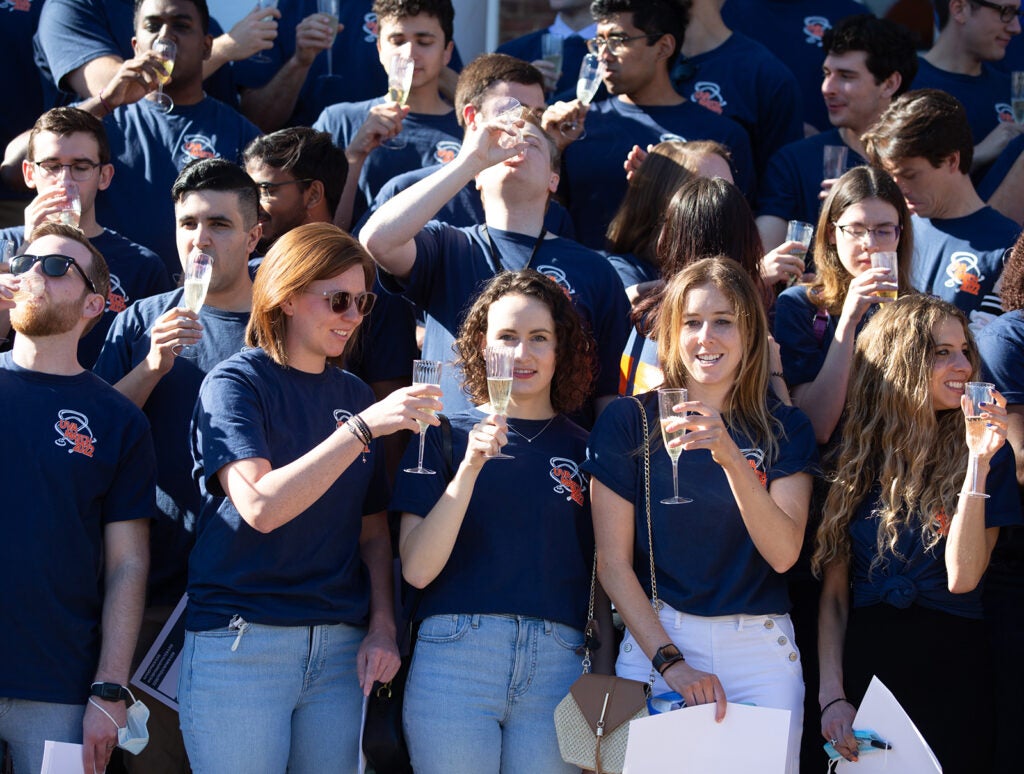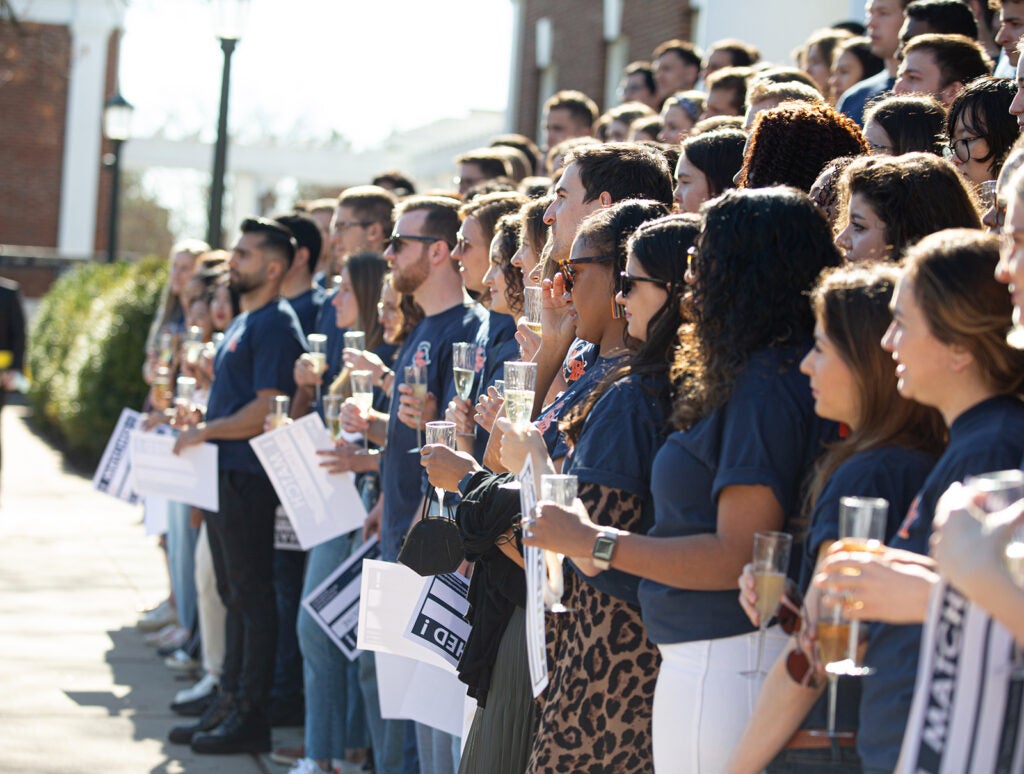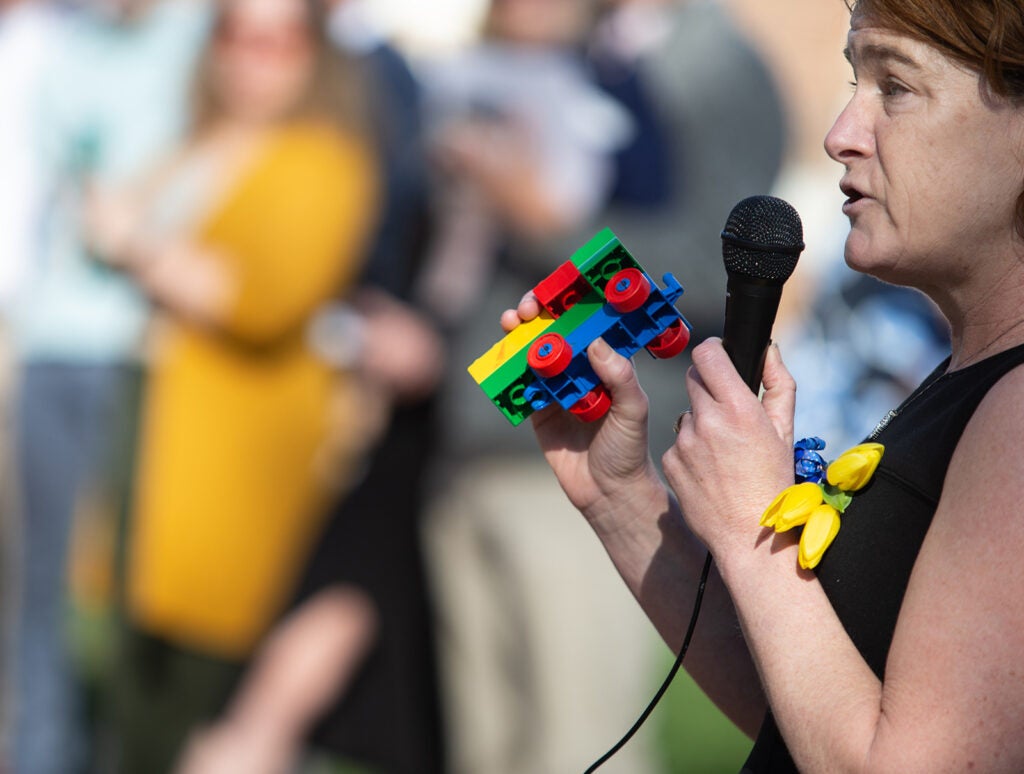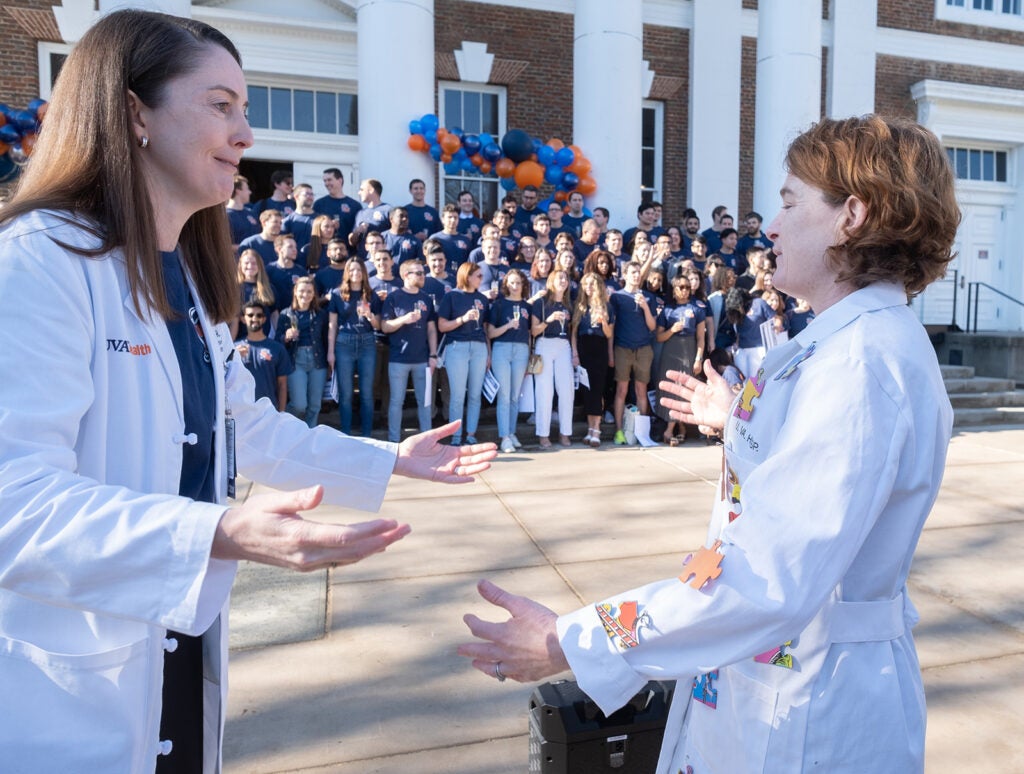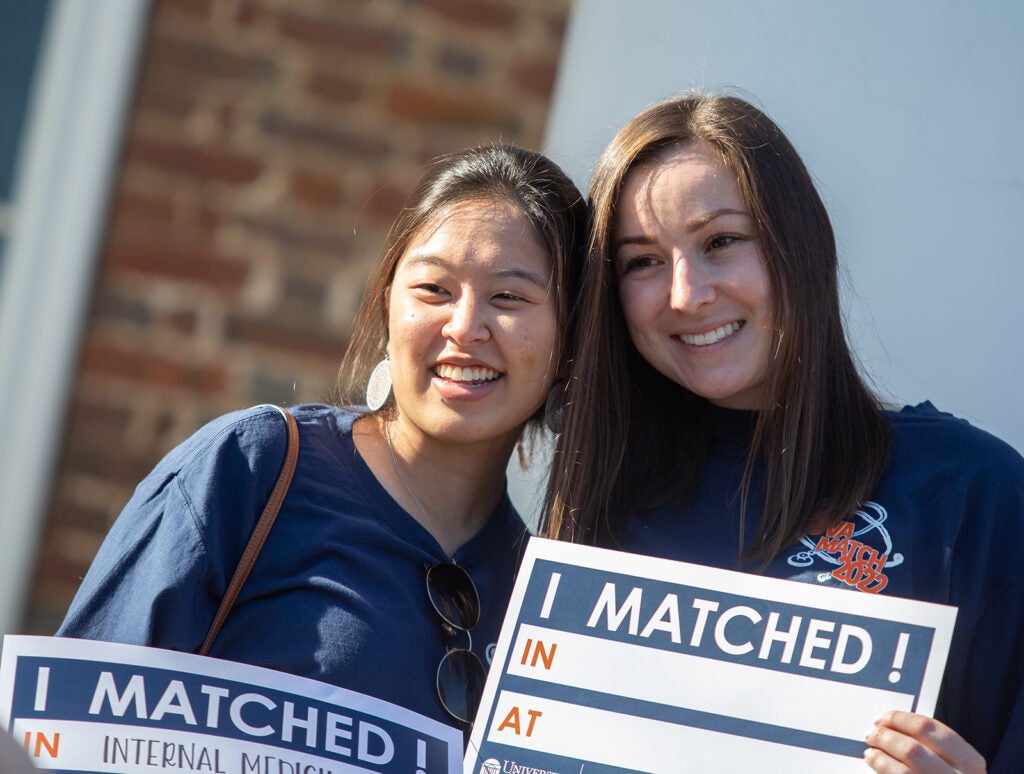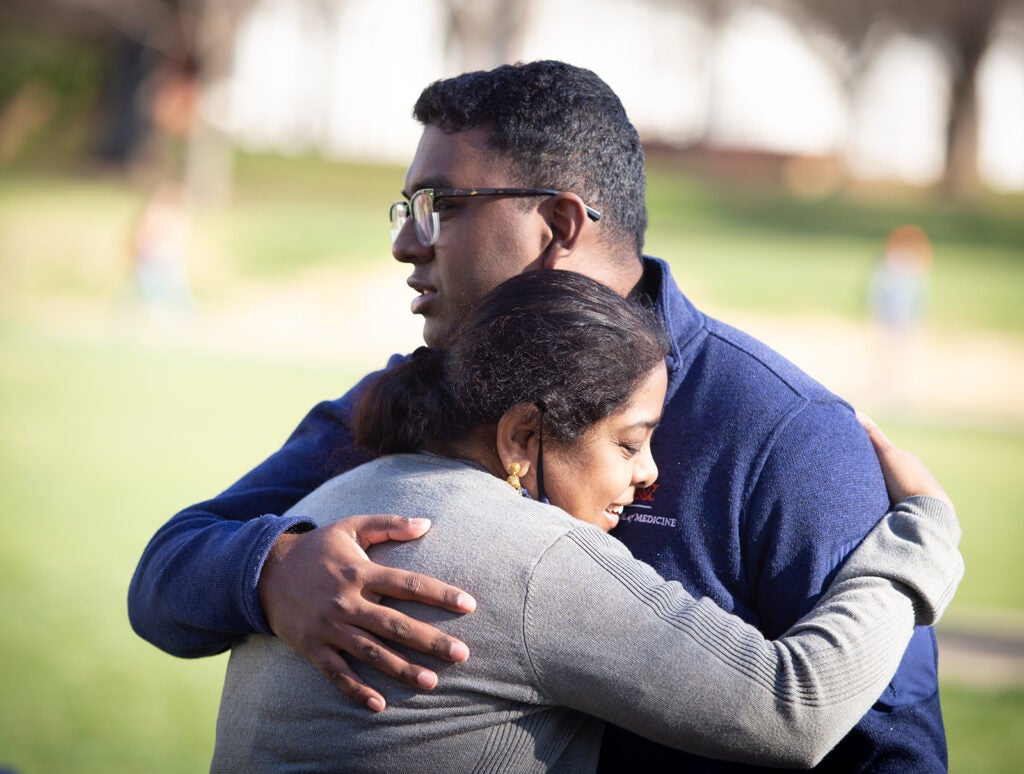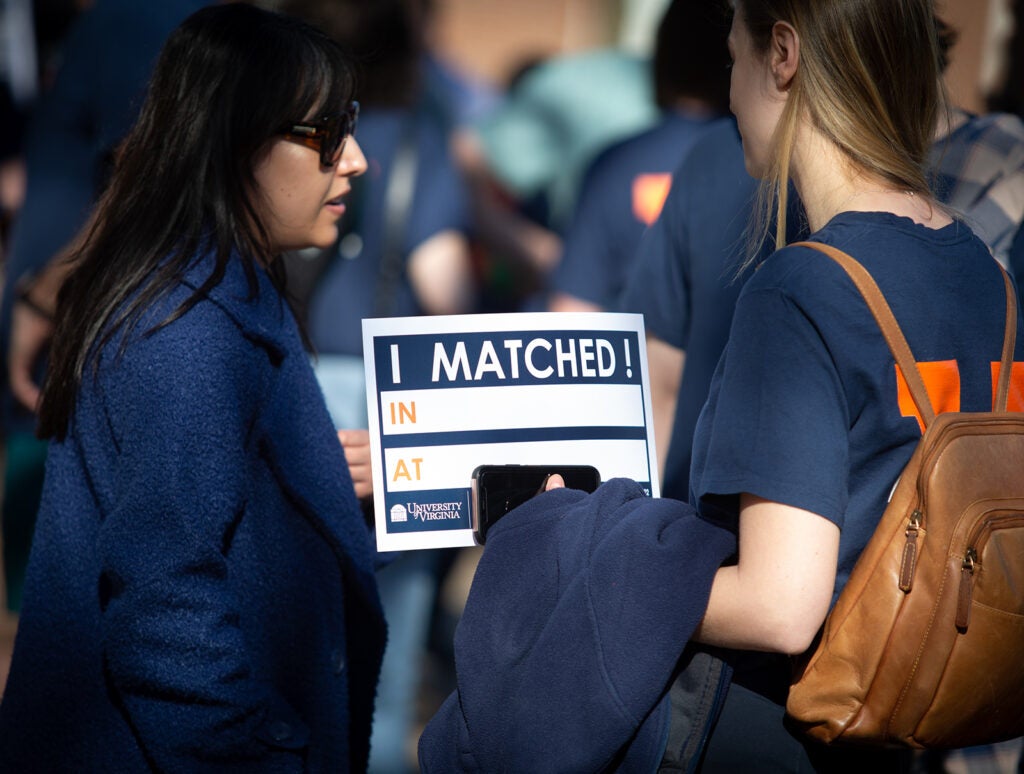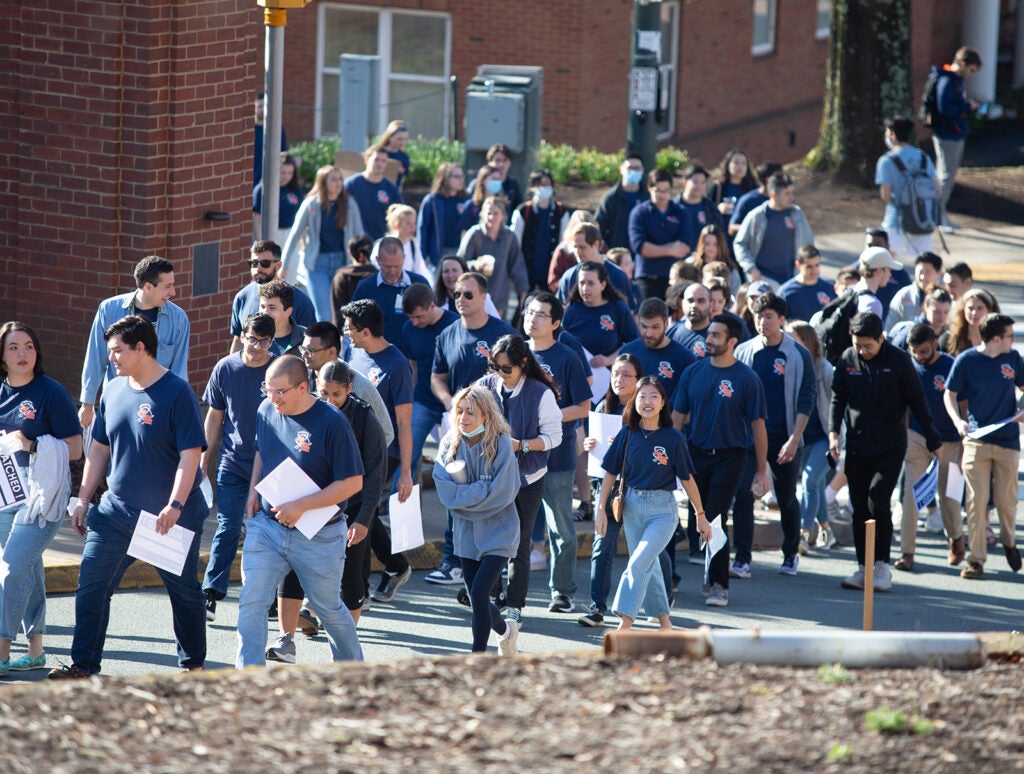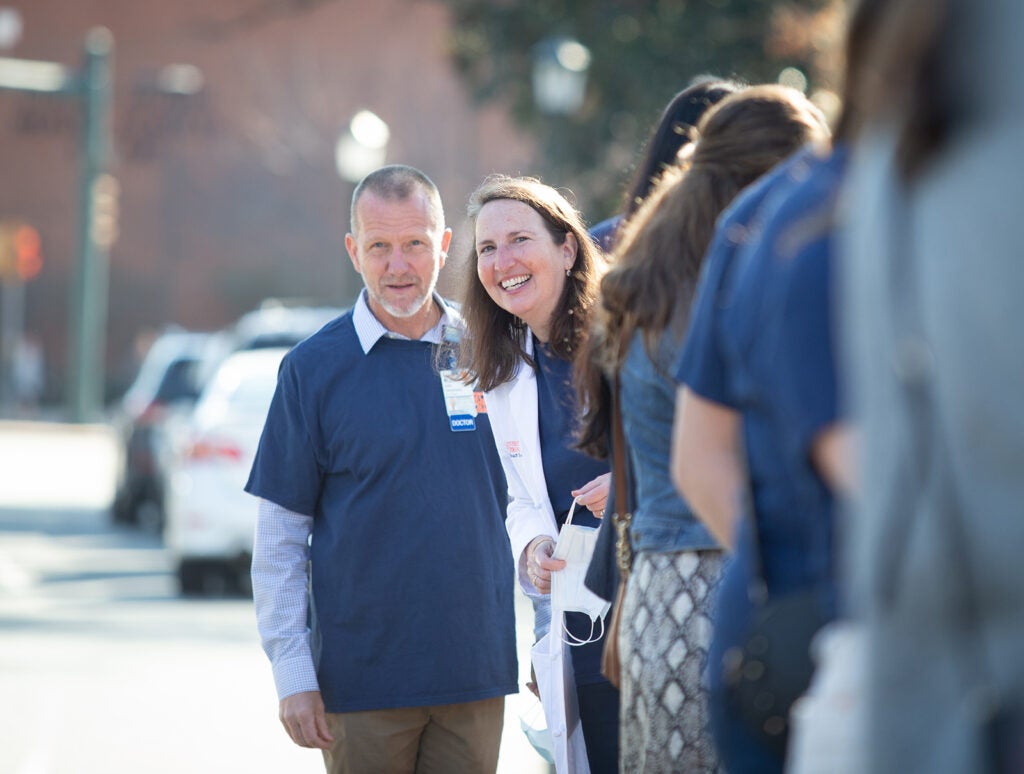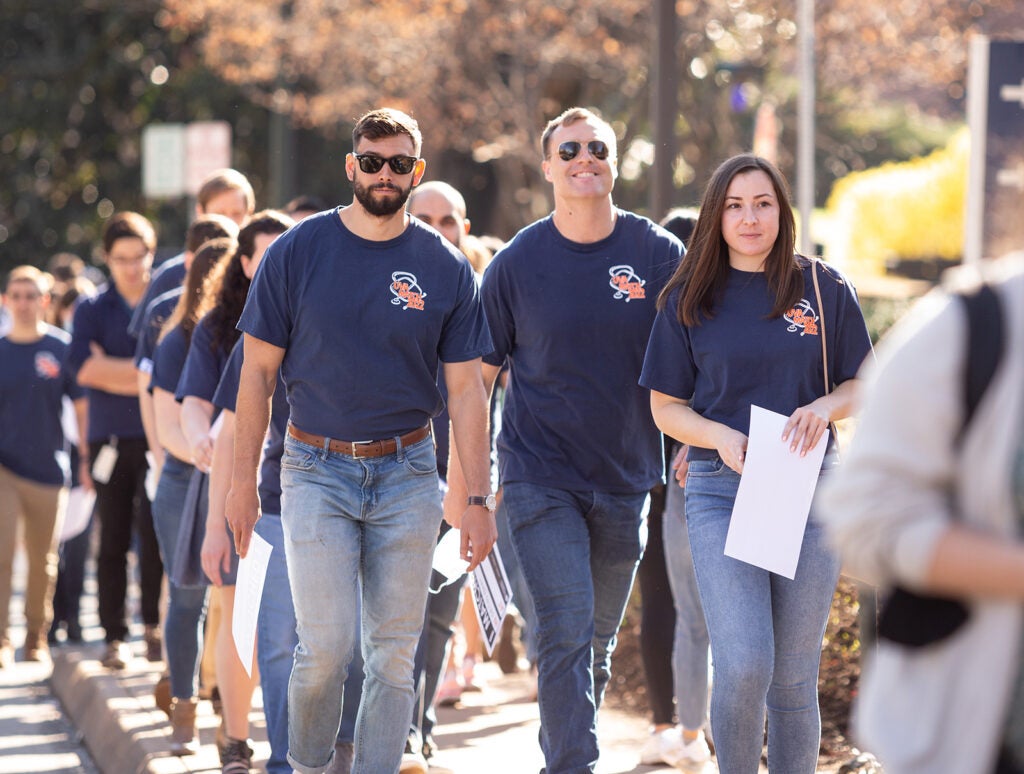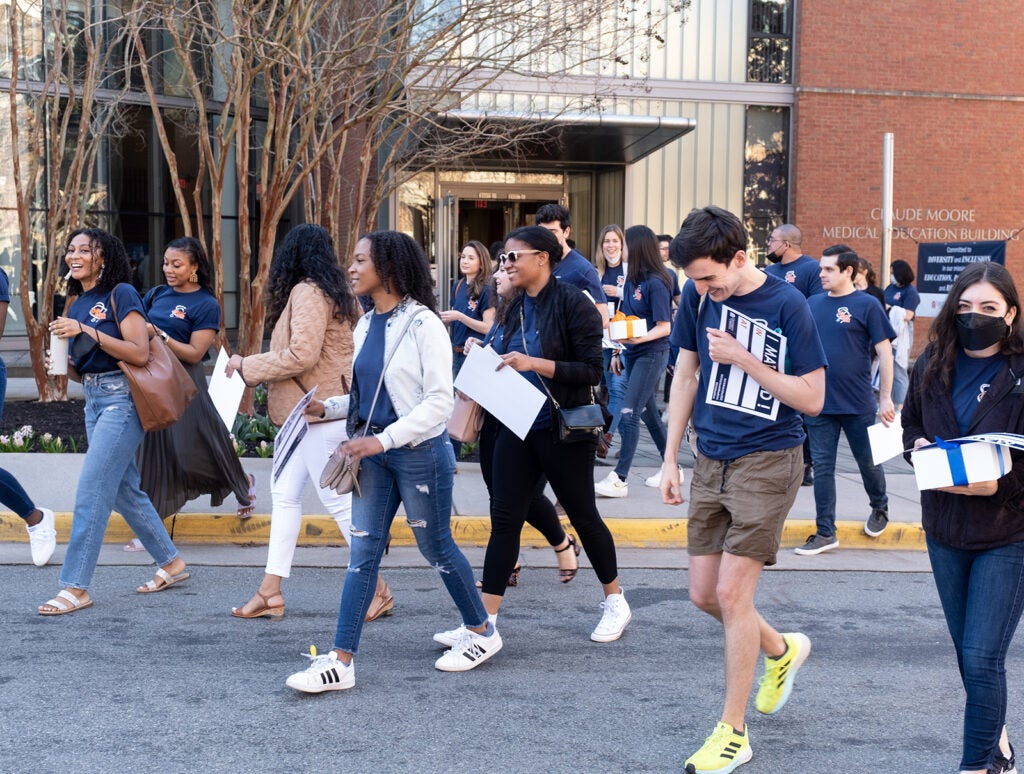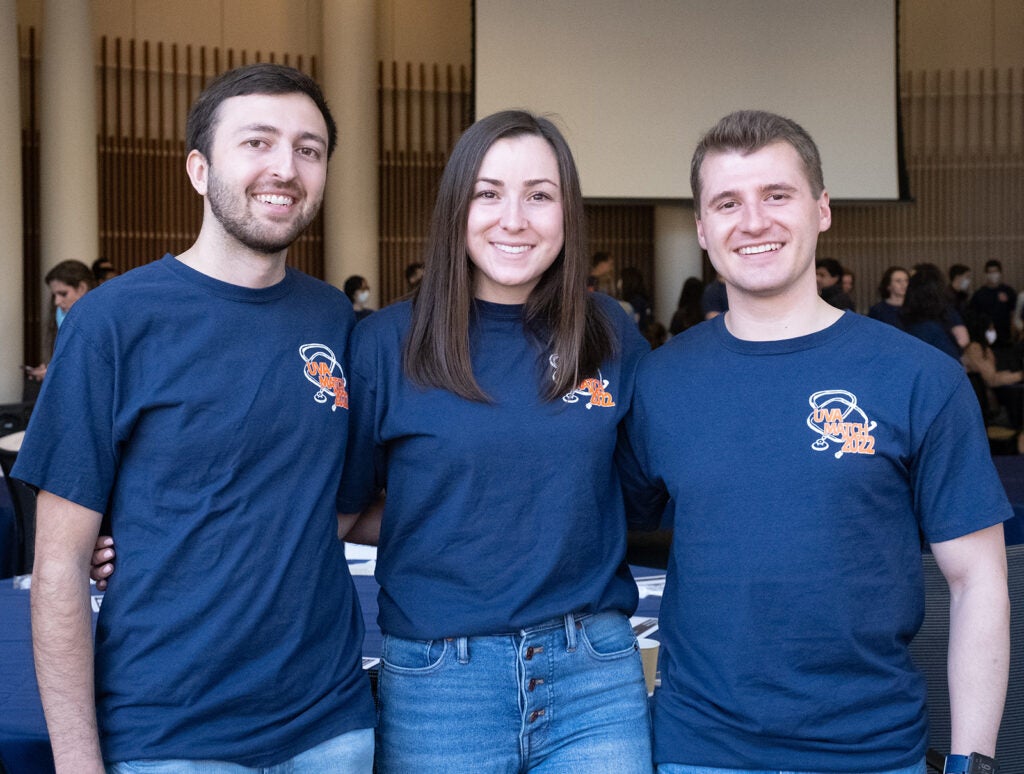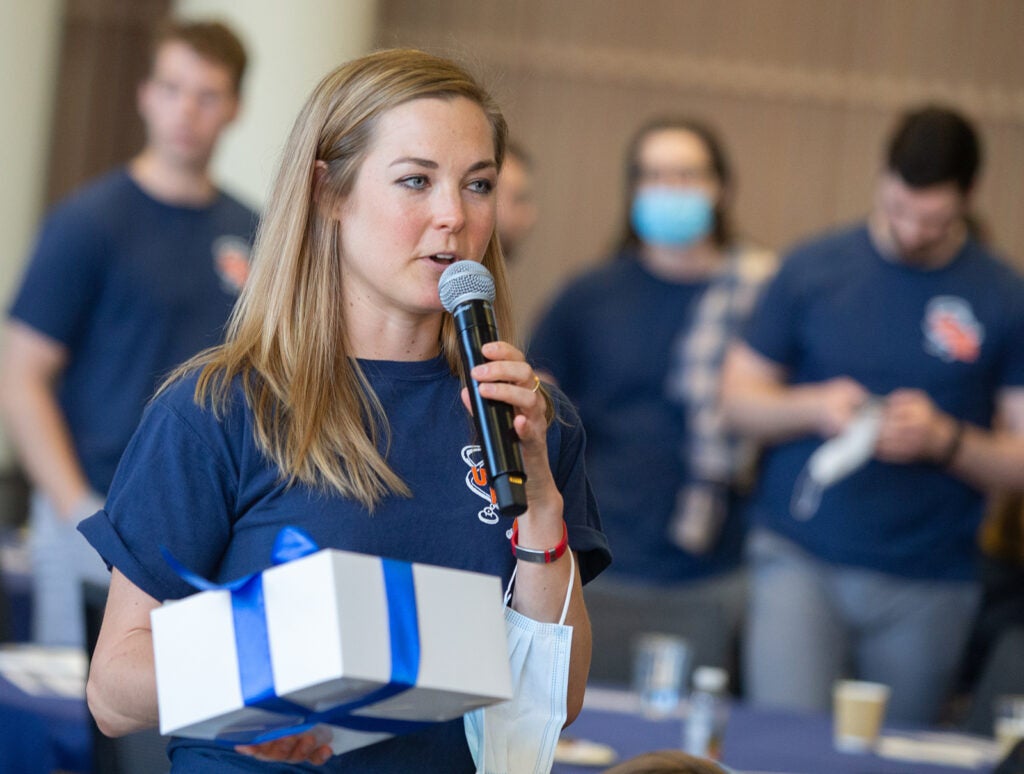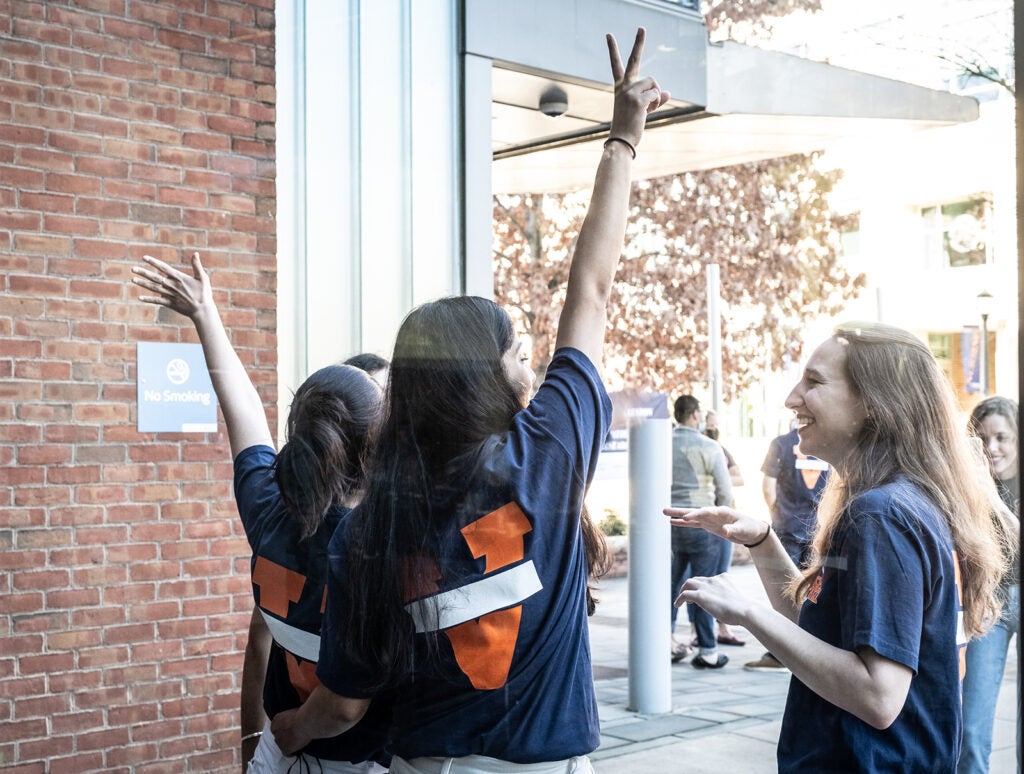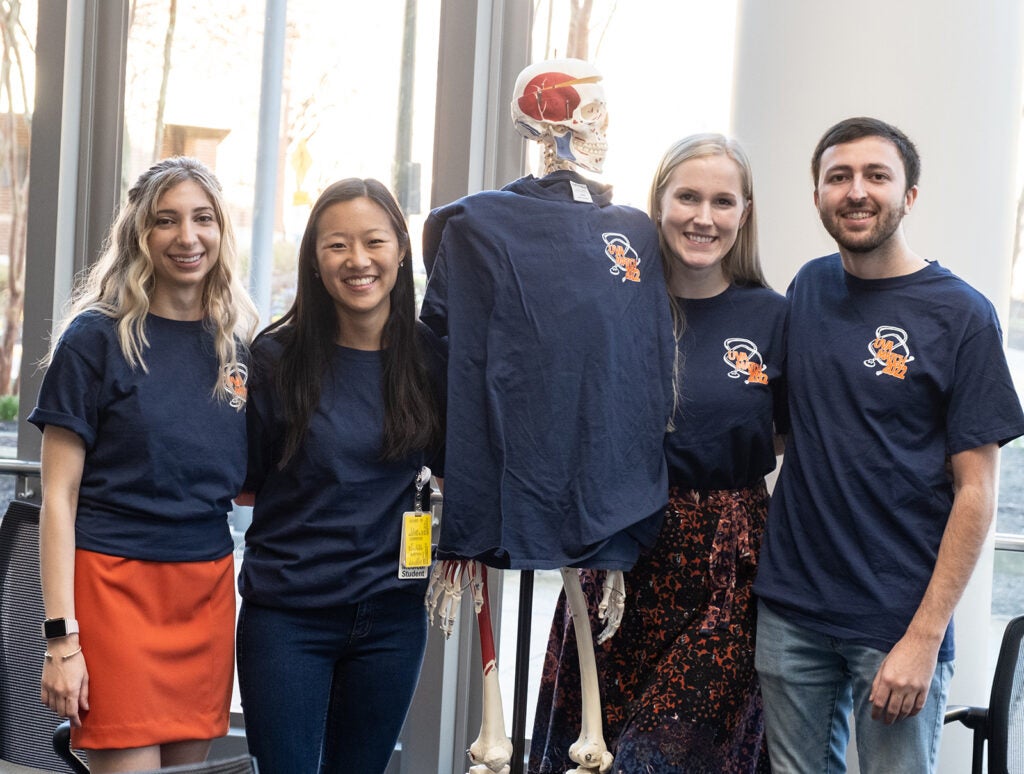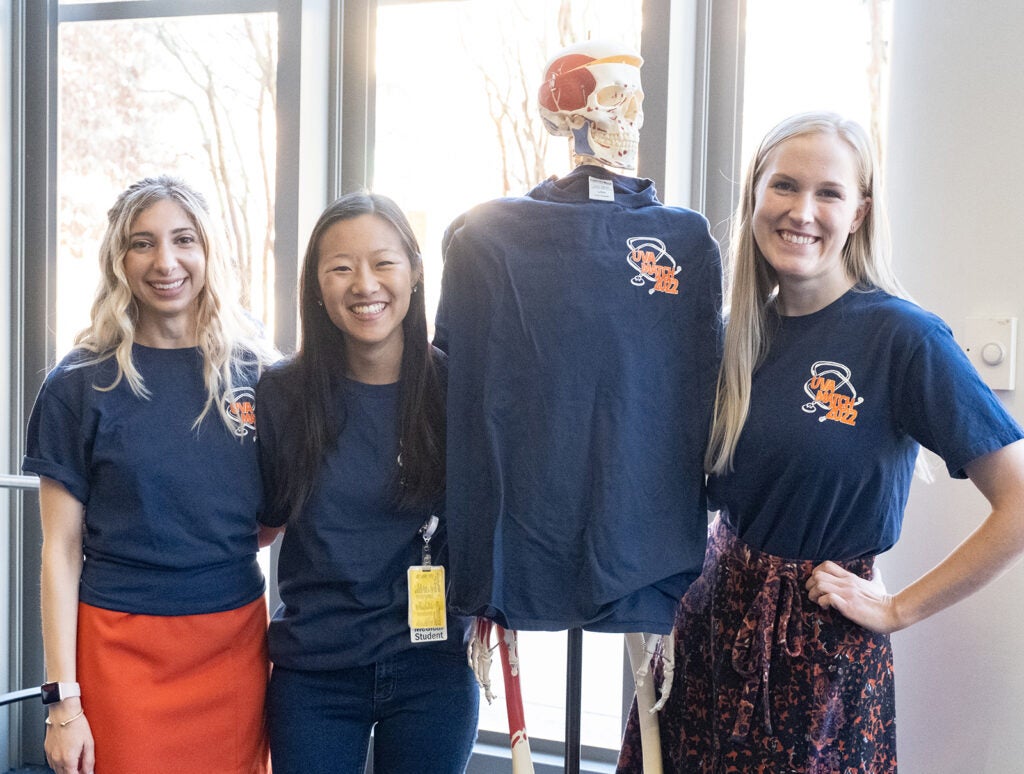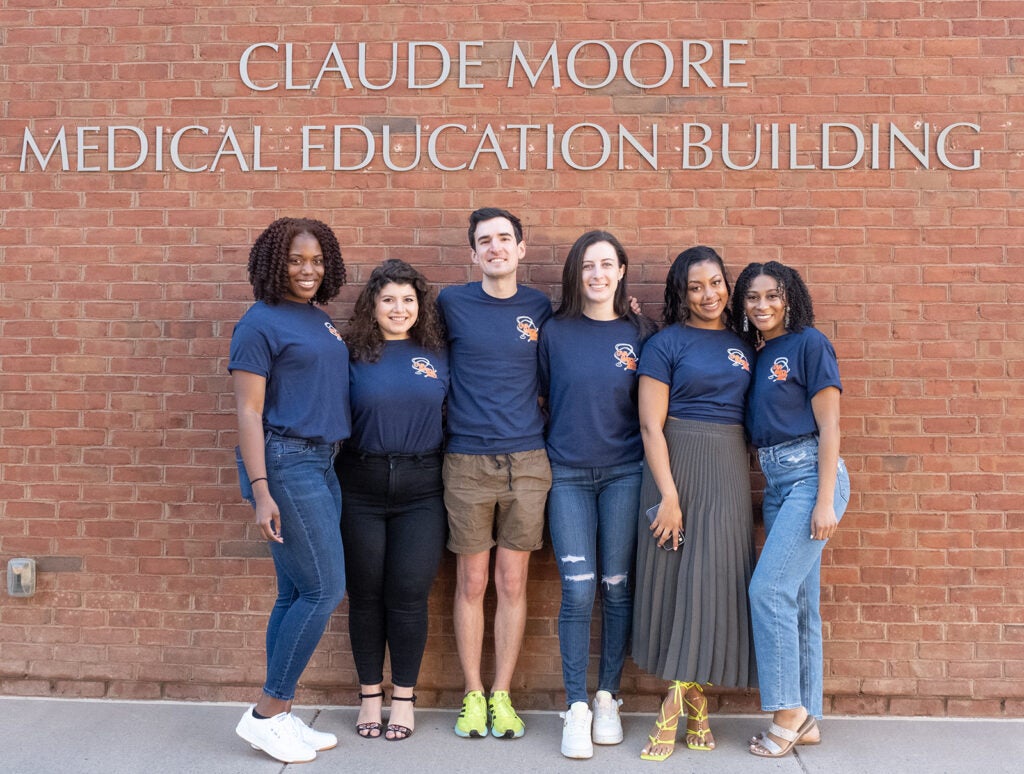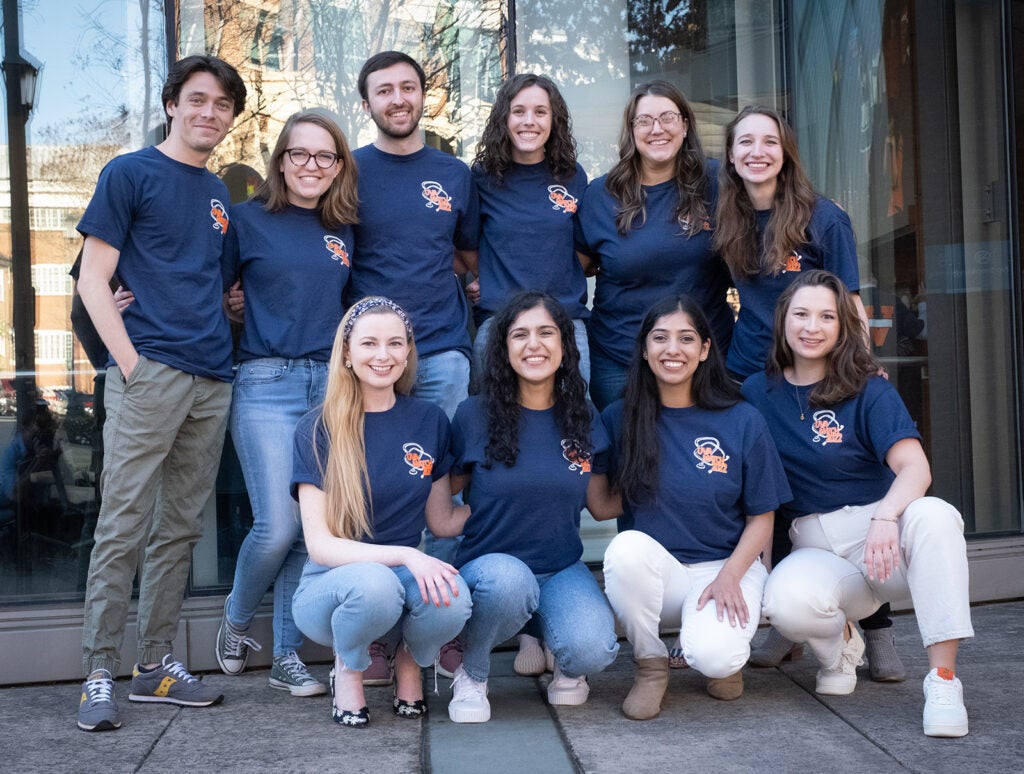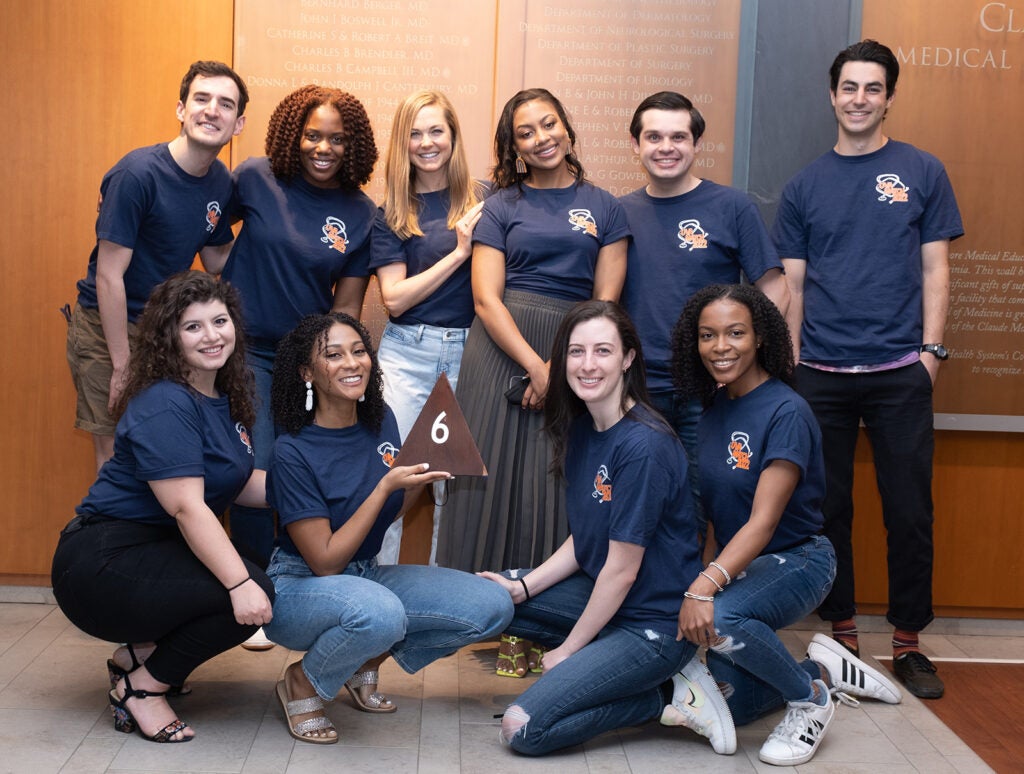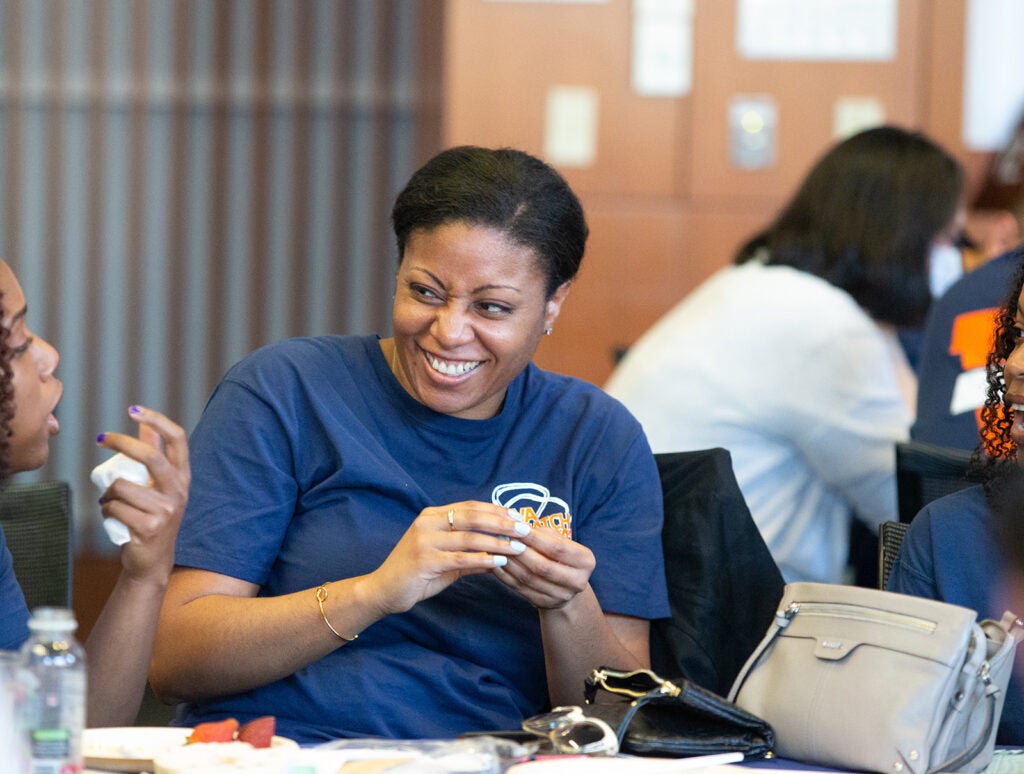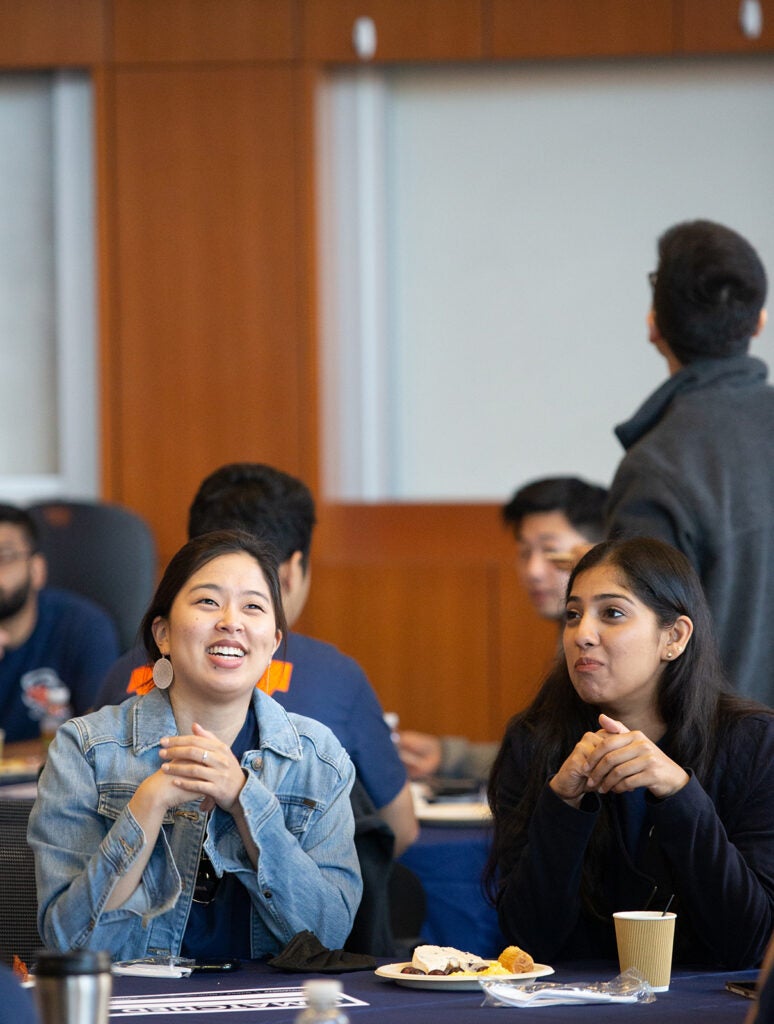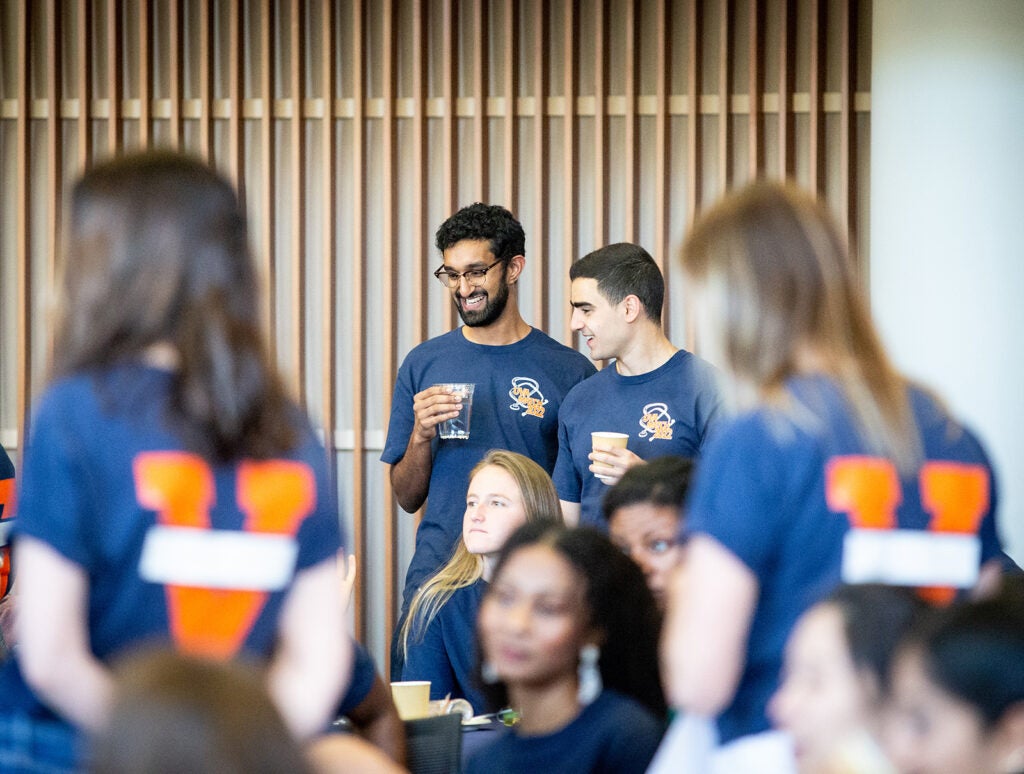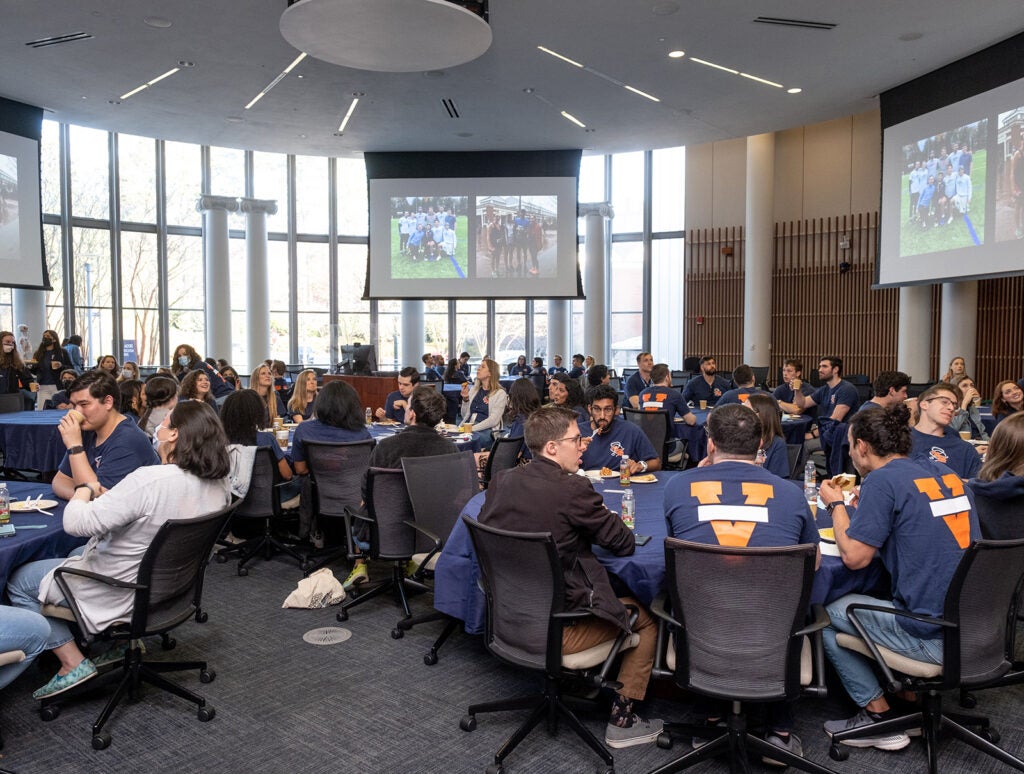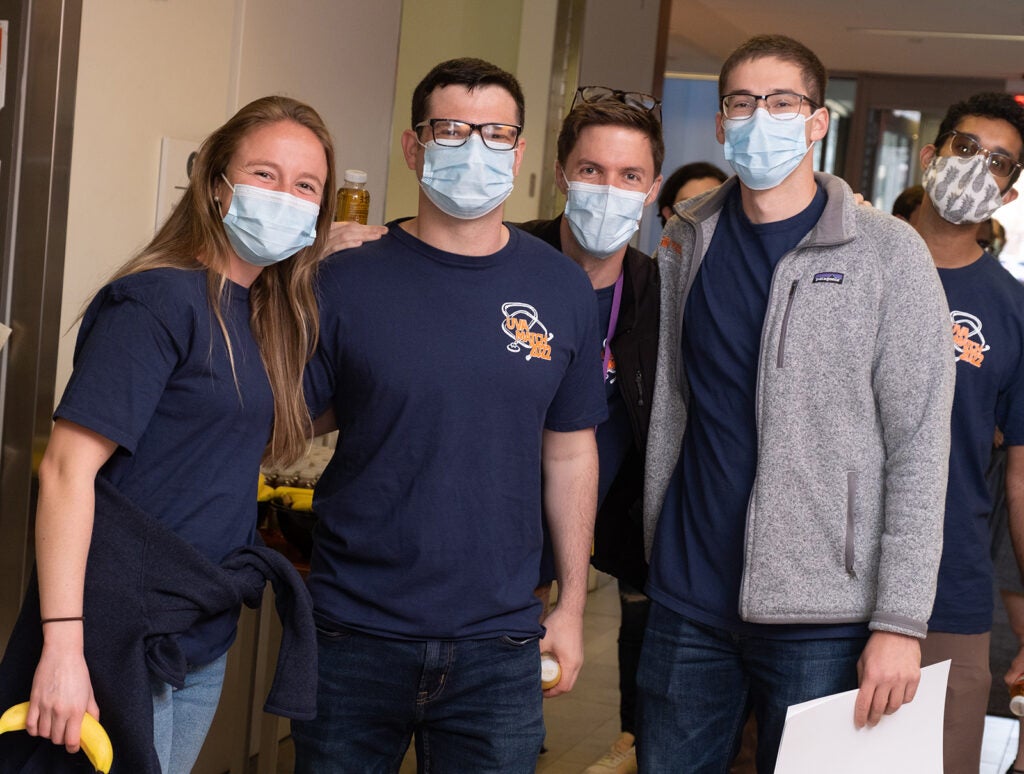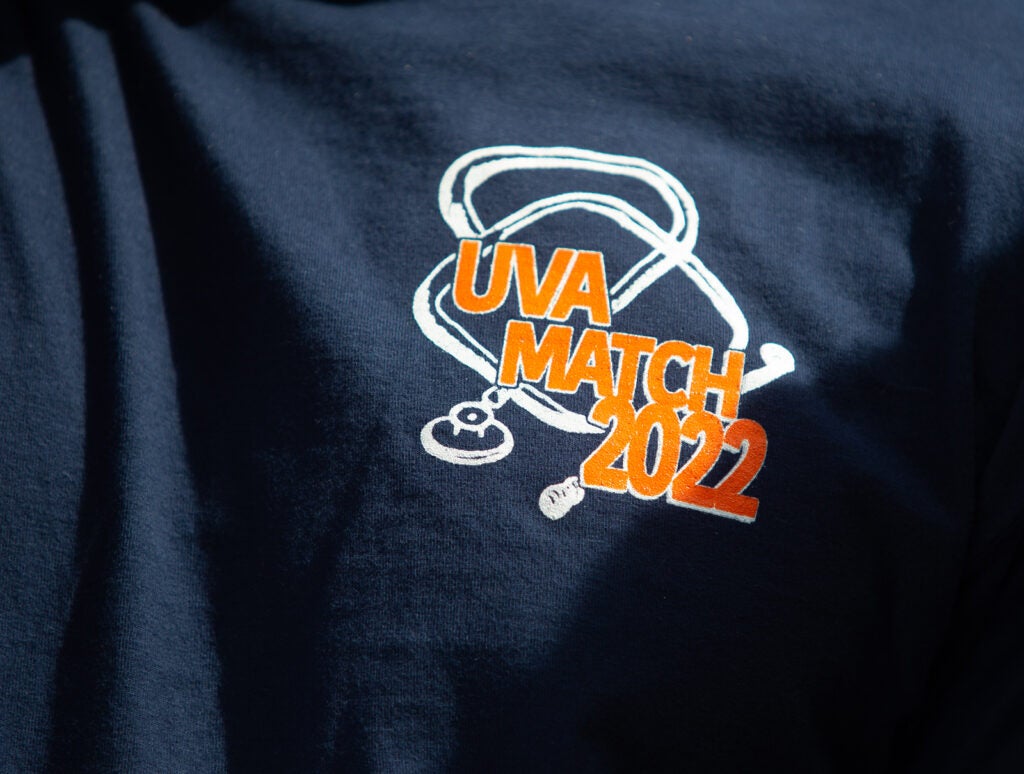 Our students matched to the following programs:
Anesthesiology (21)
Child Neurology (1)
Dermatology (4)
Diagnostic Radiology/Nuclear Medicine (1)
Emergency Medicine (12)
Family Medicine (10)
General Surgery (10)
Internal Medicine/Peds (1)
Internal Medicine (26)
Interventional Radiology (1)
Neurosurgery (3)
Neurology (5)
Obstetrics-Gynecology (8)
Ophthalmology (2)
Orthopedic Surgery (6);
Otolaryngology (1)
Pathology/Anatomic & Clinical (5)
Pediatrics (17)
Pediatrics/Psych/Child Psych (1)
Physical Medicine & Rehab (2)
Plastic Surgery (2)
Psychiatry (11)
Radiology-Diagnostic (7)
Surgery-General (10)
Surgery-Vascular (1)
Surgery-Preliminary (3)
Urology (1)