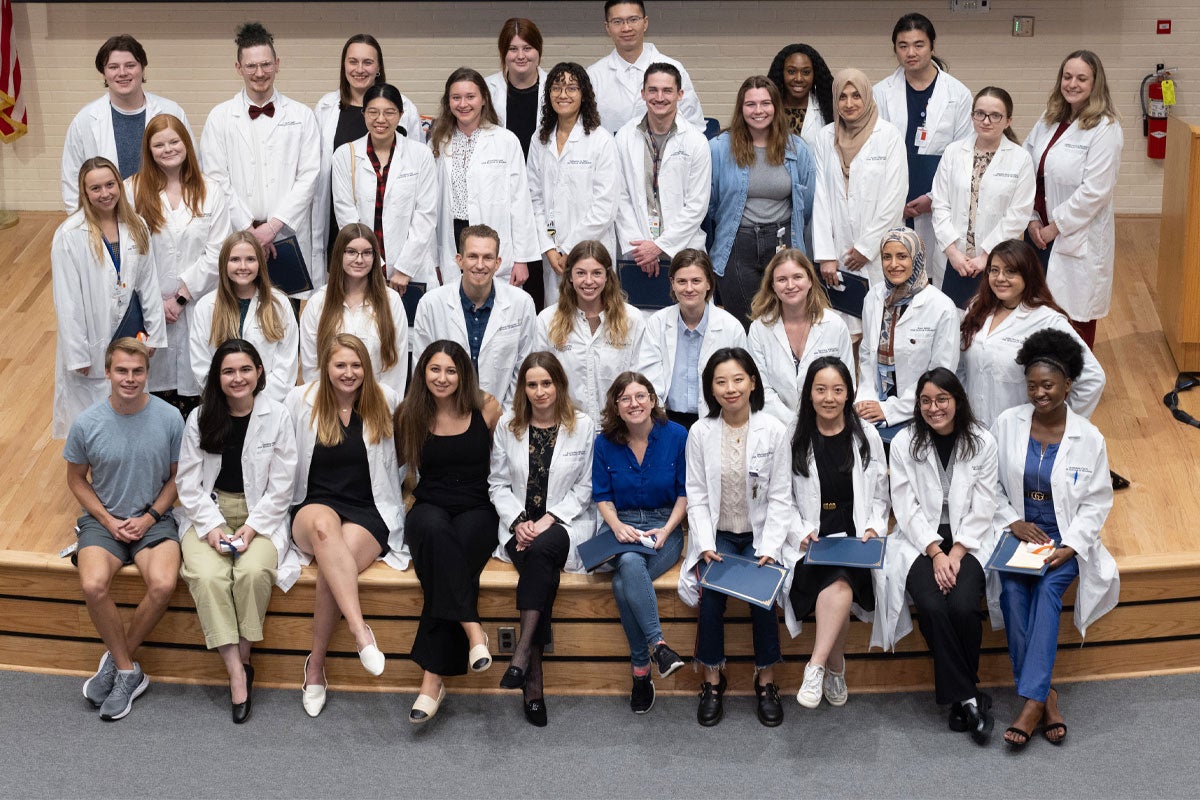 On Thursday, November 9, Biomedical Sciences (BIMS) hosted the second annual Advancement to Candidacy Celebration. This celebration honors third-year BIMS students who passed their qualifying exam in the spring and are now on their journey toward their PhD.
Each student was announced by their respective Director of Graduate Studies and presented with a certificate of advancement and a challenge coin by their mentor.
A challenge coin is a small coin or medallion bearing an organization's insignia or emblem carried by its members. Historical instances of rewarding individuals with a special stamped coin date back to the Roman Empire and include "Portrait Medals" during the Renaissance and secret society membership for French Huguenots in the 17th century.
Twentieth century examples include branches of the military and other service organizations where medallions or coins are given to recognize special achievements by a member of the unit or to commemorate exemplary service and special occasions. In science, the International Genetically Engineered Machine competition rewards recipients of the "Grand Prize" with a challenge coin.
During Dean Melina Kibbe's opening remarks at Thursday's celebration, she challenged each student to keep their challenge coin on them always and suggested a new tradition. If someone challenges a candidate to show their coin and the candidate does not have it on hand, the candidate would need to treat the challenger to a drink or meal. This proposed new tradition was met with agreement and excitement from the body of candidates!
This Advancement to Candidacy Celebration is the final milestone that the 2021 BIMS student cohort will achieve as a group. They are each now on their own path toward their respective PhDs. BIMS is proud to commemorate this milestone with the new candidates through ceremony, reception and celebration.
Photos by Coe Sweet.