Location: McKim Auditorium
Date: 2023-03-17 - 2023-03-17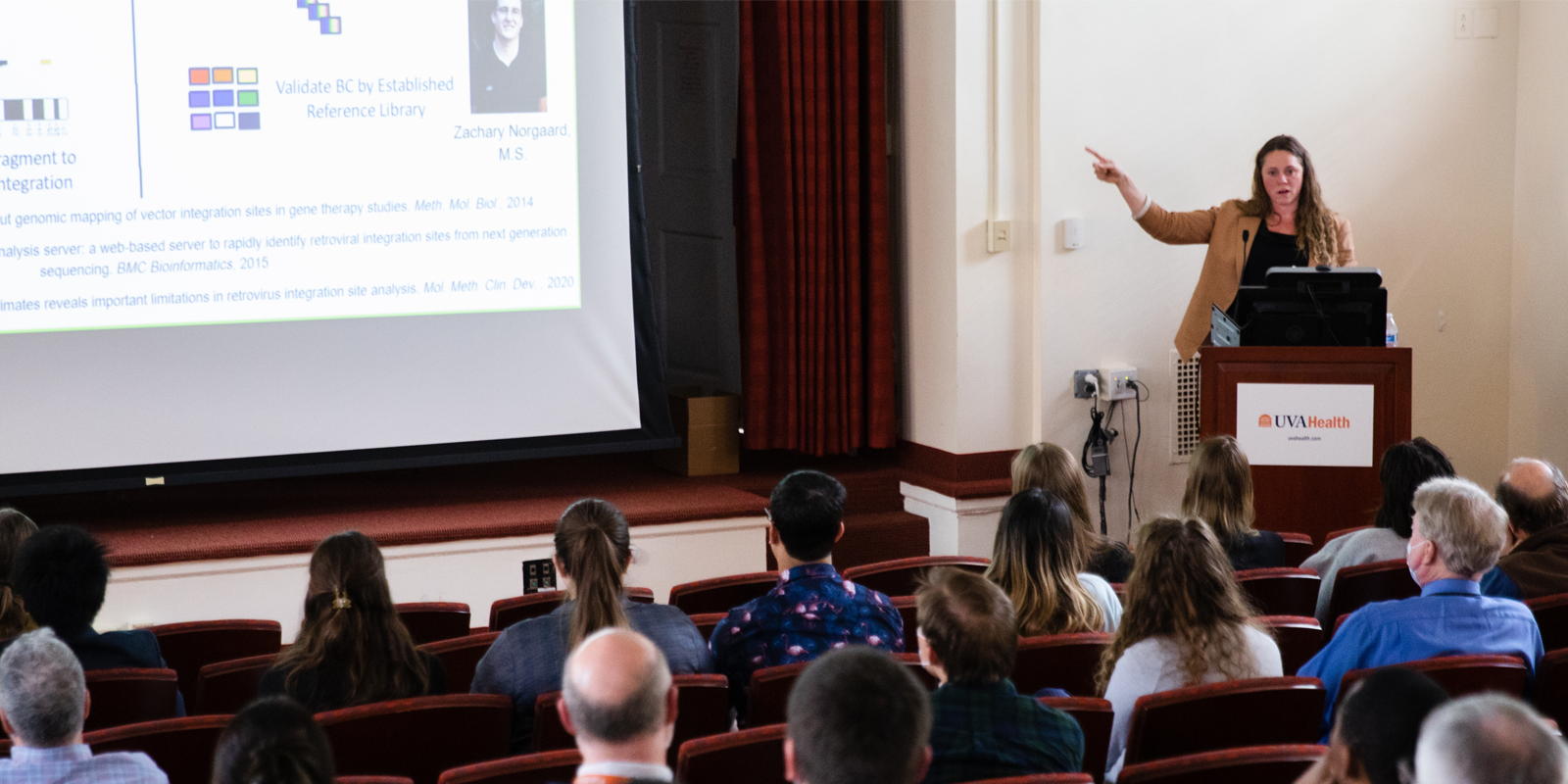 The Annual Graduate Biosciences Society (GBS) Symposium was held on Friday, March 17, 2023 in McKim Hall. The day was filled with terrific presentations from the Outstanding Student awardees from the eight Biomedical Sciences (BIMS) PhD programs and our BIMS-affiliated Biomedical Engineering Program. Attendees also enjoyed a fantastic talk by the student-invited keynote speaker, and a high-energy poster session and reception where, in addition to the BIMS community, we hosted 50 potential recruits for the Fall 2023 class. The day culminated with the traditional awards ceremony where the GBS Leadership and Peach and Hungerford award recipients were announced. It was a truly wonderful day! Thanks to all of the members of the GBS who contributed to organizing the symposium, spearheaded by BIMS students Katie Pavelec and Lindsey Power.
Congratulations to the recipients of all of the awards and recognitions!
Outstanding Student Awardees
Biochemistry & Molecular Genetics: Heejin Cheon
Biomedical Engineering: Mukti Chowkwale
Biophysics Leti Beltran
Cell Biology: Abby Wolpe
MCBD/Experimental Pathology: Weifeng Ma
Microbiology: Michael Kovacs
Neuroscience: Hannah Ennerfelt
Pharmacology: Claire Ruddiman
Physiology: Yitao Huang
Jill E. Hungerford Prize in Biomedical Sciences
Michael J. Peach Outstanding Graduate Student Award
GBS Leadership Awardee
Poster Awards
1st place (tie): Michael Chi and Lillian Dillard
3rd place: Mike Lemke
To learn more about BIMS awards and past awardees, please visit the BIMS website.
Enjoy these photos taken by Tom Daly.
























Filed Under: Education