Kelsie Kelly Smith, PhD, MPH, attended the State of Black Health Conference in San Juan, Puerto Rico in September 2023. Hosted by the Center for Black Health and Equity, the theme of this biennial conference was ¡Salud! Health Equity in Focus. The theme was a salute to the host island, Puerto Rico and signifies The Center's mission to focus on the health and well-being of all Black people.
The conference was an opportunity for state, local and community leaders and equity advocates from different backgrounds to come together to discuss current practices and solutions to inequities that have created large health disparities. Key take-aways from the conference included pulling out the "black carpet" which signified bringing everyone and every population into focus as we work to address health issues locally and globally with communities leading the charge in being change agents. The conference also emphasized the need for public health professionals to be present in all sectors towards achieving health equity. The Center for Black Health and Equity is a North Carolina-based nonprofit organization that facilitates programs and services that promote health equity for people of African descent.
At the conference, Dr. Kelly Smith met Shavon Arline-Bradley, president and CEO of the National Council of Negro Women, founded in 1935 by Mary McLeod Bethune, whose mission is to lead, advocate and empower women of African descent with programs focusing on economic empowerment, education, health equity, and social justice. She is also engaged with community leaders working to improve health disparities and population health after a breakout session called "Strengthening Communities through Outreach and Advocacy."
The next conference is scheduled for 2025 in Charlotte, NC, where the Center for Black Health and Equity is headquartered.
Dr. Kelsie Kelly Smith is an assistant professor of Public Health Sciences, an advisor for Global Public Health Studies, and the associate dean for first year and transfer students and director of Peer Advisors program in the Office of African American Affairs. She holds her PhD in Community Health from the University of Illinois, Urbana-Champaign, and an MPH from the University of Virginia.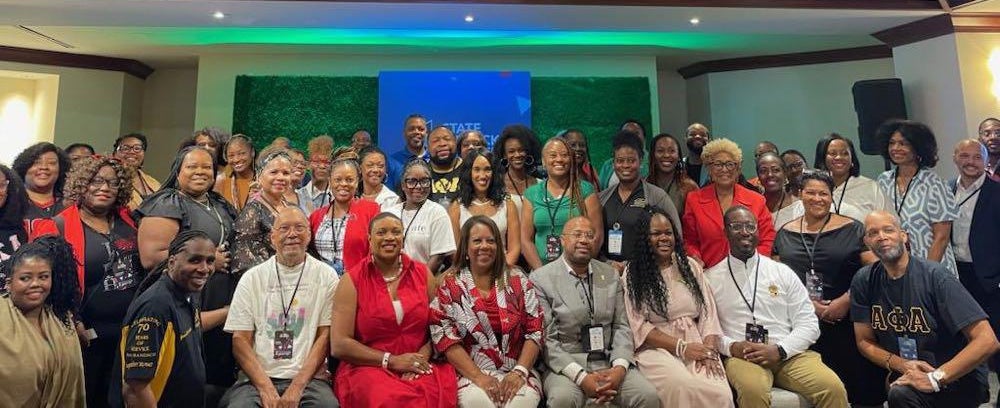 Filed Under: Diversity, Equity & Inclusion, Faculty