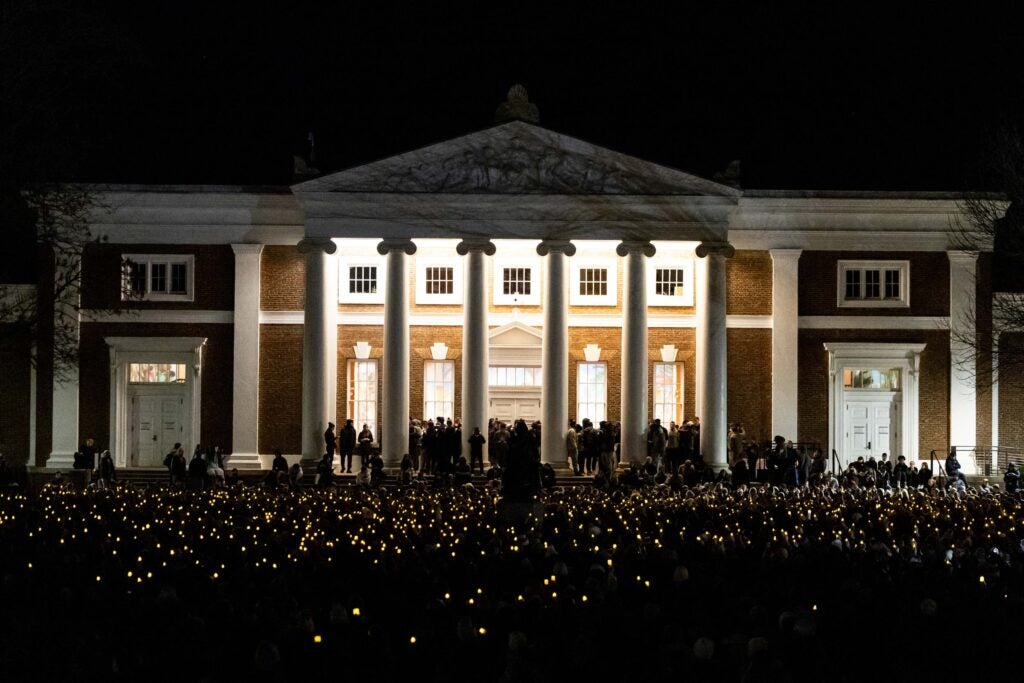 It is with great sadness that I am sharing this message with our School of Medicine community as this tragic and senseless act of gun violence on University Grounds this week has deeply impacted everyone. Like the rest of the University community, we are heartbroken by the tragic deaths of three UVA students. We extend our deepest sympathies to the families, friends, and loved ones of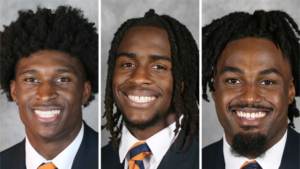 Lavel Davis Jr., Devin Chandler, and D'Sean Perry, whose lives were lost and cut too short because of this tragedy. These young men were not only gifted athletes, they were students, friends, leaders, and so much more. We also are keeping the two students who were injured in our thoughts at this time and can feel comforted by the fact that they are receiving excellent care from our best medical teams at UVA Health.
In the hours and days ahead, it is natural to try to find meaning in this terrible heartbreak. Your health and welfare are our top priority. While I recognize that each of you may process this devastation in different ways, I encourage you all to reach out to your support groups and work through this together.  As part of our School of Medicine and greater University community, please remember that we are all here for you.
For students, our senior associate dean for education, student affairs deans, directors, faculty, and school staff across our medical, BIMS, and PHS programs are here to directly care for you. Do not hesitate to contact them if you need assistance. In addition, the University offers support through Counseling and Psychological Services (CAPS) or by calling 434.243.5150, 24 hours a day. Faculty and staff who need support may reach out to the Faculty and Employee Assistance Program (FEAP) at 434.243.2643 or make an appointment online through the FEAP website.
As you come to grips with violence of this nature, it is important to remember that we have dedicated our lives to helping victims recover from their wounds and assisting families as they heal from tragedies such as this.  Gun violence has a significant healthcare dimension and is directly counter to our mission. Daily, physicians around the country respond to and treat victims of violent crimes involving guns.  As clinicians, researchers, and students, we have a unique role in promoting health as well as preserving and saving human lives. I challenge you all to seek ways to understand your role in preventing gun violence.
UVA is a special place — I see the strength of the University every day all across Grounds. I see strength in our School of Medicine student body, faculty and staff.  We are both resilient and compassionate and I know we will all join hands as a School of Medicine family to comfort each other and the families of those students that were tragically taken from us.
Please stay safe and be well,
Melina Kibbe, MD
Dean, UVA School of Medicine
Filed Under: Dean's Message, Featured