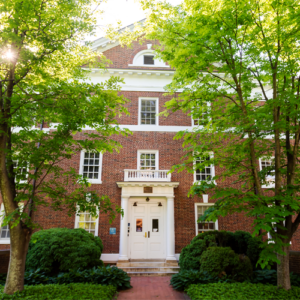 The McKim Hall elevators are being modernized and will be each be out of service for approximately 5-6 weeks. Please see details below about planned operational impacts.
Elevator 1 (located at Main Entrance, across from West Complex loading dock, running from Ground to 3rd Floor):
This elevator will be out of service February 20-March 24.
Elevator 2 which runs from the Ground to 4th floor may be used to access all floors during this outage.

Note that there is a ramp on the Ground Floor that allows accessible access to Elevator 2 and on the first floor there is a lift (adjacent to stairs).
Elevator 2 (located in the Addition Wing, running from Ground to 4th floor):
This elevator is planned to be out of service after Elevator 1 is running again (estimated outage March 20-April 21).
Elevator 1 may be used to access all floors, except the 4th floor, for the duration of the Elevator 2 outage. The 4th floor will only be accessible via stairs during this outage.
Filed Under: Community