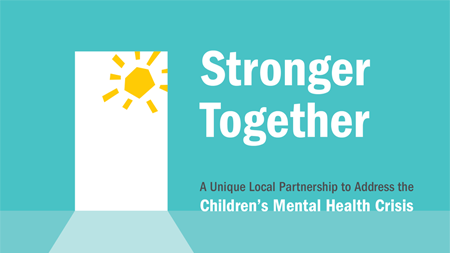 To meet the growing need for pediatric neurodevelopmental and behavioral health care in Central Virginia, UVA Children's and Sentara Martha Jefferson Hospital are partnering to create a new outpatient clinic in Albemarle County.
Located directly off U.S. 29 at 2335 Seminole Lane in northern Albemarle County, the UVA Children's Neurodevelopmental and Behavioral Care clinic is scheduled to open in mid-2024, staffed by UVA Children's care providers and supported by a substantial investment from Sentara Martha Jefferson Hospital along with other generous gifts from private donors.
Both national and state data highlight the increasing demand for mental and developmental health services. According to a study published in 2018 by the U.S. Centers for Disease Control and Prevention, 1 in 6 children ages 2 to 8 had a diagnosed mental, behavioral, or developmental disorder, and a CDC estimate published this month found that 1 in 36 U.S. 8-year-olds had autism spectrum disorder. A Virginia Department of Health study, meanwhile, found about 1 in 3 Virginia high school students in 2019 felt sad or hopeless almost every day for at least two weeks in a row.
The clinic will triple the number of pediatric mental health providers at UVA from 6 to 18, reducing wait times and expanding access by bringing together developmental pediatricians, pediatric psychologists, child psychiatrists and integrative medicine specialists.
The new clinic will provide equitable access for all children, regardless of their insurance coverage or their family's ability to pay. It will accept both private insurance and Medicaid to help expand access for low-income and underserved children. Interpreters will be available for patients and families for whom English is not their first language.
Read full press release in UVA Health Newsroom.