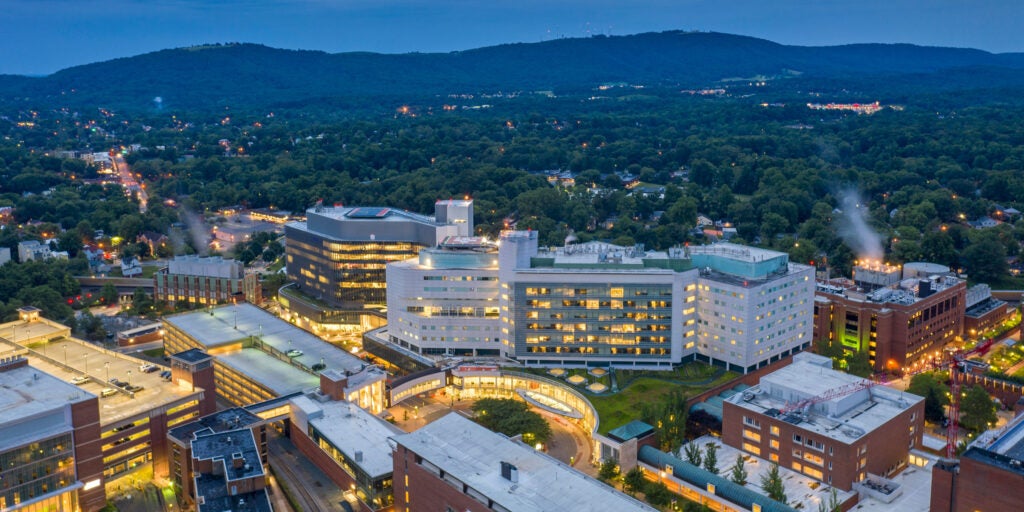 U.S. News & World Report (USNWR) has released its "Best Hospitals" guide, with national and regional rankings across hospitals, specialties, procedures, and conditions. This year UVA Health University Medical Center is ranked #3 in the Virginia "Best Hospitals" survey, with five high performing clinical specialties compared to six last year. Similar to last year, Inova is ranked #1 and this year VCU (#2) rose significantly in the rankings to a numerical score that is one point above UVA.  With regard to the conditions/procedures rankings, this year UVA was ranked high performing in 14 out of 21 eligible clinical conditions and procedures, as compared to 14 out of 20 last year (Leukemia/lymphoma/myeloma is new this year).  Our overall performance remains excellent in that UVA has five specialties in the top 10% nationally and nine in the top 20% out of the 11 specialties that are ranked.
Similar to last year, one of the limitations of the USNWR methodology is that the data analyzed does not reflect current Medical Center quality improvement efforts: the collective data used for this year's USNWR's calculations spans the years 2016 through 2021, inclusive of the first two years of COVID (2020 and 2021).  Moreover, USNWR changes its methodology every year making the rankings and the subsequent scoring a constant moving target.
Nevertheless, at UVA Health we remain dedicated to the fundamental principles behind USNWR – transparency regarding the quality of care and service provided to our patients.  We are also eager to enhance our national prestige and reputation.  Our mission is to improve the lives of our patients – and we know there is always the opportunity to be better.  Whether the quality metric is mortality, discharge to home, incidence of infection, or patient satisfaction, our goal is to strive for excellence and to ultimately fulfill our mission of transforming health and inspiring hope for all Virginians and beyond.
Recent internal analyses indicate that we are already making progress in specialties and conditions/procedures where remediation efforts have had a positive impact.  Our overall Vizient (industry-leading performance improvement consultancy, trusted by academic health systems nationally) mortality over the last three years has significantly improved, our incidence rates of CAUTI and CLABSI have diminished over the past year by 45% and 23% respectively, we recently received 5 stars in the CMS star quality rankings, and we have made great progress in our efforts around patient coding (CDI).
While we will always strive to improve our rankings, the real and more meaningful work will be to improve quality and clinical care to better serve our patients and our communities.  We remain grateful for your dedication to our patients, our communities and to each other and we look forward to working as one team towards achieving our vision of becoming the best public academic health system in the country.