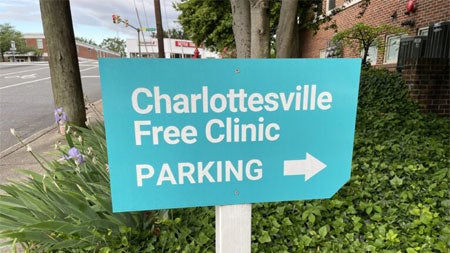 The Charlottesville Free Clinic's La Clinica Latina – which provides primary care services with Spanish-speaking care providers twice monthly – is adding a neurology clinic on the first Tuesday each month staffed by UVA Health volunteers.
Through a partnership between the Charlottesville Free Clinic and the UVA School of Medicine's Latino Health Initiative, La Clinica Latina has been holding twice-monthly primary care clinics for Hispanic patients since 2016. Numerous studies have shown improved outcomes for patients when they are able to communicate with healthcare providers in the language they are most comfortable speaking, said UVA Health's Max Luna, MD, the Latino Health Initiative's founder.
Neurology is an important specialty as strokes and other neurologic disorders are very common [among Hispanics]. We are so grateful to our neurology colleagues who have showed a lot of interest in bridging this health disparity with us. —Max Luna, MD
Read the full press release in the UVA Health Newsroom.