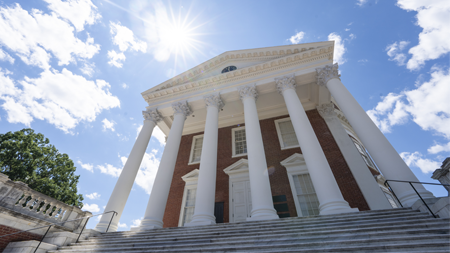 Dear School of Medicine Colleagues:
President Jim Ryan and Provost Ian Baucom have asked the UVA Karsh Institute of Democracy to take the lead in developing a lab focusing on the problem of gun violence. We would like to hear your ideas and benefit from your guidance during the earliest stages of this pan-university initiative.
The goal of the lab will be to support a better understanding of the causes and consequences of gun violence in order to develop approaches and potential solutions to the problem. It would support research to identify best practices and approaches and translate findings to inform and sustain public debate and policy responses.
We are taking a comparative and holistic approach to the issue and are interested in potentially exploring a range of questions across disciplines — law and policy, education and health, social and economic contexts, and culture — and how they might be brought together in the proposed laboratory.
Given the important perspective that School of Medicine can offer on issues of health and safety, we want to prioritize you in this process.
We invite you to attend a discussion with Laurent Dubois, Academic Director of the Karsh Institute and other members of the Karsh Institute team, on March 2, 2023, from 5-6 PM in Leonard W. Sandridge Auditorium in McKim Hall, room 1001. Please RSVP for this event here. Light refreshments will be served.
Thank you,
UVA Laurent Dubois & the Karsh Institute of Democracy Team
Filed Under: Call for Nominations