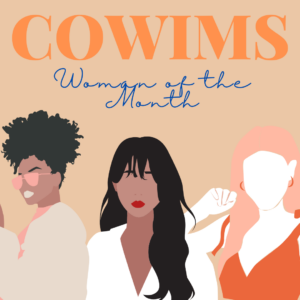 The School of Medicine's Committee on Women in Medicine and Science (COWIMS) is an organization dedicated to helping achieve gender equity in medicine and science. Through awards, seminars, grants, and social media initiatives, COWIMS aims to empower women in these fields. The Woman of the Month series is designed to highlight a SOM woman faculty member and their accomplishments. Past Women of the Month include Dean Melina R. Kibbe, MD, Laurie Archbald-Pannone, MD, and Carol Manning, MD.
Now, anyone can nominate a UVA SOM faculty member for COWIMS Woman of the Month! If there is a woman who you would like to highlight, fill out the short nomination form on the Faculty Affairs and Development website. The Woman of the Month will be officially featured on the website as well as the COWIMS social media.
COWIMS promotes and enables the representation, development, and contributions of all individuals. For more information, see COWIMS' Instagram, Twitter, and Facebook. To join a subcommittee, fill out the survey on the COWIMS webpage.
Filed Under: Call for Nominations, Faculty