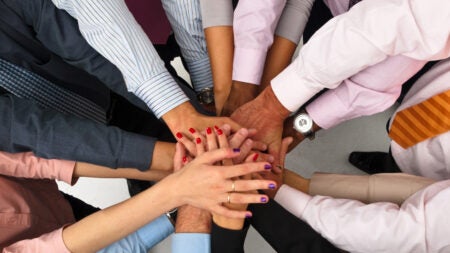 Support your colleagues by joining the Employee Assistance Fund Review Committee. 
The Employee Assistance Fund Review Committee is seeking three new members from the academic division who care about supporting others in the UVA community who are experiencing a financial hardship. Committee members must work at least 20 hours per week and must be in a non-supervisory role.
What's the commitment? 
As a committee member, you will review anonymized Employee Assistance Fund applications generally on a weekly basis, and discuss with your committee members as needed. Review and meetings can be accomplished virtually. On average, the monthly time commitment is less than 2 hours.
What's the EAF?
The Employee Assistance Fund is a critical component of UVA's ability to provide financial assistance to Academic Division and College of Wise employees who have experienced a financial hardship for an expense that meets eligibility criteria. Learn more about the EAF.
How Can I Get Involved?
Please contact the Employee Assistance Fund Coordinator, Rodney Diehl, at bkg9bg@virginia.edu, or 434-995-8305.
Filed Under: Call for Nominations