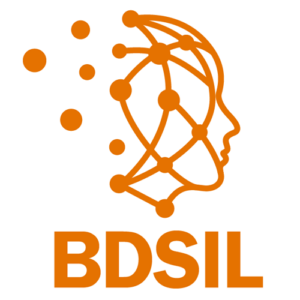 Junior faculty or late career post-doc fellows in the biomedical fields and the quantitative and data science disciplines are invited to apply for the 2023 Biomedical Data Science Innovation Lab (BDSIL).
The theme for the innovation lab is "Data Science and the Public Health Consequences of the COVID-19 Pandemic." This is a unique hybrid program consisting of online team-building activities and a series of scientific presentations that lead-up to an all-expenses-paid, 5-day in-person intensive workshop June 26-30, 2023 in Kenmore, Washington.
Working under the direction of professional facilitators and the guidance of experienced mentors, teams at the event will develop interdisciplinary projects to generate creative strategies on the use of data science approaches for predicting health effects secondary to the COVID-19 pandemic. In addition, the lab will include opportunities for learning about NIH and NSF funding through interaction with program officers.
Applications are due by January 8, 2023 at 11:59 pm ET.  Selected participants must commit to engaging in all three virtual microlabs and to staying for the entire duration of the 5-day event.
For more information and to apply to the 2023 BDSIL go to  www.innovation.lab.virginia.edu
Filed Under: Call for Nominations