Message from Karen K. Ballen, MD, Hematology & Oncology Division Chief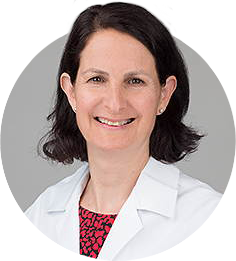 The Hematology/Oncology Division has had another fantastic year in clinical care, research, and education. I am so proud of the accomplishments of this wonderful Team, but even more, impressed by the dedication to our patients and each other.
We recruited seven new clinical faculty; four have joined since our last Medicine Matters, and three physicians are arriving shortly: Dr. Mary Helen Witt joined our Augusta Community Oncology practice in May, which has been crucial to expanding our Hematology/Oncology presence in the Valley. Drs. Paul Skelton and Paul Viscuse were recruited to our growing Genitourinary Oncology team this past summer. Dr. John Wagner joined us in December as the Section Head for Stem Cell Transplant/Cell Therapy. In April, Dr. Danny Reed will join our Leukemia Program, and Dr. Balraj Singh will be pioneering our expansion to Prince William Hospital. Finally, Dr. Muneeb Rehman will be a new colleague in August in Gastrointestinal Oncology—many thanks to our Search Committees and Administrative Team for their hard work and excellent job with recruitment.
Congratulations to Jessica Kassay-McAllister and Susie Herndon as our inaugural APP leads. We welcomed Katie Stiebing in GU Oncology, Elizabeth Lester in Infusion, and Kristine Gillis in Cell Therapy in our growing APP program.
And we are so happy to welcome Blake Herring as the Cancer Service Line administrator. Blake is working hard to improve the efficiency of our operations.
The Couric 3rd floor West Clinic, where many of our faculty practice, received for the third consecutive year, the highest honor from Press-Ganey: The 2022 Press Ganey Pinnacle of Excellence Award, based on three years of excellent patient experience results, and the only clinic that has received this award at UVa. We are proud that 26 of our providers were recognized for achieving Press-Ganey scores above the 90th percentile in FY 22. UVA Oncology clinics in Augusta and Pantops and Culpeper all held the coveted number one slot for the University of Virginia Ambulatory clinic.
In basic research, we welcome Dr. Erik Hendrickson and Dr. Anuradha Illendula and their research teams to our Heme/Onc Division. We now have an impressive cadre of basic and translational investigators who are part of our National Cancer Institute Comprehensive Cancer Center led by Dr. Tom Loughran.
We have 197 open clinical research trials in clinical research, of which 20 are investigator-initiated studies. We are also studying and trying to improve access to our clinical trials.
Our division boasts over 6 million dollars in grant support. The grants cover leukemia treatment, novel lymphoma strategies, cell therapy, and lipid signaling. And we are also grateful to many friends of the Cancer Center who provide philanthropic support for our research efforts.
In education, our fellowship program, under the leadership of Drs. Rick Hall and Trish Millard continue to grow in number and national reputation. We had several hundred applications this year for four slots. The fellows have been productive in their clinical work and research, with several presentations at national meetings. Several medical residents are also involved in clinical research projects. Under the direction of Dr. John Densmore, our medical students can complete some of their education in Northern Virginia.
We had a fun spring celebration on the Lawn, and great to see everyone's families. And we enjoyed each other's company at our annual King's Family Polo gathering. We plan a retreat at Morven Farms in May.
It is wonderful to see our Team's accomplishments. Of course, we are most grateful for the opportunity to work with such fantastic colleagues in other divisions and Departments, nurses, research coordinators, division staff, and other team members. You all contribute to making UVA this most special place.
~ Karen K. Ballen, MD, Division Chief
---
Disease Updates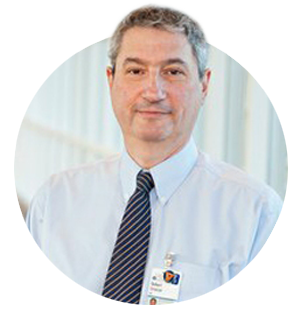 Medical Oncology
The section of medical oncology has had another productive academic year. Our clinical volumes continue to increase, and our clinical investigative productivity is beginning to rebound from the pre-COVID loss of research personnel in the Cancer Centers' Office of Clinical Research.
At the beginning of the new academic year, the section welcomed two new urologic medical oncologists to the section, Dr. Paul Skelton from the Moffitt Comprehensive Cancer Center in Tampa, FL, and Dr. Paul Viscuse from MD Anderson Cancer Center in Houston, TX. In recognition of his leadership efforts, Dr. Matthew Reilley (GI medical oncology) was named as the initial director of the UVA Cancer Center's Phase I Program. This interdisciplinary program, a "phase I center without walls," is growing rapidly and provides an essential resource to many complex advanced cancer patients referred to the UVA Comprehensive Cancer Center.
~ Robert Dreicer, MD
Melanoma/and related disorders
Drs. Liz Gaughan and Varinder Kaur
APP: Jennifer Eccles Emily Stubbs
Breast Medical Oncology
Drs. Christiana Brenin, Patrick Dillon, and Trish Millard
APP: Paul "Mike" Marshall and Melody Noble
Thoracic Medical Oncology
Drs. Ryan Gentzler and Richard Hall
APP: Marie Thomas
Head and Neck Oncology
Dr. Varinder Kaur
APP: Emily Stubbs
Gastrointestinal Medical Oncology and Unknown Primary Neoplasms
Drs. Tri Le, Paul Kunk, and Matthew Reilley
APP: Jenna Ally and Jenna Campo
Genitourinary Medical Oncology
Drs. Michael Devitt, Robert Dreicer, William Paul Skelton, Paul Viscuse
APP: Jennifer Eccles and Katie Stiebing
Sarcoma
Dr. Michael Douvas
Infusion/Urgent Care
APP: Rachel Crespi and Elizabeth Lester
Stem Cell Transplant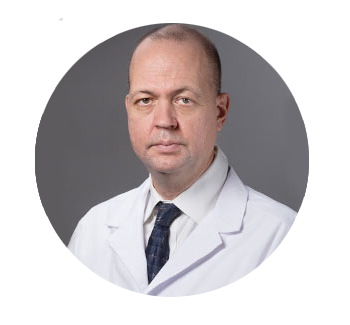 The Stem Cell Transplant and Cellular Therapy Program has been in continuous operation for over ten years and has completed over 1000 transplants. We continue to increase our referrals from all over Virginia, including Virginia Beach, Northern Virginia, and Appalachia / SW Virginia. We have two outreach clinics and want to expand our outreach in other areas. We perform transplants for various hematologic malignancies, including plasma cell dyscrasias, non-Hodgkin's lymphoma, Hodgkin lymphoma, acute leukemias, myelodysplastic syndrome, and myeloproliferative disorders, as well as for bone marrow failure states. Our chimeric antigen receptor (CAR) T program continues to grow, and we have both FDA-approved and research CAR T in lymphoma, myeloma, and leukemia. We are a core center with the Blood and Marrow Transplant Clinical Trials Network (BMT CTN) to open cooperative group clinical trials at UVA for our patients.
We were well represented at the recent Transplant and Cellular Therapy meetings, with several presentations by our trainees and faculty.
~John Wagner, MD
Stem Cell Transplant
Drs. Karen Ballen, Indumathy Varadarajan, Leonid Volodin and John Wagner
APP: Hania Bushnaq-Aloul, Jessica Kassay-McAllister, and Christine Mazimba
APP Inpatient: Isabel Burgess, Mary Faith Dudley, Kristine Gillis, Josh Humphrey, and Erin Harr
Hematologic Malignancies
The Hematologic Malignancy Program continues to grow in both inpatient and outpatient care. Drs. Ayers, Marchi, Portell, and Williams have had several presentations on lymphoma at international conferences, and we have several clinical trials in both B-cell and T-cell lymphoma. Dr. Keng has expanded our quality program and is a global figure in cancer quality and serving as inpatient Medical Director. Dr. El Chaer has had several international presentations and is the Medical Director of Infusion. Dr. Douvas focuses on the complex young adult population and has open investigator-initiated trials for leukemia. Dr. Garrett-Bakelman is studying epigenetics and older patients with Acute Myeloid Leukemia. In myeloma, Drs. Densmore and Foster are focusing on novel strategies for this population, with so many new treatment options for these patients, including cellular-based therapy.
~Karen Ballen, MD
Lymphoma and CLL
Drs. Emily Ayers, Enrica Marchi, Craig Portell, and Michael E. Williams
APP: Kim Conrad and Tammy Tedsen
Myeloma
Drs. John Densmore and Laahn Foster
Leukemia
Drs. Michael Douvas, Firas El Chaer, Francine Garrett-Bakelman, Michael Keng, and Daniel Reed
APP: Kim Conrad and Amelia Hodson
Classical Hematology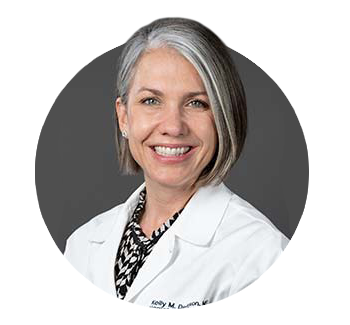 The classical hematology team has had a very active year, managing patients in outpatient and inpatient settings who require complex, well-coordinated care for various complex blood disorders. We are excited to welcome Dr. Valery Kogler, who has recently joined the UVA Department of Pathology as a Blood Bank physician. She has a second appointment in Hematology and will be attending inpatient hematology consults.
Dr. Louise Man continues to lead our Adult Comprehensive Hemophilia Center, a grant-supported collaborative effort with Pediatric Hematology. She leads a bimonthly multidisciplinary Thrombosis Conference with colleagues in Vascular Medicine and Interventional Radiology. She is working on bringing clinical trials to UVA for rare hemostasis disorders, including acquired hemophilia. Dr. Maitland is developing a mobility pilot in the bariatric population to improve pre-operative education and institute a walking program to reduce the risk for VTE. Dr. Kelly Davidson leads our Adult Sickle Cell Disorders Program, which was recently awarded a Virginia Department of Health grant to support this work. She and colleagues in cardiothoracic surgery have created a perioperative anemia program to improve anemia management and reduce the transfusion burden in cardiothoracic surgery patients.
The section looks forward to adding two new physicians to our group in the coming year.
~Kelly Davidson, MD
Classical Hematology
Drs. Kelly Davidson, Valery Kogler, Hillary Maitland, and Louise Man
APP: Julie Armatas and Katie Gabler
UVA Community Oncology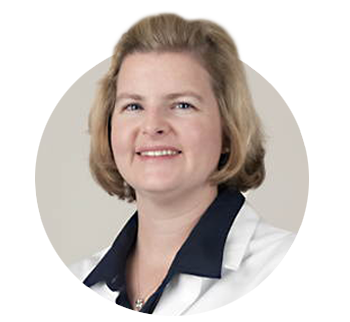 The UVA Community Oncology Section includes five physicians and three advanced practice providers serving patients with the spectrum of hematologic and solid tumor diagnoses in Fishersville, Pantops, and Culpeper. Our Team oversees the multidisciplinary infusion centers at each location. The last year has seen rapid growth of clinical volumes, investments in staff expansion to maximize the use of existing space, and further alignment and integration between the community practices, medical center teams, and the academic division. Our success in maintaining patient access for both clinic and infusion results from patient-focused teamwork, incorporation of technology, innovative problem solving, and strong relationships within the Oncology service line.
This year's major focus areas include managing our program's growth and optimizing the hub-and-spoke relationship between the academic and community providers. Space expansion in both Pantops and Augusta is in the planning phase. Our Culpeper practice is the hub of cancer service for our Northern Virginia patients. Construction is underway on a vault to house the new linear accelerator at the Culpeper Medical Center.
Our experience with aligning and integrating our community and academic teams will be critical to the successful expansion of UVA Oncology into Prince William and Haymarket communities. In March 2023, we will welcome Dr. Balraj Singh, MD, to our Community Oncology team. Dr. Singh, Dr. Patel, and Dr. Mahjoub will lead our expansion into these new markets.
~Elizabeth Gaughan, MD
Augusta Location
Drs. Gwenalyn Garcia, Nicholas Paphitis, and Mary Helen Witt
APP: Meera Kumar
Culpeper Location
Drs. Ali Mahjoub, Pranav Patel, and Balraj Singh
APP: Michelle Otto
Charlottesville/Pantops Location
APP: Susie Herndon
Gainesville Location
Drs. Ali Mahjoub, Pranav Patel, and Balraj Singh
---
Clinical Updates
Advance Practice Providers
Our Oncology APP teams spent this past year leading the implementation of the APP Optimization/Utilization project. In March 2022, Susie Herndon, NP, joined Jess Kassay-McAllister NP, and Bill Lombardi, DNP, as the first APP Supervisor Leads for the division. Over the last year, the group has worked with Chartis Consulting and a multidisciplinary committee of APPs, physicians, and administrators to improve APP utilization across the pilot oncology teams to allow APPs at UVA to work to their full scope of practice. The initial workgroup teams identified and reduced barriers to APPs' autonomous practice and optimization by partnering with physician colleagues to develop independent templates with 6-8 sessions and an 80% template utilization rate goal. Optimization work is ongoing in Oncology, and the new Center for Advanced Practice (CAP) will use the knowledge gained to advance the work across the health system.
We would like to highlight Christine Mazimba, DNP, and her research abstract titled, The Impact of Social Vulnerability Index on Survival Following Autologous Stem Cell Transplant for Multiple Myeloma, which was accepted for oral presentation at the Transplant Cellular Therapy (TCT) Conference this past February 2023. We also would like to highlight Jenna Ally and Jenna Campo, who won a travel grant for allied health professionals to the NANETs conference we attended in October.
~ Jess Kassay-McAllister and Susie Herndon, APP Supervisors

2022 Clinical Faculty Promotions
---
Pinnacle of Excellence Award Presentation
We are proud to announce that the Emily Couric Hematology/Oncology West Clinic is the proud recipient of the Pinnacle of Excellence Award for the third straight year. This prestigious award is a reflection of their remarkable work and unwavering commitment to our mission of Transforming health and inspiring hope for all Virginians and beyond.
The Team has been recognized for exhibiting and consistently maintaining the highest standards in the Patient Experience category over three years. This is the third year and the only clinic at UVA Health to earn this recognition.
---
UVA Breast Care Program
It has been a little over two years since the Breast Care Program moved to 652 Peter Jefferson Parkway. The 18,500 sq. ft site has been well received by patients and staff alike, with a full complement of providers and staff covering the disciplines of radiology, plastics, and oncologic surgical clinics, medical oncology, infusion center, PM&R, Physical therapy, massage therapy, an on-site Flourish "feel better" boutique, as well as genetics and survivorship care services. We now have four breast surgeons, three plastic surgeons, three medical oncologists, as well as 4 APPs providing care to our patients. Through the support of our APPs, we are developing an integrated Survivorship Care Clinic to accommodate our ever-growing long-term survivors!
The center will soon expand to include the 3rd floor of the building, bringing in additional Cancer Service Line services and providers, an on-site investigational pharmacy, a full lab, and 40 infusion bays. ETA Q4 2024.
After a hiatus during the Covid-19 pandemic, the Breast Center's Sunshine Committee is back! The committee meets monthly to plan events and activities for staff, including holiday potlucks and celebrations for milestones and birthdays. The committee also supports staff in times of need and bereavement. More recently, staff members celebrated Valentine's Day by writing positive messages to co-workers on hearts that were displayed in the break room. The committee is looking forward to planning an all-staff picnic on-site to kick off the summer months.
And our Team is growing fast! We have several new additions to our Breast Center Family:
---
Educational Updates
Message from the Program Director
Serving as the UVA hematology / oncology fellowship program director is a great honor. Our fellowship program is comprised of outstanding physicians who choose to train with us in Charlottesville and immerse themselves in our rich clinical and research programs across the UVA Comprehensive Cancer Center.
This year we welcomed four new fellows into our program – Jeffrey Lantz, DO, who joined us from Wake Forest University, Jack Masur, MD, who joined us from the University of Maryland; and Shipra Maheshwari, MD, and Jenna Schlefman, MD, who joined us from UVA. All four first-year fellows have done an excellent job assimilating into the program and diving into our clinical and research programs.
Beginning in July 2023, our fellowship program will have 12 fellows for the first time in our history. We successfully matched four new fellows into our program in December 2022 from among over 430 applicants. Fabian Bolte MD and Sean Dougherty MD will join us from our UVA internal medicine program, Gautham Prakash MD from Rush University, and Valerie Tran MD from Virginia Commonwealth University. As in years past, we were thrilled with our match and look forward to welcoming our new fellows in the coming months.
Later this year, we will celebrate three fellows graduating from our program. Sam, Nick, and Eric have tremendously contributed to our fellowship program over the past three years. We look forward to celebrating their accomplishments at our graduation ceremony in May.
~ Richard Hall, MD
---
2023 Graduating Fellows
Samantha DiBenedetto, MD
Sam has been our chief fellow over the past year. She is known not only for being an accomplished equestrian rider and new mom but she is widely respected for her outstanding clinical care and genuine love of her work. Sam is joining Virginia Cancer Specialists in Fairfax, VA, later this summer.
Eric Pierce, MD
Eric has been a pleasure to know and work with over the past three years but also before that as a resident at UVA. He is unflappable and has a calm confidence that we greatly admire. Eric is joining Blue Ridge Cancer Care in Roanoke, VA, later this summer.
Nick Schmidt, MD
Nick has likewise been lauded for his outstanding clinical care throughout his training and his love of all things caffeinated (especially the fellow's office Keurig machine). Nick will join a practice in Charleston, SC, after graduation this summer.
---
Research Updates
Research funding data:

Hematology/Oncology faculty serve as PIs on 197 active protocols. Selected examples across the disease teams are as follows:
Cellular Therapies
IRB # 15670 A Multicenter Access and Distribution Protocol for Unlicensed Cryopreserved Cord Blood Units (CBUs) for Transplantation in Pediatric and Adult Patients with Hematologic Malignancies and Other Indications
Sponsor Protocol 10-CBA Unlicensed CVU Sponsor National Marrow Donor Program (NMDP)
CT. Gov. ID: NCT01351545
Principal Investigator: Ballen, Karen
Study Contact: Danyelle Coley: jcs6rz@virginia.edu – 434-982-5027
IRB # A Phase 1/2, Open-Label, First-in-Human, Multiple Ascending Dose Multicenter Study of MT-101 in Subjects with CD5+ Relapsed/Refractory Peripheral T Cell Lymphoma
HSR210357 Sponsor Protocol MTX-TCL-001 Sponsor Myeloid Therapeutics
CT. Gov. ID: NCT05138458
Principal Investigator: Marchi, Enrica
Study Contact: Jungeun Kim jk9te@virginia.edu – 434-982-3365
IRB # Phase 2, Multicenter, Randomized, Double-Blind, Placebo-Controlled Study to Assess the Safety and Efficacy of Viralym-M Compared to Placebo for the Prevention of AdV, BKV, CMV, EBV, HHV-6, and JCV Infection and/or Disease, in High-Risk Patients After Allogeneic Hematopoietic Cell Transplant
HSR210040 Sponsor Protocol P-105-202 Sponsor AlloVir Kirby Grove
CT. Gov. ID: NCT04693637
Principal Investigator: Varadarajan, Indumathy
Study Contact: Sara Casana Granell qna7wg@virginia.edu – 434-924-5254
IRB # A Phase 2/3, Multicenter, randomized, Double-blind, placebo-controlled, study to evaluate the safety and efficacy of Alpha-1 Antitrypsin for the prevention of graft-versus host disease in patients receiving hematopoietic cell transplant
HSR220016 (MODULAATE Study)
Sponsor Protocol CSL964_2001 Sponsor CSL Behring, LLC
CT. Gov. ID: NCT03805789
Principal Investigator: Volodin, Leonid Study
Contact: Danyelle Coley jcs6rz@virginia.edu – 434-982-5027
LCM: Lymphoma/CLL/Myeloma
IRB # A phase 3 randomized study comparing bortezomib, lemalidomide and dexamethasone (VRd) followed by ciltacebtagene autoleucel, a chimeric antigen receptor T cell (CAR-T) Therapy directed against CMA versus bortezomib, lenalidomide, and dexamethasone (VRd) followed by lenalidomide and dexamethasone (RD therapy in patients with newly diagnosed multiple myeloma for who hematopoietic stem cell transplant is not planned as initial therapy
HSR220093 Sponsor Protocol 68284528MMY3004
Sponsor: Janssen Research & Development
CT. Gov. ID: NCT04923893
Principal Investigator: Foster, Laahn
Study Contact: Sara Casana Granell qna7wg@virginia.edu – 434-924-5254
IRB # 20317 A Randomized Phase III Trial of Consolidation with Autologous Hematopoietic Cell Transplantation Followed by Maintenance Rituximab vs. Maintenance Rituximab Alone for Patients with Mantle Cell Lymphoma In Minimal Residual Disease-Negative First Complete Remission
Sponsor Protocol: EA4151
Sponsor: ECOG
CT. Gov. ID: NCT03267433
Principal Investigator: Portell, Craig
Study Contact: Erica Stallard elg9r@virginia.edu – 434-243-2649
IRB # A Phase 2, Randomized, Double-Blind, Placebo-Controlled Study to Evaluate Safety, Tolerability, and Efficacy of TAK-079 in Patients With Persistent/Chronic Primary Immune Thrombocytopenia
HSR200173 Sponsor Protocol: TAK-079-1004
Sponsor: Millennium
CT. Gov. ID: NCT04278924
Principal Investigator: Davidson, Kelly
Study Contact: Tiffany Tolley tt4ek@virginia.edu – 434-243-2243
IRB # A phase Ib open-label study to evaluate the safety and anti-cancer activity of loncastuximab terisine in combination with other anti-cancer agents in patients with relapsed ore refractory B-cell non-Hodgkin lymphoma
HSR220009 Sponsor Protocol: ADCT-402-105
Sponsor: ADC Therapeutics S.A.
CT. Gov. ID: NCT04970901
Principal Investigator: Ayers, Emily
Study Contact: Michal Ande mma2cz@virginia.edu – 434-297-5150
Breast
IRB # 19406 A Phase I/II Study of Anti-CD3xAnti-HER2/neu (HER2Bi) Armed Activated T Cells (ATC) and Pembrolizumab Combination Therapy in Women with Metastatic Breast Cancer
Sponsor Protocol: Breast 47 BATs
Sponsor: University of Virginia
CT. Gov. ID: NCT03272334
Principal Investigator: Dillon, Patrick
Study Contact: Ashley Donihee zwz6jm@virginia.edu – 434-243-6377
IRB # 22040 Pre-Operative Window of Adjuvant Endocrine Therapy to Inform Radiation Therapy Decisions in Older Women with Early-Stage Breast Cancer
Sponsor Protocol: Power
Sponsor: University of Virginia
CT. Gov. ID: NCT04272801
Principal Investigator: Millard, Trish
Study Contact: Meagan Gonyar mtd6wa@virginia.edu
Olena Glushakova oyg2n@virginia.edu – 434-982-6584
CALM: Chronic & Acute Leukemia/MDS & MPN
IRB # 21417 Phase I Study of Inotuzumab Ozogamicin with 3 and 4 Drug Augmented Berlin-Frankfurt-Münster (BFM) Re-Induction for Younger Adults Ages 18-55 with Relapsed or Refractory B-cell Acute Lymphoblastic Leukemia (B-ALL)
Sponsor Protocol: ALL-001 Funded by Pfizer
Sponsor: University of Virginia
CT. Gov. ID: NCT03962465
Principal Investigator: Douvas, Michael
Study Contact: Cara Hanby clh5ke@virginia.edu – 434-243-9900
Cory Caldwell cjc2p@virginia.edu – 434-297-4182
IRB # 21188 Phase III Randomized Study of Crenolanib versus Midostaurin Administered Following Induction Chemotherapy and Consolidation Therapy in Newly Diagnosed Subjects with FLT3 Mutated Acute Myeloid Leukemia
Sponsor Protocol: ARO-021
Sponsor: AROG Pharmaceuticals, Inc.
CT. Gov. ID: NCT03258931
Principal Investigator: Keng, Michael
Study Contact: Kelly Reed yvy8ge@virginia.edu – 434-297-7783
IRB # A Phase 1, Open-Label, Dose-Escalation, Safety, Pharmacokinetic, and Pharmacodynamic Study of Oral TP-3654 in Patients with Intermediate-2 or High-Risk Primary or Secondary Myelofibrosis
HSR200064 Sponsor Protocol BBI-TP-3654-102
Sponsor: Sumitomo Pharma Oncology Inc.
CT. Gov. ID: NCT04176198
Principal Investigator: El Chaer, Firas
Study Contact: Kelly Reed yvy8ge@virginia.edu – 434-297-7783
Developmental Therapeutics
IRB # 21491 A Phase 1 Multiple-Dose Study to Evaluate the Safety and Tolerability of XmAb23104 in Subjects with Selected Advanced Solid Tumors (DUET-3)
Sponsor Protocol: XmAb23104
Sponsor: Xencor, Inc.
CT. Gov. ID: NCT03752398
Principal Investigator: Reilley, Matthew
Study Contact: DeJuana Coleman evq9yw@virginia.edu – 434-924-9199
IRB # A Dose-Escalation and Expansion Study of the Safety and Pharmacokinetics of XL092 as Single-Agent and Combination Therapy in Subjects with Inoperable Locally Advanced or Metastatic Solid Tumors
HSR210282 Sponsor Protocol: XL092-001
Sponsor: EXELIXIS, Inc.
CT. Gov. ID: NCT03845166
Principal Investigator: Dreicer, Robert
Study Contact: Alexandra Cash aec5gn@virginia.edu – 434-243-4305
Gastro-intestinal (GI)
IRB # 19236 Phase Ib/II Treatment of Advanced Pancreatic Cancer with anti-CD3 x anti-EGFR-Bispecific Antibody Armed Activated T-Cells (BATs)
Sponsor Protocol: BATS PANCREAS
Sponsor: University of Virginia
CT. Gov. ID: NCT03269526
Principal Investigator: Le, Tri
Study Contact: Ashley Donihee zwz6jm@virginia.edu – 434-243-6377
Gastro-intestinal (GI)
IRB # A Randomized Phase 2 Study of Combination Atezolizumab and CDX-1127 (Varlilumab) With or Without Addition of Cobimetinib in Previously Treated Unresectable Biliary Tract Cancers
HSR210423 Sponsor Protocol: 10476
Sponsor: ETCTN
CT. Gov. ID: NCT04941287
Principal Investigator: Kunk, Paul
Study Contact: Cecilia Flanagan cnr7zp@virginia.edu
GenitoUrinary (GU)
IRB # 21826 A Phase Ib/II Study of Intermittent Talazoparib Plus Temozolomide in Subjects with Metastatic Castration Resistant Prostate Cancer and No Mutations in DNA Damage Repair
Sponsor Protocol: C18-205
Sponsor: Memorial Sloan-Kettering Cancer Center
CT. Gov. ID: NCT04019327
Principal Investigator: Devitt, Michael
Study Contact: Alexandra Cash aec5gn@virginia.edu – 434-243-4305
Head & Neck
IRB # 20516 A Phase III, Randomized, Open-label Study to Evaluate Pembrolizumab as Neoadjuvant Therapy and in Combination With Standard of Care as Adjuvant Therapy for Stage III-IVA Resectable Locoregionally Advanced Head and Neck Squamous Cell Carcinoma (LA HNSCC)
Sponsor Protocol: 689-00
Sponsor: Merck Sharp & Dohme Corp.
CT. Gov. ID: NCT03765918
Principal Investigator: Kaur, Varinder
Study Contact: Olusegun Adelaja oba4e@virginia.edu
Melanoma
IRB # 17700 A trial to evaluate the safety and immunogenicity of a helper peptide vaccine plus combination of BRAF inhibition and MEK inhibition (Mel61)
Sponsor Protocol: MEL 61
Sponsor: NCI
CT. Gov. ID: NCT02382549
Principal Investigator: Gaughan, Elizabeth
Study Contact: Not specified
Thoracic
IRB # A Phase III, double-blind, placebo-controlled, Randomised, Multicentre, International Study of Durvalumab Plus Oleclumab and Durvalumab Plus Monalizumab in Patients With Locally Advanced (Stage III), Unresectable Non-small Cell Lung Cancer (NSCLC) Who Have Not Progressed Following Definitive, Platinum-Based Concurrent Chemoradiation Therapy (PACIFIC-9)
HSR220031 Sponsor Protocol: D9078C00001
Sponsor: AstraZeneca
CT. Gov. ID: NCT05221840
Principal Investigator: Gentzler, Ryan
Study Contact: Gracie Hockenberry mgt4n@virginia.edu – 434-297-7784
IRB # 17721 A Phase III Double-Blind Trial for Surgically Resected Early Stage Non-Small Cell Lung Cancer: Crizotinib versus Placebo for Patients with Tumors Harboring the Anaplastic Lymphoma Kinase (ALK) Fusion Protein
Sponsor Protocol: E4512
Sponsor: ECOG-ACRIN
CT. Gov. ID: NCT02201992
Principal Investigator: Hall, Richard
Study Contact: Gracie Hockenberry mgt4n@virginia.edu – 434-297-7784
---
Recent Events
Hematology/Oncology Spring Celebration
The Colonnade Club
June 1, 2022
---
American Society of Clinical Oncology Annual Meeting
June 3-7, 2022 in Chicago, Illinois
---
San Antonio Breast Cancer Symposium 2022
December 6-10, 2022 in San Antonio, Texas
---
The 64th American Society of Hematology Annual Meeting 2022
December 10-13 in New Orleans, Louisiana
---
1,000 Stem Cell Transplant
Read More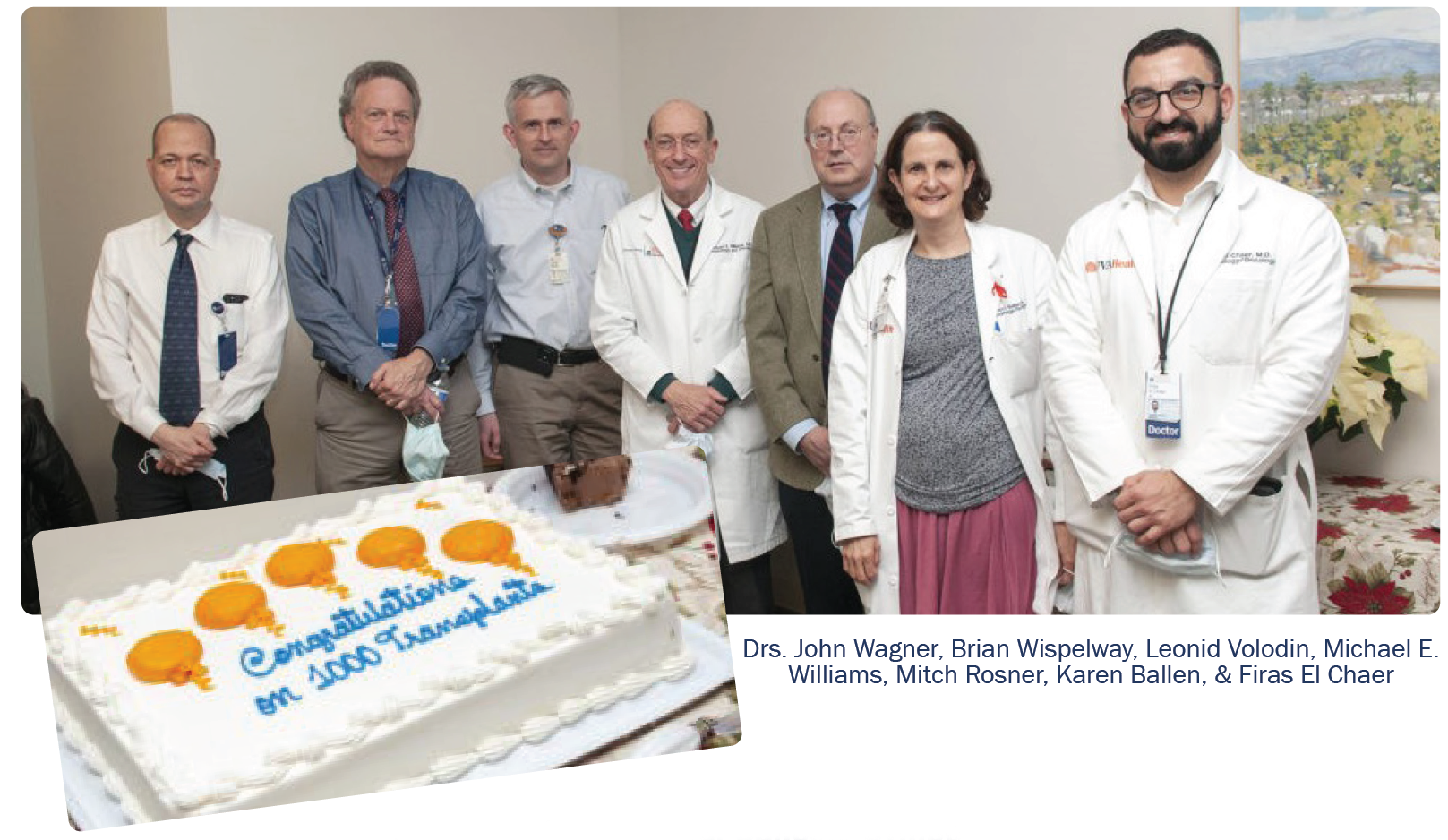 ---
ASCO Gastrointestinal Cancers Symposium
January 19-21, 2023 in San Francisco, California
---
Transplantation & Cellular Therapy Meeting
February 15-19, 2023 in Orlando, Florida
---
ASCO GU Meeting
February 16-18, 2023 in San Francisco, California
---
School of Medicine Awards
2022 the University of Virginia School of Medicine Master Clinician Award
Dr. Michael E. Williams
"He is a person of the utmost integrity, a role model for trainees and colleagues. He is the go-to doctor for lymphoma in Virginia and nationwide. He demonstrates an innate kindness and generosity in almost every interaction and remains calm under pressure." – Colleague
"There is not a single practice in oncology throughout the Commonwealth that does not know and love Mike Williams. He is incredibly well respected for his care and sought after on a nearly daily basis for his consultation and expertise." – Colleague
"He made us feel like he was personally invested in my journey, and we felt so blessed to be under Dr. Mike's care. One thing we learned during those first few months was that Dr. Williams was a well-respected physician; all the fellows, residents, and nurses on Dr. Mike's Team followed his example by treating us with the utmost kindness and respect." – Patient
2022 Graduate Medical Education Excellence in Mentorship Award
Dr. Firas El Chaer
"He nearly always has a trainee with him, who he incorporates into his workflow seamlessly. Dr. El Chaer is full of energy and carries an enthusiasm for teaching which is contagious within the room." – Colleague
"As a clinical researcher, Dr. El Chaer is an excellent model for trainees interested in pursuing academic medicine. He is constantly brainstorming new projects and is always looking to include fellows in his work, so much so that it is rare to find a fellow who is not working on a project
with him." – Trainee
"Dr. El Chaer has helped to give meaningful substance and structure to resident education. His approach embodies a modern and creative interpretation of what house staff education should be, creating joy in expression and acquisition of knowledge and providing the conditions for organic learning." – Trainee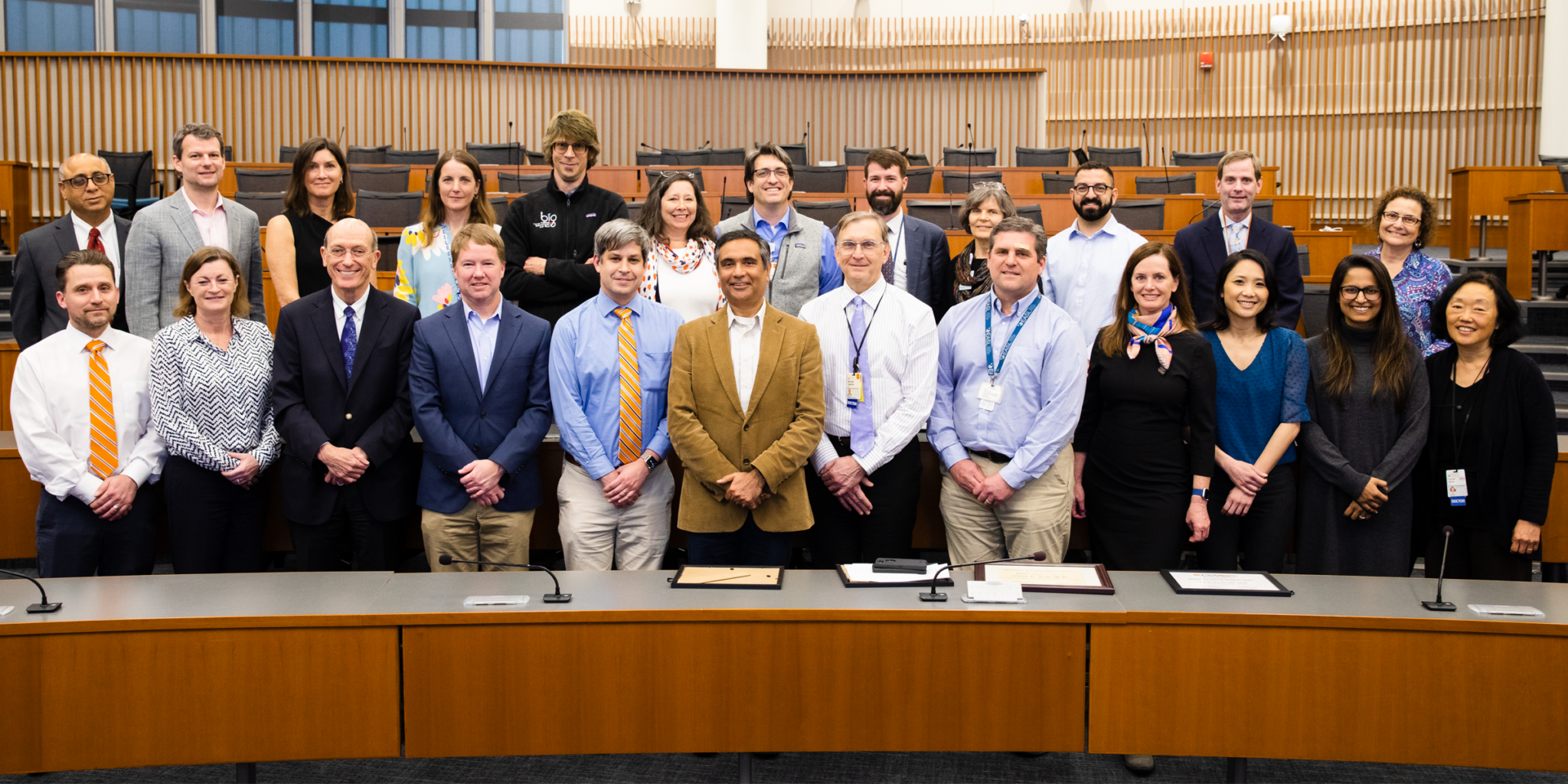 ---
Administration News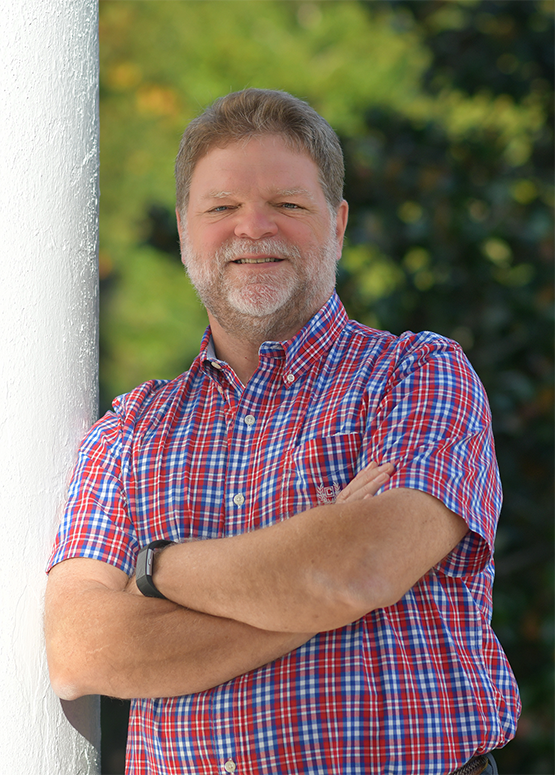 Jeffrey Ware, Finance Administrator, Retirement
After putting in an incredible 37 years with the University of Virginia and eleven years with the Division of Hematology and Oncology, Jeff Ware reached another milestone, retirement on January 15, 2023.
When Jeff joined the division of Hematology and Oncology eleven years ago, the division was a quarter of its current size, which now employs more than 40 faculty and 27 APPs.
Jeff has genuinely earned this time to embark on a new journey, and we wish him and his family all the best. We greeted Jeff's retirement with some sadness, but we are also happy for Jeff, who can now enjoy his own time.
Some of Jeff's new plans include traveling with his wife and family in their new camper across the country.
We thank Jeff for his many contributions to HemOnc over the past decade. On behalf of everyone in HemOnc, we wish him the best of luck!
~ Rachael Boston, Division Administrator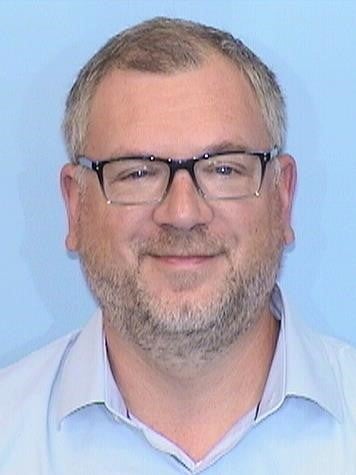 Welcome Matthew Sellman
Matthew Sellman joined Hematology/Oncology on November 21, 2022 as the Sr. Finance Generalist. Matt worked with Jeff to ensure a smooth transition prior to Jeff's retirement. We are delighted that Matt has joined our team.
---
UVA Cancer Center Receives Prestigious Award for Patient Care (CBS19)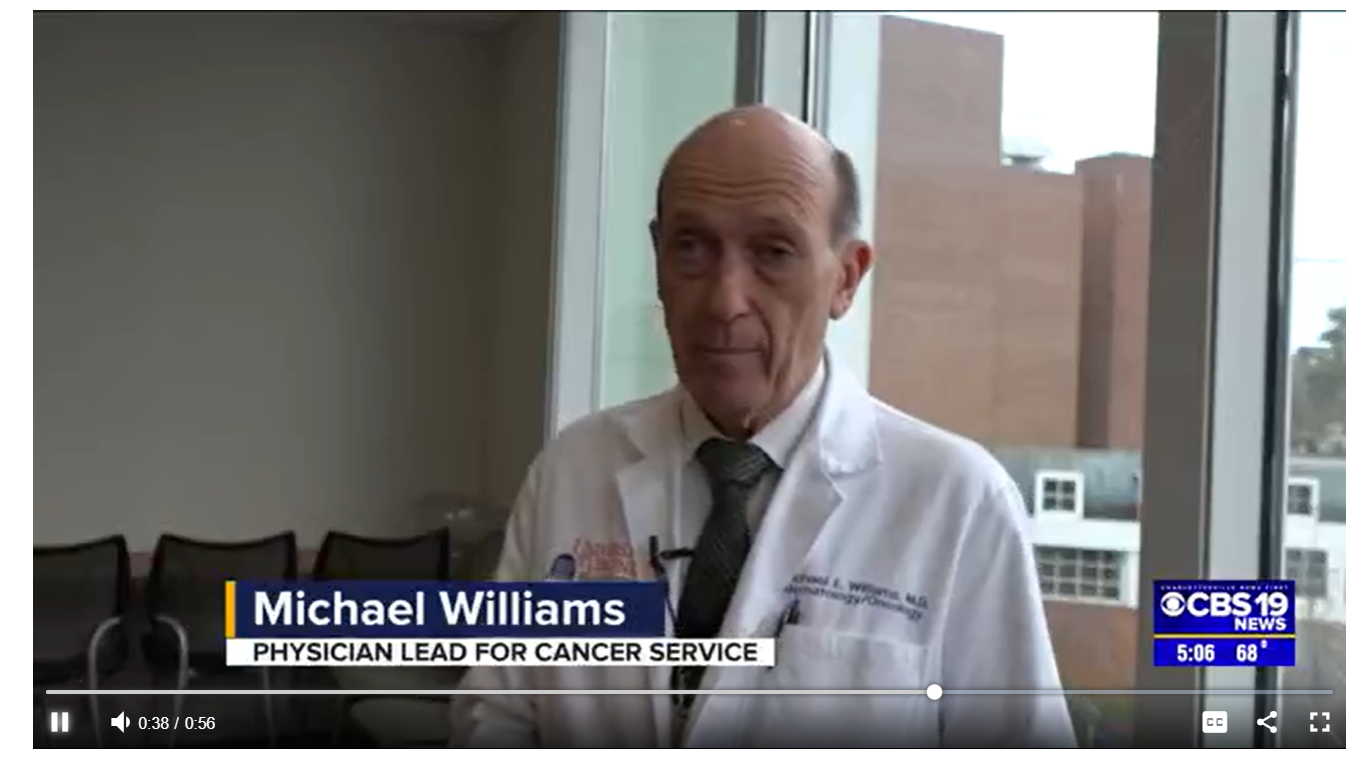 ---
To view PUBLICATIONS and PROFILES, go to April 2023 edition of Medicine Matters.
Filed Under: Basic Research, Clinical Research, Education, In the Know, News and Notes, Notable Achievements, Publications, Research
Tags: april, April 2023, April 2023 Medicine Matters, April 2023 Newsletter, April Medicine Matters Newsletter, Awards, Education, fellows, Hematology, medicine matters, newsletter, oncology, profile, profiles, Publications, Research, staff