Message from the Division Leadership Team: Curtis Argo MD, Andrew Copland MD, Neeral Shah MD, Anne Tuskey MD, and Andrew Wang MD
The Division of Gastroenterology & Hepatology has undergone several transitions over the last year, including a transitional leadership team during the national search and interview process for a new division chief. That process came to a very gratifying end in seeing Andrew Y. Wang, MD, Professor of Medicine, Section Chief and Director of Interventional Endoscopy, and Director of the Advanced Fellowship program at UVA, named as our new Division Chief. Dr. Wang assumes his new role on July 1, 2022.
We look forward to working with Dr. Wang to pursue our Division's clinical, educational, and research objectives in exciting and productive directions.
Luminal Section
The Luminal Gastroenterology Section of the Division has remained active and engaged in the clinical and academic missions of the Division of Gastroenterology and Hepatology at the University of Virginia. Clinical demand for GI services in diagnostic/therapeutic GI and colon cancer screening has been incredibly robust. Some of the niche areas our group focuses on include a cooperative (with Infectious Diseases) complicated C. difficile clinic, providing high-level small bowel care for occult bleeding, a full-service motility diagnostic and therapeutic lab, medical therapy of obesity, a specialty celiac disease clinic, genetic colon cancer/polyposis syndromes, and comprehensive care of neurologic and oncologic disease patients with need for endoscopic gastrostomy placement and care. The educational and academic missions of the Division also continue to thrive in our busy section. We maintain a commitment to supporting a robust fellowship program, and Amy Doran recently stepped into a more formal role in the fellowship as assistant program director. Within the medical school, many faculty provide in-class lectures for pre-clinical students. Jeanetta Frye continues her commitment to the medical student Foundations of Clinical Medicine course, while Dennis Kumral manages the gastroenterology and hepatology medical student and resident rotations. Andy Copland conducts hands-on endoscopy education for our fellows as well as serving as an instructor at regional and national hands-on courses. Moving forward, the group plans to continue growing to support our clinical practice. We currently have posted positions to grow through both hires of academic faculty and new advanced practice providers.
IBD Section
The Inflammatory Bowel Disease (IBD) section, comprised of Drs. Brian Behm, Esteban Figueroa, and Anne Tuskey, continues to see patients with Crohn's disease and ulcerative colitis from across the region. The IBD Program is also a participating site for several Phase 2 and 3 multi-centered treatment trials for Crohn's disease and ulcerative colitis.
Interventional Endoscopy Section
The Interventional Endoscopy section has actively hired and fostered their clinical and research missions. Drs. Ross Buerlein and Alex Podboy joined the interventional endoscopy team in the summer of 2021. The group expanded its clinical footprint to include another room to perform additional interventional endoscopy procedures. Our section has been very active in clinical research protocols involving the prevention of procedure-related pancreatitis (Drs. Andrew Wang and Dan Strand), EUS-guided measurement of portal hypertension (Dr. Vanessa Shami in collaboration with Dr. Zach Henry from Hepatology), biliary plectin sampling for refining cholangiocarcinoma diagnosis (Dr. Ross Buerlein), and implementing endoscopic bariatric interventions and a gastric per-oral endoscopic myotomy-based (POEM) program aimed at relieving gastroparesis, with a specific focus on post-lung transplant recipients (Dr. Alexander Podboy).
Hepatology Section
The Hepatology section has been very active in clinical research, engaging in trials involving NAFLD/NASH, PBC, PSC, alcoholic hepatitis, and liver fibrosis, led by physicians Steve Caldwell and Zachary Henry and lead clinical research nurse coordinator Jennifer Greene. Nicolas Intagliata has successfully formed a multicenter, multi-continent consortium to investigate the relationship between cirrhosis and peri-procedural bleeding risk, with an enrollment of over 1000 patients to date. Zach Henry has headed our Division's quality improvement efforts with the collaboration of Sierra West and team leaders in endoscopy, outpatient clinic, and inpatient medicine. Matt Stotts provided the primary clinical guidance for revising our liver transplant team's approach to transplant candidacy in alcoholic liver disease patients. Feng Su has teamed with Nico Goldaracena to create a new approach to Transplant Oncology with supportive collaborations with medical oncology, radiation oncology, and interventional radiology. Curt Argo and partners Nico Goldaracena and Anita Sites (Liver Transplant) and A.J. Pesch (Radiology) successfully performed 12 living donor liver transplants (LDLT) with continued exceptional outcomes, our program's highest annual output of LDLTs to date. Dr. Argo also assumed the leadership role of medical director of liver transplantation in fall 2021. Dr. Neeral Shah has continued his tradition of excellence in leading the hepatology portion of the GI/Hepatology pre-clinical UVA School of Medicine curriculum and spearheading UVA Health's refresh of the organization's mission statement and vision.
New Hires
Drs. Alex Podboy and Ross Buerlein joined the UVA Interventional Endoscopy group in 2021.
Dr. Brian Wentworth joined the Hepatology group as a clinical instructor in 2021 and completed a Master's degree in health evaluation sciences. He will begin a tenure-track position as an Assistant Professor in the summer of 2022.
Highlights
Dr. Amy Doran was awarded a Department of Medicine Award for Excellence in Teaching and was inducted into the Academy for Excellence in Education.
Dr. Curtis Argo was awarded a Department of Medicine Award for Clinical Excellence for the achievements of the living donor liver transplant program, which reached its highest volume in program history (12 transplants in 2021-2022) with continued excellent outcomes in cooperation with his co-director Nico Goldaracena.
Dr. Zachary Henry was awarded a Department of Medicine Award for Excellence in Teaching related to his educational efforts in the inpatient hepatology consult service, hepatology outpatient clinic, and endoscopy.
Dr. Nicolas Intagliata was awarded a Department of Medicine Award for Clinical Excellence based on high productivity and patient satisfaction in his inpatient and outpatient hepatology practice.
Dr. Neeral Shah was awarded a Department of Medicine Award for Excellent in Mentorship for his continued efforts at providing multi-level mentorship to UVA medical students, medicine residents, GI/Hepatology fellows, and faculty colleagues across divisions.
Several luminal GI faculty fulfill important roles through service on various national committees, including ASGE Technology Committee (Dr. Andrew Copland), ASGE Practice Operations Committee (Dr. Amy Doran), ACG Training Committee (Dr. Jeanetta Frye).
Dr. Andrew Wang served as Chair of the ASGE International Clinical Symposia Committee and Chair of the AGA Clinical Practice Updates Committee.
Dr. Cindy Yoshida was recognized this year for her outstanding work with colon cancer screening outreach and the program here at UVA by receiving the 2021 80% In Every Community National Achievement Award from the National Colorectal Cancer Roundtable.
Andrew Wang MD Named As Chief of the Division of Gastroenterology and Hepatology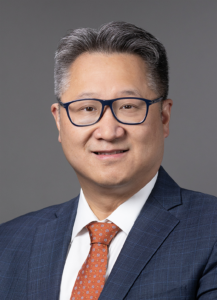 After a national search, Dr. Andrew Wang, Professor of Medicine at the University of Virginia School of Medicine, has agreed to serve as the next Chief for the Division of Gastroenterology and Hepatology. In this role, Dr. Wang will lead a nationally and internationally recognized faculty in expanding gastroenterology and hepatology services and continuing to build scholarly activities and collaborations. He will build on the considerable strengths of the Division and continue its tradition of excellence as we develop new programs and enhance operations and existing research, educational, and clinical programs. As you will read below, Dr. Wang is an accomplished clinician and scholar, and we are fortunate to recruit him for this critical role.
Dr. Wang currently serves as Chief of the Section of Interventional Endoscopy in the UVA School of Medicine and Director of Interventional Endoscopy at the UVA Medical Center. He graduated from the UVA School of Medicine and completed his medicine residency at the McGaw Medical Center of Northwestern University and his GI fellowship at the University of Pennsylvania. Dr. Wang returned to UVA in 2007 to complete an advanced endoscopy fellowship, and he has been on the UVA School of Medicine faculty ever since.
Dr. Wang has been a pioneer in advanced GI endoscopy and has held various leadership roles in Endoscopy at UVA since 2009. He has successfully directed the UVA Advanced Endoscopy Fellowship Program for over a decade and continues to mentor graduates, many of whom have become leaders in academic medicine nationwide. Dr. Wang has been honored with numerous awards, including the Dean's Award for Clinical Excellence (2012) and faculty induction into the UVA Chapter of the Alpha Omega Alpha Honor Medical Society (2021).
Dr. Wang's academic passion has been to care for patients by performing advanced endoscopy and fostering endoscopic interventions' safety and efficacy through education and clinical research. Dr. Wang participates in NIH-funded trials, has delivered more than 100 presentations in the U.S. and internationally, and co-authored over 100 peer-reviewed manuscripts. Dr. Wang is a Fellow of the AGA, ACG, and ASGE and the immediate Past-President of the Virginia Gastroenterological Society. He serves as Chair of the AGA Clinical Practice Updates Committee, is on the Editorial Review Board of Gastroenterology, and just completed a term as Chair of the ASGE International Clinical Symposia Committee.
Andy, his wife Esther, a graduate of the UVA McIntire School of Commerce, and their three children enjoy traveling, spending time at the beach, fishing, hiking, trying new restaurants, and visiting family and friends.
Please welcome Dr. Wang into this role, which he assumes as of July 1, 2022. We are grateful for his service and look forward to working with him.
CLINICAL AND RESEARCH UPDATES
Luminal Section
Dr. Cynthia Yoshida has headed the UVA Comprehensive Cancer Center's CRC screening program, which was recently awarded the Hoos Building Bridges Award for its "commitment to combat colorectal cancer by working diligently to develop screening programs, research projects, and community engagement opportunities." Over the last year, the CRC screening team upgraded the non-invasive CRC screening options at UVA to a higher sensitivity/specificity Polymedco FIT. It facilitated Cologuard® ordering/results and combing CRC screening modalities into a single order set in EPIC to improve the ease of ordering CRC screening. We improved the UVA CRC screening website for patients and providers and began a program to educate nurses in ordering CRC screening to expand the CRC screening education team. Our team received funding from the American Cancer Society to evaluate CRC screening in two academic primary care clinics: Internal Medicine (UMA) and Family Medicine (PCC), to survey practitioners about current practices, implement clinic-directed evidence-based interventions, and measure their effect on screening rates. These interventions resulted in a >200% increase in CRC screening orders at the University Medical Associates Clinic. Commitment to community outreach and engagement is paramount to UVA's Comprehensive Cancer Center mission. Our team was also awarded a Virginia Tobacco Region Revitalization Commission (TRRC) Grant to provide uninsured patients with positive stool-based (FIT) CRC screening with a fixed rate colonoscopy performed at UVA at no cost to the patient. To date, over 1,500 stool-based CRC screening (FIT) tests have been provided, and at least 44 colonoscopies have been performed. In addition to this grant project, during March CRC Awareness Month, the team has represented UVA in print and media (radio/television/social media) to promote this initiative. Finally, we created a "concierge" CRC screening service advertised to all UVA employees during March CRC Awareness month. Over 100 employees requested CRC screening in March 2022. The UVA employees who participated came from all over grounds and were able to connect with UVA clinicians who provide the care to help personalize the screening process.
Dr. Dennis Kumral has been developing a celiac disease specialty practice in the DHC clinic in partnership with our registered dietician, Mallory Foster, RD. We have applied for the Society for the Study of Celiac Disease (SSCD) Unit Recognition and, if accepted, would be one of two celiac disease centers in the region. Additionally, we plan to be a clinical trial site for new non-dietary pharmaceutical therapies for managing symptoms in celiac disease patients on a gluten-free diet. Dr. Kumral was recently interviewed by NewsRadio WINA to raise awareness about the diagnosis and management of celiac disease.
IBD Section
The IBD Program participates in Qorus, a national initiative sponsored by the Crohn's and Colitis Foundation focused on improving the quality of IBD care by tracking performance and outcomes using patient-centered metrics.
Dr. Brian Behm leads UVA's multidisciplinary Complicated C. difficile Infection (CDI) Clinic and Dr. Cirle Warren (Division of Infectious Disease). UVA's clinic is one of two referral centers for FMT for CDI in Virginia. The group has been active in NIH studies and industry clinical trials evaluating microbiome-based therapies. They have also developed an inpatient FMT protocol for fulminant C difficile patients.
Hepatology Section
Dr. Brian Wentworth has been investigating the clinical phenomenon of adrenal gland dysfunction in patients with cirrhosis. Under the mentorship of Dr. Zachary Henry and Dr. Helmy Siragy (Division of Endocrinology & Metabolism), Dr. Wentworth was awarded the 2021 AASLD Clinical, Translational, and Outcomes Research Award. He is currently the PI on a prospective study investigating the mechanisms underlying adrenal insufficiency in patients with decompensated liver disease.
Dr. Feng Su has led the development of a Transplant Oncology clinic to help increase liver transplant access for patients with liver tumors.
Dr. Matthew Stotts worked collaboratively with Transplant Social Work and Addiction Medicine teams to update and better specify the UVA Liver Transplant team's approach to transplant candidacy for alcoholic liver disease patients, emphasizing a more individualized, relapse risk-based approach rather than the standard "6 months of sobriety" requirement traditionally used at many centers.
Dr. Nicolas Intagliata is in the closing stage of his multicenter, international prospective study of procedure-related bleeding and transfusion practices in patients with cirrhosis and portal hypertension.
Our hepatology team has implemented an urgent outpatient clinic visit triage mechanism that helps provide general and transplant consultative care on a time-sensitive basis according to the urgency of the request. This has been successful in helping to maintain a manageable wait time for clinic access to hepatology care.
Interventional Endoscopy Section
Dr. Ross Buerlein has developed a project assessing cell-surface plectin staining (via immunohistochemistry) in ERCP-directed biliary brushings and biopsies in cases of indeterminate biliary strictures to improve diagnostic capabilities of ERCP for cholangiocarcinoma. Currently, ERCP-directed samples of indeterminate biliary strictures have a very low sensitivity for diagnosing cholangiocarcinoma, deadly cancer typically diagnosed at late stages with limited treatment options. Earlier detection would be a significant advancement in this field, and cell-surface plectin may hold the key to this. Plectin is an intracellular structural protein inside most human cells. Still, work in Dr. Kim Kelly's lab at UVA has shown that malignant cells of hepatopancreatic biliary origin will express plectin on their cell surface. Stains of surgically resected have been positive for this. The cancer center has recently started a drug trial targeting this cell-surface protein in patients with pancreatic cancer.
Dr. Alexander Podboy is interested in expanding access to endoscopic bariatric therapies, which have emerged as non-surgical, minimally invasive interventions with the potential to combat obesity with safe, clinically meaningful weight loss.
He anticipates expanding the endoscopic bariatric practice here at UVA by offering various novel weight loss procedures such as endoscopic sleeve gastroplasty (ESG), intragastric balloon therapy, and transoral endoscopic reduction therapy (TORe). Additionally, gastroparesis after lung transplantation is a significant problem as gastroparesis complications may promote the occurrence of episodes of graft rejection. Recent advances in endoscopic tunneling techniques have led to the development of a novel treatment entitled gastric per-oral endoscopic myotomy (G-POEM), minimally invasive treatment for post-lung transplant-induced gastroparesis that involves endoscopically tunneling between the layers of the stomach and cutting the pyloric muscle ring to help alleviate delayed gastric emptying. In concert with the lung transplantation team, Drs. Alexander Podboy and Andrew Wang are developing the G-POEM program at UVA and currently perform the procedure in post-lung transplant patients with severe gastroparesis.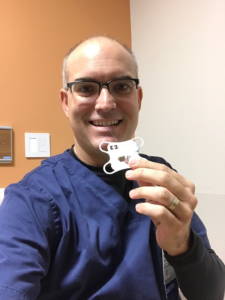 Dr. Bryan Sauer's current clinical and research interest is in the field of eosinophilic esophagitis. Clinically, he founded a multidisciplinary Eosinophilic Esophagitis Program with Dr. Emily McGowan (Division of Allergy & Immunology) in 2016, which has seen extensive growth over the past five years. In 2020, the EoE Program was awarded an American College of Gastroenterology Clinical Research Award Grant that has been used to understand the pathophysiology of EoE, particularly related to IgG4 levels. The program is currently one of the only institutions in the United States who use a cytosponge for mucosal assessment of the esophagus for EoE. Dr. Sauer also is the team leader for the American College of Gastroenterology GRADE team and has been involved in numerous ACG Practice Guidelines as a GRADE methodologist, including guidelines on Barrett's Esophagus, Management of Anticoagulants and Antiplatelets in Endoscopy, Colorectal Cancer Screening, Chronic Pancreatitis, and Ulcerative Colitis. (See Dr. Sauer demonstrate the cytosponge)
Dr. Vanessa Shami brought to UVA a novel use for EUS-FNA to assess portal hypertension using direct, transenteric, intravascular pressure measurements of the portal vein and hepatic vein to calculate hepatic vein pressure gradient in evaluating portal hypertension. This innovation also allows for transenteric liver biopsies and esophageal and gastric variceal surveillance to be performed all in one procedure session. Mark Radlinski presented their initial clinical experience as an oral presentation at Digestive Diseases Week 2022 in San Diego, CA.
Dr. Daniel Strand has continued to lead the UVA National Pancreas Foundation (NPF) Center for Pancreatitis care and successfully renewed UVA's status as an NPF Center. Additionally, Dr. Strand obtained a UVA designation as an NPF Center for Pancreatic Cancer care.
Dr. Andrew Wang has continued to serve as an adjudicator for the NIH-funded Stent vs. Indomethacin for Preventing Post-ERCP Pancreatitis (SVI) trial and as the UVA site PI for the NIH-funded SpHincterotomy for Acute Recurrent Pancreatitis (SHARP) trial.
Additional Research-Related News and Highlights
The GI/Hepatology, Clinical Research section, consists of a core of eight Clinical Research Coordinators now working on twenty-three different therapeutic and diagnostic protocols overseen by twelve faculty Physicians. The work is self-sustained under the direction of CRC Manager Jennifer Greene RN, BSN, and Dr. Stephen Caldwell, Director. Current clinical trials include therapeutics for fatty liver, autoimmune liver disease, cirrhosis (Caldwell, Henry, Argo, Shah), inflammatory bowel disease (Tuskey, Figueroa, Behm), prevention of procedure-related pancreatitis (Wang, Strand), and EUS-guided measurement of portal hypertension (Shami, Henry). There are several new clinical studies in development for a wide variety of potentially severe Liver and GI diseases, including cutting-edge studies of gene therapy for Wilson disease and hyperbaric therapy of refractory Ulcerative Colitis as well as immunomodulatory therapy, which offers a potential cure for PBC (an autoimmune liver disease) and celiac disease (Kumral). Investigator-initiated studies include an international consortium started at UVA (Intagliata), which focuses on bleeding risk in liver disease patients undergoing various procedures involving over 1000 patients from centers in North, South, and Central America, a consortium of centers with a focus on strategies in managing gastric variceal bleeding (Henry) and studies of disordered cholesterol and hepatic lipoprotein metabolism in patients with more advanced liver disease (Wentworth). Almost 100 patients are involved in current treatment trials, and nearly 200 additional patients are engaged in ongoing observational studies.
Important interdisciplinary collaborations include work with Interventional Radiology in Hepatocellular Cancer therapy, Allergy and Immunology in the care of Eosinophilic Esophagitis (Sauer), and the Division's work in supporting innovative trials in Liver Transplantation, especially for organ preservation (Argo, Pelletier, Goldaracena) as well as Basic Science collaboration with colleagues in Pharmacology (Schulman, Caldwell) studying advanced models of disordered liver fat metabolism.
Historically, clinical research in the GI/Hepatology division has been sustained for over 35 years. Early studies included gut motility, biliary diseases, therapeutic interventions, inflammatory bowel disease and therapeutics for viral hepatitis C and B, and work with gastric variceal bleeding and hepatitis B prevention after liver transplantation. Early work also closely involved extensive studies of Helicobacter pylori which contributed to the Nobel Prize awarded to our Alumnus Dr. Barry Marshall.
EDUCATIONAL UPDATES
2022 – 2023 Incoming Fellows

Advancement of First-Year Fellows
With the start of a new academic year comes the promotion of our first-year fellows to second-years Christy Gilman, Leland Stratton, Lindsey
Bierle, and Rebecca Haug (pictured below left). The fellows all participated in the American Society for Gastrointestinal Endoscopy Society first-year fellows' simulation program held in Chicago, IL, during the summer of 2021.
New Senior Fellows
Our current second-year fellows will be starting their final year of GI fellowship training this upcoming July – Chris Young, Rob Schenck, Zachary Dickson, and Kelly Diaz (pictured below right). The new chief fellow in the Division will be Chris Young.
Graduating Fellows
With the end of the academic year, it is bittersweet to say goodbye to our graduating fellows. We are excited to announce their plans for the upcoming year (pictured at right in front row)
• Interventional Endoscopy: Yang Lei will be joining the faculty of the University of Calgary as an interventional endoscopist
• Mark Radlinski will be staying as UVA's 4th-year advanced endoscopy fellow
• Lauren Evers-Carlini will be staying at UVA to complete a 4th-year transplant hepatology fellowship
• Edward Oldfield will be joining a practice in Virginia Beach, VA, and joining the faculty at Eastern Virginia Medical System (EVMS)
• Benjamin Robey will be joining a practice in the Raleigh, NC area practicing general gastroenterology
• Transplant Hepatology – Jennifer Miller will be joining the faculty at the VCU Richmond VA as an attending hepatologist
Some of the 2022 awards from Graduation (voted on by the fellows)
• Fellow MVP award – Mark Radlinski
• GI Attending Educator of the Year – Vanessa Shami
• GI Endoscopy Educator of the Year – Daniel Strand
IMPORTANT EVENTS
UVA Regional GI/Hepatology Conference
In March 2022, almost two years from our last in-person regional conference, the UVA GI Division hosted attendees from around the state of Virginia for its annual UVA Regional GI Course at the Boars Head Inn. Drs. Neeral Shah and Dennis Kumral directed the course, and with over 90 attendees, it was a resounding success.
Infographics for Medicine
In January of 2022, a new resource was released in medical education, "The Infographic Guide to Medicine," edited by Dr. Neeral Shah. This is the first collection of infographics developed for medical trainees. The resource has 600 infographics covering many different areas of medicine. It has been purchased by 98% of medical schools around the United States on the Access Medicine platform. Dr. Shah has worked with the publisher to translate all 600 cards into Spanish, and they are now also available on Access Medicina for medical schools in Central and South America.
DDW 2022 Presentations
With the return to in-person national meetings, many in the GI division attended the international conference for GI in San Diego, CA – Digestive Disease Week – DDW. UVA's GI Division was responsible for 21 oral presentations. The faculty who presented at DDW included Drs. Zach Henry, Vanessa Shami, Cynthia Yoshida, Andrew Wang, Daniel Strand, Ross Buerlein. UVA was also honored to have two fellows provide oral presentations of the research, Drs. Rob Schenck (gastric cancer staging with EUS) and Mark Radlinski (EUS-FNA as an innovative tool to measure hepatic venin pressure gradient and perform transenteric liver biopsies), and one resident with an oral presentation, Matt Schliep (association of age with outcome in transjugular intrahepatic portosystemic shunt (TIPS)).
ACG Regional Course
In September, the American College of Gastroenterology (ACG) and the Virginia GI Society hosted the annual Williamsburg Regional Conference in Williamsburg, VA. The conference was directed by the current ACG Virginia Governor, Dr. Anne Tuskey. The conference was held virtually but had excellent attendance for the exceptional lineup of speakers.
Endoscopy Outreach in Guatemala
Dr. Bryan Sauer has developed an endoscopy outreach program in rural Guatemala with the help of a nonprofit organization, Central America Outreach & Endoscopy (caendoscopy.org). Despite several trips being canceled and/or postponed due to COVID, a team of endoscopy nurses, techs, nurse anesthetists, and gastroenterologists returned to Guatemala for the third time to provide gastroenterology consultation and endoscopy procedures, providing care to over 55 patients during a week in April 2022. A team plans to return in September 2022 and February 2023.
In Memory of Stacey L. White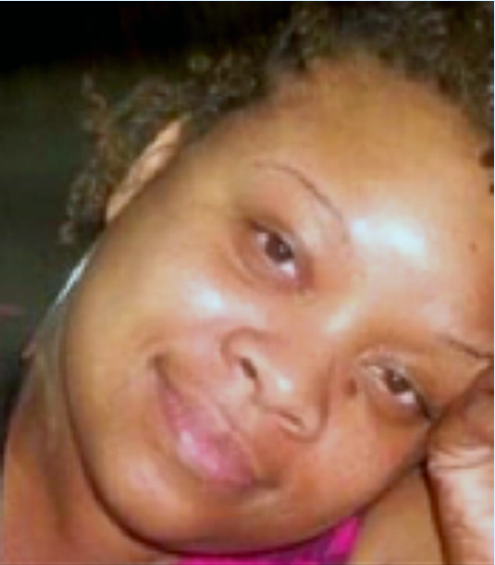 Stacey Latrice White (December 25, 1980—March 11, 2022) was an integral member of the Division of Gastroenterology and Hepatology, in the Department of Medicine, at the University of Virginia.
Stacey White first joined the Division of Gastroenterology and Hepatology in 2008 as an administrative assistant and quickly became a vital part of our Division and practices. Her friendly, kind demeanor and hard work made her our go-to person, a Senior Administrative Assistant, and an integral part of the Division. Stacey's roles included assisting the Division Chief, scheduling, and serving as Coordinator for the Advanced Endoscopy Fellowship program. Her work touched many people, including patients, administrators, and healthcare workers. She endlessly strived to care for everyone around her, as she did for her adored son, Khamden.
Stacey always spoke of her church, her family, sports, and her son Khamden, who is currently in high school. In honor of her more than ten years in the Division and her more than 18 years at the University of Virginia, a GoFundMe account to support her son's education was created and is accepting donations.
Stacey was also a devoted member of Shiloh Baptist Church, where she served as a member of the Sunbeam Choir and the director of the Youth Choir. She also served on the Ushers Board. Stacey had a way with the youth; they all naturally loved her.
Stacey is survived by her beloved son Khamden RaShawn Hill, her parents Larry and Mary White, her brother Chad White, sister-in-law Javanov Barksdale-White, niece Meyah Brichelle Barksdale Carter, nephew Chazz Barksdale White, two "adopted" sons Bobbie Gardner and Quentin Spellman, 2 "adopted" nieces Delita and LaTrice Johnson, Khamden's father, Steven Hill. Stacey was a beloved member of our Division. We all admired her kindness, dedication, wonderful attitude, and spirit. Her work touched the lives of many, and we will miss our good friend dearly.
Filed Under: Basic Research, Clinical Research, Education, In the Know, News and Notes
Tags: faculty, GASTROENTEROLOGY, GI, hepatology, July 2022, July Medicine Matters, July Medicine Matters 2022, medicine matters, newsletter, profile, profiles, Publications, Research, staff