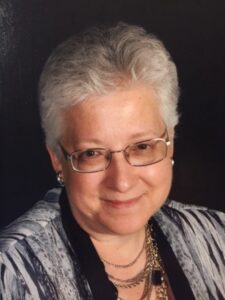 By C. Russ Manley
We recently celebrated another milestone of the career for a member of the department. Rosalyn Kniss has retired as the division administrator for Hematology and Oncology, effective September 25, 2021. After many years in laboratory operations, Ros joined us from the University of Chicago; she succeeded Andrew Bowen and Cynthia Smith as previous division administrators. Her initial physician partner was Dr. Geoff Weiss. She also served under Dr. Michael Williams and Karen Ballen.
When Ros started in 2012, the division consisted of twelve physicians and two advanced practice nurses. Ros played an essential role in developing a multi-year workforce development plan that has allowed the division to more than quadruple in size in less than her decade of service. She was always an unwavering advocate for the faculty and staff of the Hematology and Oncology division.
Immediately upon retirement, she will visit her family in Chicago, catch a few cultural events and wish the White Sox had made the playoffs! Upon his near retirement as Provost of Eastern Mennonite University, Ros and Fred have many plans for the future. Ros reports having just gotten her e-bike and many other things in her next chapter outline. We wish Rosalyn Godspeed and happiness with her pursuits of old and new interests!
Filed Under: DOM in the News, News and Notes, Notable Achievements
Tags: medicine matters, October 2021, October 2021 Medicine Matters, October Medicine Matters Newsletter, oncology, profiles, staff