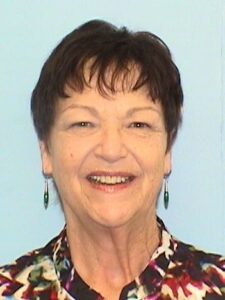 It's with mixed feelings of sadness and happiness that we announce that after so many years of service Pam Schaefer (Division of Infectious Diseases and International Health) will be retiring at the end of September. There are no amount of words that could express fully Pam's tremendous contributions to the success of the Division and the Department of Medicine. To simply say she is a team player is a huge understatement. Pam has taken a lot of us, within and outside of the Division, under her wing and taught us most of what we know today, and she has done so with open arms and kindness.
In addition to managing multiple grant portfolios for multiple faculty in the Division, Pam has expertly managed our T32 training grants and has taken it upon herself to train others in the Division and Department on what she has learned over the years. As Dr Petri, the PI on the T32s has stated, it will be so hard to imagine these programs without her. This is true not only with the T32s but with every program that pam is involved in. She has on several occasions served on many Division, Department, and University-wide committees aimed at improving our processes and operations. Her shoes will be difficult to fill.
We cannot thank Pam enough and she will be greatly missed. We wish her the best as she embarks on this next chapter of her life.
Unfortunately, due to COVID-19 group gathering restrictions, we cannot bring everyone together to celebrate Pam, but rest assured we will find creative ways to celebrate her and all that she has done for the ID Division.
Please wish her well and thank her for her many years of service.
Filed Under: News and Notes, Notable Achievements
Tags: ID, Infectious Diseases & International Health, medicine matters, profile, September 2020, september medicine matters, september medicine matters newsletter, staff