Author:
School of Medicine Webmaster
11/24/2015
It gives me great pleasure to announce the appointment of Elizabeth Molina, M.B.A., as Department of Pediatrics Administrator. Liz will succeed Stephanie Bingler in this role, in view of Stephanie's…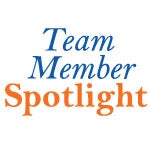 Congratulations, Kristen Hojnowski!
11/24/2015
It is with great pleasure and pride that I can announce that the Blizzard Award Committee has unanimously chose Kristen Hojnowski as this year's recipient of the Robert M. Blizzard…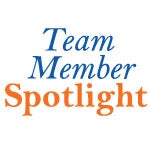 10/7/2015
Nancy, our nurse on the L and D Unit, Post Care was one of the most kind, loving, adequate care giver I have come across! She was a jewel to…
Congrats, UVA Pediatric Resident Team!
9/30/2015
The UVA pediatric resident team of David Finkler, Ben Simson, Julia Sohn and Stephanie Waterhouse won the annual state wide Pediatric Resident All-Play Competition at the KDH CME Donald Lewis…
Fall Professional Development Series
9/16/2015
From Anne Williams: Dear All – the office of Organizational Learning and Development is pleased to announce the schedule for 2015 Fall Professional Development Series. As noted previously, we are…
School of Medicine Faculty Development Program
9/16/2015
From Sue Pollart: I write to invite you to participate in the School of Medicine Faculty Development Program during the fall 2015 and spring 2016 semesters. With the creation of…
School of Medicine Admissions Committee
9/16/2015
From Randy Canterbury: Dear Colleagues, I write to solicit self-nominations to serve on the School of Medicine Admissions Committee. We have an unexpected "last minute" vacancy on the committee which I'd…