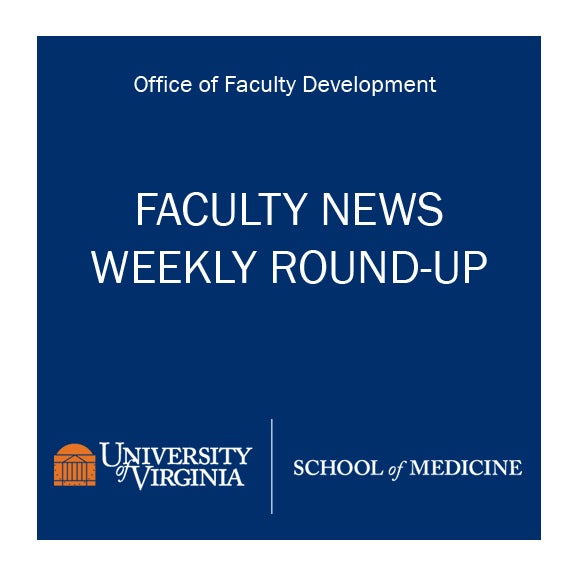 UVA SOM Faculty News Weekly Round-Up
June 9, 2019
• Comprehensive stroke centers provide advanced care around the clock
Congratulations to Mete Civelek, PhD, Assistant Professor of Biomedical Engineering, who has been granted a $300,000 Transformational Project Award from the American Heart Association!
Mete uses big data analytics to understand the molecular pathways of disease and to develop personalized medicine approaches to cardiovascular disease and cancer. The Transformational Project Award will help fund research by Mete and his team to identify novel therapeutic targets for atherosclerosis.
Read more: https://bit.ly/2QWMhKz
• Community Partnered Medicine Elective Rolls Out This Summer
Starting in summer 2019, a new elective — Community Partnered Medicine — will become the latest addition to UVA School of Medicine's fourth-year curriculum. It has been designed to prepare medical students to work with underserved, vulnerable populations and patients who face social barriers and challenges like accessing healthcare, obtaining medication, and having good sources for nutrition.
Read more: https://news.med.virginia.edu/…/community-partnered-medici…/
—
Did we miss something? If you have UVA SOM faculty news to share, please email christa@virginia.edu.
Filed Under: Faculty News Weekly Round-Up, News