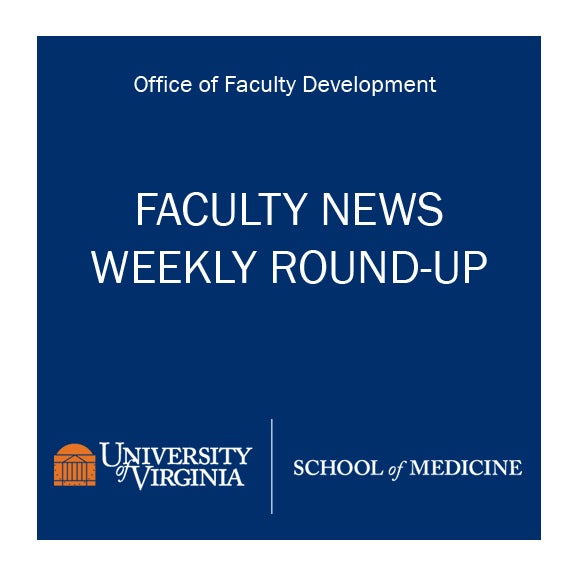 UVA SOM Faculty News Weekly Round-Up
May 31, 2019
• Comprehensive stroke centers provide advanced care around the clock
Dr. Nicole Chiota-McCollum, medical director of the UVA Comprehensive Stroke Center, wrote in the Daily Progress about the importance of having a certified comprehensive stroke center in our community.
Read Dr. Chiota-McCollum's article: https://www.dailyprogress.com/…/article_290af8ae-7da8-11e9-…
• UVA House Call: Dr. Darrin Clause on Vascular Disease
Listen to Darrin Clause, MD, FACS, chief of the Division of Vascular and Endovascular Surgery, discuss vascular disease: https://www.nbc29.com/UVA-House-Call
—
Did we miss something? If you have UVA SOM faculty news to share, please email christa@virginia.edu.
Filed Under: Faculty News Weekly Round-Up, News