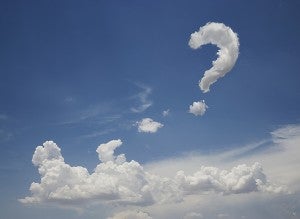 In his book "The end of diversity as we know it: why diversity efforts fail and how leveraging difference can succeed," Darden Professor Martin Davidson argues that leveraging difference can be what drives an organization from ordinary to excellent. This argument raises the questions for our own organization around difference: Do we see difference? Do we embrace difference? Are we afraid of difference? Do we capitalize on difference? How does it feel to be different? How do we treat those who are different? And — by the way — different from whom or what?
As we strive toward excellence, we must understand the attitudes and experiences of the diverse members of our organization. In the coming weeks we will launch a Diversity Engagement Survey. The survey, just under 40 items in length, can be completed in ten minutes or less and addresses issues such as access to opportunity, appreciation of individual attributes, and respect. We invite you to contribute your thoughts by your participation in the survey. And we hope that you will join the discussions that follow the survey's administration — discussions that will be informed by consultations with national leaders in diversity and inclusion.
We leverage difference all the time: our outpatient offices aren't staffed only by doctors, our clinical environments take advantage of the progressive skill development of our trainees, and our classrooms benefit from what students from varying backgrounds can teach each other. Where are we missing opportunities to honor (and exploit) our differences and grow into a truly excellent organization? Let's find out!
Susan M. Pollart, MD, MS
Ruth E. Murdaugh Professor of Family Medicine
Senior Associate Dean for Faculty Affairs and Faculty Development
Filed Under: Faculty