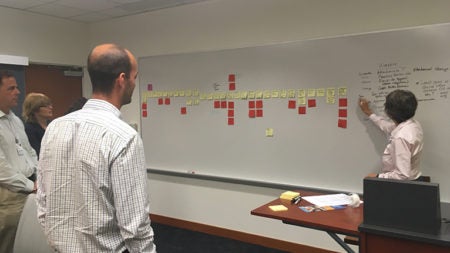 The School of Medicine's objectives are to advance our education, research, and clinical care missions and to ultimately serve our "waiting" patients – those who may be waiting on a cure, waiting to see a physician, or waiting on the next generation of physicians.
One of the key priorities of the Dean's office is to improve organizational structures and processes in service to the faculty and staff who advance our missions. We established "Be Smart" to build the culture of problem solving and continuous improvement. Like Be Safe — the Health System's program for creating an environment of unmatched patient and team-member safety — Be Smart uses lean principles in the administrative setting.
Lean methodology is a systematic process for reducing non-value-added activities. It uses best practices such as standard work, A3 problem solving, and data-driven decision making to enable us to be more efficient with limited resources.
Be Smart encourages us to constantly challenge ourselves to answer the question, "How can we be better tomorrow? Even if only a little?" Be Smart's official kick-off was two years ago. We started in the Dean's office first to test and refine the program. Since implementing continuous improvement, approximately 160 improvement projects have been completed and 40 others are underway. As a result of those efforts:
3,600 non-value-added hours have been eliminated from processes.
63 standard operating procedures have been established.
$10,000 in annual supply and material costs have been reduced.
All these efforts reduce administrative burden for faculty and staff as you can see in these recent examples: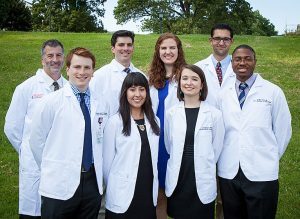 Connecting to the Waiting Patient: Improving MSTP Interviewing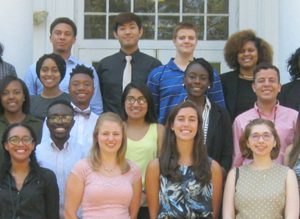 Connecting to the Waiting Patient: SRIP Benefits from an A3 Workout

If you are interested in learning about the lean methodology, contact Mike Danzi, SOM Process Excellence Leader, at 434.924.8464 or mad9ub@virginia.edu and watch the Dean Office Blog for future details on the Be Smart program (there are prizes and a trophy!).
Our greatest resource at the School has always been you and your colleagues. You are empowered to tell us where things can be improved. You know the work best.
Thank you to everyone who is embracing and supporting this effort!
Katherine L. Peck, MBA
Chief Operating Officer
Filed Under: Operations