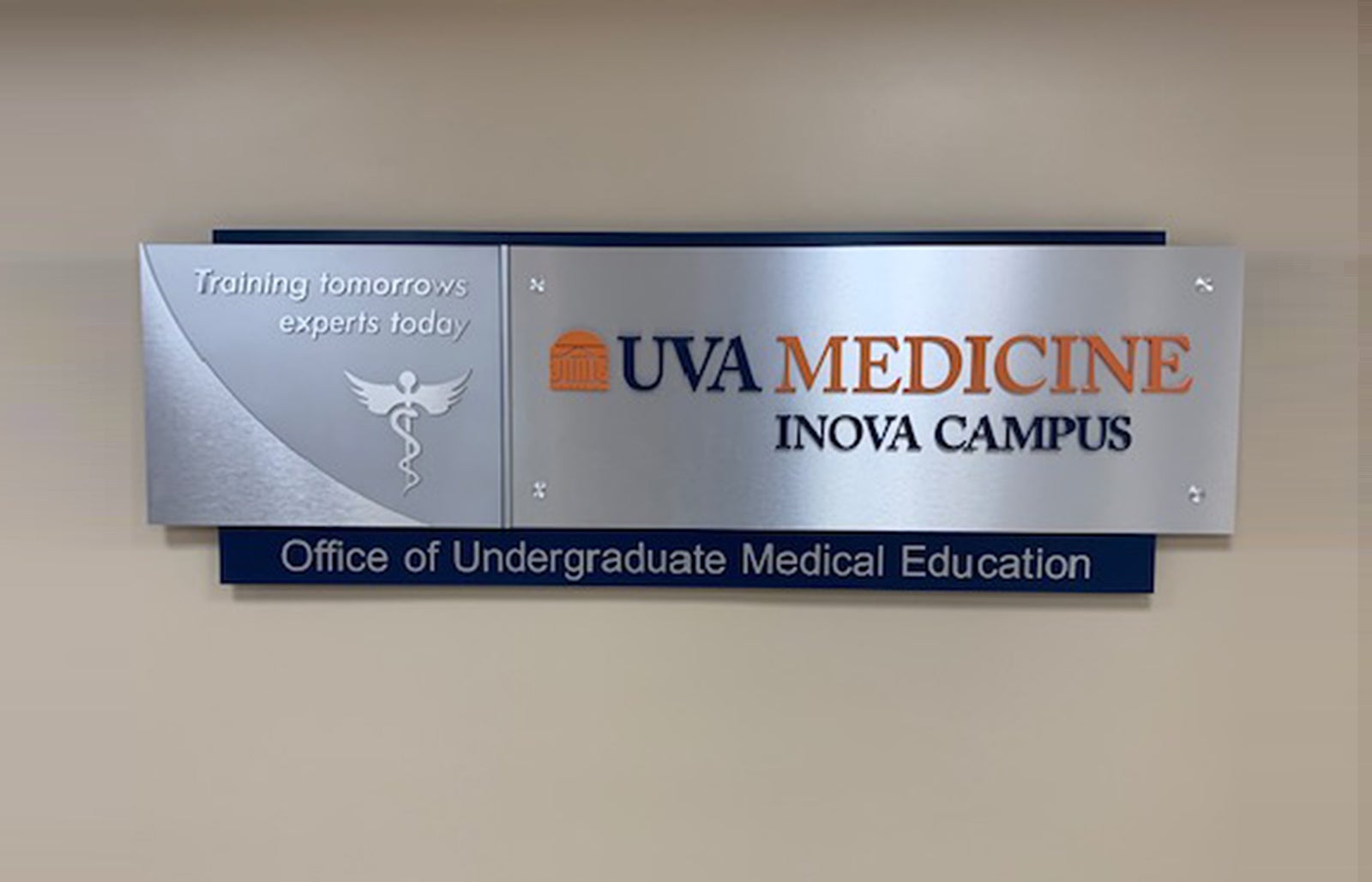 As you read this, second-year UVA School of Medicine students in Pinn College will be starting their clerkships at our Inova Regional Campus in northern Virginia. Their arrival represents four years of planning, preparation, coordinating, scheduling, meetings, educating, learning, and unprecedented teamwork.
Over the next couple of weeks, the second-year students of Pinn College will be taking the Transitions Course, which moves them into their third year of medical school. Their clerkships officially begin on March 1. Between now and May 2023, when they walk The Lawn at graduation, more than 400 appointed Inova faculty will educate these 36 students.
The opportunity for our students to study within a large health system like Inova will be invaluable in their education as physicians. The students will perform the same three 13-week core clerkship blocks, as if they were in Charlottesville, and the more urban Inova setting will provide comparable clinical experiences in a more diverse environment.
Millions of moving parts and decisions transformed the idea of an Inova Campus into reality. Sitting back and looking at the whole picture, of the accomplishment in standing up this regional campus, is staggering. A lot of hard work and innovation went into creating and mirroring our educational, administrative, and IT structures (to name just a few). Our teams here and in Fairfax should be commended.
There are not enough electrons on the internet for me to express the breadth and depth of my gratitude to those who worked on creating the UVA School of Medicine Inova Campus. Despite some significant challenges over the past four years, our teams performed spectacularly in overcoming them. I look forward to years of collaboration in training the physicians of tomorrow with our partners at Inova.
Congratulations to all — and good luck to the Class of Pinn23!
R.J. Canterbury, MD, MS, DLFAPA
Wilford W. Spradlin Professor
Senior Associate Dean for Education