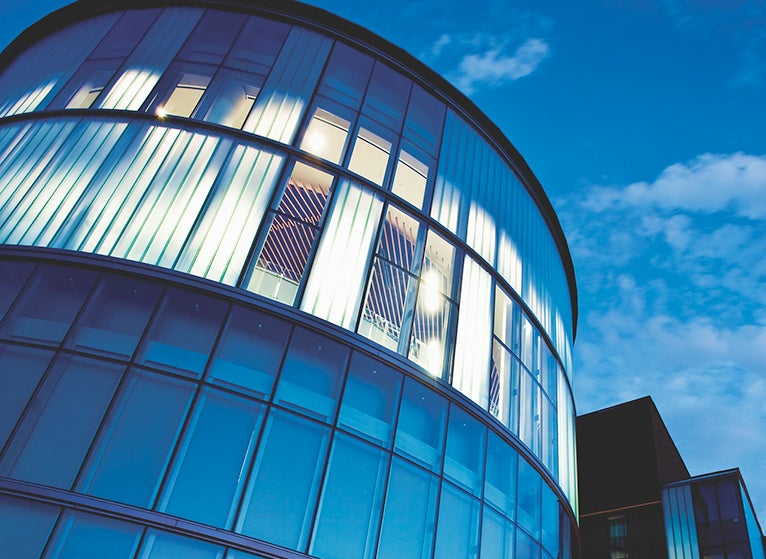 Last year, UVA School of Medicine founded The Academy for Excellence in Education which aims to build an inclusive learning community of educators across the biomedical sciences and UVA Health to foster and honor educational excellence at the UVA School of Medicine.
The Academy recently reviewed and inducted 42 inaugural members. They are:
Vaia Abatzis | Anesthesiology
Amal Abu Libdeh | Neurology
Mohammad Abuannadi | Medicine / Cardiology
Virginia Andersen | Psychiatry
Ashok Asthagiri | Neurosurgery
Erika Axeen | Neurology
Michael Ayers | Medicine / Cardiology
Rajesh Balkrishnan | Public Health Sciences
Derek Bauer | Neurology
Allison Bechtel | Anesthesiology
Mark Beenhakker | Pharmacology
Jonathan Black | Plastic Surgery
Heather Borek | Emergency Medicine
Chris Campbell | Plastic Surgery
Elizabeth Courville | Pathology
Anelyssa D' Abreu | Neurology
Lauren Dunn | Anesthesiology
Joshua Easter | Emergency Medicine
Jean Eby | Public Health Sciences
Matthew Elliott | Neurology
Jeannine Engel | Medicine / General Internal Medicine
Tabor Flickinger | Medicine / General Internal Medicine
Katherine Forkin | Anesthesiology
Jordan Garris | Neurology
Zachary Henry | Medicine / Gastroenterology
Meena Kannan | Neurology
Nora Kern | Urology
Donald Kimpel | Medicine / Rheumatology
David Lapides | Neurology
Simon Lehtinen | Medicine / General Internal Medicine
Jennifer Louis-Jacques | Pediatrics
John McNeil | Anesthesiology
Rahul Mehta | Medicine / General Internal Medicine
Alexander Millard | Medicine / General Internal Medicine
Aaron Pannone | Public Health
Andrew Schomer | Neurology
Ryan Smith | Urology
Sana Syed | Pediatrics
Matthew Trowbridge | Emergency Medicine
Justin Weppner | Physical Medicine and Rehabilitation
Kathryn Xixis | Neurology
Victor Zaydfudim | Surgery
This is an excellent representation of educators and all departments within our school. Since the focus of The Academy is to bring educators together, we are thrilled to see so many departments have members in this first class.
The above list, along with the founding members — previous faculty inducted into now-sunsetted Academy of Distinguished Educators — make up the whole of the membership. All members will be inducted in The Academy for a term of three years, at which time they may opt to renew their membership. Details can be found on the membership page.
During the upcoming Excellence in Education Week (March 1-5), The Academy will be spotlighting these new members each day on social media and on its website. Be sure to check those out and to congratulate your colleagues.
We would like to offer thanks to Troy Buer, PhD, Director of Faculty Development, and Neeral Shah, MD, Associate Professor of Medicine – Gastroenterology, for their efforts in making The Academy a reality. If you see them in the halls (or on a Zoom call) please congratulate them on a job well done.
R.J. Canterbury, MD, MS, DLFAPA
Wilford W. Spradlin Professor
Senior Associate Dean for Education
Susan M. Pollart, MD, MS
Senior Associate Dean for Faculty Affairs and Faculty Development