[9/18/17 Update: OrlandoHealth expresses its support, too! Scroll down to the bottom of this page to see the new banner image.]
Since the events of August 11 and 12, I have experienced an incredible churn of emotions. Anger and confusion. Sadness and grief. But eventually, I rediscovered hope. It's important to remember that we are not alone in battling hate and intolerance. My hope was bolstered by the many notes of encouragement and support in recent weeks. I wanted to share two of the most visible gestures of kindness.
Penn State College of Medicine students sent a large, signed placard. It reads:
"We the students of Penn State College of Medicine want to convey our sincerest support during these troubling times. It saddens us to hear that such hateful acts are disturbing your community. Please know that these recent events have impacted us all and that we stand with you as allies. We trust that through love and unity, your city and our nation will come together in collaboration and cooperation to overcome these hardships.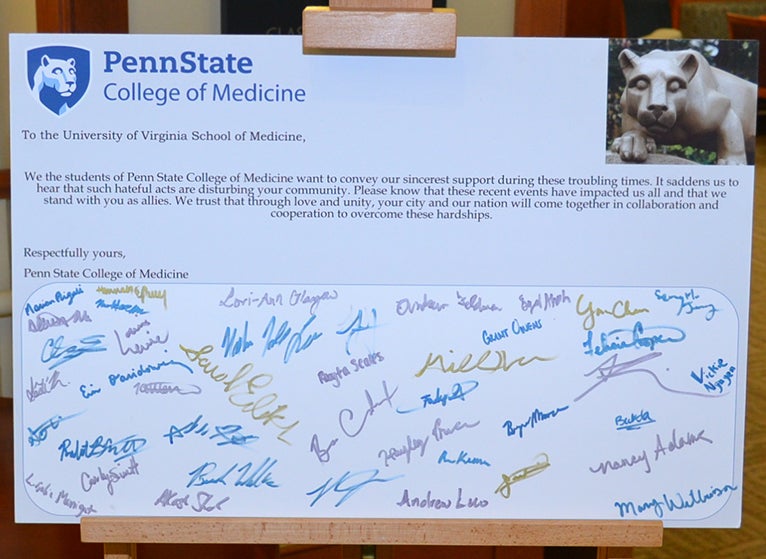 If you want to see it for yourself, it is currently on display in the Claude Moore Health Sciences Library lobby.
Pam Cipriano, PhD, RN, President of American Nurses Association (ANA), delivered a banner on behalf of the ANA national staff to UVAHS staff in honor of our service during the events of Aug.12. Check the images below to read their messages of kindness and support.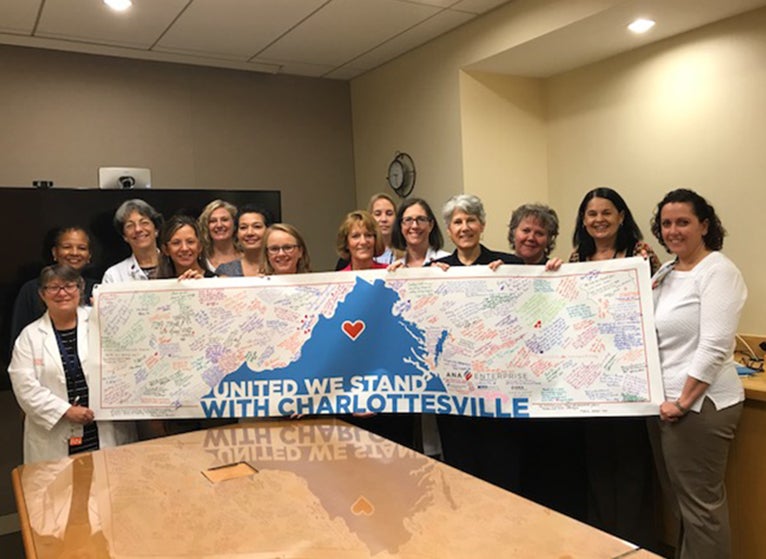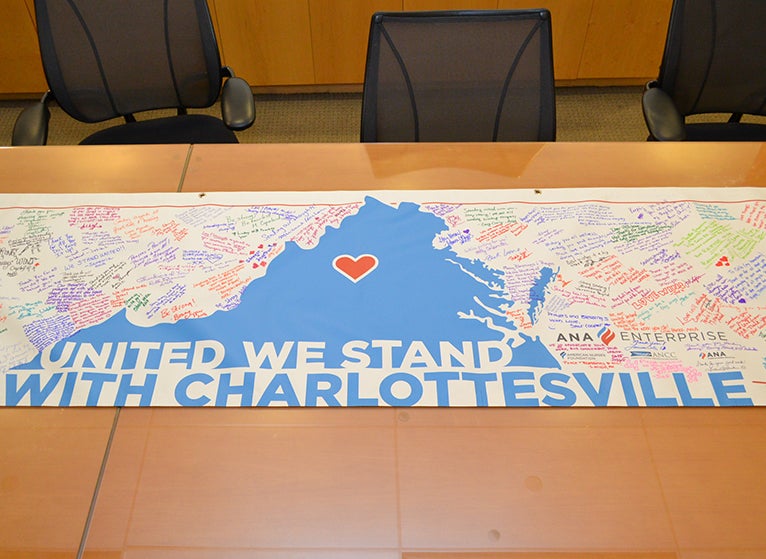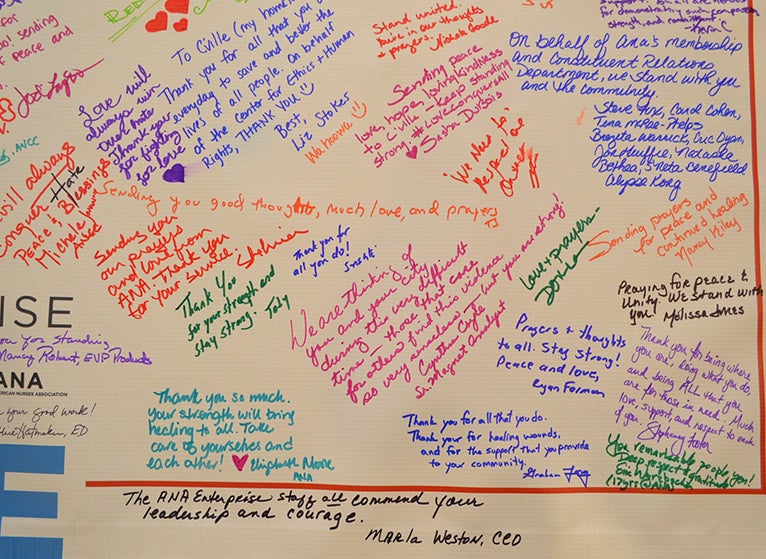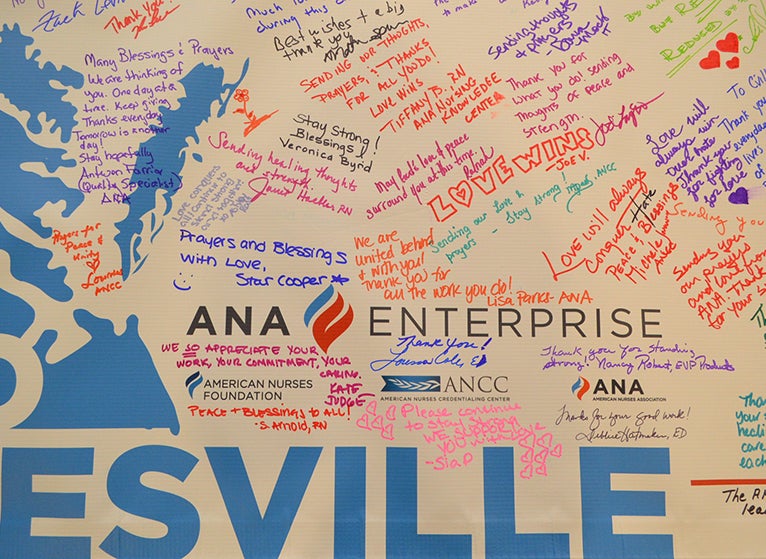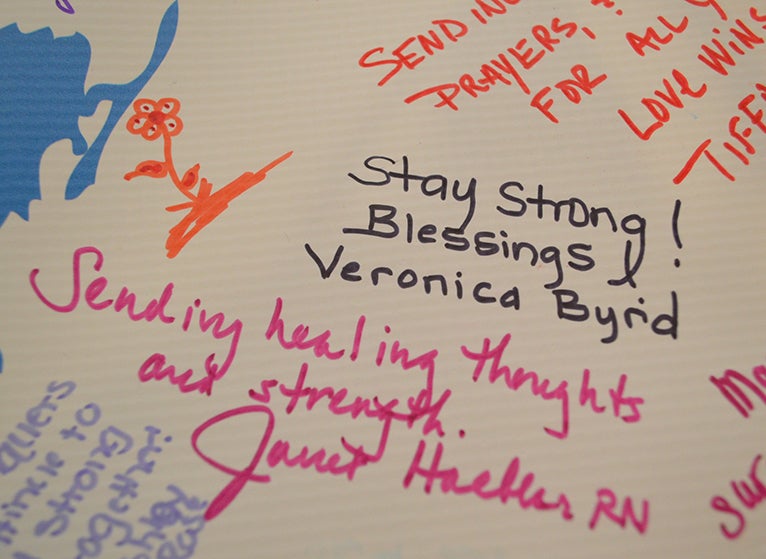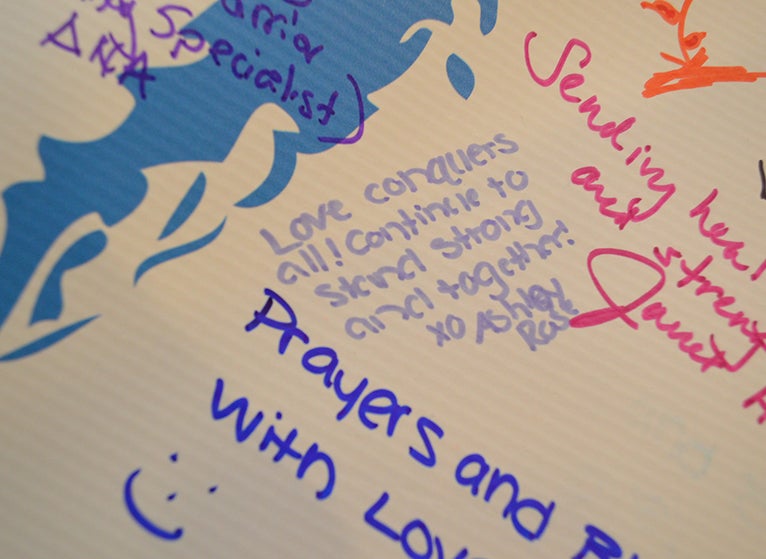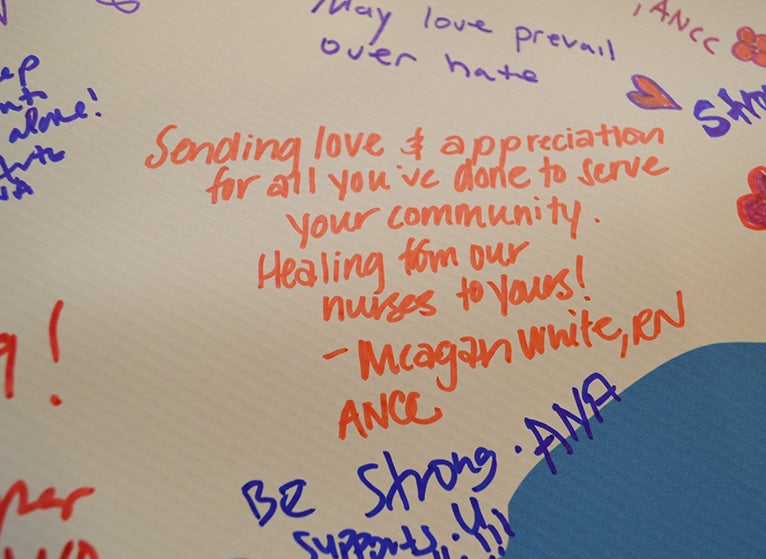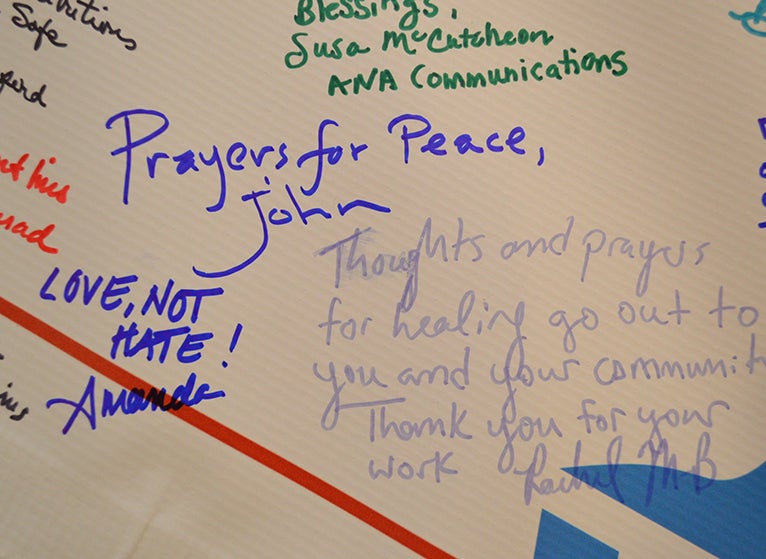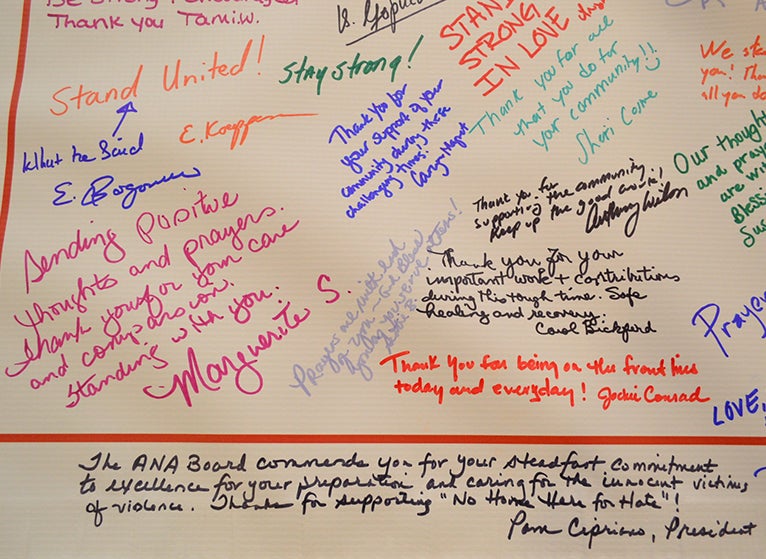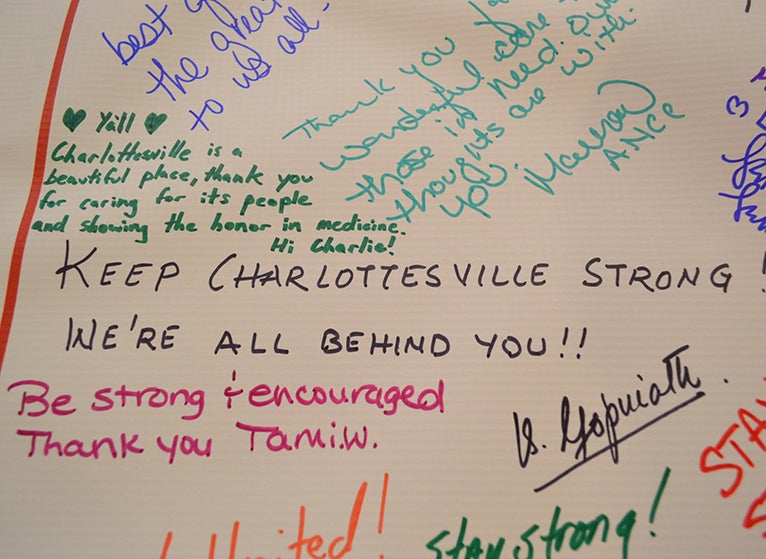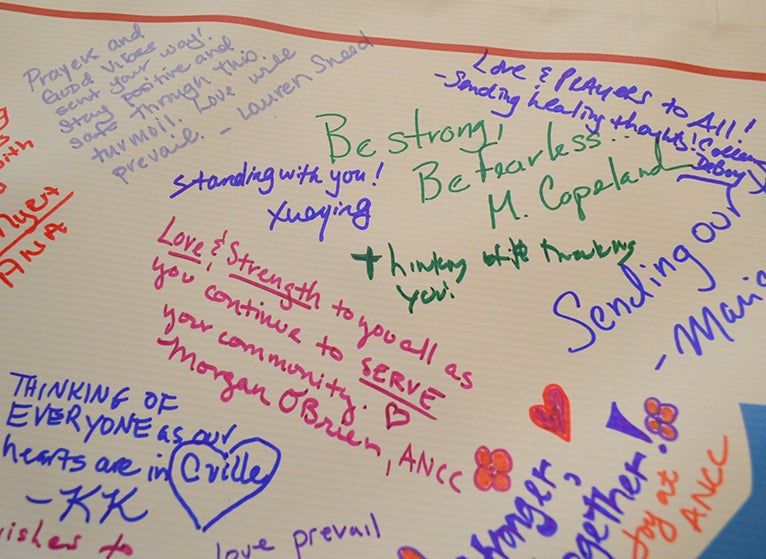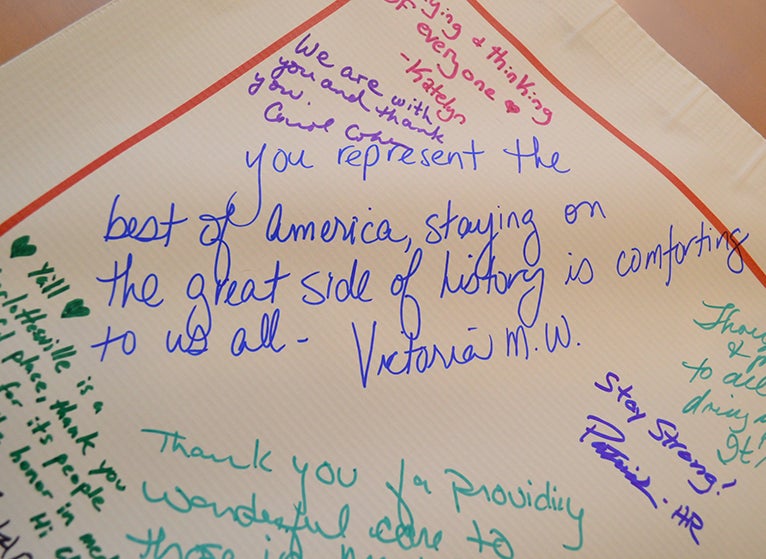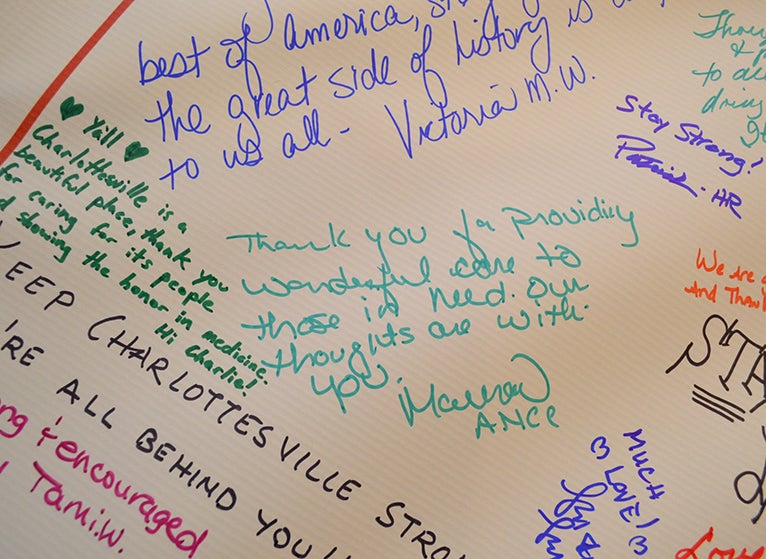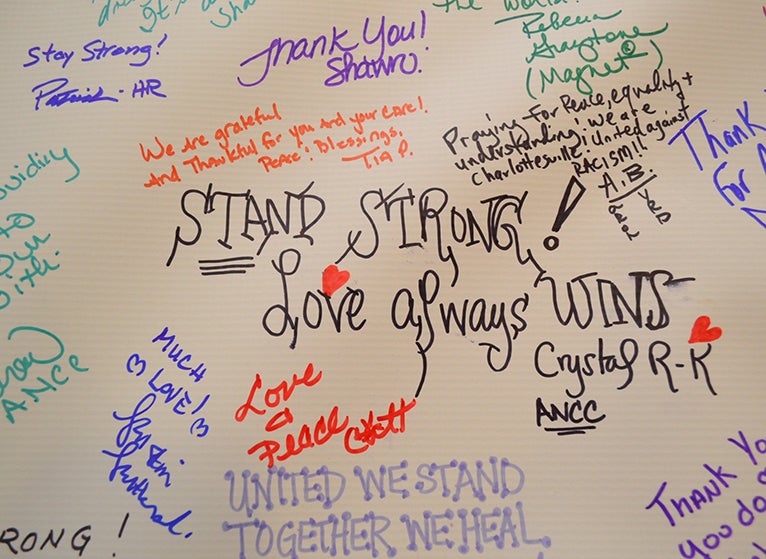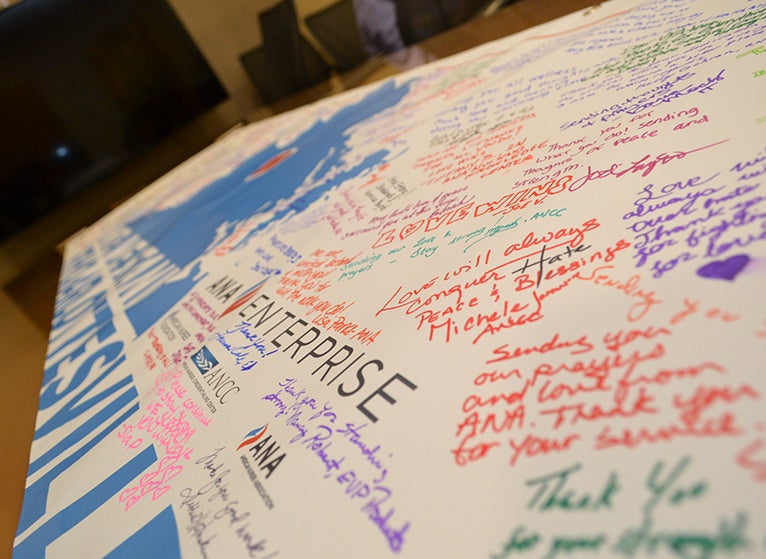 These are wonderful reminders that we are not alone. Charlottesville is a small town, yes, but our friends are plentiful, vocal, and they stand with us. In this way, our Grounds extend much farther than the borders of the University.
9/18/17 Update: This just arrived via email. More autographed support from our colleagues at OrlandoHealth | Orlando Regional Medical Center. Thank you, Florida!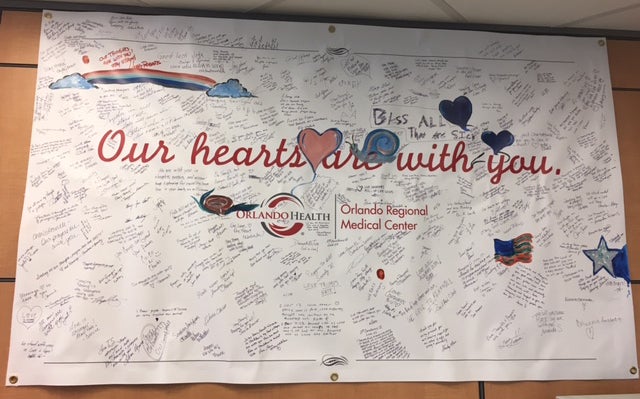 R.J. Canterbury, MD, MS, DLFAPA
Wilford W. Spradlin Professor
Senior Associate Dean for Education