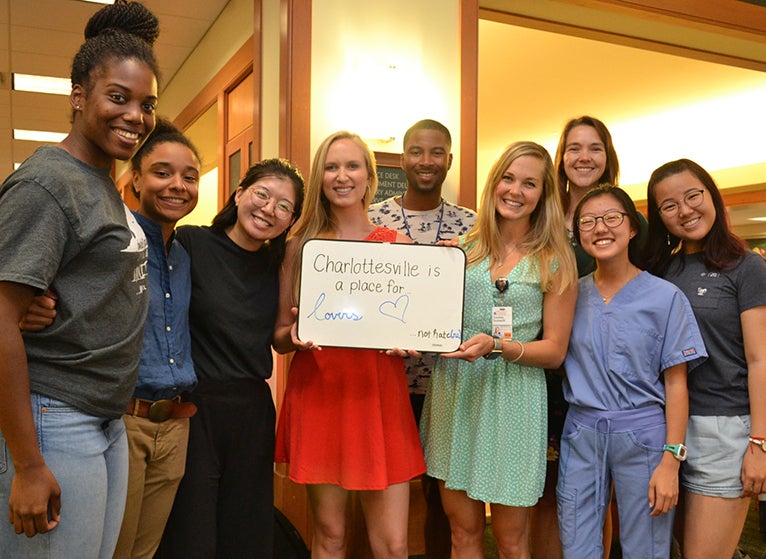 In response to the August 2017 events, UVA's chapter of the Student National Medical Association (SNMA) organized "A Response of Unity to a Demonstration of Intolerance." The now-annual Unity Campaign has become a tradition and is a wonderful way to share positive messages.
From August 12-15, SNMA student volunteers were in the Claude Moore Health Sciences Library with whiteboards that read, "Charlottesville is a place for _____, not hate." Faculty, staff, and students were encouraged to stop by and fill in the blank space with what Charlottesville and UVA community means to them.
For a small donation, participants received a cool orange-and-blue "Unity for Cville" button. Proceeds will go to Loaves and Fishes, The Boys and Girls Club, Haven Day Shelter, and PACEM. Last year, SNMA and the Unity Campaign raised approximately $1,000. Cash, check, or Venmo (@UVASNMA) accepted.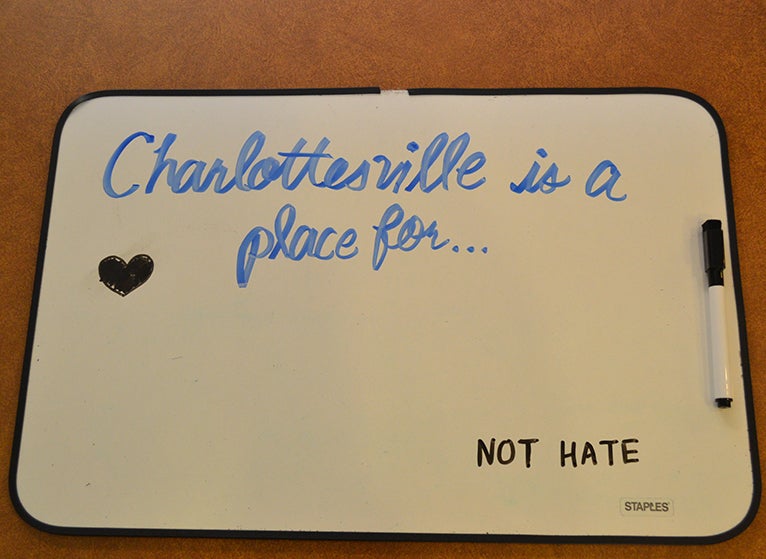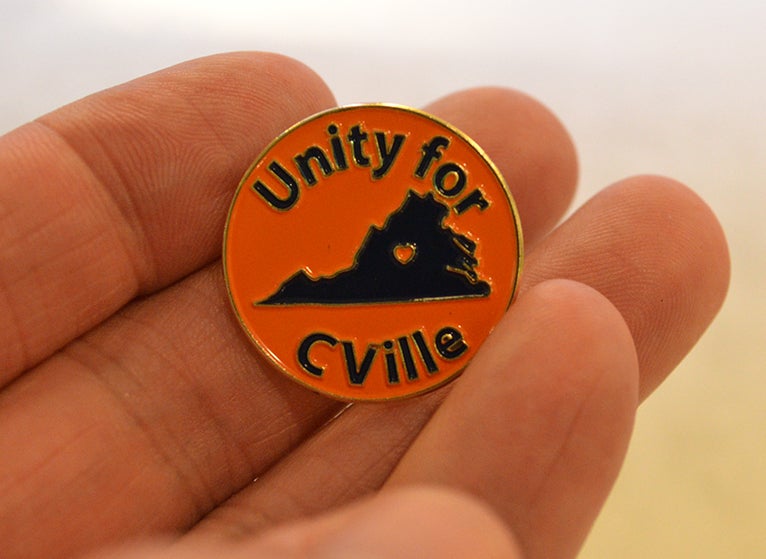 How would YOU fill that space?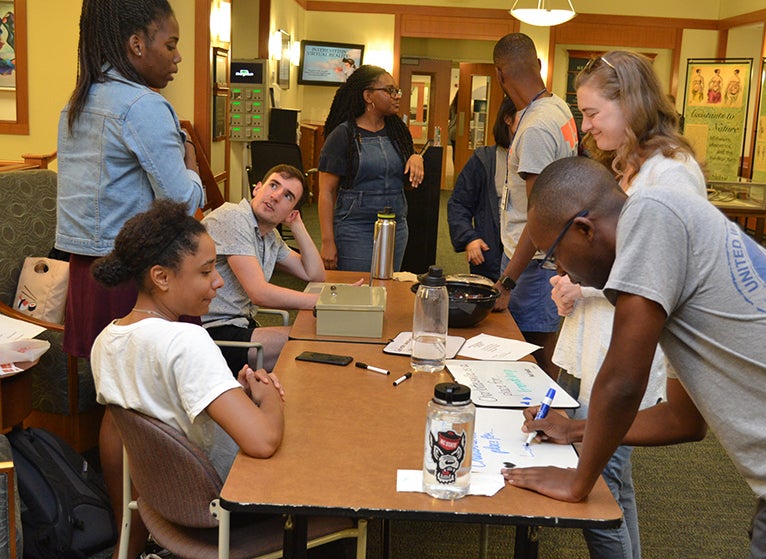 Below are photos from the event. Thank you to the SNMA for organizing the campaign and thank you to all who came out in support of Unity!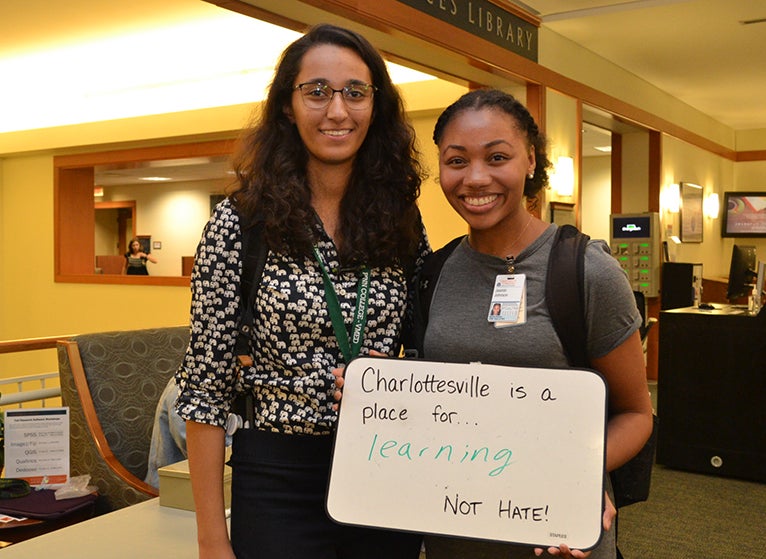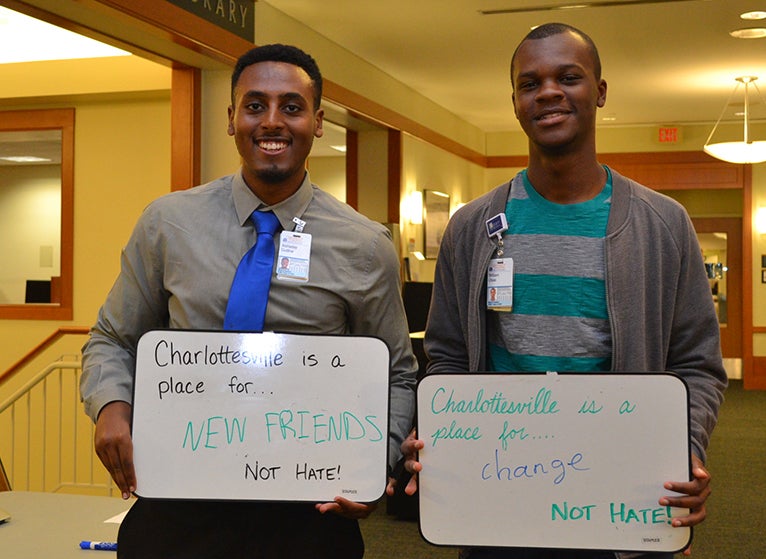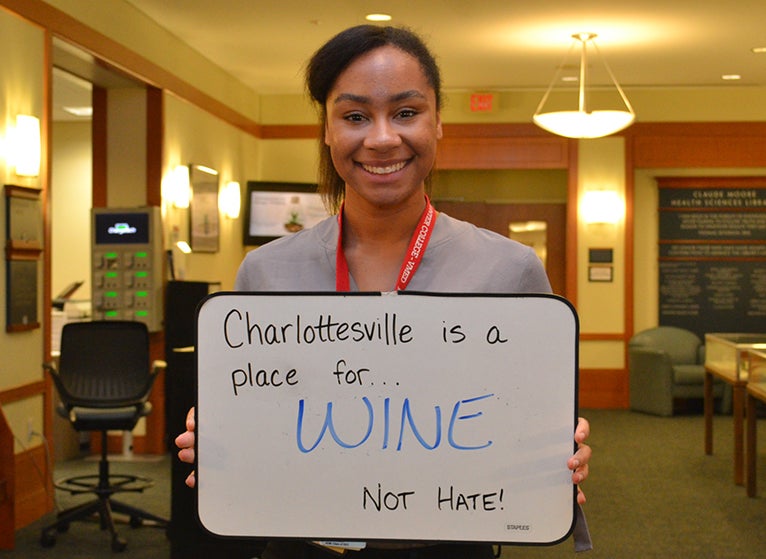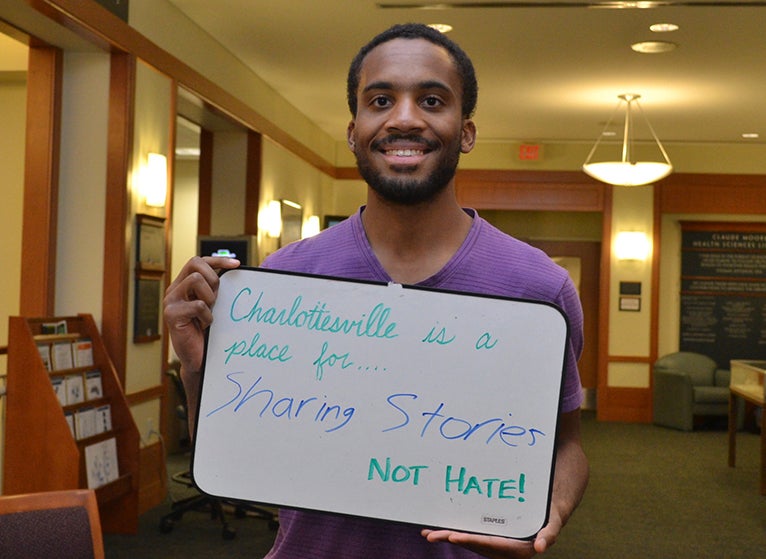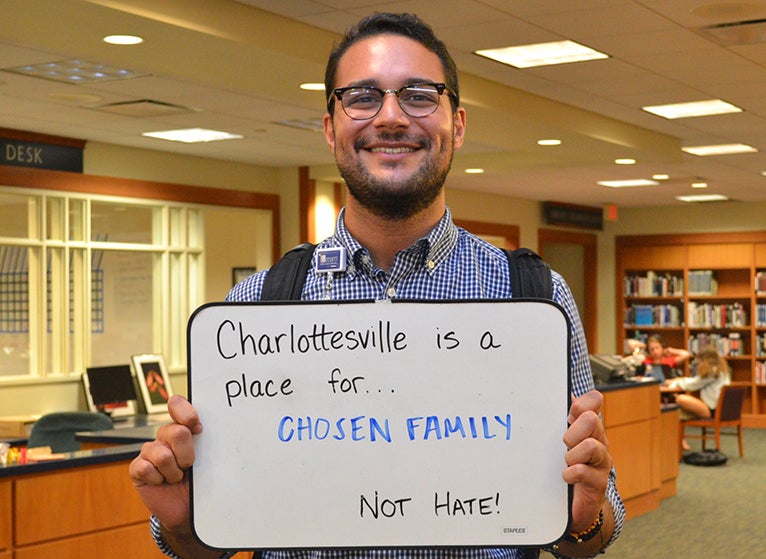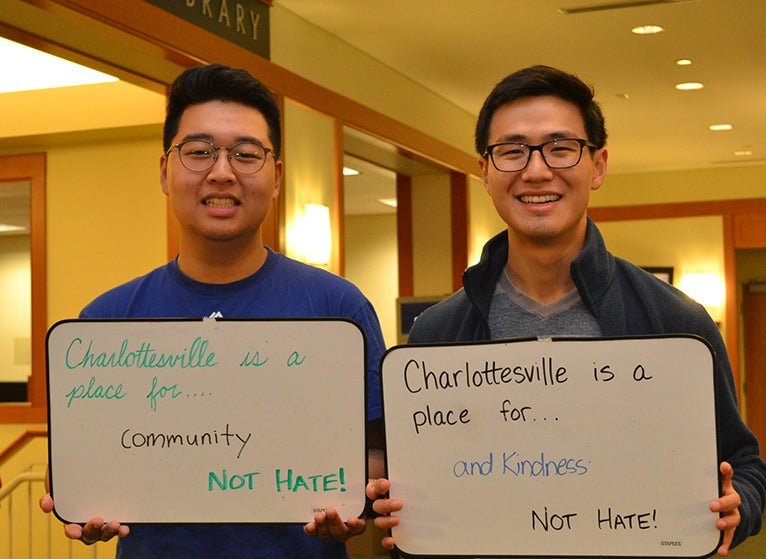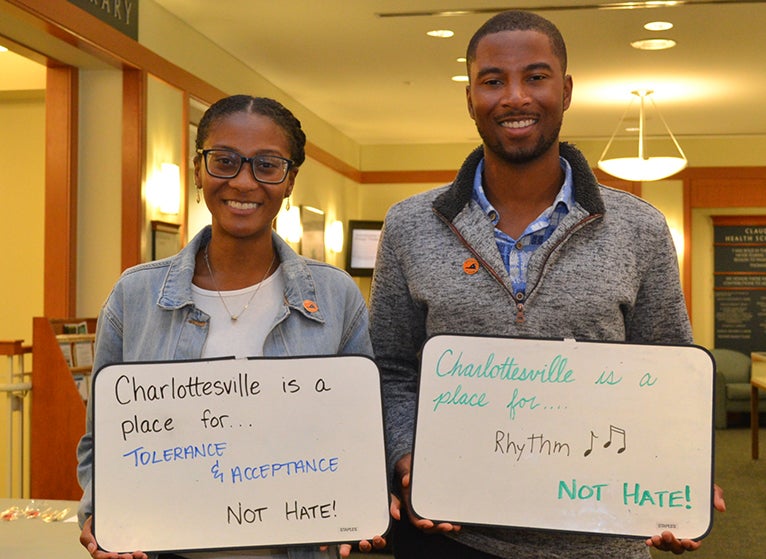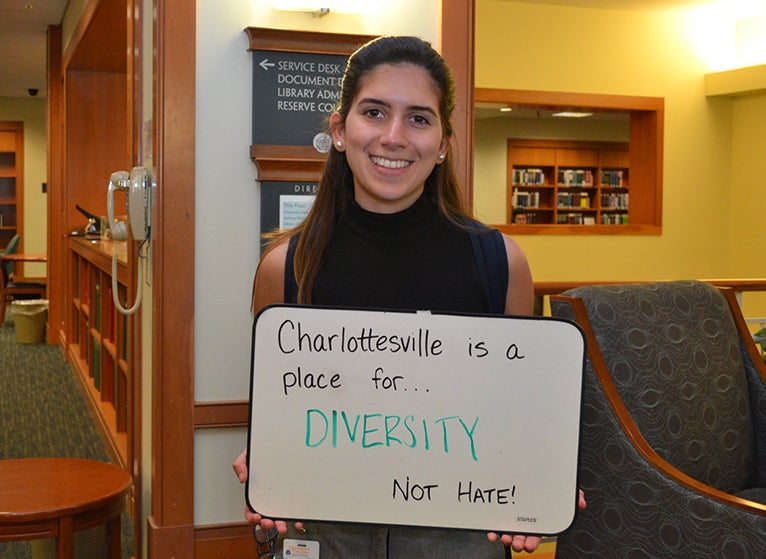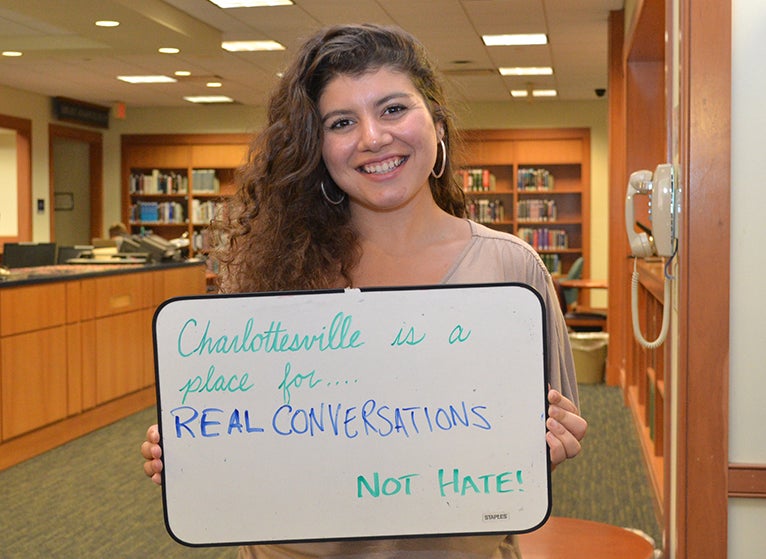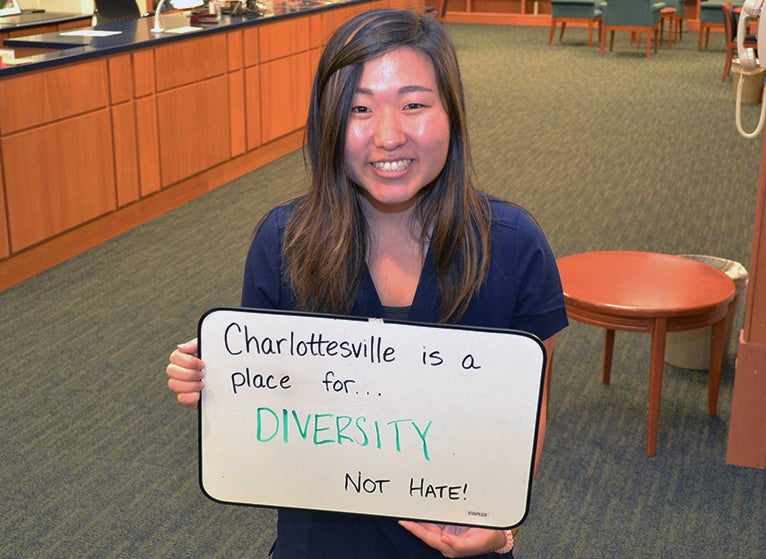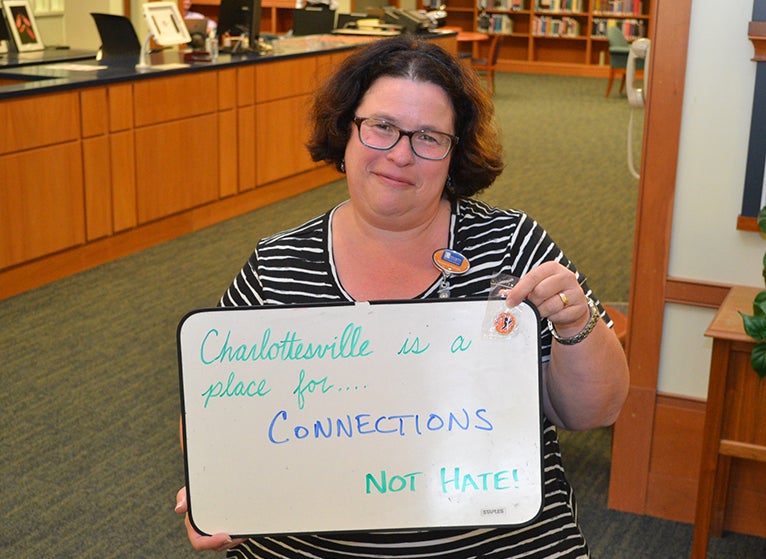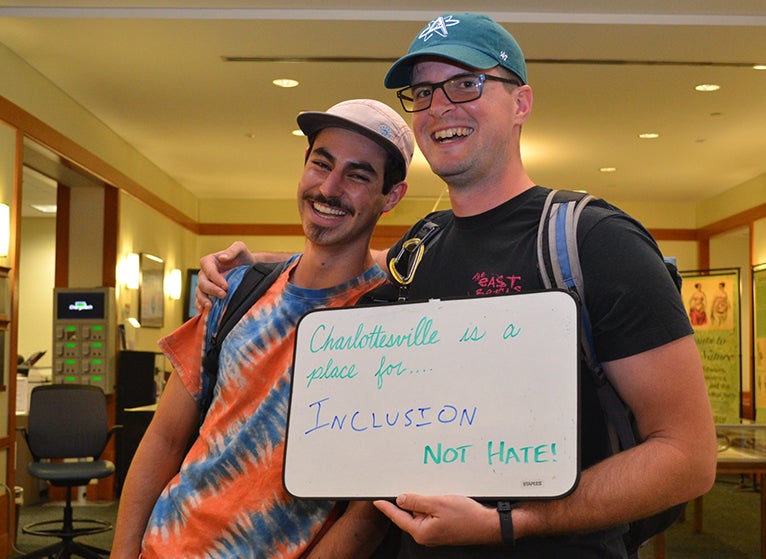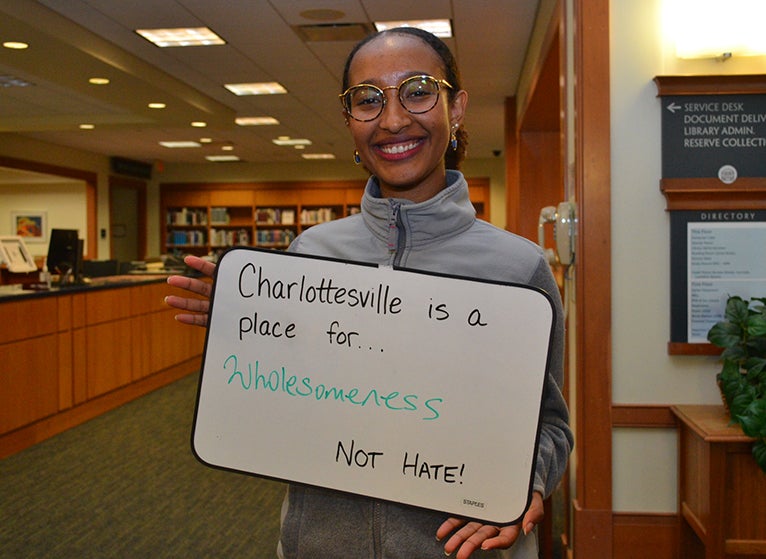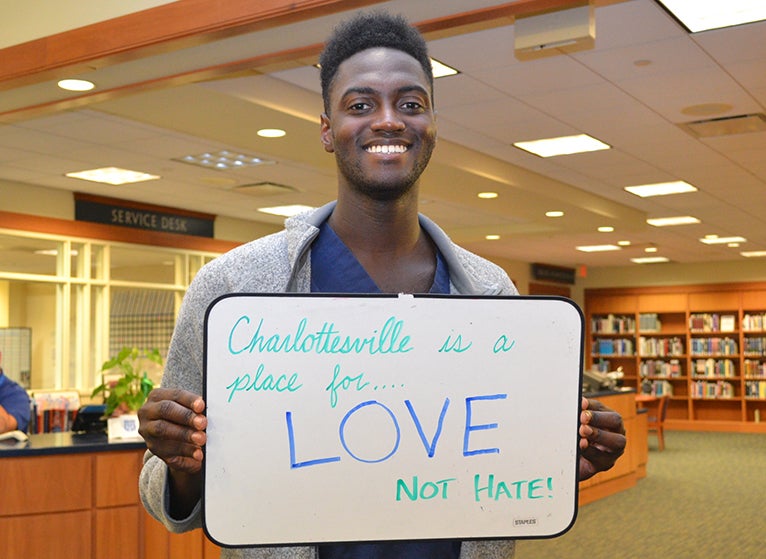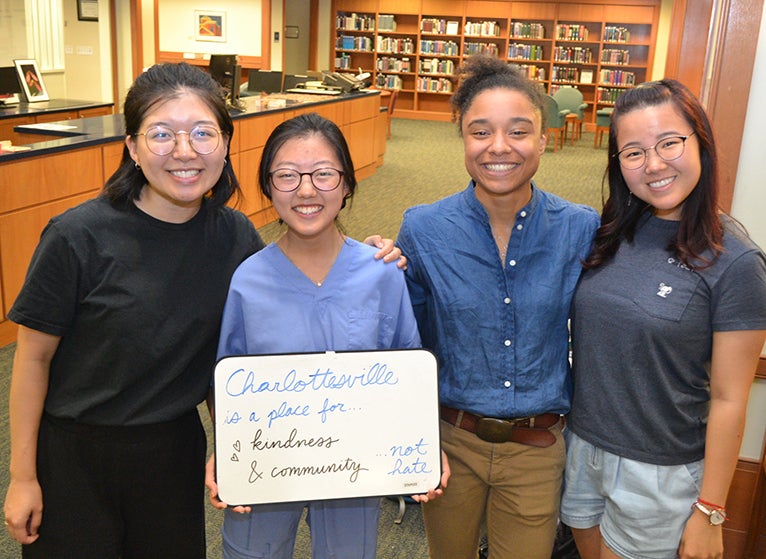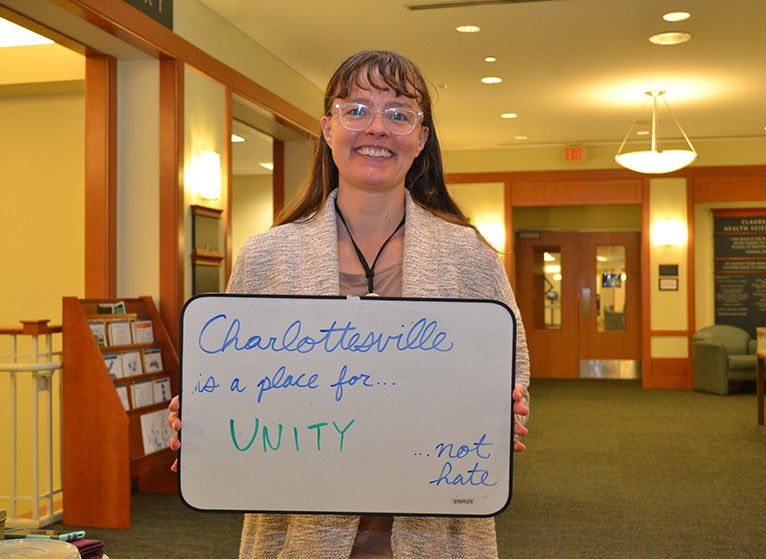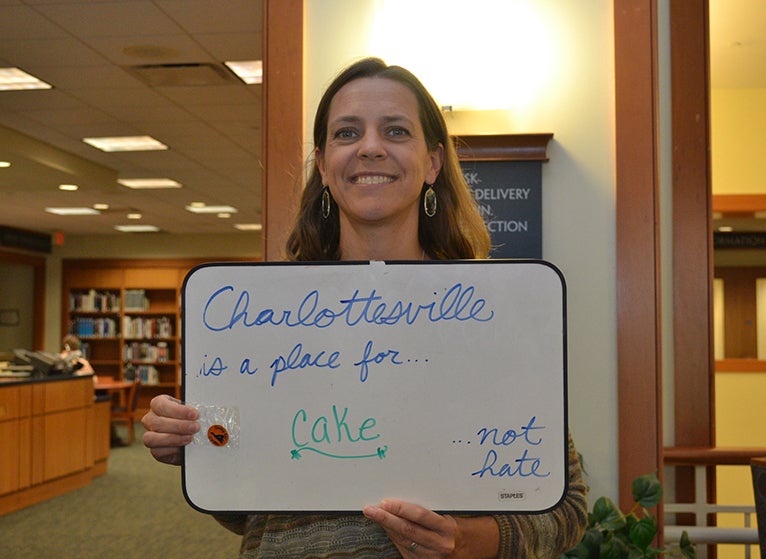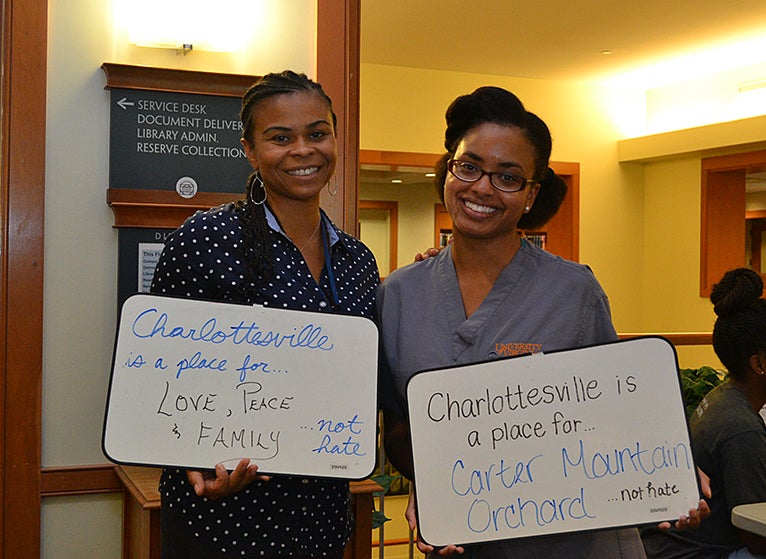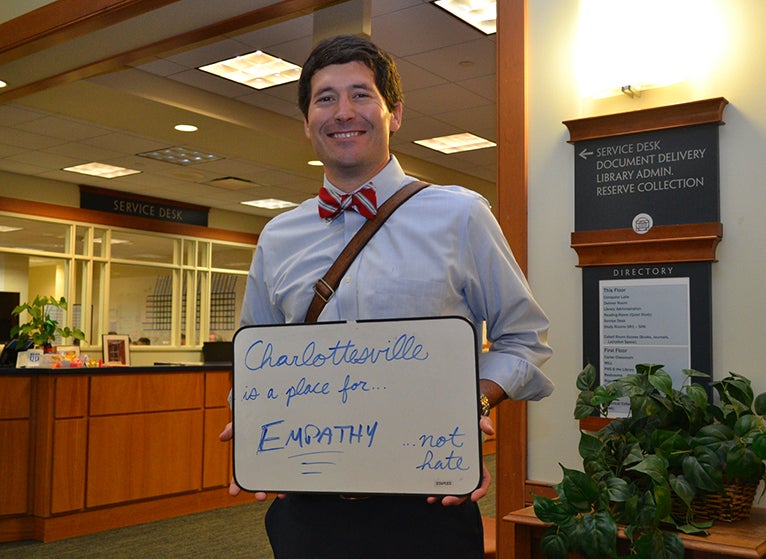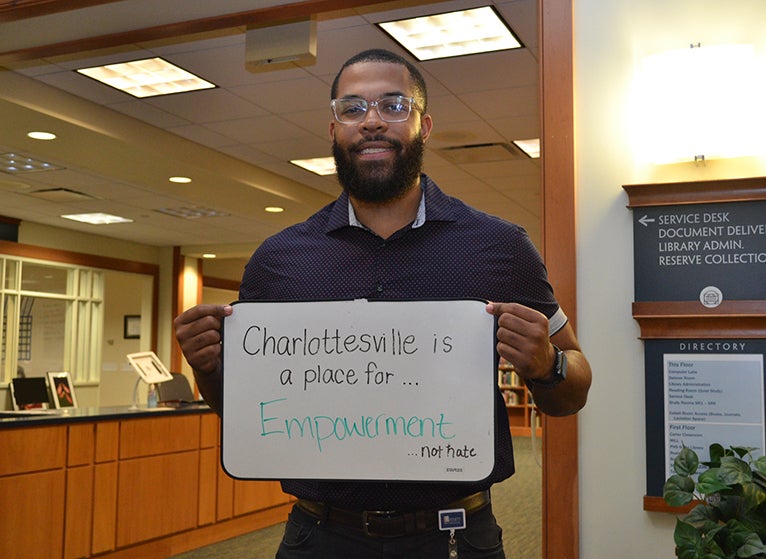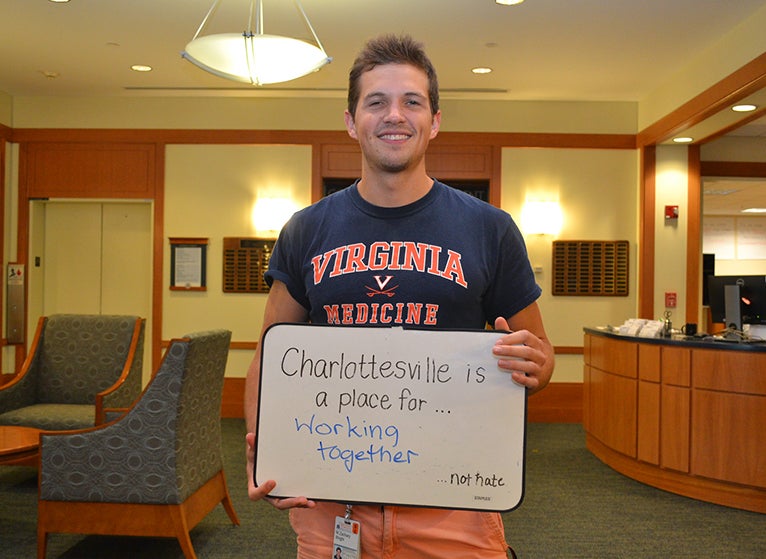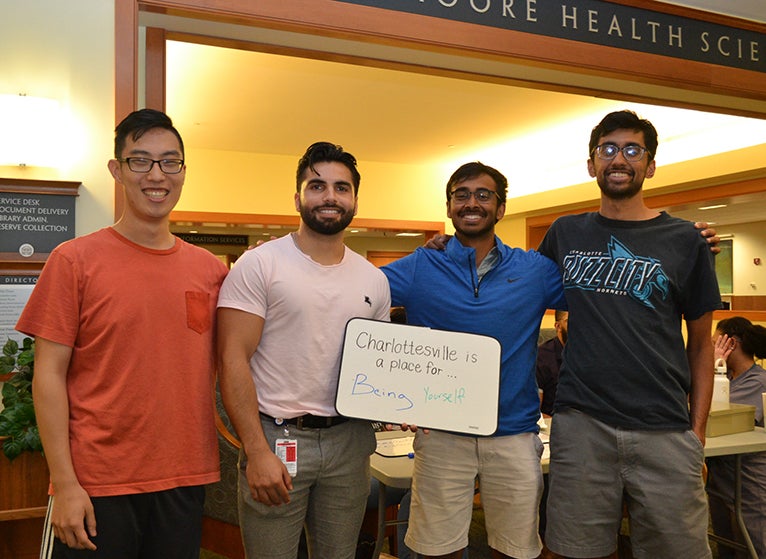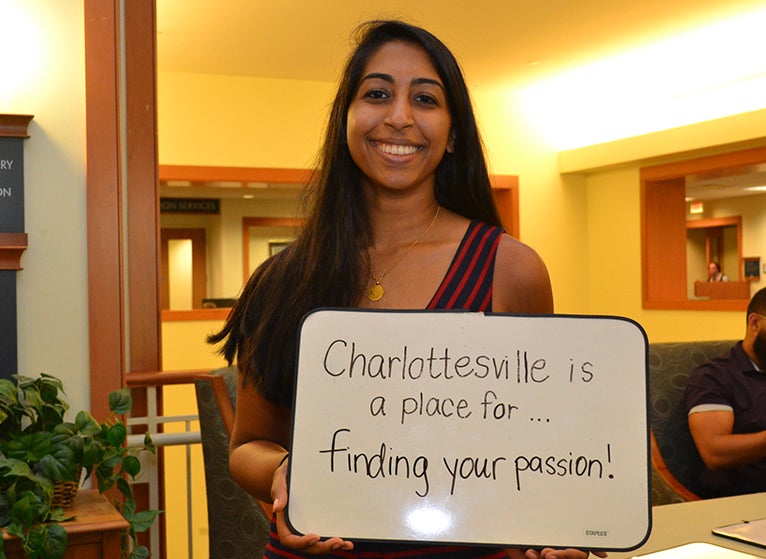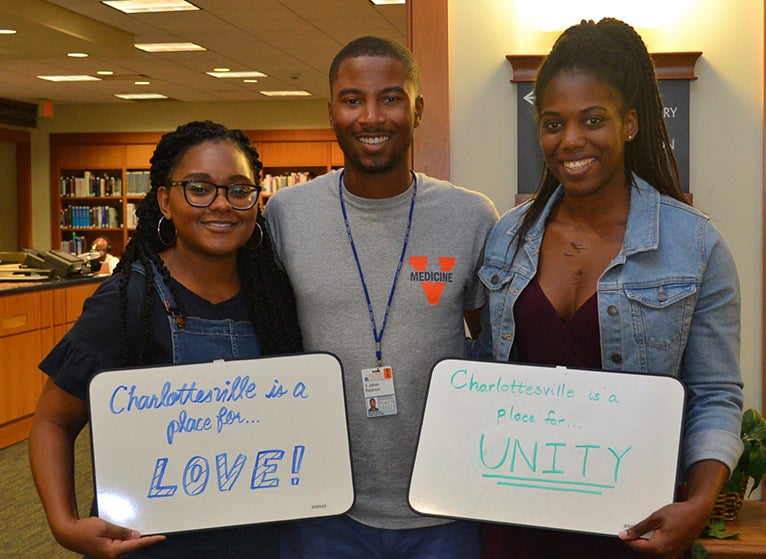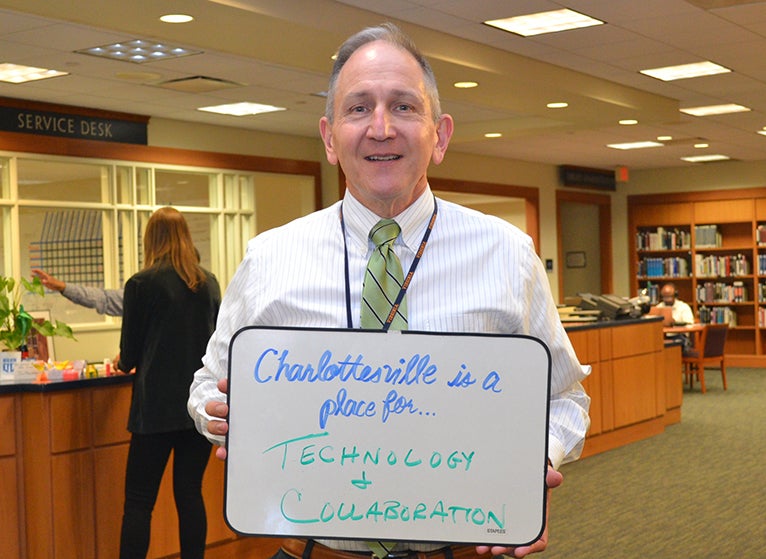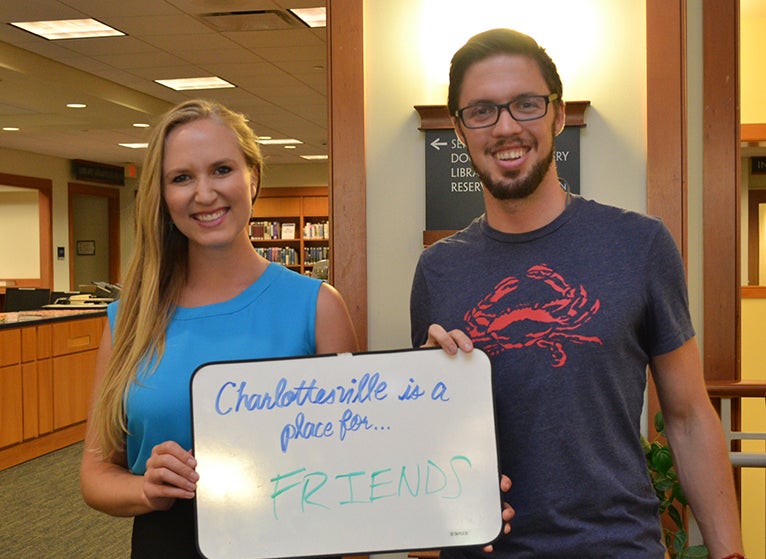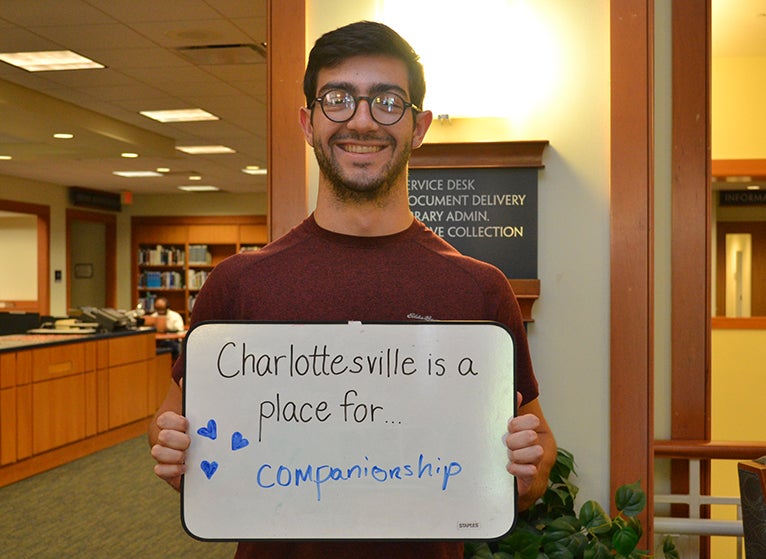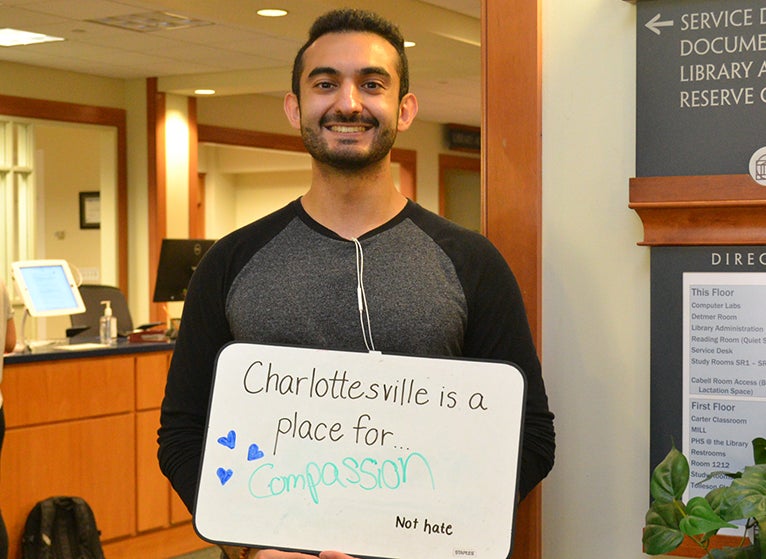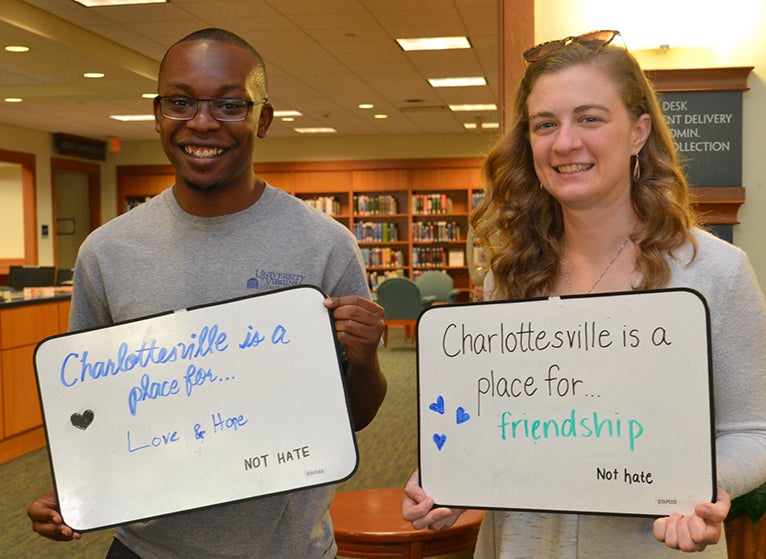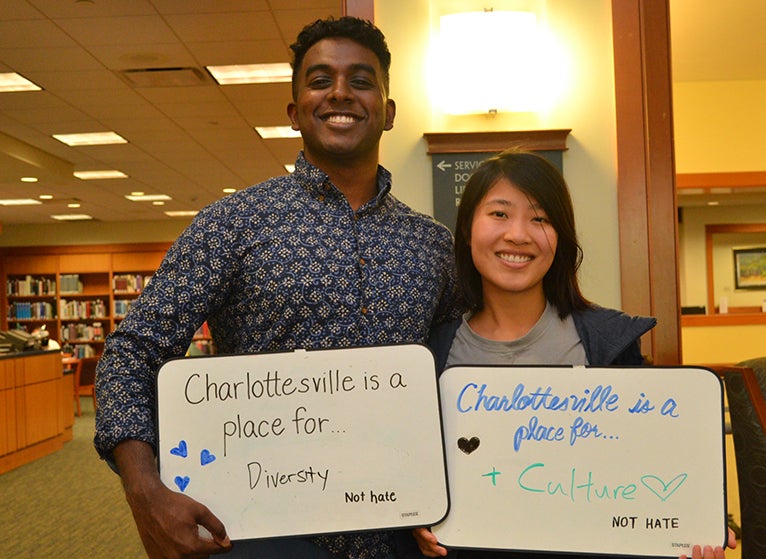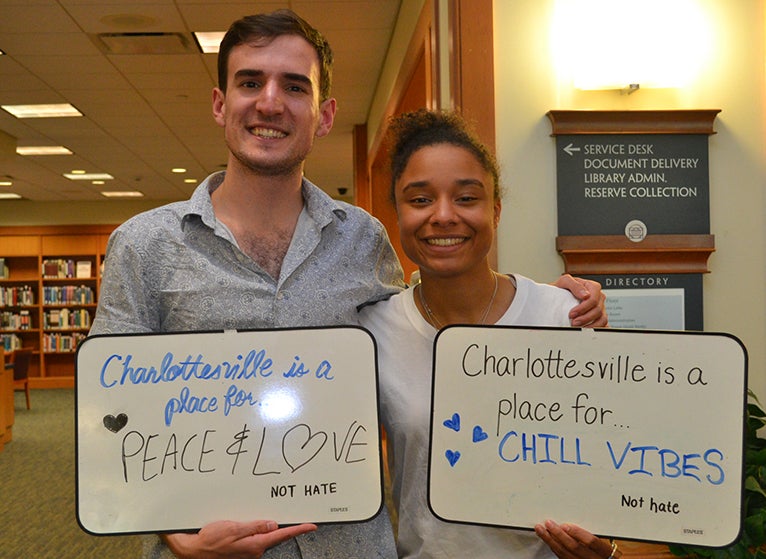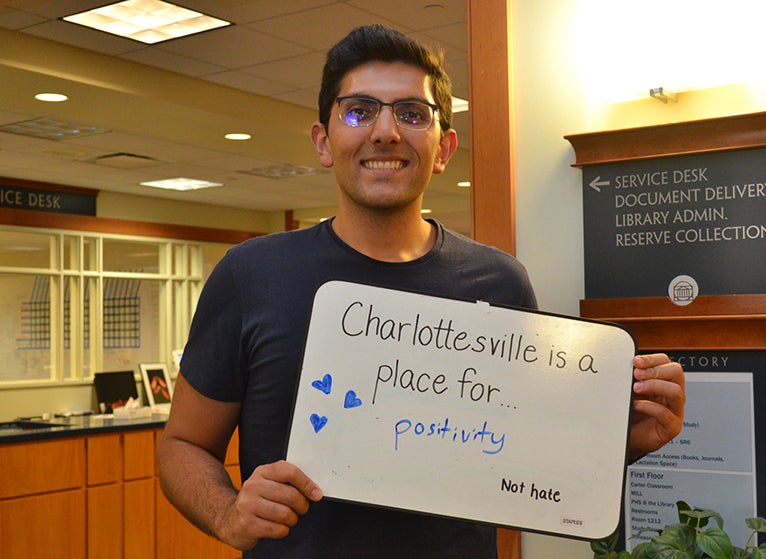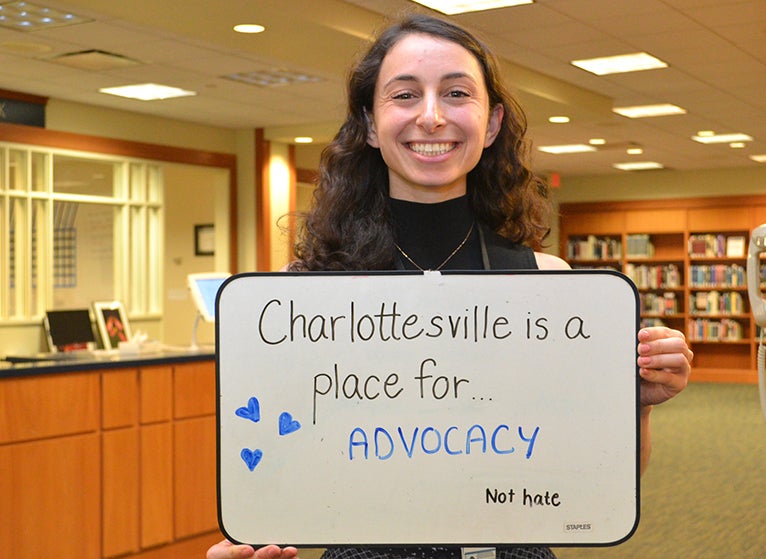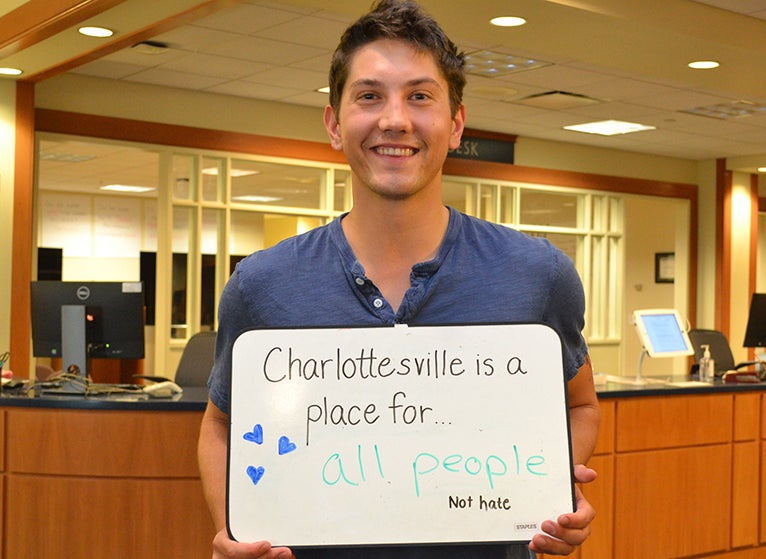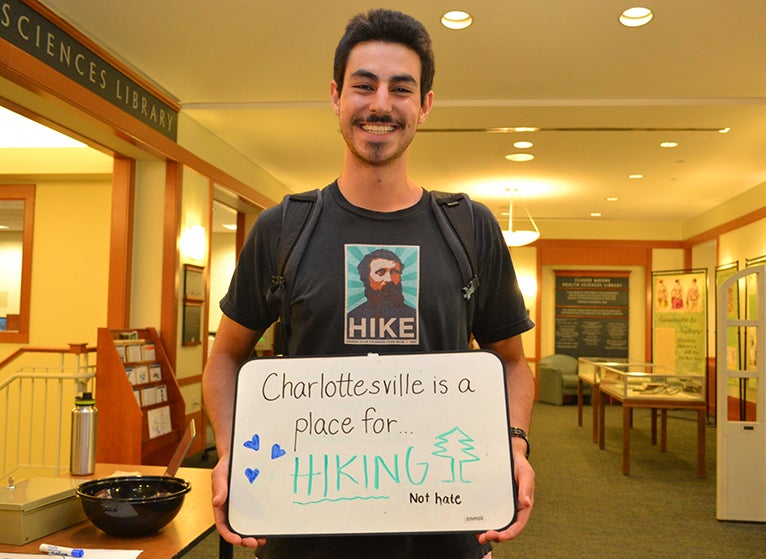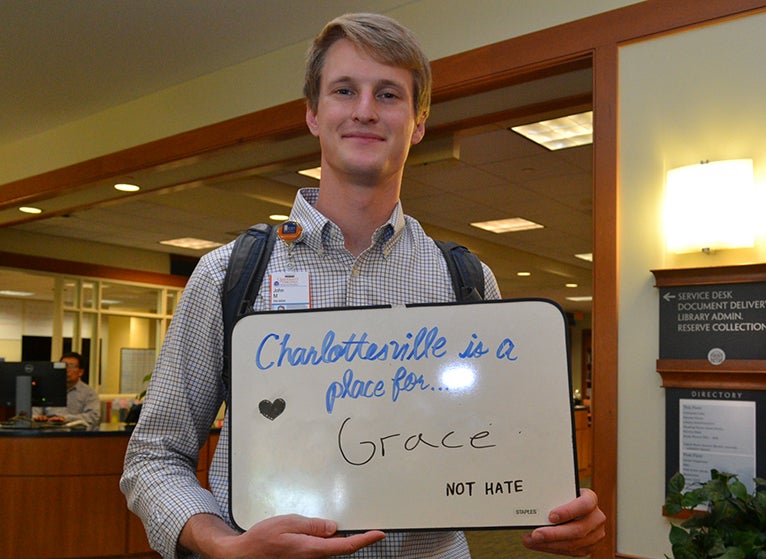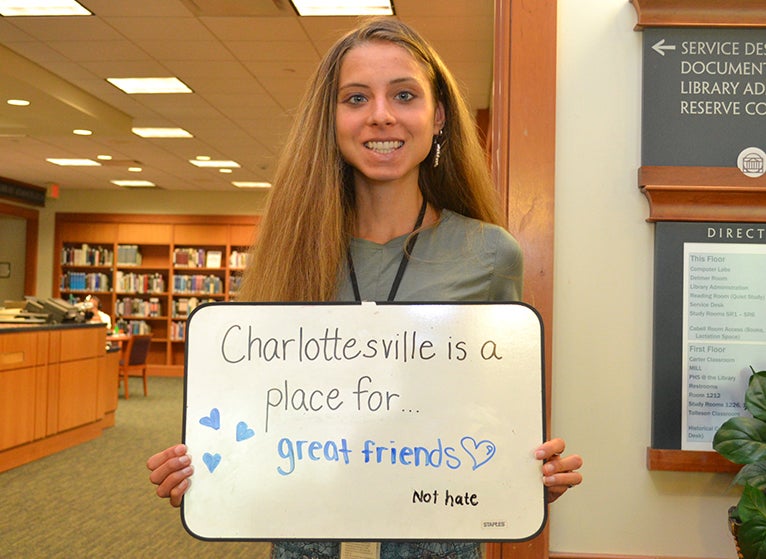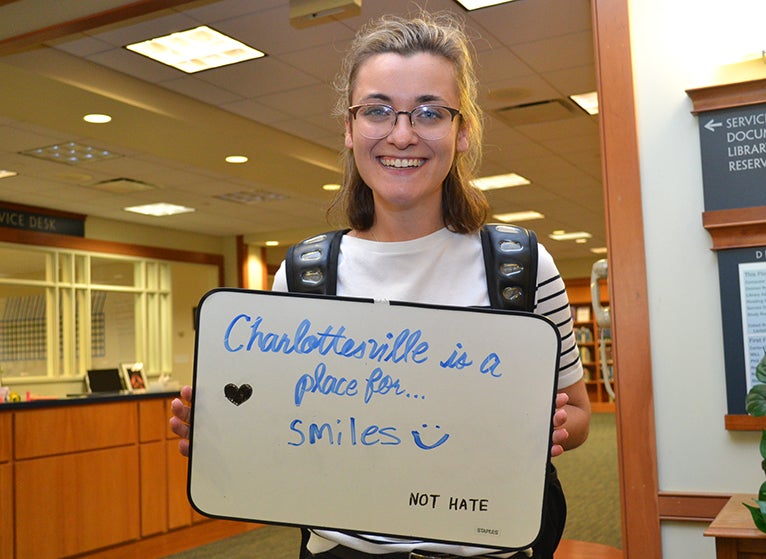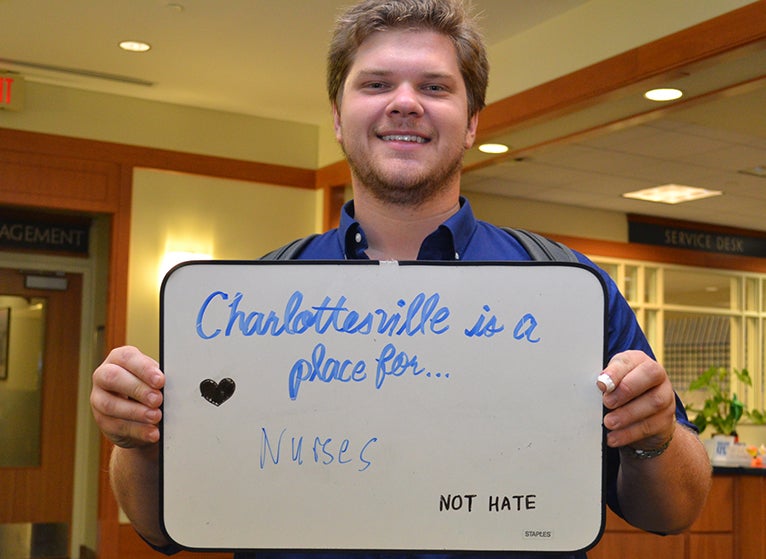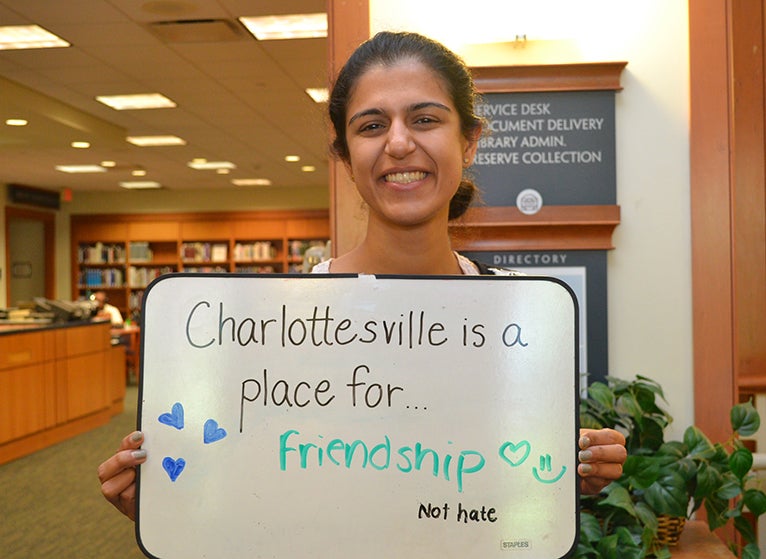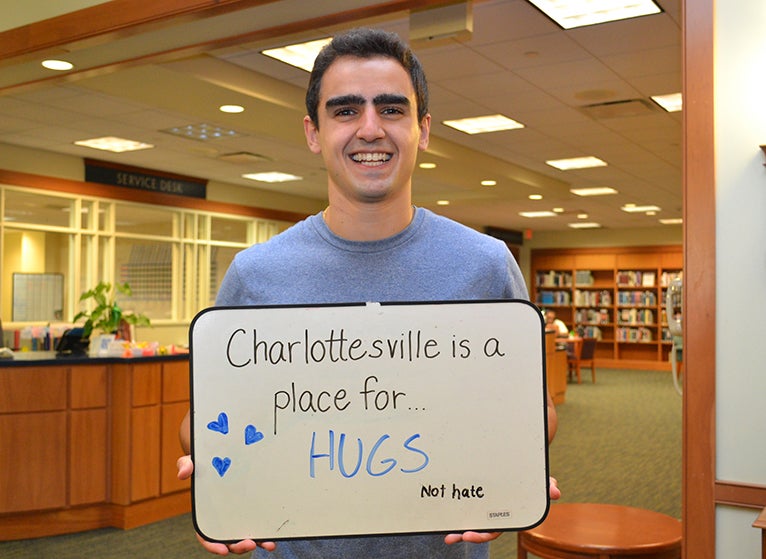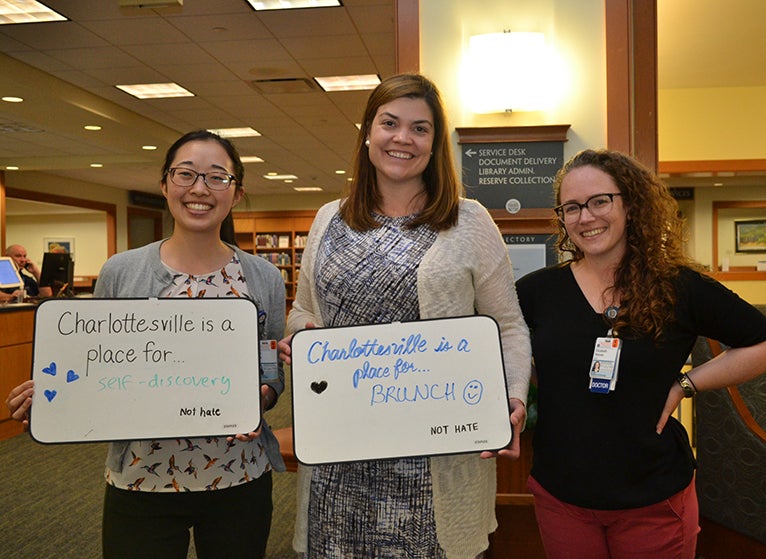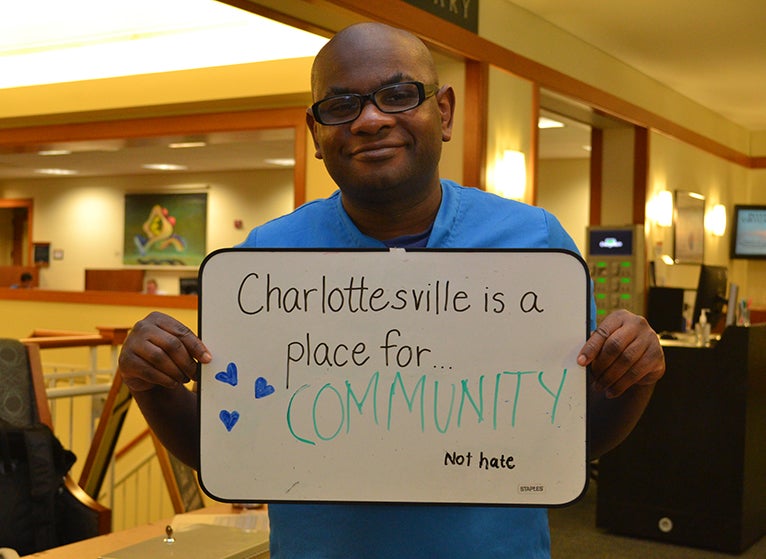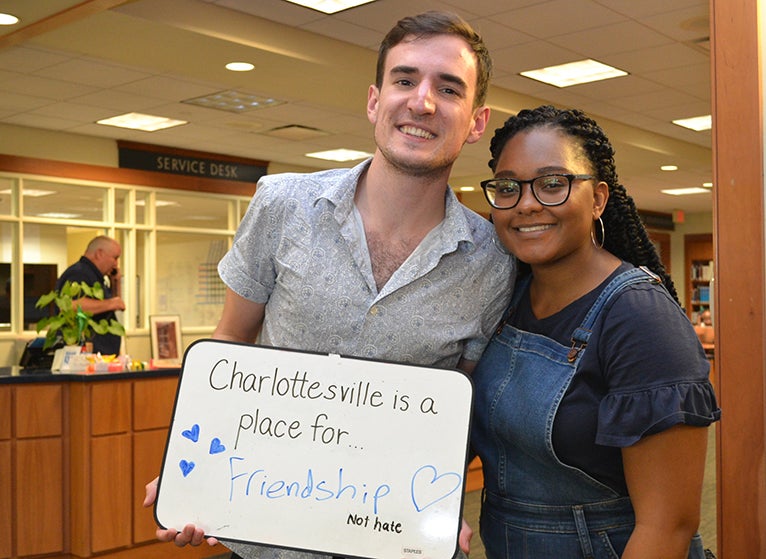 Filed Under: Education