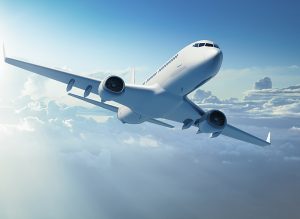 On a recent trip to China, I was unable to receive email and internet access was severely restricted.  A former student, now a group leader of one of the largest contract research organizations in China, told me that performing research-related searches in Baidu, the Chinese equivalent of Google, returns significantly fewer results. This makes complex research even harder; trips outside China always include lots of internet "discovery." I found China to be a paradox where plenty and scarcity co-exist, where freedom to innovate sits beside restrictions on the tools to create, and where opportunity is both limitless and just out of reach.
China is a beautiful country, my hosts were gracious, and I look forward to a return trip someday. However, meeting our Chinese colleagues made me think about my co-workers and friends back in Charlottesville. The long flight home gave me plenty of time to think (and catch up on those emails that eventually came through) and I wondered how the dean's office can better serve our faculty and provide the critical resources they need to innovate, create, and seize opportunities.
I am always looking for novel ways to help faculty maintain their connection to the school's missions. What is most important? Financial resources? Professional connections? Collaborative opportunities? Perhaps there is a missing social aspect for faculty to connect with each other?
During the past few weeks, you have received e-mails about new tools to discover funding (Pivot and GrantForward), recognition for mid-career faculty (Pinn Scholars) and the SOM Research Retreat (Feb. 3 and 4, 2017). I hope you can take advantage of some or all of these initiatives to help make your work better. I do not think that we have found every way, or even all the best ways, to improve our research enterprise that we can.
It is my hope that you can help me discover more ways to make the UVA School of Medicine — and your time working on research projects and with our students, and our patients — even better. My door is always open. Please email me your thoughts at mas3x@virginia.edu.
Sincerely,
Peggy Shupnik, PhD
Senior Associate Dean for Research