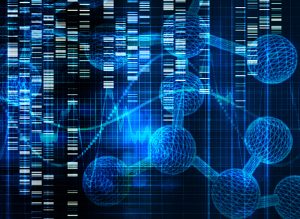 The University of Virginia is a big place. Researchers, groups, committees, initiatives, and programs are legion. "I never knew that was there" is not an uncommon saying, even for folks who have been here a while. But it does not have to be that way, does it? What if we had a common front door for research through which everyone could walk, regardless of years on Grounds or tenure or even school affiliation? And upon walking through that door, you'd be greeted by someone who could assist with questions, information, and education?
I believe that THRIV will be the University's new front door for research. THRIV is the Translational Health Research Institute of Virginia, a new cross-grounds entity whose focus is to use data to improve health. THRIV's main components are:
Informatics: THRIV will bring together groups (such as those in Public Health Sciences, Information Technology, the Data Science Institute, and others) to look at ways to integrate and use health-related data to improve the health of citizens of the Commonwealth. It will provide opportunities to analyze already-existing, large data sets (both from the health and non-health realms) to explore new research hypotheses, inform health decisions, and predict outcomes. We want THRIV to inspire researchers to think differently and to train our young researchers to think bigger.
Community Collaboration: While we are already working with colleagues in the Schools of Nursing and Education, we have plans to expand beyond Grounds. We will bring together community networks, non-profit organizations, public schools, state and federal health departments, and others, to understand the interests of the community. We will then leverage those interests and connections to perform health-related research in (and for!) the community. Our partnerships with Virginia Tech and Inova are examples of how collaboration allows us to broaden what "community" means for UVA. Community is more than Charlottesville. Each partnership broadens the area of those who we serve.
Education: THRIV has created a mentored career development award that will train small groups of junior faculty seeking a clinical and translational research career. Separate from that program, THRIV encourages the use of existing resources such as the Health Sciences Library and the Bioconnector for on-going training opportunities.  THRIV is also a developing a broader training environment with a substantial menu of learning opportunities in different forms and environments from which to choose. If you're thinking, "I want to learn about [insert subject]," you can. This will be for everyone, even for those who are not in research. And remember: This isn't restricted to just School of Medicine topics. THRIV spans across-Grounds, so the learning opportunities are only limited by the scope of the University.
Collectively — with partners on and off Grounds — we will improve health in the Commonwealth. Sharing data provides more grant opportunities for researchers. And science advances faster when we leverage our collective strengths. THRIV will create efficiencies, too. It is our intention to make it so researchers do not have to "recreate the wheel" every time they embark on a project. THRIV will be the information resource hub that will help all researchers do what they do best.
Why Are We THRIVing?
Next year we will be applying for a Clinical and Translational Science Award (CTSA) funded by the NIH's National Center for Advancing Translational Sciences. This award brings together "a national network of medical research institutions that work together to improve the translational research process to get more treatments to more patients more quickly. Members of these hubs collaborate to catalyze innovation in training, research tools, and processes." Before we apply for a CTSA, we need to demonstrate that we already have a thriving clinical/translational research program across Grounds that facilitates activity across the Commonwealth. The door is open in THRIV for researchers and community partners, and all are invited to contribute and benefit from this new University resource.
Thank you to Karen Johnston, MD, Harrison Distinguished professor of Neurology, Associate Vice President for Clinical & Translational Research; Sandra Burks, RN, THRIV's Program Director; and Donald Brown, PhD, W.S. Calcott Professor of Systems & Information Engineering, Director of the Data Science Institute, for getting THRIV off the ground.
Get involved with THRIV today. You can be a mentor, a mock study-section grant reviewer, a subject matter expert, an experiential trainer, or an advisor. If you have questions, please contact Sandra Burks.
Sincerely,
Margaret A. Shupnik, PhD
Senior Associate Dean for Research
Filed Under: Operations, Research