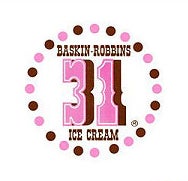 When it comes to research funding sources, there are many opportunities. Baskin-Robbins has their famous 31 flavors and, while everyone enjoys the staples like chocolate (think: National Institutes of Health), there is plenty of pleasure (read: money) to be had in discovering a new favorite, like Pralines 'n Cream or, seasonally, Pumpkin Pie ice cream. Here's the scoop on two tools to help you find new flavors funding sources, Pivot and GrantForward.
In the past it has been easy for us to get information from major funding sources, especially the publicly funded programs, but accessing private sources has been problematic. This will alleviate that problem. The beauty of Pivot and GrantForward is that they each cull from a wide range of public, private, and corporate sources. (I do, however, note that these programs use different data sources, so it is worthwhile to use them both.) Another nice feature of these tools is that they allow us to identify cross-cutting opportunities — funding that spans multiple areas of interest.
With these tools, you can search for funding opportunities within your field of interest; browse federal, foundation, private, and industry funders; create personalized accounts; build custom searches; save or email searches; and track deadlines. Additionally, use of these tools is not restricted to faculty. They are open to staff and trainees, as well.
If you want to get more information on how to use Pivot and GrantForward, click here for the flyer. And don't forget to register for the training session in the Claude Moore Health Sciences Library on Wednesday, Nov. 16, from 1-2 p.m.

I look forward to our continued success in expanding the school's research portfolio. If you know someone who's been successful using Pivot or GrantForward, please comment below.
Sincerely,
Steven S. Wasserman, PhD
Assistant Dean for Research
Filed Under: Research