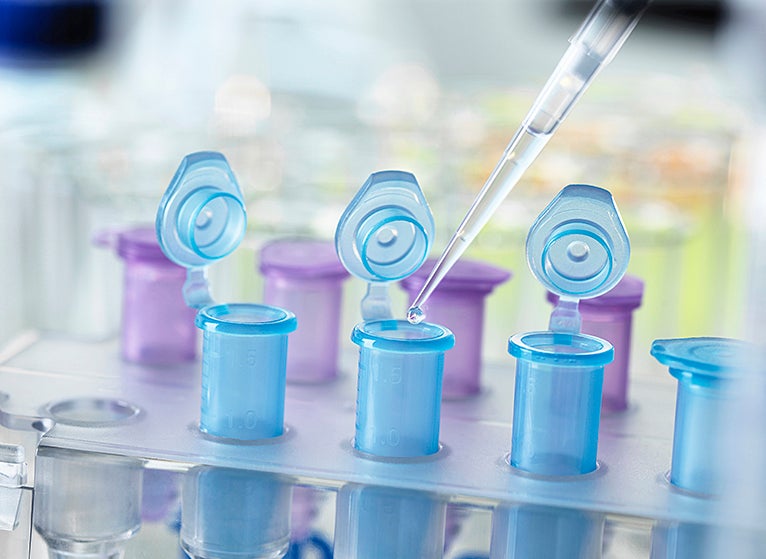 The books are closed, the numbers have been tallied, and the data compiled. Fiscal Year 2018 was a successful year, with regards to the School of Medicine's extramural funding.
Last year we realized a gain of $16 million in National Institutes of Health (NIH) funding and $5 million in our non-NIH portfolio, for a total net increase of $21 million over FY17. If you remove the money received from the American Recovery and Reinvestment Act (ARRA), FY18 is the best funding year the School has ever seen, as we topped $223 million. This is fantastic growth!
Looking to the horizon, I am further encouraged as we continue to partner with The Conafay Group, which is helping us to broaden our Department of Defense funding. The number of proposals in this area has increased substantially and I look forward to them bearing fruit in the coming year. Conafay; David Driscoll, PhD, SOM Director of Research Development; and UVA's ResearchNet, continue to support proposals that seek larger awards from less-traditional funding sources. We expect additional funding dollars from the Strategic Hiring Initiative (SHI), both as transfers and new awards. Of course, we would not see our research portfolio grow by 10 percent if not for the efforts of our existing faculty — their continued excellence is the bedrock of the School's success.
The final financial icing on the funding cake is with Congress, which continues to support biomedical research and is currently proposing a strong increase for next year. We'll know more on this soon.
Internally, the large number of seed-funding programs has been beneficial to our faculty as well, by providing an initial step toward external funding. SOM gap funding — which has run for nine cycles — has been tremendously successful in getting our investigators to the pay line. Of the 65 gap grants supported, 39 have resulted in new NIH awards representing $12.8 million in year 1 and $49.7 million over the entire awards, as a result of our $3.9 million investment in the program. This is spectacular!
Moving forward, we are working on initiatives that will help investigators obtain or initiate funding more efficiently. Examples include programs such as Clinical Research Connect, which decreases the length of time from proposal to initiating a clinical research study, and the Office of Sponsored Programs (OSP)'s effort to help accelerate the grant-review and contract-negotiation processes. Streamlining the administrative aspects of research will allow us to more seamlessly move from ideation to actual research.
A big thank you to all of our faculty — and the administrators who support them — in assembling strong proposals that illustrate to funding agencies that research at UVA's School of Medicine is worthy of funding. Your efforts are greatly appreciated by the School, colleagues, and, ultimately, our patients.
Margaret A. Shupnik, PhD
Gerald D. Aurbach Professor of Endocrinology
Professor of Medicine
Senior Associate Dean for Research
Filed Under: Operations, Research