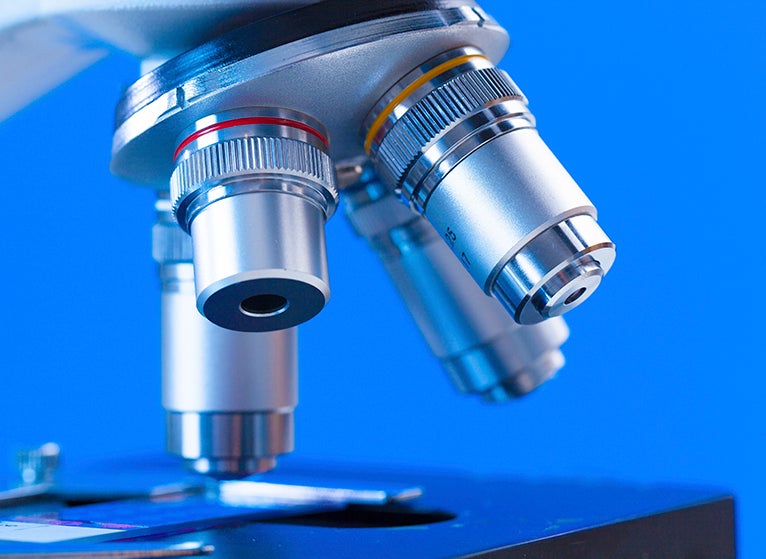 UVA Today recently published an article discussing how the University has been awarded the most research dollars ever, reaching a high of $412 million. It noted, "for five consecutive years, research funding has grown steadily, from $311 million in 2014-15 to $412 million in sponsored funding in 2018-19, a 32.5% increase."
One school accounted for almost 55% of that total — the School of Medicine. In 2018-19, we earned more than $226 million in awards from all sources. In addition to increasing the total dollar amount of our portfolio, we also made significant progress in diversifying it beyond National Institutes of Health dollars, including other federal funding, foundations, and industry. This is exceptional work!
While I love to see the bottom line of our research enterprise growing, I am even more excited by what those dollars signify: We are steadily advancing our research mission. By pushing the boundaries of science and making foundational discoveries, we are moving closer to discovering innovative treatments, cures or relief for our patients. The ability to have this impact is why we come to work.
I offer my deepest gratitude to our own principal investigators and to the research faculty and staff who support them. If you see a researcher in the halls today, take a moment to thank them on behalf of our patients and the generations of future scientists who will build upon their work.
In related news, Dean Wilkes recently attended the White House Summit of the Joint Committee on the Research Environment (JCORE), hosted by the National Science & Technology Council, to advise a committee on how the government can synchronize policies across federal agencies. Summit attendance was by invitation only, and more than 100 individuals from industry, academia, and the Federal government came together to inform this work. According to Dean Wilkes and outlined in the published report, thematic areas discussed include transparency, integrity and reproducibility of data, administrative workload for research, and research coordination between groups and funding agencies. There are many key takeaways published in the report, which you can read about here. The dean tells me that the most meaningful message from the summit for him was the conversation itself, and the fact that the government was discussing these issues directly with scientists. It was engaging and hopeful, and we're all looking forward to more engagement and the results of those conversations.
Margaret A. Shupnik, PhD
Gerald D. Aurbach Professor of Endocrinology
Professor of Medicine
Senior Associate Dean for Research
Filed Under: Research