We began the Strategic Hiring Initiative in early January with a target of 32 hires over the next five years. I am happy to announce our first hires:
Jayakrishna Ambati, MD, Professor of Ophthalmology, Vice Chair for Research, and Director of the Center for Advanced Vision Science
Andrew Gelman, PhD, Professor of Medicine and Scientific Director of the University of Virginia Organ Transplant Center
Sean Moore, MD, Associate Professor of Pediatrics and Director of Pediatric Gastroenterology Research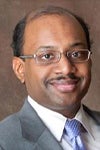 Dr. Ambati comes to us from the University of Kentucky. His work focuses on macular degeneration in a way that brings together many areas, including developmental science, genomics, stem cells, regenerative medicine, and drug development and discovery. His efforts will cross the Departments of Ophthalmology, Microbiology, Pathology, the Immunology Center, and Biomedical Engineering. Of our new research themes, Dr. Ambati's focus covers the areas of regenerative medicine and precision medicine.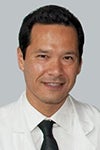 Dr. Gelman was previously at Washington University School of Medicine. He is working on new models of lung transplant and the immunology of transplantation and rejection. His efforts will cross the Departments of Surgery, Medicine, and the Immunology Center, covering the new research themes of transplant and regenerative medicine.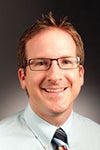 Dr. Moore was recently on faculty at Cincinnati Children's Hospital Medical Center at the University of Cincinnati. Dr. Moore works on GI infections and the influence of nutrition and stem cells, as well as epigenetic modeling in GI disease. His efforts cross the Departments of Pediatrics, Medicine, Global Health, and Microbiology, covering the new research themes of metabolic disorders and precision medicine.
This is an extremely promising start toward our goal of recruiting physician-scientists to build on our research excellence.
Margaret A. Shupnik, PhD
Gerald D. Aurbach Professor of Endocrinology
Professor of Medicine
Senior Associate Dean for Research