Expected to be as competitive and in demand as ever, the School of Medicine's Summer Research Internship Program (SRIP) is now accepting applications for its 2020 session. The 10-week program is open to undergraduate students — typically juniors and seniors — who are considering a career in biomedical research.
An immersive lab experience at the University of Virginia is much sought after by undergraduates from across the country. Out of approximately 550 applicants for the 2019 session, we matriculated 35 students — 13 of whom were from Puerto Rico. (See a sampling of our SRIP 2019 participants and their projects below.)
Aside from conducting their own lab research project, SRIP interns learn about professional development opportunities and workshops, our medical school, and the Biomedical Sciences graduate program. At the culmination of the program, SRIP interns present their findings at a day-long symposium. A great way to get a feel for our students and the program is to follow SRIP on Instagram and Twitter.
Please encourage undergraduates who may be interested in SRIP to submit their application by the February 1 deadline. Suggest that they sign up for the SRIP Admissions Newsletter which provides information helpful in navigating the application and admissions process. They can learn more about our new, streamlined selection process by reading this Dean's Office Blog post.
As preparations for SRIP 2020 gain momentum, I want to thank our faculty who open up their labs and the 60+ mentors and training-grant principal investigators who participate in the program. Without you, this wildly popular and successful program would not be possible.
Who attended SRIP 2019?
Here are a few examples of the undergraduates who attended SRIP 2019 and the research they conducted: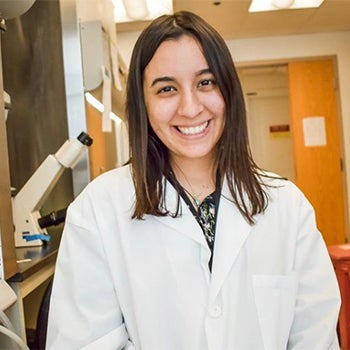 Rossymar Rivera Colon, fourth-year biomedical science major from University of Puerto Rico at Ponce, interned in the Abounader Lab researching gliobastoma cells.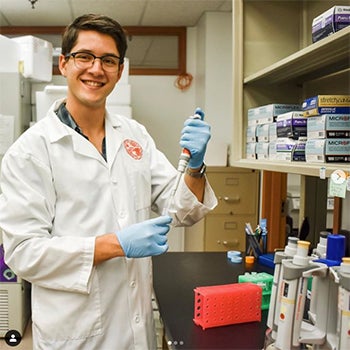 Carlos Rodriguez Prado, a fourth-year biology major from University of Puerto Rico, spent the summer conducting neuroimmunology research in the Kipnis Lab.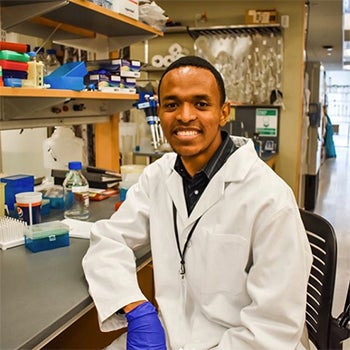 Samuel Wachamo, a recent UVA biochemistry graduate, spent the summer in the Deppmann Lab researching neurodegeneration.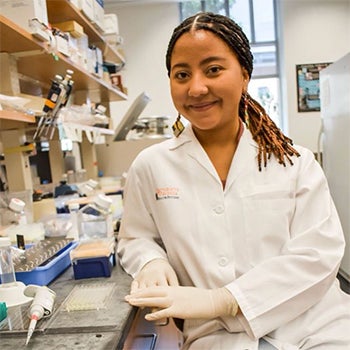 Emili Rosado Rodriguez of University of Puerto Rico, Rio Piedras, spent the summer conducting cardiovascular research in the McNamara lab.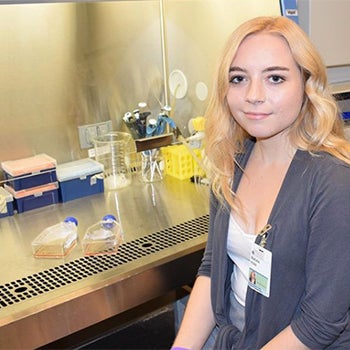 Mahalia Huba, a biochemistry and music double major at Mary Baldwin University, spent the summer in the Annex Lab looking at the role of cysteine residue on the functional phenotype of VEGF165a and VEGF165b isoforms. Of the program she said, "This is an amazing experience where you will learn how to perform ground-breaking biomedical research, write an abstract, and present your research, regardless if you have had previous research experience."
R.J. Canterbury, MD, MS, DLFAPA
Wilford W. Spradlin Professor
Senior Associate Dean for Education