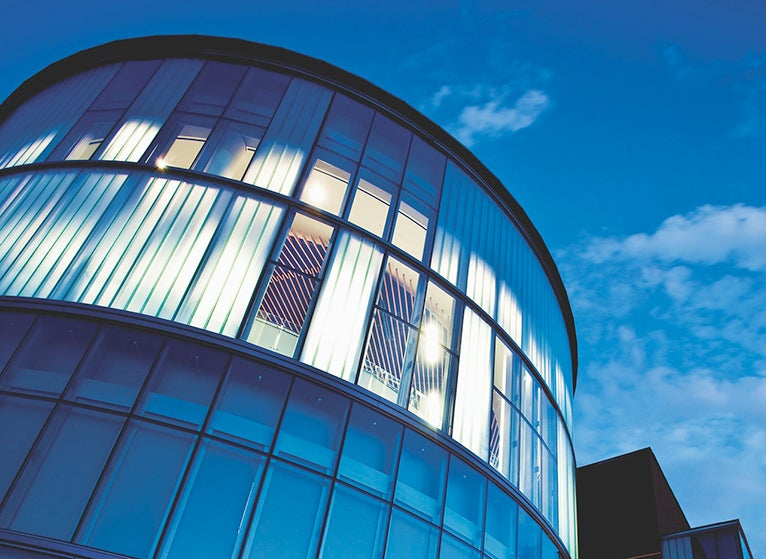 At the April 19 General Faculty Meeting, Dean David Wilkes provided updates on a range of topics, one of which was the Strategic Hiring Initiative (SHI). We are over two years into the 5-year plan where we are investing $60 million dollars to hire faculty who will help to strengthen our already outstanding research groups and to catalyze new initiatives and collaborations.
Through SHI and other strategic recruitment efforts, we're hiring the best scientists and physician-scientists into thematic areas of organ transplant, metabolic disorders, precision medicine, and regenerative medicine. These themes build on the strengths of the previously identified areas of cancer, cardiovascular, and neurosciences, and intersect with areas of excellence in imaging, immunology, infectious diseases and genomics/epigenetics.  We have been particularly interested in hiring on the intersections of excellence, to seed future collaborations and interactions between our themes.
Our two most recent SHI hires are:
Imre Noth, MD
Pulmonary & Critical Care Division Chief
Has collaborations with Center for Public Health Genomics
Is an expert in clinical trial design, genomics, transcriptomics, pharmacogenomics
Comes to UVA from the University of Chicago
Ken Walsh, PhD
Professor of Cardiovascular Medicine
Studying the contribution of cumulative mutations in hematopoietic stem cells to a wide range of major chronic diseases including cancer, neurodegenerative diseases, autoimmune diseases, fibrotic diseases
Comes to UVA from Boston University
Recent SHI Collaboration in Action
The effect of SHI is not limited to the funding brought by the new hires. They are making an impact through collaborations across departments and across schools. A few highlights include:
Two SHI hires in transplant and adaptive cell therapy (Jose Oberholzer and Larry Lum) are part of a successful SIF application with Boris Kovatchev and Stephen Rich to treat and cure Type 1 diabetes.  Two additional SHI hires in Endocrinology (Andy Basu and Rita Basu) have joined this SIF effort, and have begun educational and research collaborations with the Cardiovascular Research Center and the Data Science Institute.

This larger diabetes group is mounting an effort to submit ten multi-Principle Investigator grants in response to a special NIH opportunity, which involves four SOM departments and two Engineering departments.

In Pediatrics (Sean Moore), is working with colleagues in Medicine (Bill Petri), the Global Infectious Diseases Institute and Alison Criss, and the Gates Foundation to develop a research facility and projects to study the influence of the microbiome on numerous diseases.
In Medicine and Biochemistry, Francine Garrett-Bakelman is part of a multiple PI consortium with Mazur Adli and colleagues in Biochemistry between the SOM, the College of Arts and Sciences, and Signature Sciences that is proposing to do research on the human epigenome in response to environmental toxins.
In Public Health Science, SHI hire Bob Klesges and colleagues in Psychiatry (Nassima Ait-Daoud Tiouririne, Lee Ritterband, Karen Ingersoll), Emergency Medicine (Chris Hostege), Medicine (L. Blackhall), Nursing (V. LeBaron) and Engineering (Laura Barnes and John Lach) are working together on a SIF project to reduce the burden of addiction, including a project to reduce binge drinking in college students.
The SHI committee, co-chaired by Dr. Coleen McNamara and me, review the nominations from chairs/directors. If you have questions regarding the Strategic Hiring Initiative, please contact Dr. McNamara (cam8c@virginia.edu) or me (mas3x@virginia.edu).
Margaret A. Shupnik, PhD
Gerald D. Aurbach Professor of Endocrinology
Professor of Medicine
Senior Associate Dean for Research