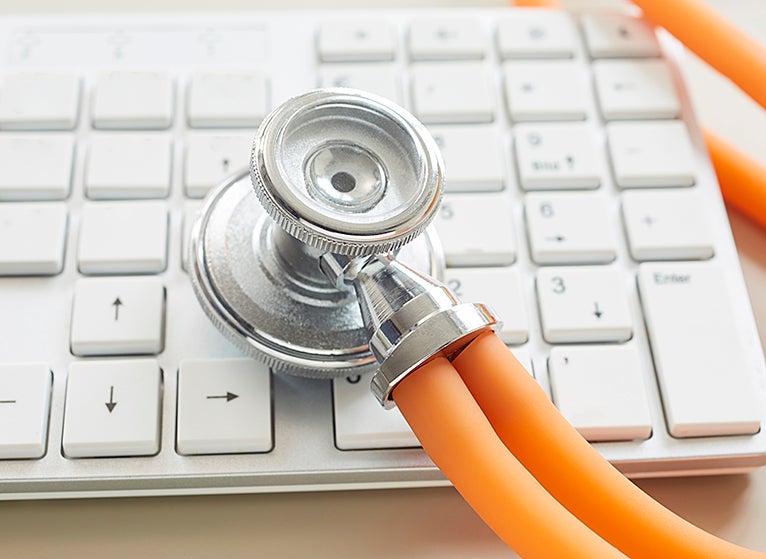 When it was time to test Virginia Medicine's (VMED) new online learning management system (learn.med), the School of Medicine technology team took a fun and innovative approach — invite students to compete for group and individual prizes. (For a refresher on what VMED is, check out the Dean's Office Blog entries here and here.)
The friendly, yet intense competition ran from April 15 to May 24 and offered three prizes:
College Cup Points | The College Cup is a year-long competition among the four School of Medicine colleges — Dunglison, Hunter, Pinn, and Reed. Each college can win points during the academic school year for things like winning field day, participating in 5K runs and blood drives, and volunteering at the Boys and Girls Club. This year, each college received one point daily for each student who logged on to learn.med. In the end, Dunglison won with over 1,000 points. For having the greatest engagement, they received trophy points for the ongoing College Cup competition and, of course, bragging rights. (Which are invaluable!)
Bug Bounty Hunter | To encourage students to locate and report program features that weren't working — such as broken links or an improperly displaying images — a prize was offered to the student who was the first to report the most bugs. The winner was Jasmine Vatani, SMD22, who submitted more than 15 bugs and was credited with being the first to submit 10 of them.
In all, 33 students submitted 236 bugs or suggestions, many of which have already been addressed and/or folded into the next version.
Drawing: Favorite Feature | Students participating in the pilot were invited to submit a brief description of their favorite feature to be entered into a random drawing for a $50 gift card. Of the 39 students who participated, SMD22 student Kim Boatman won.
Traditional focus groups were also held for additional feedback and 81 students participated in a survey on the pilot. This is what they had to say about VMED:
"I like that we are getting a lot of say in the direction of the site."
"You guys are doing a great job! Very receptive to feedback and we appreciate it!"
"It's so hard to please everyone — I am grateful for the work you're doing in making this a great website for us and future generations of students. I think this is an overall improvement over Student Source, and will continue to improve with feedback and development."
"This is a great process to improve on this system that is integral to our medical education. Thank you for your commitment to the students!"
"I really appreciate the student involvement in this process! I can tell that the team is working hard to make our online resources more user-friendly, and I've noticed and appreciated the changes that have been made so far."
"Thank you for working with us to make this something that suits our needs! I really appreciate it."
"I like that you all are involving us so heavily."
During our 5-week introduction of the new software, nearly 100% of the students logged in at least once to learn.med to check out the new management system. That is incredible engagement from our students!
Thank you to Kim Holman, Mark Moody, and the rest of the application development team for their hard work and dedication to continuously improve the product, making it the best it can be for our faculty, staff, and students. Additionally: Thank you to our medical students — your thoughtful insights have made VMED better!
To keep abreast of what's going on with VMED, be sure to check the website regularly.
R.J. Canterbury, MD, MS, DLFAPA
Wilford W. Spradlin Professor
Senior Associate Dean for Education
Filed Under: Education