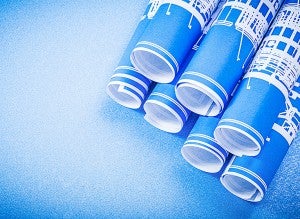 There are many problems with our space. Education space. Research space. Clinical space. Office space. This is not breaking news to anyone, especially our faculty and staff who live it every day. But we're taking steps to fix it. We — you, me, and our colleagues throughout the University — are reviewing what we have, rethinking what we need, and determining how to convert today's blue-sky daydream into tomorrow's fantastic reality.
All the entities in the Health System, in partnership with colleagues across Grounds, are working together to create a comprehensive space plan for the University of Virginia Health System. This is the first time an academic medical center has performed joint space planning in this manner.
This is pretty exciting. If we do this right, it could become a national model.
This process involves many people and many moving parts. The Integrated Space Planning (ISP) team — 120 representatives from the School of Medicine, the Medical Center, the Office of the Architect, and the Provost's office — is working with an external team of consultants to conduct this study and develop recommendations.
The ISP team has completed its first stage of assessing space and has found:
One-third of the space inventory has exceeded its useful life and must be removed, replaced, or renovated.
Effective space utilization can be achieved through an inclusive and transparent space-governance structure.
Future growth can be accommodated and fit in a more efficient footprint with the right investments.
By September the Health System will have a complete, 10-year road map for its capital investment strategy.
I encourage you to participate in the June 16 and 17 Town Hall meetings. (June 16: noon in the BIMS Classroom, McKim first floor, across from Sandridge; and at 5 p.m. in the Leonard Sandridge Auditorium. June 17: 7 a.m., in the Leonard Sandridge Auditorium, McKim.) For more ISP information, visit https://pages.shanti.virginia.edu/Space_Initiative/ or contact Jessica Hurley Smith, Director of Capital & Facilities Planning for the School of Medicine at SOMSpaceDir@hscmail.mcc.virginia.edu.
Anne Kromkowski
Associate Dean for Finance and Administration
University of Virginia, School of Medicine

Filed Under: Clinical, Education, Operations, Research