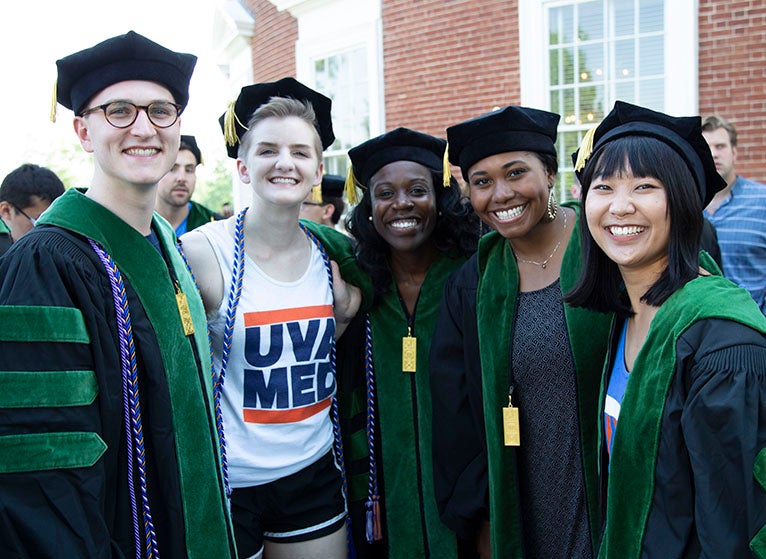 The School of Medicine students' Final Exercises took place the weekend of May 15. You may have already seen the photos on social media or here on the Dean's Office Blog — if not, click here to see 137 of them.
To get a glimpse of what it was like, check out this great video:
Also: Below is video from the diploma ceremony at the Paramount Theatre on the Downtown Mall.
Thank you to our faculty and staff who helped support these students for the past four years. This day would not have happened without your guidance, dedication, and commitment.
Congratulations to ALL of our graduates! We wish you luck in your future endevours.