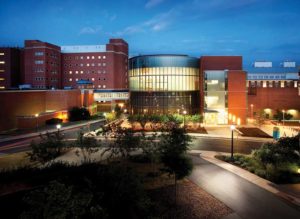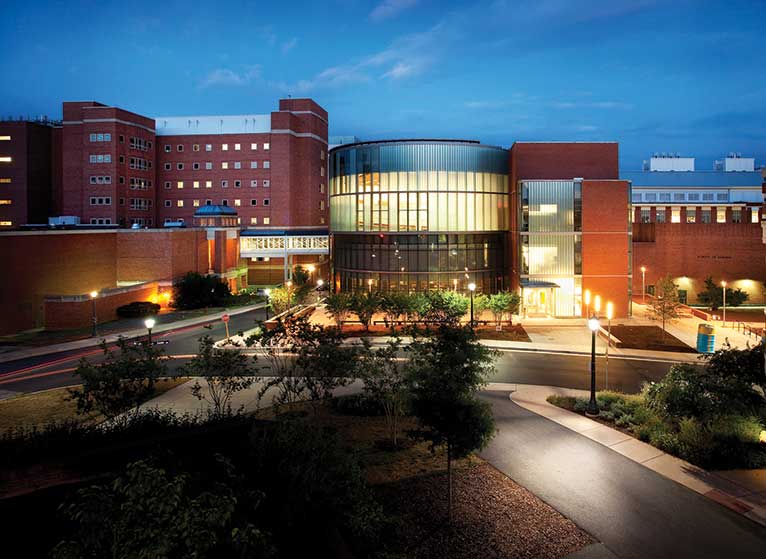 This year, for the first time, the School of Medicine promoted as many women as men to the rank of full professor. This is not just important in our SOM, but for women across the country — and how we got here is a story worth telling.
Nationally, women tend to apply for advancement to full professor at a lower rate and on a longer timeline than their male colleagues. As of 2015, representation of women at the rank of full professor had remained static in our SOM for at least a decade at UVA, hovering around 50 professors, or 16 percent of all full professors. While we had the data, we did not know why — so, a few years ago, we started looking into this. We had conversations about barriers and obstacles, conducted qualitative studies, and formed focus groups with those who had (and had not yet) made the choice to advance.
It is wonderful to be able to report that during this process many more women decided to seek promotion to full professor. In addition, more women were hired at that rank. Currently, 68 women in the School of Medicine are at the rank of full professor. That's up from 48 just two years ago and represents a 42 percent increase! This is a significant stride toward equity and justly rewarding our faculty for their hard work and dedication to the school.
Here is what a few of them had to say, in their own words:
Carol Manning, PhD
Vice Chair for Faculty Development, Director Memory Disorders Clinic, Professor of Neurology
I'm co-chair of the School of Medicine Committee on Women, and we are doing research to understand why women get caught at the associate level. In participating in this research, I realized that that's where I was and it was important for me to move forward.
In the Committee on Women research, we've heard that women who advance have had mentors who said, "Not only can you do this, but you need to do this. You are ready." I didn't feel the need until I became uncomfortable with where I was, and I put my work forward to the departmental P&T committee and they told me I was ready and that I absolutely should do it. That push was what I needed.
Being a full professor means a lot more than I it thought it would. It feels really good; that I'm recognized for my work and accomplishments, that I'm a player at the table, that I'm a role model for other women in the School of Medicine. I feel like I'm in position where I can encourage other associate professors to do this, and can show junior faculty that women can — and should — be full professors.
Kathie L. Hullfish, MD
Professor, Departments OB/GYN and Urology; Associate Chief Medical Officer, Peri-operative Services
I decided to go up this past year because of several factors. First, I have sustained investigative productivity with peer-reviewed publications and presentations in my clinical field of excellence. Second, I maintain a national reputation. Third, I have documented educational and clinical excellence in the subspecialty that I was charged to create and grow here at UVA. Finally, I wanted my administrative and executive leadership service as the Associate Chief Medical Officer and Physician Service Line Lead for Periop to be judged and valued by my institutional peers.
Before starting the process, I had vetted the idea to pursue promotion with several national leaders and mentors who strongly encouraged me to apply. To me, being a full professor means that the breadth and depth of my contributions locally, regionally, and nationally are fully recognized and appreciated by the institution. 
Wendy Novicoff, PhD
Department of Public Health Sciences and Orthopaedic Surgery
I had stayed on schedule from associate to full professor, and I didn't realize how unusual this was, because that was always part of my plan. In talking to my colleagues, it became clear that this was not the experience for many people, especially women.   
 When I was thinking about applying to become a full professor, I spoke with both of my chairs and to Dr. Pollart, and they all said, "It's time." I broached the idea with them and they were very supportive. While my situation is different, I do know a lot of people in this department and many departments, both male and female, who get to the associate professor-level, and say, "I'm not going to go any further." I've been incredibly lucky to find great colleagues, and I have been able to be very productive in terms of presentations and publications.
I can't even describe the great feeling of being able to tell people I'm a full professor. Especially around here, people know what that means. This is not something that is just handed to you – I earned it through a lot of hard work and dedication. Being the first female full professor in orthopaedic surgery in the history of this institution — I find that amazing. 
One of the concerns people have voiced, because so many women were promoted in this round, was that the criteria were changed. I know they were not. There was a huge push to help women at our school apply for advancement, and it worked. But I know the bar was not lowered. I know the women who were promoted this year, and we all absolutely deserved it.
Congratulations to all who were promoted this year. Encouraging women to apply for promotion is something the Office of Faculty Affairs and Development has been focusing on, and it is incredibly gratifying to see progress. Let's make sure we keep an eye on the academic progress of all of our faculty members and assure each has the opportunity to achieve the richly deserved recognition for their contributions and excellence.
Susan M. Pollart, MD, MS
Ruth E. Murdaugh Professor of Family Medicine
Senior Associate Dean for Faculty Affairs and Faculty Development
Filed Under: Faculty