The inaugural UVA Biomedical Sciences (BIMS) Lab Coat Ceremony was held on Feb. 8, 2019, in Sandridge Auditorium in McKim Hall. The event was attended by 32 first-year students moving to full-time bench research and the next phase of their graduate career. Seven Medical Scientist Training Program (MSTP) students who just completed their Step 1 exams, and will be transitioning to the lab, were also honored but unable to attend.
Speakers included Associate Dean of Graduate and Medical Scientist Programs Amy Bouton, PhD; Executive Director of the UVA Medical Alumni Association Barry Collins; Senior Associate Dean for Education Randolph Canterbury, MD; and Associate Professor, Microbiology, Immunology, and Cancer Biology David Kashatus, PhD. During the Presentation of Coats, each student received a personally embroidered lab coat as a gift from the UVA Medical Alumni Association.
To highlight the role of mentors in the BIMS program, faculty mentors coated their students and later joined students, along with their family and other guests, at the reception following the ceremony.
Below are photos from the event. Congrats to our BIMS students!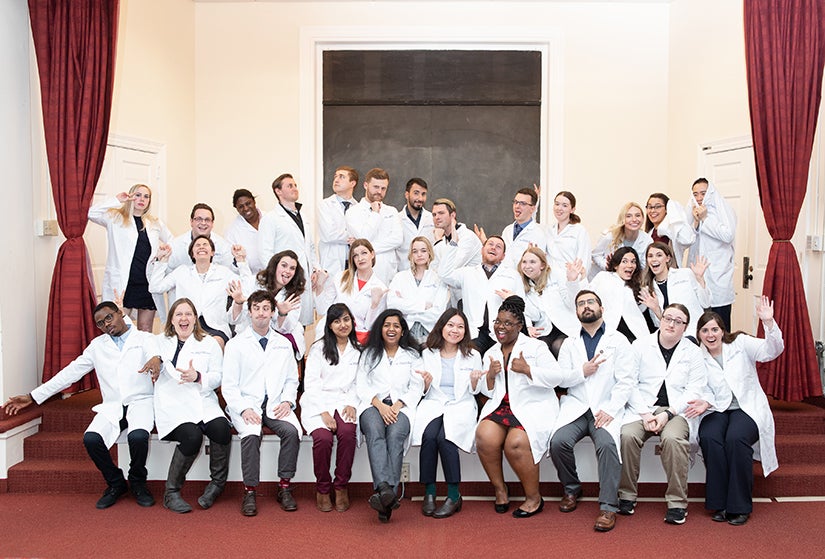 Filed Under: Education